Windows
How to permanently delete files on PC by bypassing Recycle Bin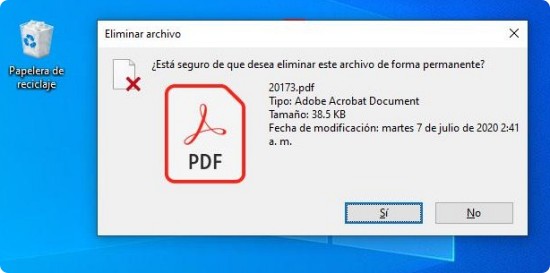 The Recycle Bin is a Windows item that has always been very useful. If you delete a file and then regret it, this allows you to easily recover it. However, many users prefer to permanently delete files from the PC, without going through it. If you are one of those users, then this guide is for you.
Here we will see how to bypass the Recycle Bin and permanently delete files on your Windows 10 PC. We will present you a quick fix and a permanent solution so that you can bypass the Recycle Bin completely.
1. Delete files permanently with Shift + Delete
The easiest way to delete files directly without sending them to the Recycle Bin is to press the Shift key while pressing the Delete key. This will delete the selected files immediately, bypassing the Recycle Bin.
This is a quick solution, although very practical if you want to be selective about the files you delete immediately. You will have to repeat it, holding down the Shift key every time you delete files. If you want to bypass the Recycle Bin permanently without having to use the Shift key, read the next section.
2. Skip the Recycle Bin in Settings
To permanently delete files by bypassing Trash permanently, right-click Recycle Bin on your desktop and select Properties.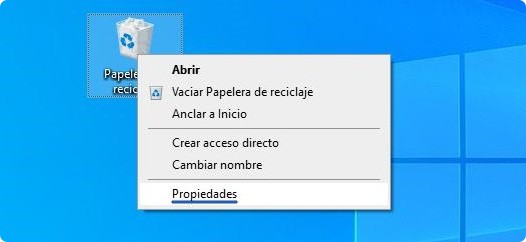 Now select the C: drive and choose the option Do not move files to the Recycle Bin. Remove files immediately upon deletion.
As a suggestion, you should activate the Show dialog box to confirm deletion check box. In this way, before deleting the files, it will warn you that the files will bypass the Recycle Bin and will be permanently deleted.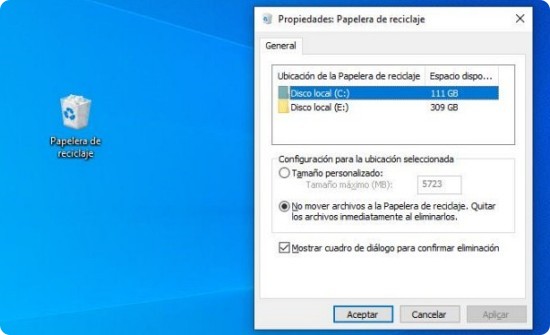 You must do this for the other units as well. Windows creates a separate Recycle Bin for each drive.
Now, click on the OK button to apply the changes.
From now on, every time you delete a file or folder, the system will show you a message and after your confirmation, the items will be deleted directly without going through the Recycle Bin.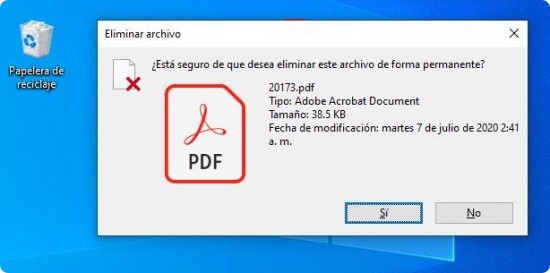 This is how you can bypass the Recycle Bin and permanently delete files from your PC in Windows 10. For many, myself included, the shortcut with the keyboard shortcut works fine, but if you want a permanent solution, then you should resort to going to Trash Properties to skip it.