Windows
How to Optimize System to Extend Battery Life in Windows 10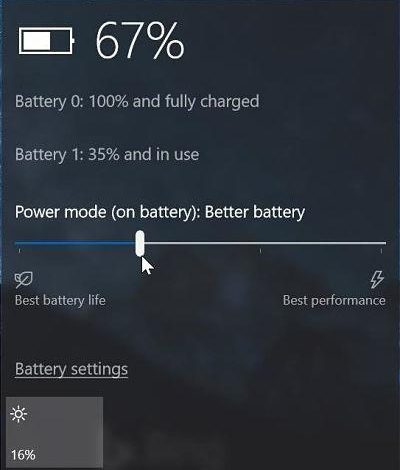 Windows 10 is optimized for battery life with default settings. But if you want to extend battery life, there are numerous ways to optimize your Windows 10 laptop or tablet for longer charging time.
You can reduce the brightness of the screen, disable background applications, turn off or reduce the intensity of the keyboard backlight; close high-power programs or use energy-saving programs; reduce speaker volume, disconnect USB devices, turn off WiFi when not in use; turn off the fluid layout and modify other settings to get the best possible battery life.
Windows 10 has a built-in feature to conserve battery power when its level is low. The battery saver function is activated automatically when the level drops below 20%. Obviously, you can configure when you want the system to automatically activate this function. You can also manually activate the battery saver function.
READ: How to check which apps consume the most battery in Windows 10
On top of that, there is another quick way to tweak the system for better battery life. Here's how to quickly tune Windows 10 to get the best battery life.
Configure Windows 10 to extend battery life
NOTE: This feature is present in the Fall Creators Update (version 1709) and later versions.
STEP 1: Click on the battery icon in the system tray (notification area) of the taskbar. If you can't find it on the taskbar, click the small up arrow to see all the hidden icons.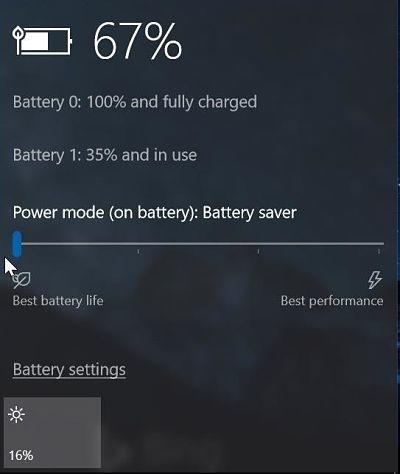 STEP 2: When you see the battery drop-down icon, move the slider to the far left of the drop-down menu to optimize Windows 10 for the best battery life. Move the slider to the first position on the left to optimize battery life. When you choose the best battery life, Windows 10 activates battery saver mode.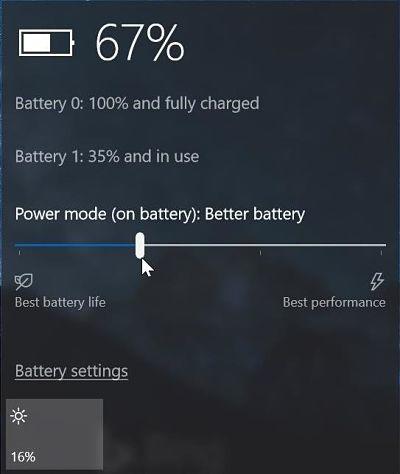 Moving the slider to the far right of the drop-down menu will adjust Windows 10 for the best performance.