Windows
How to open programs on different Windows 10 virtual desktops with Vdesk?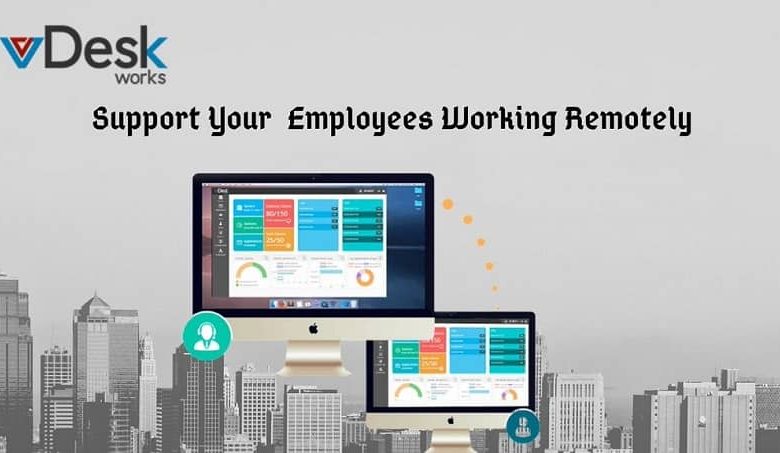 The technology multinational Microsoft finally decided to incorporate, natively, to its Windows 10 operating system , an application to work with virtual desktops. Late, but welcome. This time we will offer you options to open programs on different desktops with Vdesk.
Vdesk is the application that Microsoft has incorporated into Windows 10 and that makes this possible. Vdesk is a free, portable program that amplifies the system's capabilities for creating multiple virtual desktops. You can create virtual desktops in Windows 10 by CMD.
What are virtual desktops and how do they work?
The exponential development of computer technology advances along the paths of expanding the information storage capacity, maximum speed of management and optimization of physical spaces, hardware, and their substitution towards virtual spaces or containers.
The virtual desktops have many features but the most important is to improve the performance of your ordered if matter how many open programs.
This represents that the cloud is the future towards which the digital world evolves, by leaps and bounds. Only a few years ago (although it seems that it was technological prehistory) the preferences of business organizations was to contain their main software hosted on the computer. They thought that, having them close, they had greater security.
Currently, that preference of organizations is to keep their information, data, in short, their main office programs and different files and software hosted on external servers. In this article we will show you how to open programs on different desktops with Vdesk.
One of the main characteristics of virtual desktops is, they fulfill the same function as a physical desktop, that is, they allow to contain programs, start them, keep them operational, but without the need for these programs to be contained on the computer's hard drive, but on a virtual server.
With the new Windows updates, it was presented to users not only to be able to open multiple programs on a virtual desktop but also to be able to open multiple virtual desktops on your computer.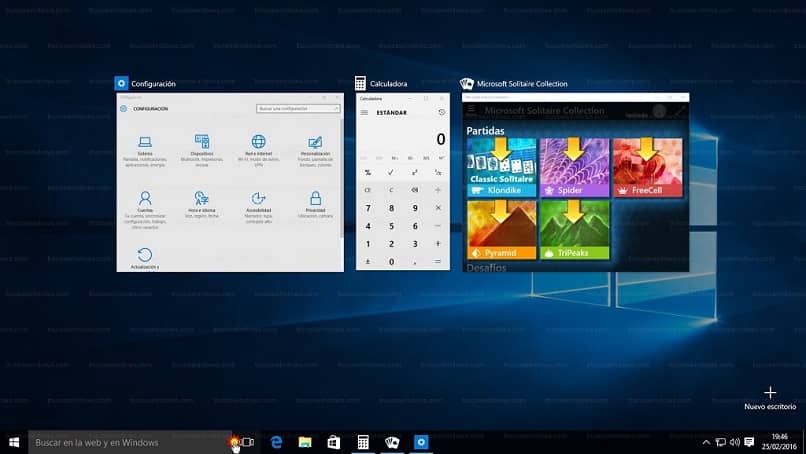 What this allows is that business organizations, whether public or private, and even individuals, can have safer and easier access to information in real time, without having to be enslaved to the computer.
What to do to open programs on different desktops with Vdesk?
If you plan to open a program or file on a new virtual desktop, you can create it using the " Task View " function . Next, it goes to that desktop, and you have the option to open a file or program on that desktop. However, there is a faster way and this is using the Vdesk application that adds an alternative to the context menu.
To do this, you must download Vdesk and store it in a folder on your hard drive. It is not necessary to install the application like a traditional program, therefore it is not required to double click on it.
The tool should be in a safe place, not prone to being disposed of by carelessness or mistake. To create that resource from the context menu, a command function will be used.
Next, deploy File Explorer and go to the folder where you saved the " Vdesk.exe " file . Right-click on the file and shade "Open command window here" in the menu that appears.
To add a new alternative to the context menu type the command "Vdesk-Install " and it will open a file or folder on a new virtual desktop. To close it, click on the "X" button in the upper space on the right side of the window.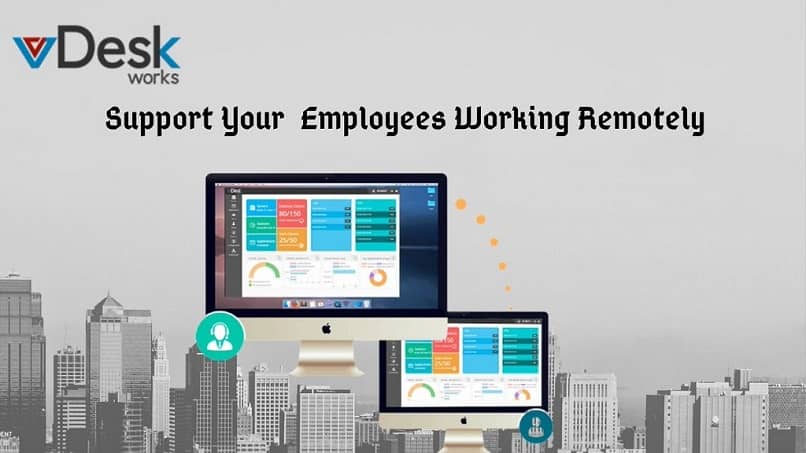 In general terms, Vdesk is a useful and simple tool for all those who work with multiple virtual desktops and want to open programs on different desktops with Vdesk.
If, on the other hand, you work with a computer that has another operating system that is not Windows 10, you have the possibility of installing Windows 10 in your virtual machine.
Virtual desktops improve business management
Some of the advantages of using virtual desktops have already been shown. In the case of business organizations, it is not only a tool that increases security over sensitive company information, it also simplifies the management of areas such as IT development and maintenance.
The use of virtual desktops makes it unnecessary. For example, software and operating system updates must be installed individually on each computer, as this is done centrally.
The digital universe evolves in permanent transformation. Without a doubt, one of the most profitable and cutting-edge ways is virtualization, and virtual desktops are a step in this direction. So today here we show you how to open programs on different desktops with Vdesk.