Windows
How to make or create a bootable partition with DiskPart in Windows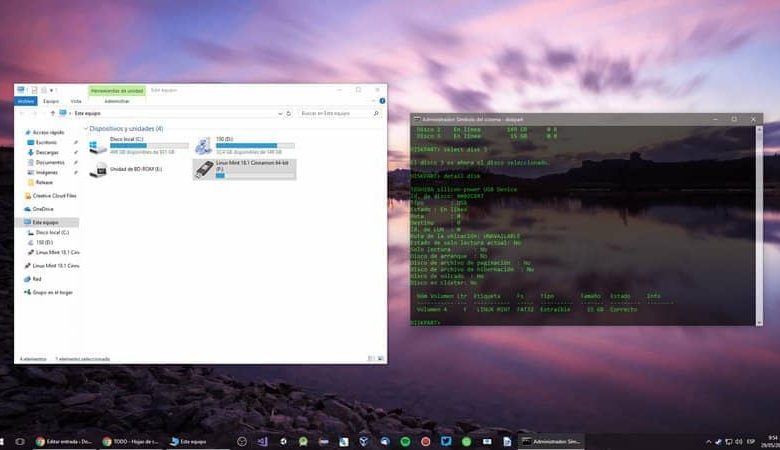 In today's article we are going to see how to create a boot partition using DiskPart in Windows in an extremely simple way and in very few steps.
DiskPart is a command utility that allows us to manage our disks using just commands. It is a slightly advanced way to create a boot partition with DiskPart in Windows and manage all our disks.
At the same time we have the possibility of doing a few things that we cannot do in the Disk Administrator such as transforming a basic disk into a dynamic one, deleting all the information on any disk, managing partitions to create, delete and modify them, reassign, change letter, etc.
In a few words, we can format partitions in AOMEI Partition Assistant and do many things that we could not from the disk manager. That is why it is very important that you learn to use it, even in a basic way. Although you also have the option to copy or duplicate partitions with AOMEI Partition Assistant Pro.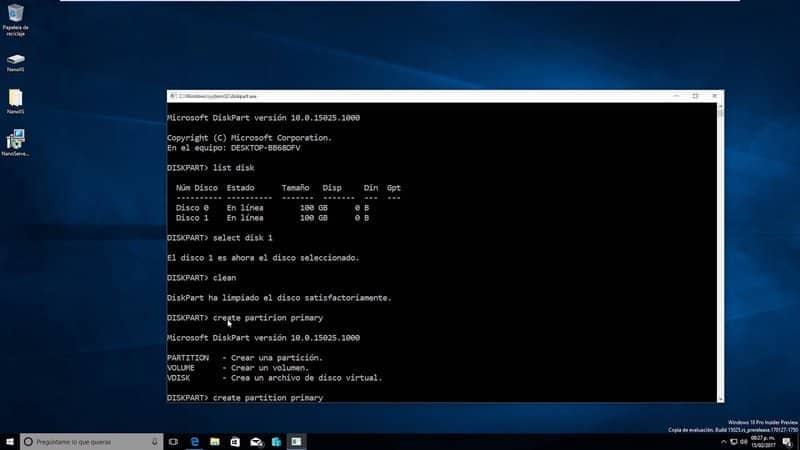 How to use DiskPart to create a bootable drive
DiskPart is a utility which we must run from the command prompt window. It is included in the operating system and we can create, delete or expand any partition.
After creating a partition we will be able to edit its boot files to run the boot partition. In this way we can load the Windows files in it and get a boot partition.
For this, the first thing we must do is connect the USB drive to the computer.
Then we will have to click on "Start" under the left of the OS or press the Windows key on the physical keyboard.
After this we are going to write "Command Prompt " right click and choose "Run as administrator ".
Next, we are going to type "diskpart" in the command prompt window and press enter to access DiskPart.
After this we will have to write "list disk " to be able to see all the disks that are connected to our computer.
To figure out which of all the disks you need to partition, you will have to base yourself on the size of the disk. Next, you will have to write "Select disk D " for example, the letter must correspond to the disk in question, not necessarily it must be C.
After pressing enter you will have to type "partition list " and press enter again.
Now you will have to write "Select partition 1 " and again we press enter. Then we are going to write "activate" to make this primary partition active.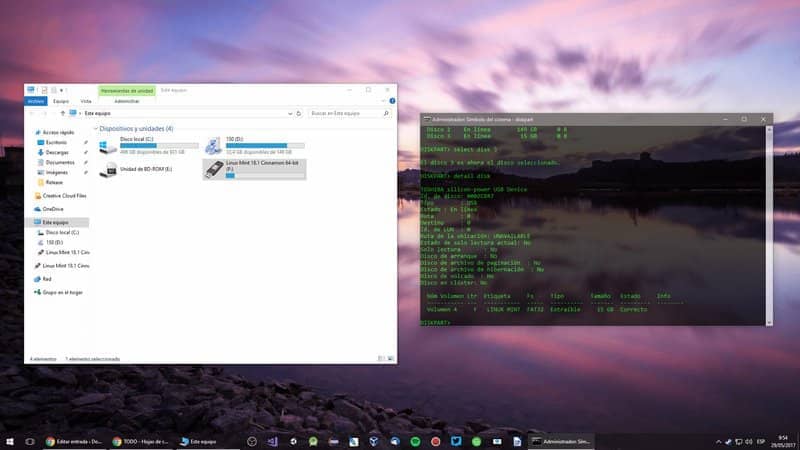 How to create a boot partition with DiskPart
Now you will have to write "form fs = ntfs " and press enter again to be able to format the removable drive. Keep in mind that formatting everything that contains it will be erased. So be sure to make a backup.
After this you will have to write "cd <CD Assignment>: boot ", press enter and now we write "bootsect / nt60 <flash drive>: ". The part of "flash drive " you will have to replace it with the drive letter and press enter.
To finish, you will have to type "exit" and now we will have to open Windows Explorer.
We are going to have to right click on the disk drive and choose the option that says "Copy" in this way you can copy the contents of the operating system.
To finish you will have to open the USB drive and paste all that content so that it remains on the removable drive and that's it.
We hope it was clear to you how to make or create a boot partition with DiskPart in Windows. However, in case you still have any questions you can leave it a little below where you can find the comments section and we will be happy to help you solve it as soon as possible.