Windows
How to make a backup in Windows 10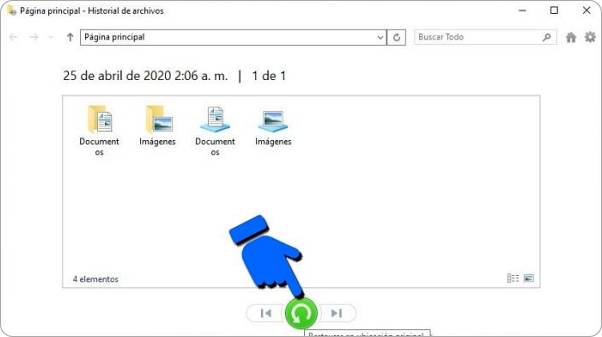 It is important to do a full backup of your files from time to time. That way, in case any drive gets corrupted or files get damaged, your files will be safe. For this reason, in this post I will be showing you how to backup your files in Windows 10.
The backups are one of the most important security measures in terms of data security. Not only our important documents and files, but also our memories captured in photos and videos would be in danger if they are not backed up.
Back up your hard drive in Windows 10
There are many tools for making backups in Windows, and they are not always cheap. Fortunately, you can use Windows 10's default backup utility, which is very easy and doesn't cost a single penny. It allows you to make a backup copy of your PC's hard drive using the default settings.
# 1. To make a backup of the hard drive, open Settings (Windows + i), navigate to Update and Security, and choose the Backup option in the left panel.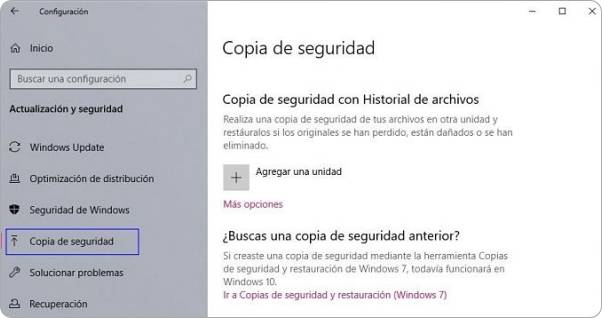 # 2. Now you need to add an external drive to the backup solution, click Add a drive and select it.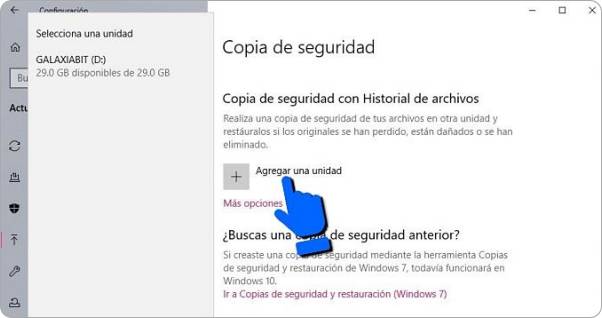 It can be an external hard drive or an SD card or USB memory with large storage capacity. You can also use network storage. You need to connect the unit and then it will appear in the settings.
# 3. Once the storage is added, the toggle for the option to Automatically backup my files will be activated , then click the More options link below.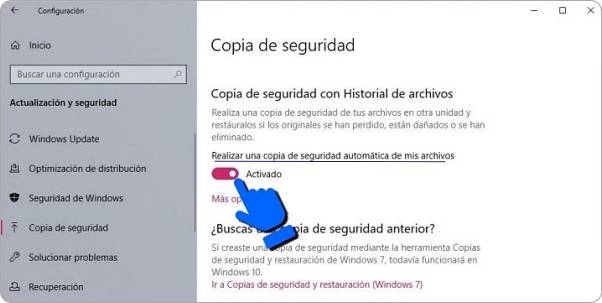 # 4. It will take you to the page where you can configure the settings for the backup. Here you can set the backup rate, the t ime that backups are kept and configure which folders will be synchronized to the backup.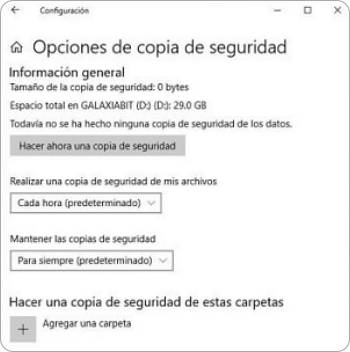 # 5. If you want to exclude a folder from the backup, you can do so from the Exclude these folders option below.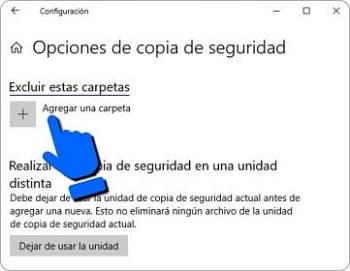 # 6. If you want to stop backing up that drive or change it to another, you must click the Stop using drive button.
How to restore a backup
If at any time you need to restore a backup in Windows 10 made with this tool, follow these steps:
Connect the drive that contains the backup made previously with the Windows utility.
Open Settings (Windows + i), choose Update & security and then Backup in the left pane.
Click the More options link in the Backup with file history section.
Under Backup Options, go to the bottom of the window and click the Restore files from a current backup link .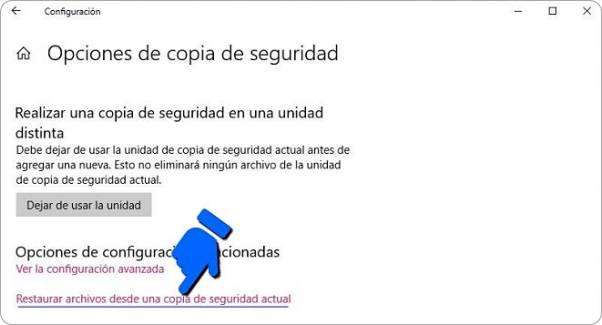 In the new window that appears, click the central green button called Restore to original location.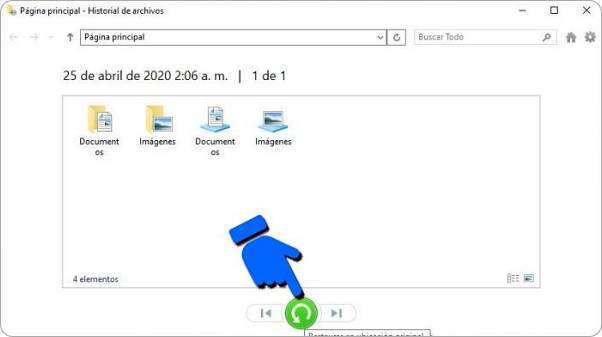 In this way you will have restored your files previously backed up in your backup copy.
Why should you always backup your files?
Always in technological matters there is the latent possibility of information loss. In the event of any claim, you run the risk of a partial or total loss of important data. That is why it is important to have up-to-date backup copies of our most important files, and, if possible, of the entire hard drive.
Automatic backups are a good option to keep your files safe on an external drive.