Windows
How to know which programs consume the most Internet in Windows 10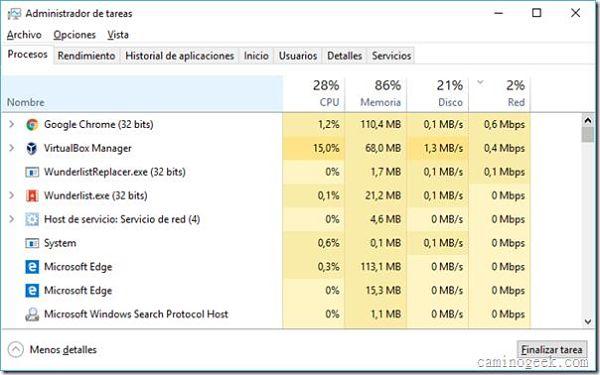 An excessively slow internet connection for no obvious reason is a scenario that can be quite overwhelming. But there is an easy way to know what is eating up your internet bandwidth, literally. This method is using the Task Manager to find out which programs consume the most Internet.
If there is one thing that can make anyone lose their minds, it is a slow internet connection. One of the main frustrations in a world increasingly connected and dependent on technology and the network. Although we have a bandwidth with good speed, sometimes we experience excessively slow browsing episodes for no apparent reason. If you think that the slowness is not due to many people connected to the network, because of deficiencies of the provider or a massive download of content in process, then it can be even more frustrating.
Programs that consume more Internet
Open the Task Manager and in the Processes tab it orders the active applications by network use. To do this you just have to click on the column heading Network.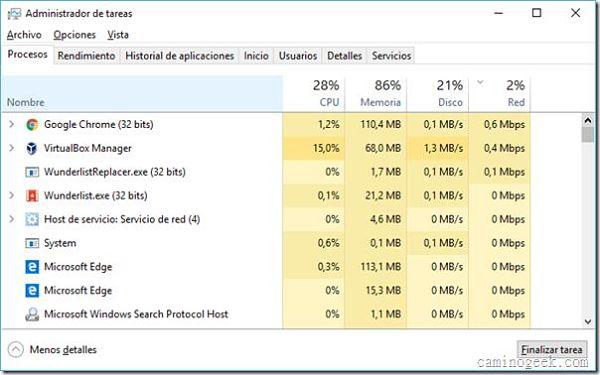 The applications or services that are using the most bandwidth will be filtered and will appear at the top of the list. As you can see in the image above, Chrome is using 0.6 Mbps, leading the bandwidth consumption. In this case, the consumption of the browser is very moderate. I only have a couple of pages open and a YouTube video.
But in the event that there is an application that is saturating your internet, this data could be many times higher. If your bandwidth is being saturated by a service, you should take into account what that service is used for and if it is safe to stop it.
With this simple method you can easily know which application is consuming all your bandwidth, causing your internet browsing to be slow and frustrating.