Windows
How to install Prime OS and Windows 10 in Dual boot step by step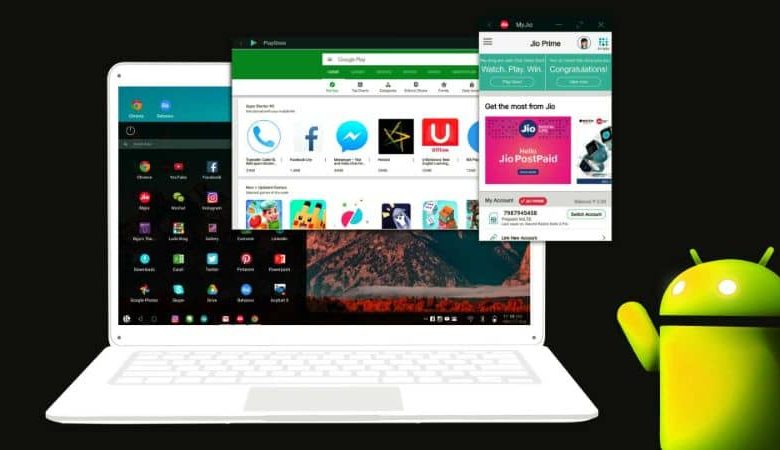 Nowadays, having a powerful operating system is extremely important, since it would allow a device to get all the potential that is possible.
Part of the benefits that this brings is the ability to install programs that allow you to perform activities that were once impossible to believe, but that with the advancement of technology are actually possible.
An example of this is what PrimeOS does that installs an operating system that creates a similarity to the Android system inside your computer (if you want to know much more you can visit its official page ), this even keeping a Windows 10 operating system on it.
It is a service that will adapt to the needs you present, you will be able to use applications from your mobile device, but with the power that a computer contains. But in case you are short on time with Windows 10 you should learn about the basic Windows 10 configuration on the first installation .
It may seem like a somewhat tedious procedure, but the truth is that it is not as complicated as you think. For this reason we have made an article that will be able to solve your doubts in this regard.
What is PrimeOS?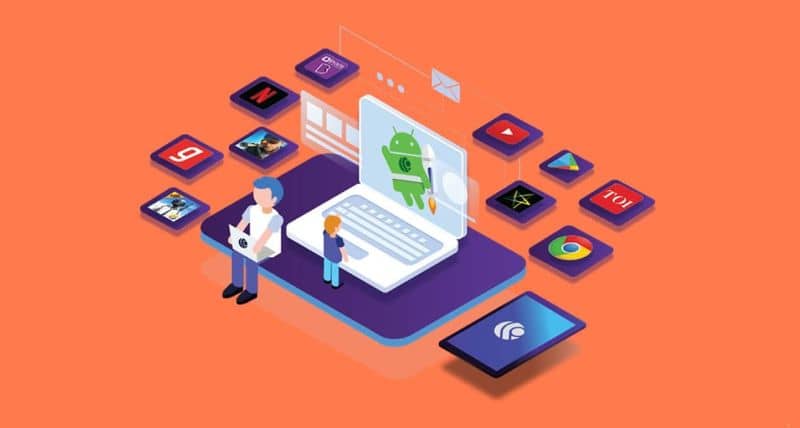 PrimeOs is an operating system whose main service is the execution and installation of a version of Android on a computer that already contains its own system.
This means that it will be possible to enjoy those applications that you commonly use on your Android device such as Google Play, YouTube and games.
This system comes pre-configured which means that each of the window managers, application store, game manager and mapper will be already added.
Its design allows you to enjoy the positive points of each operating system, you will be able to benefit from both the experience with ordering in conjunction with that of an Android device with better performance than an emulator.
Regarding the hardware of the system, assigning resources is very simple and when installed in the operating system the normal process of the main one will not be interrupted, but it is also possible to install an operating system on an external hard drive .
You can download this system according to your hardware needs, having three main versions available: PrimeOS Mainline 64 bit for 2014+ systems, PrimeOS Standard 64 bit for 2011+ systems and PrimeOS Classic 32 bit for older equipment.
How to install Prime OS and Windows 10 in Dual boot step by step?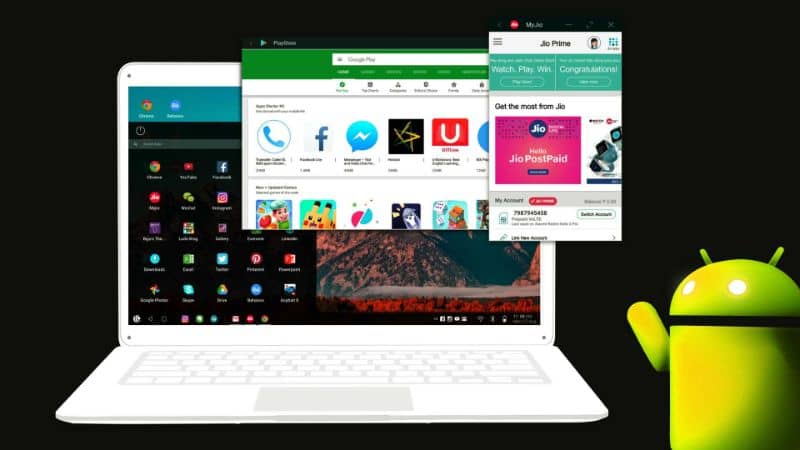 Installing PrimeOS is very simple, you can even do it temporarily as if it were a Live distribution, but much more advanced.
For this there are two different methods, you can install this system on your computer either with ISO Image or with Windows Installer.
Using a USB memory with ISO Image
You can download and run it with complete peace of mind, this because it is a safer method, as it allows you to see how the computer's hardware performs . This will give you the opportunity to see whether or not to install within the disk, however you can create and mount an ISO image with Daemon Tools .
Step 1
What you should do is download the ISO according to the PrimeOS version that best suits you, then download "Rufus" to install it on the computer.
Step 2
Subsequently, you must enter a USB memory in the corresponding entry and within the "Rufus" application, the PrimeOS ISO must be loaded.
Step 3
Create a drive by burning the ISO with Rufus to test on the computer by plugging the USB stick into it.
Step 4
After this you must restart the computer and enter the BIOS directly in order to execute the boot drive that you have created and is contained in the USB.
Step 5
You will find the GNU GRUB menu where we select the option corresponding to PrimeOS Live (taking into account that the space for this is somewhat limited).
Using Windows Installer and dual boot
If what you are looking for is a direct installation without using a USB memory as a mediator, this is the option for you. For this you must first create a new partition as well as a dual boot.
Step 1
You must download and run the official version of "PrimeOS Windows Installer" after this process completes you will have to restart your computer.
Step 2
Once you restart the computer, you will be able to access the dual boot menu for PrimeOS and Windows 10 with the help of GRUB.
If for some reason you want to uninstall the program you will have to get rid of GRUB, delete the partition created and join this fragment with the one corresponding to Windows. You can also remove the dual boot menu in Windows .