Windows
How to increase the transparency of the Start menu and taskbar in Windows 10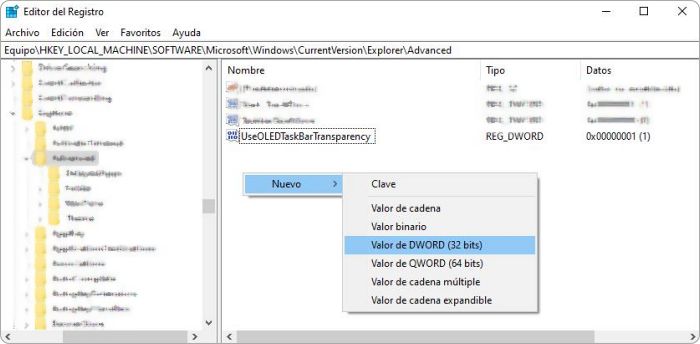 Windows 10 allows you to activate the transparency of the Start menu, the taskbar, and the Activity Center. The transparency of these UI elements is linked to a switch in Settings. To manage transparency, go to Personalization > Colors in the Settings app and toggle the switch under Transparency Effects to On.
But with this setting you will not be able to selectively apply transparency to one of these elements and leave the others with a solid color. Nor will it allow you to select the degree of transparency of the Start menu or any of these elements.
However, there is another way you can make the Start menu and taskbar more transparent than what is set by default by modifying a registry key. I will show you how to do it below.
Increase transparency of the Start Menu
As we are going to make some small changes to the registry, the first thing you should do is a backup of it, in case something goes wrong.
# 1. Use the Win + R key combination to open the Run window , type regedit and press Enter to open the Registry Editor.
If requested, allow this application to make changes to the system. You will need administrator privileges to edit the registry keys.
# 2. Go to the following path in the Registry Editor, where you will find the EnableTransparency key :
HKEY_CURRENT _USER \ SOFTWARE \ Microsoft \ Windows \ CurrentVersion \ Themes \ Personalize
# 3. This key must have a value of 1 and you must change it to the value 0.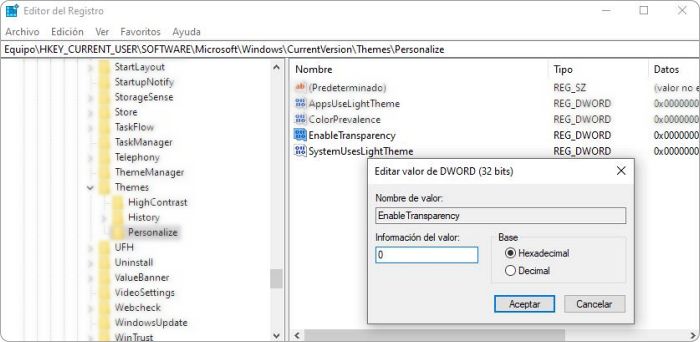 Now you should open the Start menu and you will see that it is much more transparent than it was before.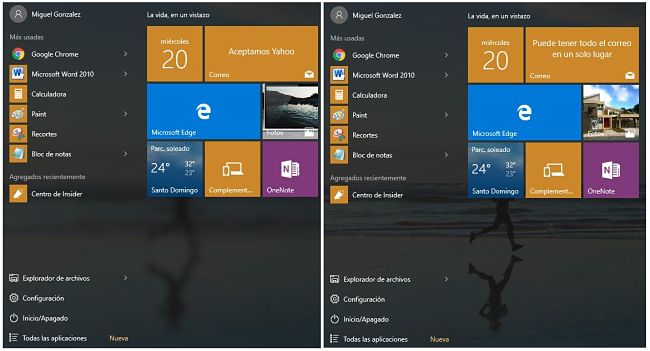 By increasing the transparency, you will find that you can now read the text that is in a window or document open behind the Start menu.
The difference is most noticeable when there is a clear window behind or if the desktop background image is bright in color. If the wallpaper is a darker color, it won't make a big difference.
NOTE: The above method stopped working as of the Windows 10 Creators Update.
Make the taskbar more transparent
Similarly, you can make the taskbar more transparent by making a little tweak in the Registry Editor:
# 1. In the same Registry Editor, go to the following path:
HKEY_LOCAL_MACHINE \ SOFTWARE \ Microsoft \ Windows \ CurrentVersion \ Explorer \ Advanced
# 2. Right click and create a new DWORD value named UseOLEDTaskBarTransparency and change its value to 1.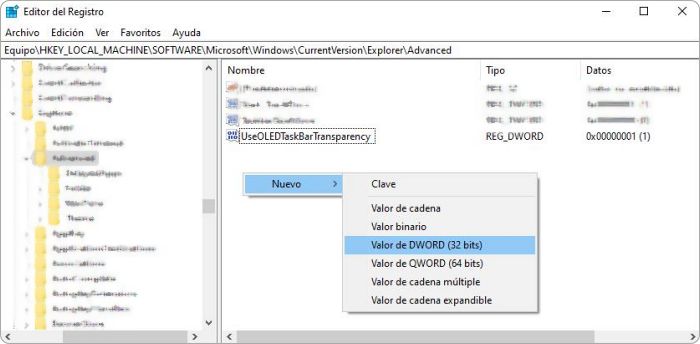 # 3. Now restart File Explorer for the changes to be reflected. In the following image you can see the difference.
The question of whether this change is more aesthetically pleasing will depend on the applications pinned to your taskbar. Also if the color theme works well with the desktop background you are using.