Windows
How to fix Windows Update error 80070103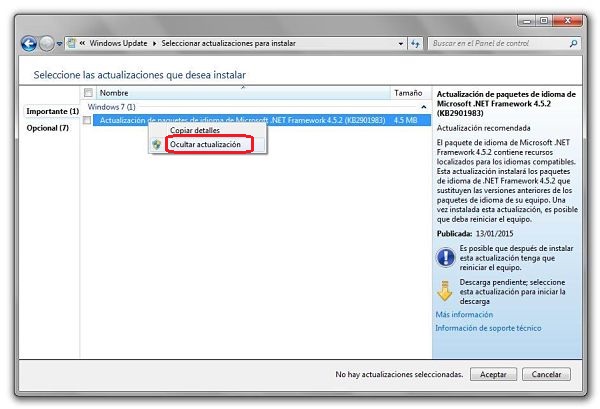 If when trying to install updates in Windows 10, 8.1 or 7 you encounter problems and receive Windows Update error 80070103, then you should follow the instructions below to try to fix it.
The Error 80070103 Windows Update possibly due to being trying to install a device driver that is already in the system. It may be a driver that is already installed on the system or a driver with a lower level of compatibility than the one currently installed.
So with the above being the main reason you get this error code, the solution is pretty obvious. There is little point in installing the same driver twice, especially if the current one is working perfectly.
Fix Windows Update error code 80070103
So the problem is that it is Windows Update itself that has suggested the update. To solve the problem you can try to apply one of the following recommendations:
Solution 1. Hide the update
Error 80070103 can be resolved simply by having the update that is hanging Windows Update ignored or discarded as long as it is a driver.
Microsoft's suggestion is that you can confidently hide this update, so that it is not suggested again by the system.
To do this, you will need to right-click on the update and select the option Hide update.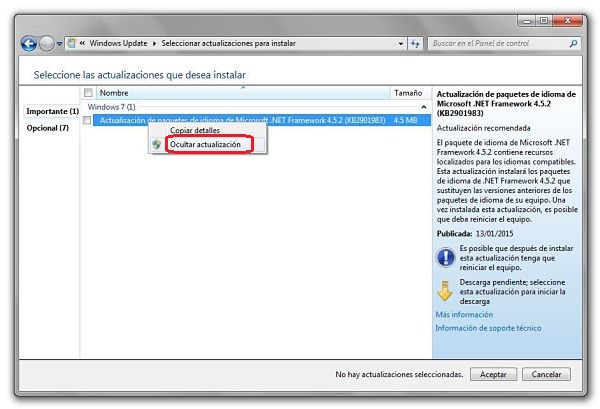 Solution 2. Reinstall the device driver
If you still need to install the driver in question, then you will need to do the installation manually by downloading the driver from the manufacturer's website or using a driver updater.
This should fix the problem with Windows Update error 80070103 once and for all.
I hope that with one of these two options you have been able to solve the Windows Update problem with error 80070103. In any case, we would love for you to tell us how you have been able to solve it using the comments below.