Windows
How to fix single or automatic mouse double click in Windows 10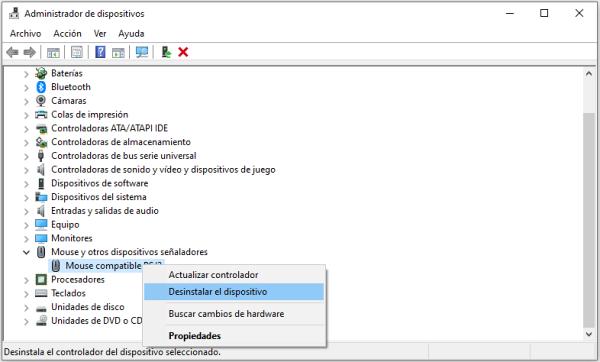 Some friends and acquaintances have come to me with the query: " my mouse makes a false double click " or " my mouse double-clicks alone, without my wanting to ". This is a situation that can be very annoying, and I say this because I myself have had this problem several times with my mouse buttons.
If you feel like your mouse is automatically double-clicking in Windows 10, this can be frustrating. This problem can totally hinder your work or whatever you are doing. This situation can affect even simple actions, such as selecting, dragging files, etc. If you are having this issue, you can try the following suggestions to try to fix your mouse double clicking.
Fix mouse-only double click
1. Check if the "one click to open" option is enabled
The problem could be in a simple option that you have possibly enabled by mistake.
Open a File Explorer window , and on the View tab click Options.
In the Folder Options window that will open, within the General tab , you will see the Actions section when clicking on an item.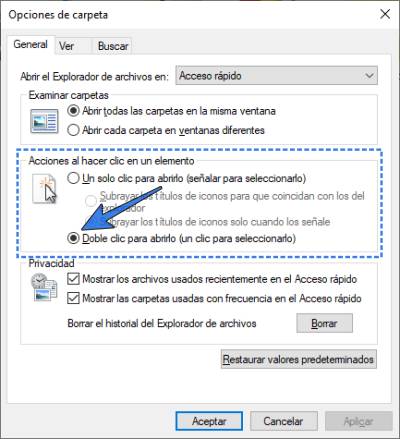 If you have Single click to open (point to select) enabled , then you should switch to Double click to open (one click to select).
If you had this option enabled, you only needed to click once to open a folder, file, etc. In this case, you might think that your mouse is double-clicking only at the hardware level, when it really is a system option.
2. Try using another mouse
If the above was not your problem, then the next thing is to try to determine if your mouse is having a malfunction.
To find out, you can do it in two ways, depending on availability: try with another mouse on your PC or by connecting your mouse on another computer.
If the mouse continues to malfunction on another computer, it is a clear sign that it is faulty. If you use another mouse on your computer and it works without problems, then it is another proof that the mouse in question is damaged.
3. Reinstall mouse drivers
You can also try uninstalling the mouse drivers and letting Windows reinstall them. You can do this in the following way:
Right-click on the Start button and select Device Manager.
Then you expand the Mice and other pointing devices category .
Right click the mouse and choose Uninstall device.
Restart the system.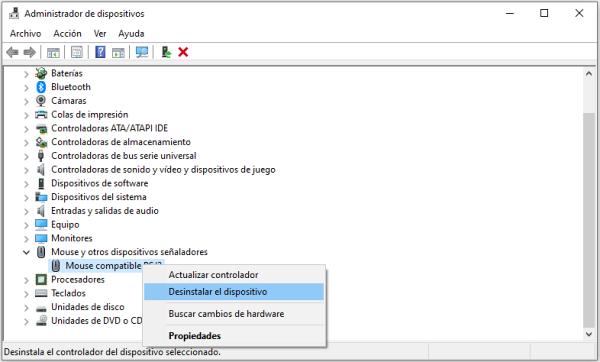 Very possibly you have to go to the option to restart the PC without being able to use your mouse. To achieve this, press the Windows key on your keyboard, use the Tab key until you are in the group of icons on the left. Then use the arrows on your keyboard to select the power button, press Enter, and then choose Restart.
When the system restarts, Windows will automatically install the drivers. This will be fine for a basic mouse, but you will most likely need to manually reinstall the drivers for an advanced mouse, gaming mouse, etc.