Windows
How to enable or disable Windows Sandbox on a VMware virtual machine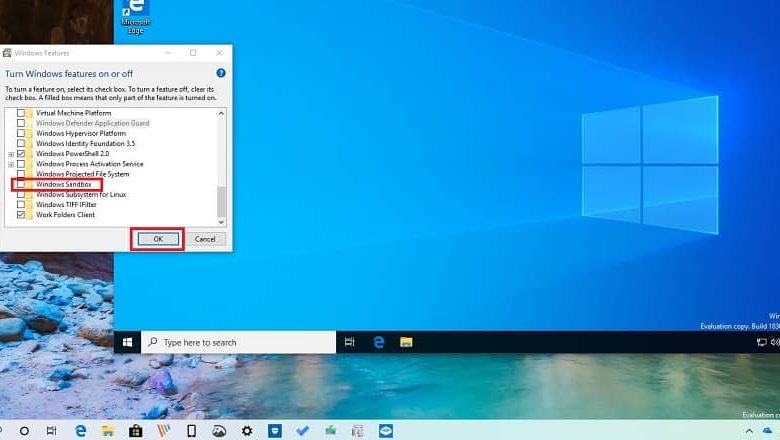 Computer protection should be a providential issue for anyone who maintains a computer in their home or office. Therefore, it is important to know how to enable or disable Windows Sandbox on a VMware virtual machine.
Thanks to VMware and Sandbox virtual machines, you will be able to avoid really uncomfortable situations. Besides being a highly effective way to avoid system failures.
What is Vmware?
Before enabling or disabling Windows Sandbox on a VMware virtual machine, it is important to know what VMware is. This is just one of the subsidiaries that make up EMC Corporation (which is itself part of Dell Inc). The company was founded in 1998 and is in charge of designing and developing virtualization tools for computers.
The Vmware virtual machine
One of the products offered by this popular company is VMware Workstation. This is nothing more than a free virtual machine. To explain it simply, the virtual machine can be defined as a kind of emulator.
In other words, it is a virtual computer that has the same functions and characteristics as a physical computer. Through it, you can install operating systems, programs and perform any type of task.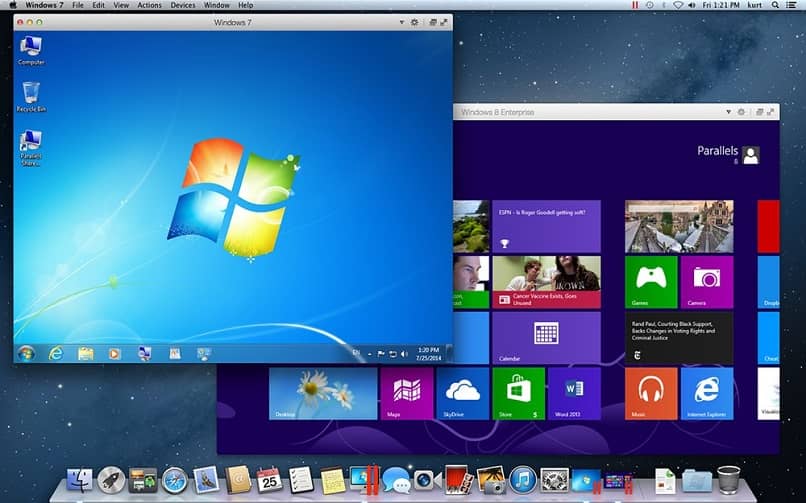 By installing a certain operating system, the virtual machine can develop all the features and functions that it provides. However, this does not mean that you will do it with the same effectiveness.
Big advantages
The use of a virtual computer independent of your physical computer is a very important contribution. This resource is highly recommended for testing or retrieving information.
By sharing physical computer features and resources. In addition, it is a very versatile tool, being possible to run several environments on the same computer.
Use Sandbox and VMware
If you have decided to use the VMware virtual machine to install Windows 10… great choice! Since you will have the opportunity to enjoy extraordinary benefits such as Sandbox.
It is important to remember that Sandbox is an ideal Windows 10 feature for running risky programs. That is, the tool helps create an environment in which you can isolate an item that is not secure. This feature is available for Windows 10 Pro and Windows 10 Enterprise versions.
That way, if you've downloaded a program that may be infected, you can remove or quarantine viruses .
An extraordinary duo
The combination between VMware virtual machines and the use of Sandbox is just wonderful. With these tools you have the possibility to safely test installations and programs.
Thus, you keep the resources and characteristics of your physical computer safe. The environments that you create with these tools will allow you to fix the error 0x8024402F in Windows 10 . In addition to performing other actions such as reinstalling the store or Microsoft Store in Windows 10 easily .
How to use Sandbox function in VMware virtual machine?
Now, it is time for you to learn how to enable or disable Windows Sandbox in a VMware virtual machine. If you have already completed the virtual machine and operating system installation, there is little left to do.
Enter the virtual machine environment running Windows 10.
Once you have opened the environment, press the Windows + R keys .
This will cause the "Run" box to open. In this box you will write the command appwiz.cpl.
Next, the "Programs and Features" window will open. Click the "Turn Windows features on and off" option.
Check the box that corresponds to "Windows Sandbox" and click "OK."
Launch the Task Manager and click on the "Performance" tab.
At the bottom of the window, you will see the "Virtualization" section. Check that this option is enabled.
The computer will apply the changes and restart the system.

All ready to use Sandbox with VMware!
If you want to disable Sandbox, you just have to follow the same procedure. The only difference is that now you will have to uncheck the Sandbox boxes. See how easy it is to enable or disable Windows Sandbox on a VMware virtual machine? It's up to you to check it out!