Windows
How to enable or disable Microsoft Print to PDF printer in Windows 10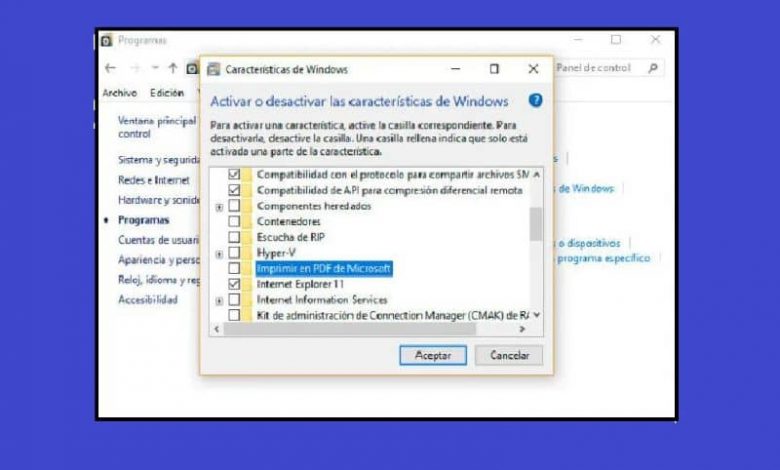 What is the Print to PDF printer?
Microsoft Prain to PDF is a default feature of Windows 10 that many like because of its usefulness. Why do we say it? Because this type of printer allows you to save and convert any document you want to PDF. In other words, you can save and convert a web page in PDF format, a document and it even allows you to convert and save a grayscale PDF.
This virtual printer allows you to quickly print almost any file in PDF and is only available for Windows 10. Furthermore, using it is very simple, you just have to print the file you want to convert to PDF.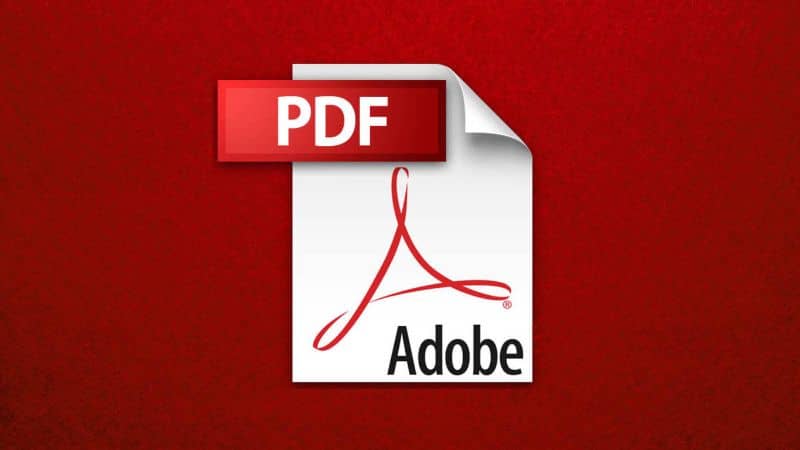 For example, if you want to convert a web page into a PDF file, simply click on Options and then Print.
After this, a window should be displayed where it will show you the printing specifications. Then you will proceed to choose the printer you want to use, in this case it will be Microsoft Print to PDF.
And of course, you can configure the basic printing options. These can be the size of the paper or how you want the distance from the margins of the file you want to print.
Now you just have to click accept and your file will automatically be converted into a PDF document that you can save and use whenever you want.
As you can see, it is very easy and this procedure can be used with almost any file that you want to convert into PDF. You just have to remember when printing to choose the Microsoft Print to PDF printer.
Now, in the event that the Microsoft Print to PDF printer does not appear between the devices, do not worry. What you need to do is add it to the printing devices manually.
Although this tool is very practical, many people prefer to disable it and use other types of PDF printers. If that is your case, we will show you with simple steps how to do it.
As we said at the beginning, this type of printer is found by default in Windows 10. This is a great advantage since it will not be necessary to download any type of program to use it.
Now, it is possible that some problem has happened with your Microsoft Print to PDF printer and it has been disabled. But don't worry, all is not lost, you can reactivate it from the Windows 10 Settings.
How to enable or disable the Microsoft Print to PDF printer?
If you have any kind of problem with your printer, it may be an incident in the settings. Maybe it has been disabled or has some flaw, that is why we recommend you to fix it with the troubleshooter for Windows applications.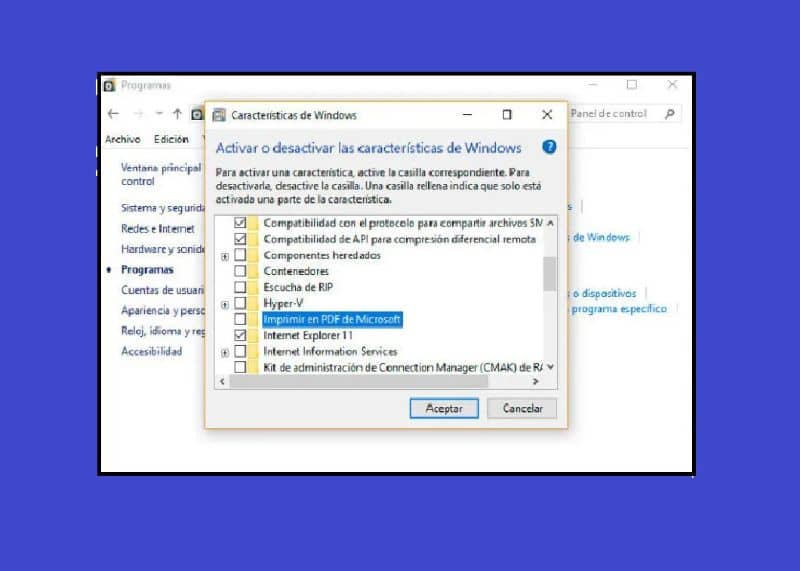 If the problem continues, you will be surprised to know that the steps to follow to solve it are quite simple. Follow our step-by-step guide and you will see that you can activate or deactivate your Microsoft Print to PDF printer.
Step 1
The first thing you should do is open the run window or enter the command by pressing the Windows + R keys . After the window is displayed, you must type the Appwiz.cpl command in it and click OK. Or you can simply go to the Control Panel, go to Programs, then Programs and Features.
Step 2
Now you just have to click on Turn Windows features on or off. When doing so, a series of options will be displayed, it is necessary to scroll down and check the Microsoft Print to PDF box. This will appear as Print in Microsoft PDF if our system is in Spanish.
Step 3
If once the box is deactivated, you simply have to check it again and save the changes by clicking OK. If, on the other hand, you want to deactivate it, then make sure that the box is unchecked and click OK. These are all the steps you need to take and the changes should be reflected immediately.
Also learn how to unlock or remove the password from your protected PDF file.