Windows
How to display the day of the week on the Windows 10 taskbar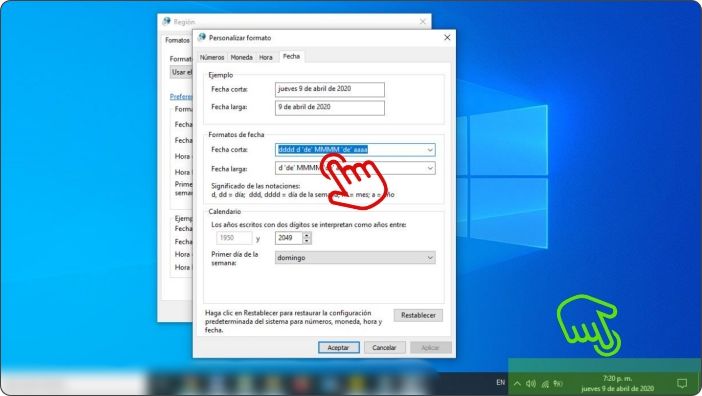 If from time to time you get confused with dates and days, you can configure Windows 10 to show the day of the week, in addition to the date and time.
With the default settings, Windows 10 does not display the day of the week on the taskbar. It just shows the date and time. The Settings page does not allow you to set these settings, although it does allow you to choose from many date formats. To be able to show the day of the week you will have to set it in the classic Control Panel.
Show weekday in taskbar
Follow the instructions below to display the weekday along with the time and date on your taskbar.
# 1. Open the Settings app (Windows + i) and go to Time and language> Region.
# 2. In the Related Settings section , click the Additional date, time, and locale options link .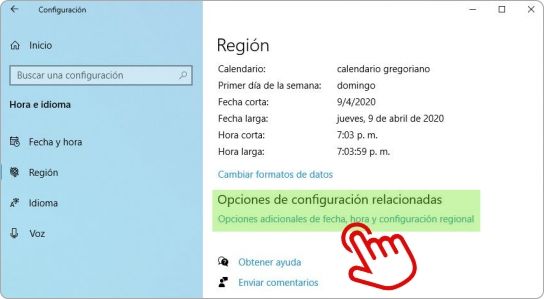 This will open the classic Clock and Region window .
# 3. Here, in the Region section , click the Change date, time and number formats link .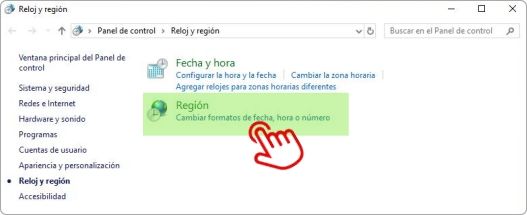 # 4. In the new window that opens (Region), under the Formats tab , click the Additional Settings button .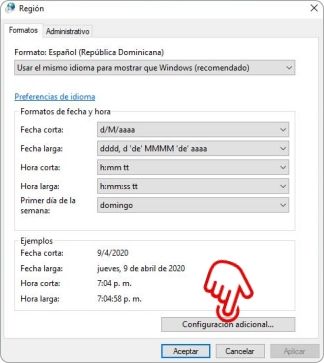 The new Custom Format window will open .
# 5. Choose the Date tab , and in the Date Formats section , next to the Short Date field , add ddd (short name) or dddd (long name) at the beginning, followed by a dash, comma, or space. Click the Apply button .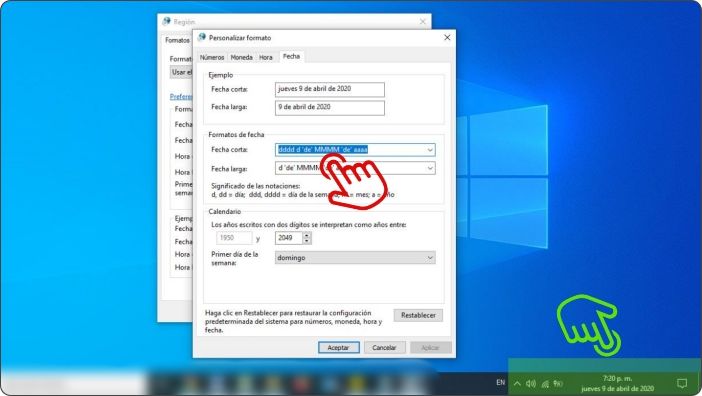 For example, adding ddd shows only Thurs and adding dddd shows Thursday. If the day of the week does not appear, restart your computer for the changes to take effect.
Now the name of the weekday will appear next to the date, as shown in the previous image itself. This is a good way that those of us who are a little clueless with the weekdays can keep up to date. I hope this guide has been useful to you.