Windows
How to disable to certain usb port in windows 10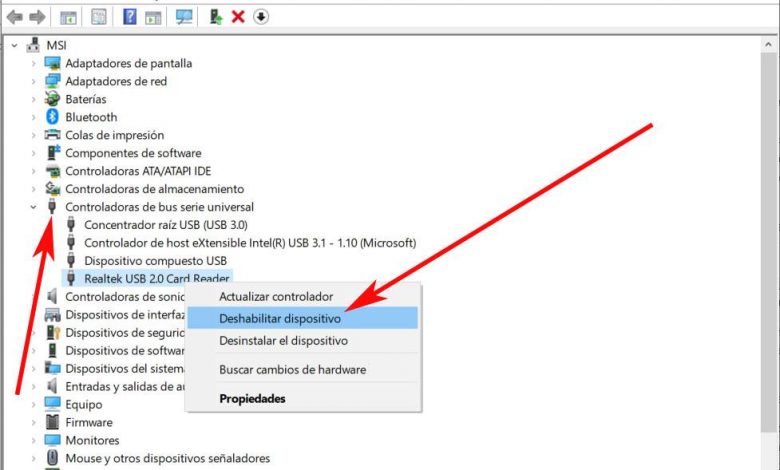 For many years now, the USB ports that we find in most computers, in more or less old and therefore fast versions, are elements that have been of enormous help to us when working with devices and products external to the computer. computer in the most comfortable way.
In fact this connection interface that you mentioned is one of the few that we find in all computers, whether Mac from Apple or PC, as the number of devices that can be connected through a port of this type is almost infinite, although it is also true that sometimes these devices also carry certain risks.
Perhaps one of the main reasons for all this is that most users keep their USB ports open so that the many devices that support this architecture can be easily connected. However, on certain occasions it may be preferable to restrict the use of these devices and USB ports, so we have the possibility of deactivating them from Windows 10 directly, as we will see below.
In fact, the operating system itself offers us several ways to carry out these tasks to which we refer, although for most, perhaps going through the Device Manager is the best method, or at least the simplest and most affordable. We are talking about a tool integrated into the system itself that is easy to run, has a simple graphical user interface to work with, and we can configure it without problems.
Therefore, to open the Device Manager, we can do it through the Control Panel, so we look for it in the search box of the Start menu so that it appears on the screen.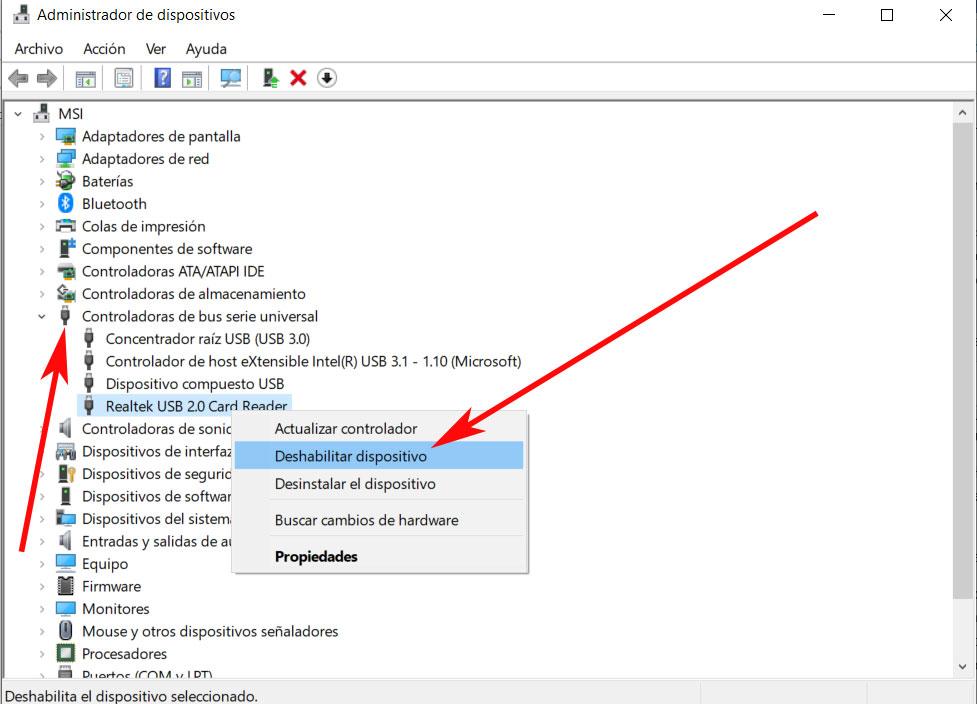 Disable the USB ports of the computer from the Windows 10 Device Manager
Once here, to access the aforementioned Device Manager, we go to "System and security / System", after which we click on "Device Manager" which is located in the left column of the interface. It will be then, in the window corresponding to this Device Manager, in which we must locate the entry called "Universal serial bus controllers".
Here a list will appear with each of the USB ports of the computer, so we will have to click with the right button of the mouse on the one we intend to deactivate. Thus, in the contextual menu that will appear, we will have to select the option "Disable device" so that it stops working at that time. It is evident that from this moment on, the hardware products that we connect to the port that we have just deactivated will no longer do anything.
But of course, when we need it at some point in the future, we will always have the possibility to reverse this situation and re-enable the port as such, so we only have to go back to it from the Device Manager, and re-enable it from the contextual menu that will appear.