Windows
How to delete or delete recent files | File Explorer | Windows 10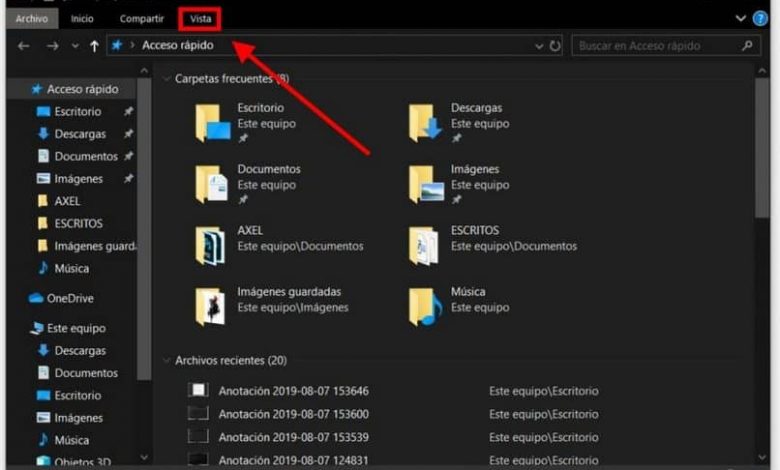 An example of its attractions is the new form of view for quick access within Windows 10 that allows us to use it in two different ways, one list will find us the last programs we accessed and the other will show us the programs that we currently have anchored. on our computer. If you have an old operating system and you want to update it, you can download the latest version of Windows 10 on its official website.
Windows 10 privacy is impeccable but there are times when we have to solve some problems ourselves, for example; Carrying out this new way of viewing shortcuts using a "history" of programs or documents used within the same operating system may generate a conflict with the privacy of users, for this we can disable the activity history in Windows 10 and correct said trouble.
But as always, we can find the solution to this problem and return privacy as a user to be able to navigate freely and without further ado, to be able to hide those programs that we want other users not to see inside the computer.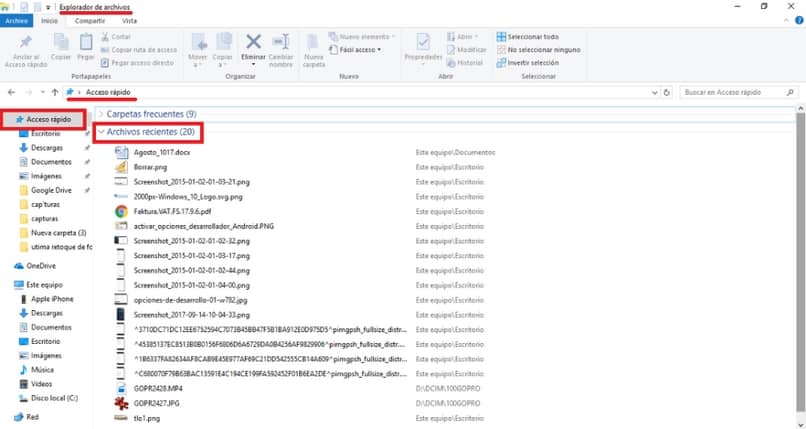 How to delete recent files in Windows 10?
This formula can be used to remove important documents from the view in the list of recent documents, they will not be removed from our computer, they will only not be able to access your access history within Windows 10.
We open the Windows 10 explorer to be able to access and configure this new shortcut option.
Just above in the options panel within Windows Explorer we will find a menu called "View" when selecting it, it will be displayed and inside we will click on "Options".
In this new menu we will enter the option "Change folder and search options"
There a new window called "Folder Options" opens and in the "Privacy" section we will modify the option "Show recently used files in Quick Access" by unchecking it.
In this way we will have the privacy that those files used frequently will no longer be displayed in the shortcuts of Windows 10.
We can protect ourselves more with the help of the option "Show frequently used folders in the Shortcut" that we would cancel it, that is, we uncheck this option so that the folders are no longer displayed in addition to the frequent files.
Once the modifications are made, we can click "Apply" and then "OK" to save the changes.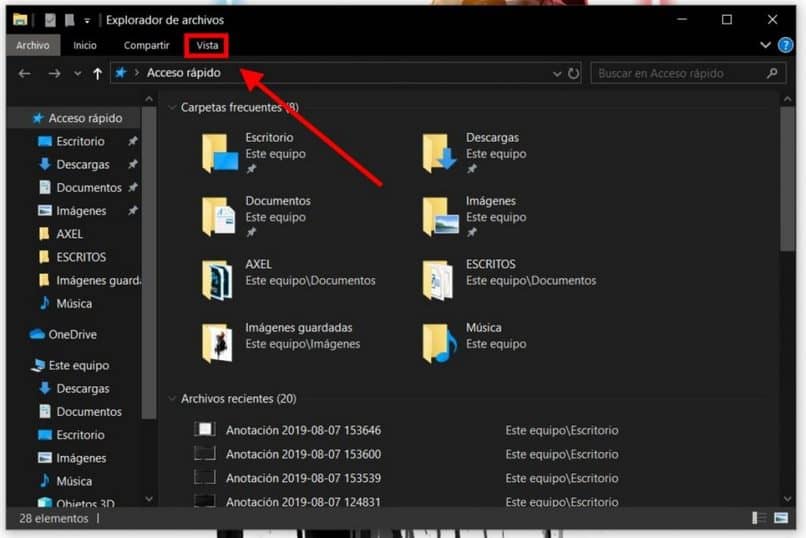 Consider
The new option of recent files shows a list of the last files that you have explored within the operating system, while the list of frequent folders will only show the most viewed folders but not the last one we use on that computer. You can also clean files that you no longer need and delete temporary files from the downloads folder on your Windows 10.
How to unpin a document or files in Windows 10 Shortcut?
As we will see in the new list, the files anchored within the direct access will be convenient as long as you do not place a document here that is not frequent or we do not need to have a direct access within the computer.
To unpin these files or documents we must follow these steps.
Right click on the file or document that is inside the list of shortcuts.
Within the drop-down menu we will select the option "Unpin from the shortcut".
When selected, this file or document will stop appearing in the list of shortcuts where we find the anchored files.
You can re-anchor them at any time if you wish by doing the same procedure in reverse.
This step-by-step guide will guide you to learn how to delete or delete recent files | file explorer | Windows 10 in a simple and fast way to be able to do it by any user without being an expert in this operating system.