Windows
How to create a new user account in Windows 10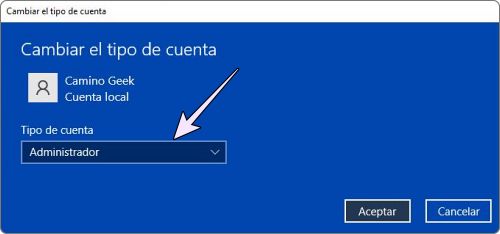 When you set up a new PC or Windows 10 installation, initially you create a user account, but what if you need a new new account? Whatever your reason, here is how to create a user in Windows 10.
Many users never create secondary user accounts on their computers, using their primary administrator account for everything. This is not a very safe practice and we should avoid it. When creating a secondary user account, you will not always be logged in with administrator privileges. This is good practice, as it increases the security of your computer.
How to create a user in Windows 10
By creating separate accounts for your children and others, they can configure their environment to their liking and keep separate files. That said, let's see what the process is to create a user in Windows 10.
# 1. Open the Settings app using the Windows + I keyboard shortcut and then click Accounts.
# 2. Then click Family and other users in the left panel, and in the right panel click Add another person to this team.
# 3. The Microsoft Account window will open , but since we are creating a local user account you can ignore it by clicking the I don't have this person's login details link .
# 4. In the next window, Windows will suggest you create an online account. But again, you can ignore this by clicking Add a user without a Microsoft account.
# 5. Now the Create an account for this computer window appears . Enter your username, password, and recovery questions and click Next.
After this the newly created user account must be present and you can log in using the provided credentials. The first time you log in, Windows will create the user folders and finish setting it up.
By default this user account is standard, which means that you cannot install applications or make administrative changes on the PC.
If you want to set this account as an administrator, you can click on the account entry, select Change account type and change it from Standard User to Administrator.
So far we have concluded this guide on how to create a user in Windows 10. In this we are basing ourselves on creating a local user, and not one with a Microsoft account. Additionally, you can also change the name of a user as shown in the link.
As a suggestion, if you don't have a real need to set up a user account as an administrator, leave it in standard mode, for security. Always try not to use your administrator account as a daily account.