Windows
How to completely disable cortana in windows 10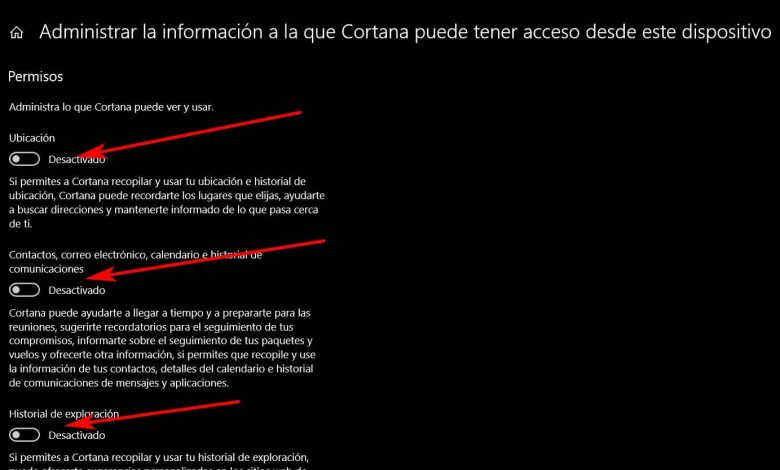 As the years have passed and Windows 10 updates, the functionality of the operating system, as well as the elements that are part of it, have been growing gradually, although not all the features that have reached it have had the expected acceptance by Microsoft itself in the beginning.
It should be borne in mind that despite the efforts made by the Redmond firm itself , the new functions that are slowly arriving here are not always welcome or attractive enough for users. This is the case, for example, of one of the most promising, at least a priori, such as the assistant integrated into the system, Cortana. At the moment there are many firms related to technology. who have chosen to launch their own voice assistants, some with more success than others.
At the same time, we must bear in mind that, despite the fact that this is a feature that is already integrated into Windows 10, the software itself gives us the ability to disable it if we wish. Despite the wide coverage in terms of functions that this assistant presents us, over time many users have considered that Cortana endangers, in a certain way, the privacy of their daily work with Windows 10, so they prefer not to use Cortana under any circumstances.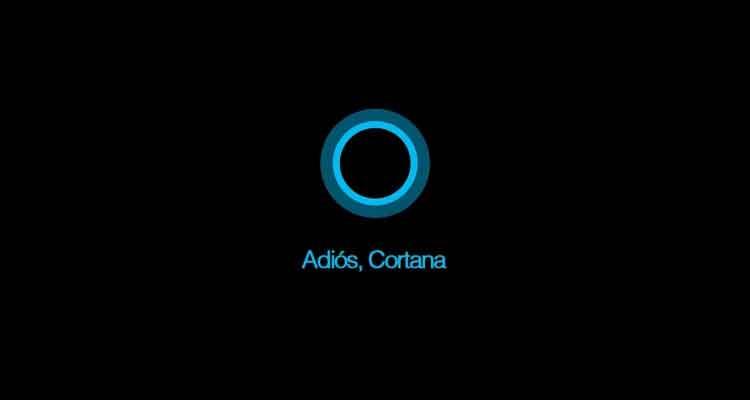 Well, for all this, in the next few lines we are going to show you the way we have to be able to deactivate this specific function completely in the operating system and thus not represent any problem for users in the future. In this way, all those who for whatever reason consider that they will not need to use Cortana later, or simply believe that the assistant is a problem for the privacy of their data and actions with the operating system, will only have to continue the steps that we are going to show you here.
Turn off Cortana on your Windows 10 computer
To begin, what we will do is hide the button that, by default, we always have in view and that is located on the taskbar of the operating system itself, so we have to click with the right button of the mouse in this section to Then disable the "Show Cortana Button" option.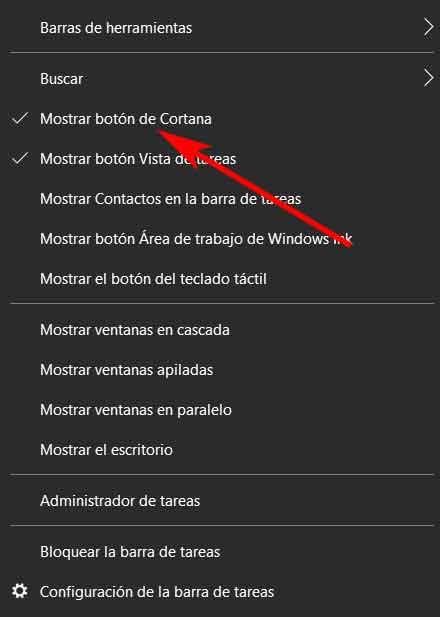 Once this step has been taken, to continue eliminating functions and "powers" of Cortana, we will have to go to the Configuration application of Windows 10 itself, so to access it we can use the key combination "Win + I ". Thus, in the window that appears we can already find a section specially dedicated to Cortana, which is where we click to see the customizable options that we have at our disposal.
On this screen we will find a total of 3 options, all of them related to the Windows 10 voice assistant : "Allow Cortana to respond when you say Hello Cortana", "Allow Cortana to listen to my commands" and "Use Cortana even if the device is locked ". All these functions are accompanied by a slider control, so we will only have to deactivate it so that the voice assistant stops working in the operating system and does not start up by carrying out certain actions.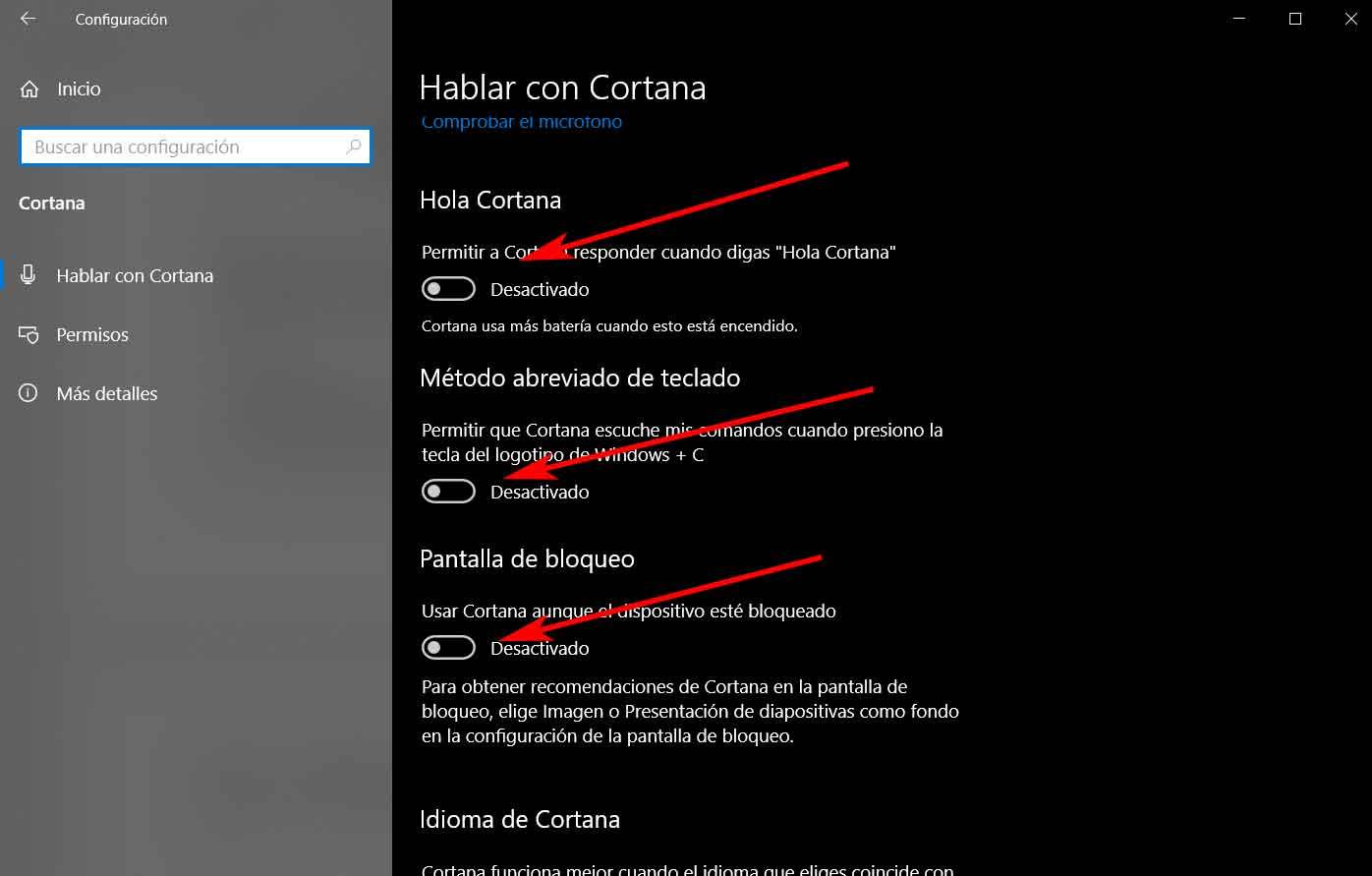 How to remove access to Windows 10 features that Cortana controls by default
This is something we do in the section called "Talk to Cortana" of those that are located on the left side of this section, so then what we will do is click on "Permissions" to customize those that Cortana already has assigned by defect in the system when installing it on our computer. Therefore, once we are located in the aforementioned section, we must locate and click on the link called "Manage the information that Cortana can access from this device."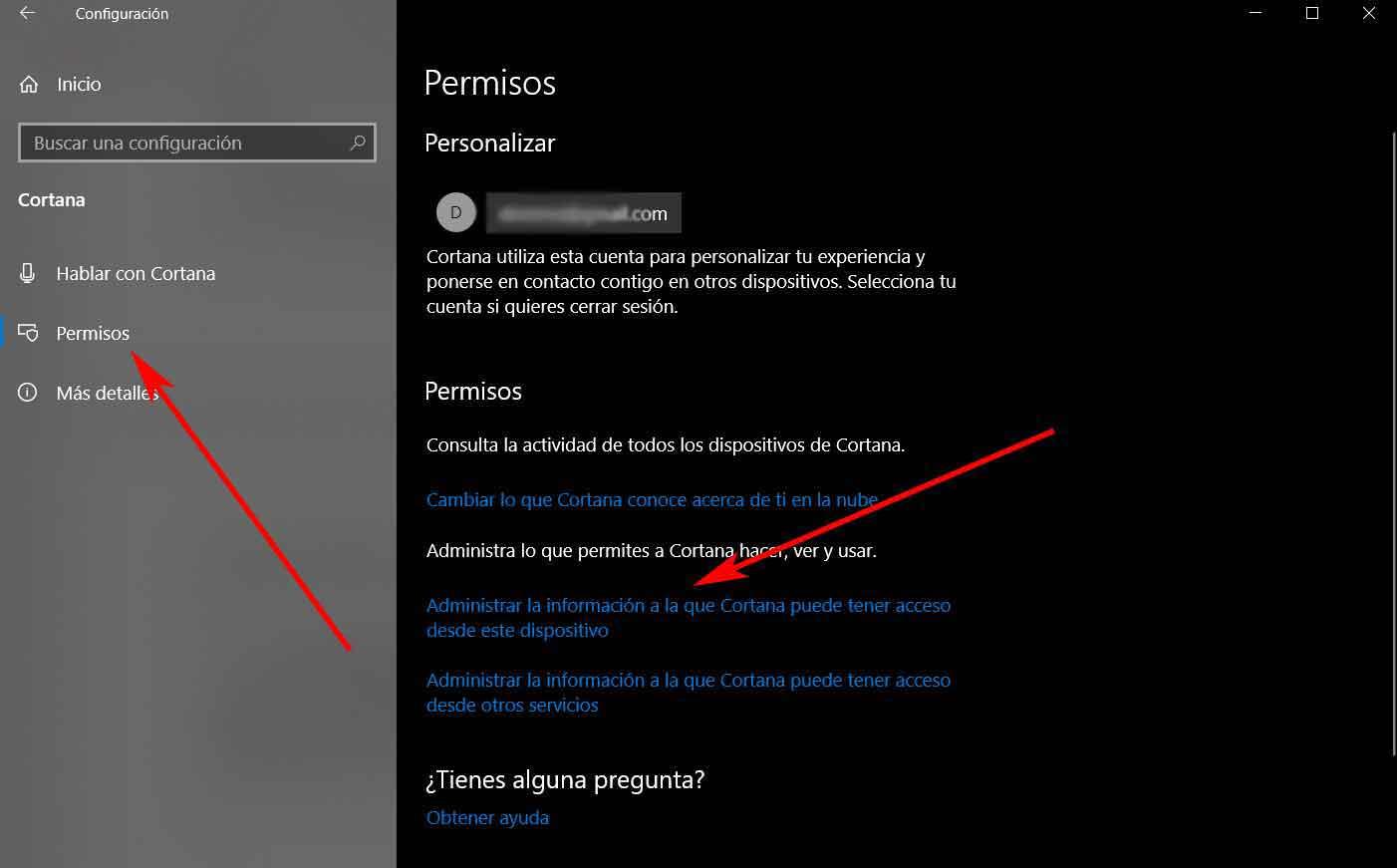 It will be then when we are going to find the parameters of Windows 10 itself to which the wizard has access by default, since this is how Microsoft configures them from the outset. Therefore, in this window we find sections such as our location, contacts, email, calendar, or browsing history, all of them functions that Cortana can control in one way or another.
It is evident that Microsoft allows, through Windows 10, the assistant we are talking about have access to all this, mainly in order to improve our day-to-day experience with the operating system, but many see it as a violation of your privacy, hence we are looking at how to deactivate it.
Therefore, at this point and as it happened in the previous case, all these shortcuts that the wizard can handle are accompanied by their corresponding controls, so we will only have to deactivate them one by one.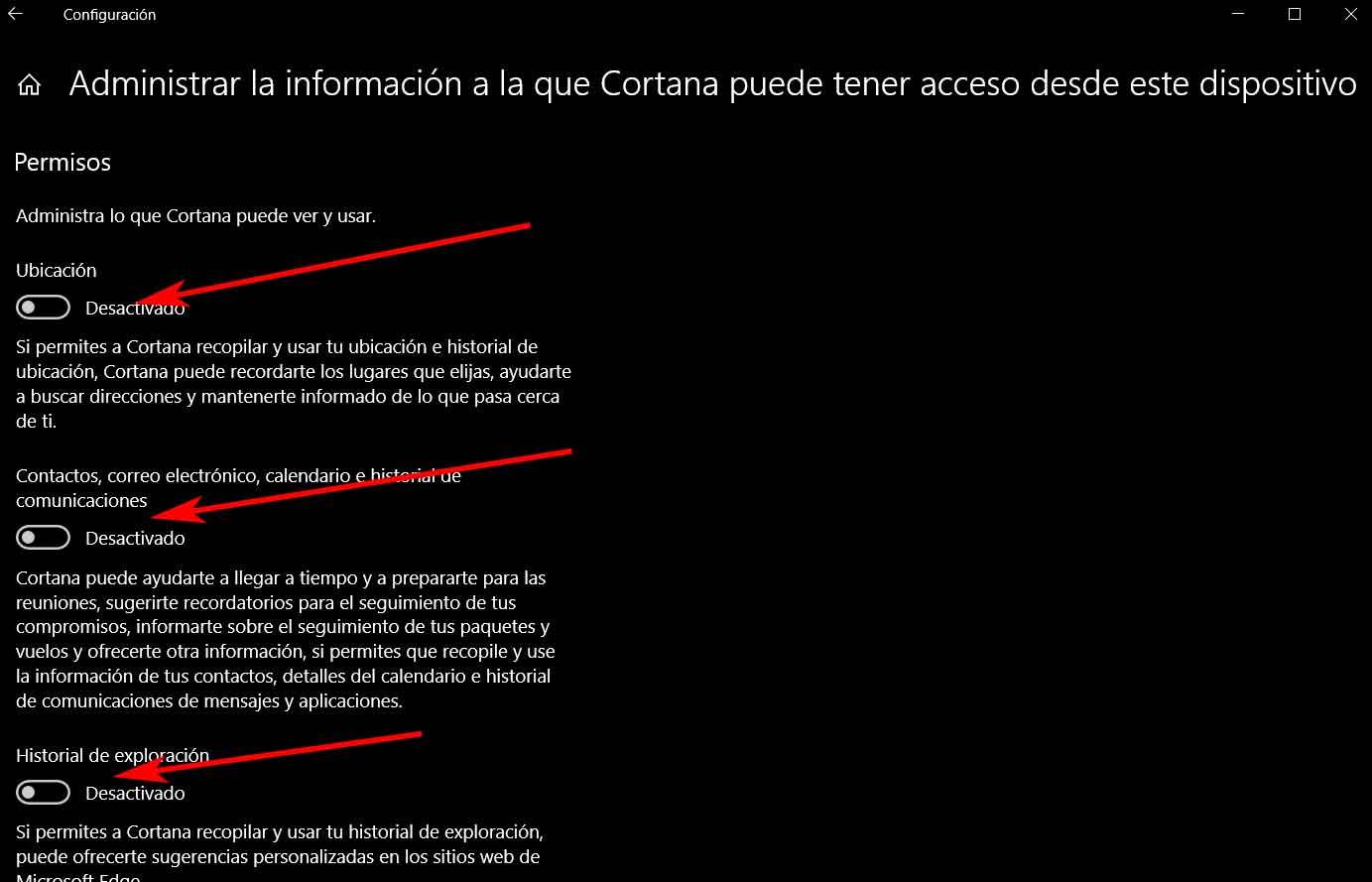 It is true that at the moment, at least from the point of view of many of the big technology companies of the moment, voice assistants try to make things easier for us by interacting with certain devices and equipment, which is still true. However, at the same time, there are many users who consider that this type of technology "knows" too much about our personal habits, places we visit, things we buy or want to buy, etc., which threatens our privacy.
Therefore, in the case that we have seen in these lines with Cortana, this possible violation of privacy directly affects one of the programs that we use the most on our desktops, such as the operating system, Windows 10, hence the decision of Many disable the built-in wizard completely. As we have seen, this is something that we will achieve in a few steps and in a simple way, although to put it back into operation, we will only have to activate again all the controls and permissions that we have been deactivating in these lines so that everything is back as at the beginning.