Windows
How to change your default browser in Windows 10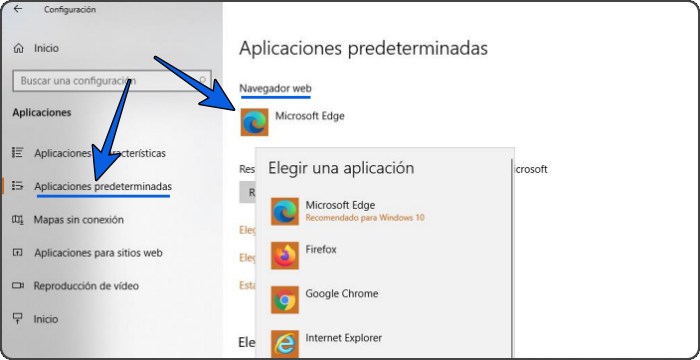 Microsoft Edge replaced the old Internet Explorer as the flagship browser for Windows 10. But if you are one of those who prefer to use another, I will show you how to change the default browser.
If you want to set Google Chrome or Firefox as the default, for example, you can do so through the Settings application. Although in earlier versions of Windows, changing the default browser was relatively easier. It was only required to open the browser that we wanted and go to its configuration and configure it as such. But in Windows 10 things have changed a bit, and trying to make the change as before no longer works this way.
Change default browser in Windows 10
If you want to change your default browser and use Google Chrome, Mozilla Firefox, Safari, Opera or another browser as default, you can do so by following the steps below:
# 1. Open the Settings application from the Start menu or using the Windows + i keyboard shortcut .
# 2. Now select Applications.
# 3. Then choose the Default apps option on the left panel.
# 4. Scroll down a bit to the Web Browser option .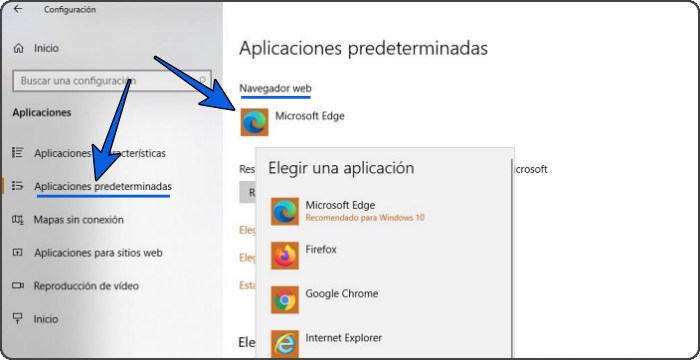 Here you will see Microsoft Edge or the browser that is currently the default.
# 5. Make click on the browser current default and select the new browser you want to have as default on the list of options.
This is how you can change the default browser in Windows 10. Although Microsoft Edge currently competes as one of the most proficient browsers, many users prefer to set Chrome or something else as the default.
Just because you have changed your default browser does not mean that you will not be able to continue using the other browsers. This is that the links from other applications will open in the one you have predetermined. From now on, when you click on a link in another application or in a shortcut, the destination web page will open in your new default browser.