Windows
How to change the default program for opening files in Windows 10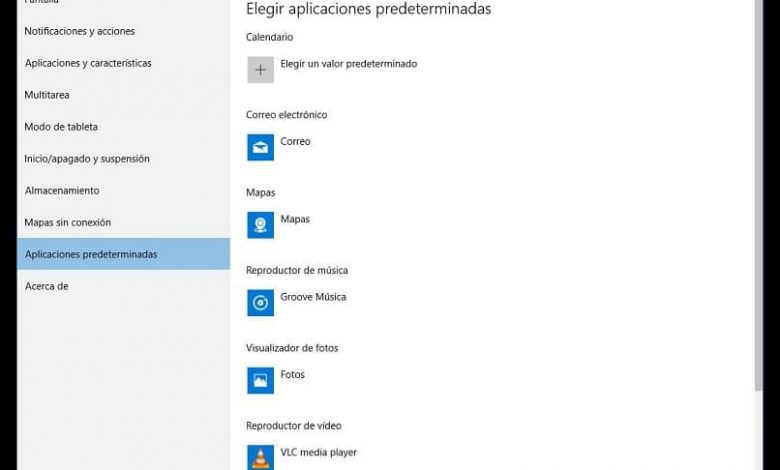 Windows 10 is the most recent operating system (OS) from the Microsoft company, it has been on the market since July 29, 2015 and was developed with the programming languages ​​C, C ++ and C #; One of its most outstanding characteristics with respect to the previous OS is that its interface is adaptable for any type of mobile or desktop device. In this article we want to explain some things about Windows 10 and how to change the default program for opening files.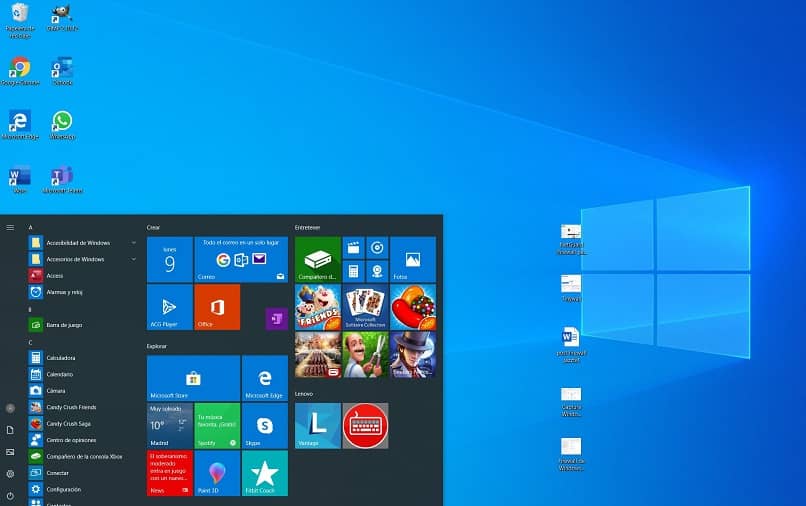 What are the minimum requirements in Windows 10?
Windows 10 in its Home version has the capacity to work with computers with a maximum of 128 GB of RAM, which is quite a bit considering that most have between 32 and 64 GB. Even the Pro version supports even more, up to 2 TB of RAM; which will allow the use of this operating system for some time.
Just as Windows 10 can work with large RAM memory capacities, it also has minimum requirements that contrast with what has already been mentioned, since it can run normally on more modest devices ; the requirements are as follows:
Processor: 1 GHz or higher, or with a chip (SoC).
RAM memory: 1 GB for 32-bit versions and 2 GB for 64-bit versions.
Hard disk: The OS needs 16 GB for 32-bit versions and 32 GB for 64-bit versions.
Graphic driver: DirectX 9 or higher and that has WDDM 1.0.
Resolution: 800×600 pixels or higher.
Internet connection: An essential aspect for the correct update in all versions of Windows 10.
Universal applications the great advantage to open files in Windows 10
Windows 10 has several notable improvements that differentiate it from previous OSs, but perhaps one of the most useful and comfortable for users is the inclusion of universal programs or applications that work on several devices at the same time, such as mobile phones, tablets and the computer, without showing any changes.
This makes things easier for people, since the applications they use will always look, handle and behave in the same way on any device that has Windows 10 ; providing a new range of possibilities to users, who can choose different types of applications to open their emails, listen to music, watch videos, or surf the Internet.
What are the default programs in Windows 10?
The default programs or applications are those that Windows uses to open certain types of files, for example a web page will open by default with the Edge browser. But, for this you must have the Ethernet driver for Windows 10.
The same will happen if we try to open photos with the image viewer or a music file, that is, it will always open with the application that it has configured. Windows 10 allows you to configure the default programs; for example, you can set Word or Excel as the default programs . Or for the following aspects of the operating system:
Calendar.
Email.
Maps.
Music player.
Photo viewer.
Video player.
Web browser.
How to change the default program for opening files in Windows 10?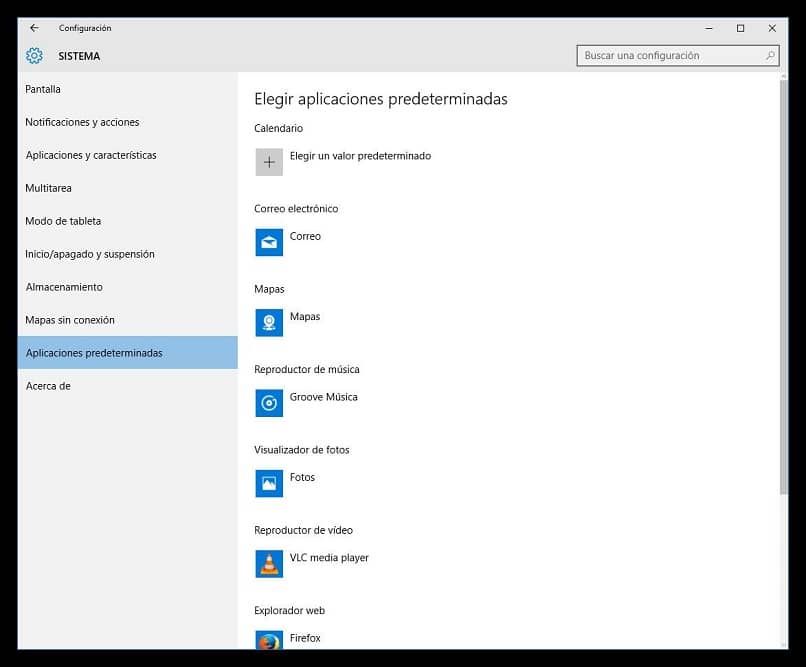 Preventing Windows from setting default apps automatically or setting default programs or applications is very easy; for that you just have to go to the Start menu, and then you should go to the options available in "Settings> Applications> Default applications" :
Click on the default option you want to change and then select the application from the list that is displayed. In that list you will only be able to see the programs that you have installed in the operating system.
Choose the program of your preference so that it is saved as default in the small window that appears.
If the situation occurs where you want to choose a different program than the one shown in the list of options, you just have to go further down and press the link with the title "Choose default applications by file type" and select your preferred application for the type you select from the list on the left side of the screen.
Windows 10 is a very adaptable operating system, which works on a large number of computers and devices, and which will allow you to choose and change the default program to open files, your photos, emails, music or videos; a feature that will help you better enjoy this operating system.