Windows
How to Backup and Restore the Windows 10 Registry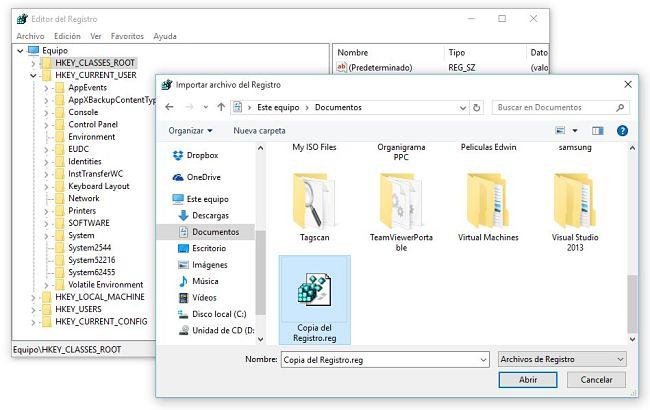 The Windows registry is essential for its operation, and if it gets corrupted it could cause serious problems for the system. Then you must be able to restore your registry, so you have to make a backup of the Windows 10 Registry.
As you know, the Registry is like the Windows data center, and any change could cause problems with its operation. That is why it is a good idea to make a backup or backup of the Windows Registry, especially before manipulating it. In this way you will always have the possibility to restore the registry on your system and solve any problem.
Backup the Windows 10 Registry
# 1. Enter the Registry Editor. To do this, open the Run window (Win + R keys ), type regedit and press Enter or click OK.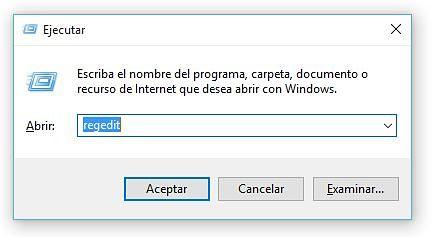 # 2. Once inside the Registry Editor, go to the File menu and select the Export option .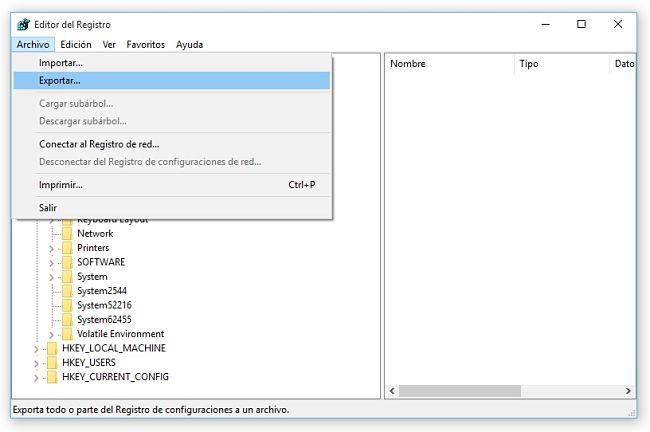 # 3. A new window will open, where you must put the name for your backuo and choose where you want to save it.
Choose All in the Export Range, so that the Registry is saved in its entirety.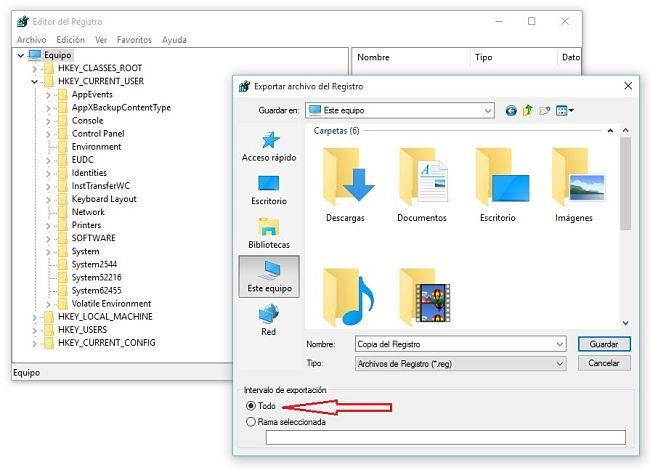 # 4. Clicking the Save button will start the export process.
When it is finished you will have your file with all the keys backed up in the place you decided to save it.
The size of the file will depend on your computer and the number of applications you have installed. In my case the file was about 422 MB.
Restore Windows 10 Registry
If you want to restore the Windows 10 Registry, you must go to the File menu and select the Import option .
Then select the registry file you want to restore and press the Open button to start the backup restore process.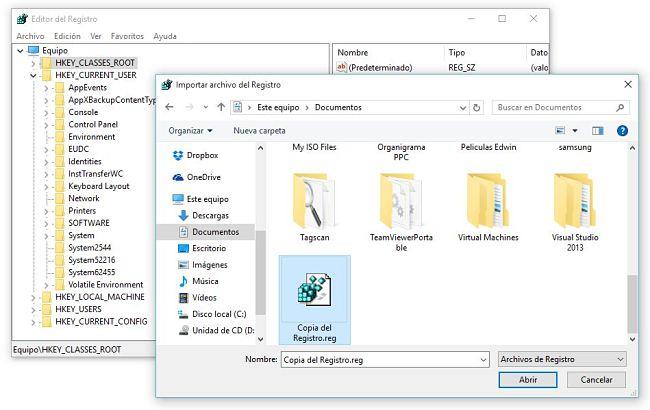 Conclution
It is always recommended to make a backup of the Windows Registry before making any manual changes to it. That way, in case of difficulties, you can restore and get everything back to normal on your PC.