Windows
How to add 3D effects to photos in Windows 10 in a simple way
With each update of an operating system, more and more tools and functions are being implemented to improve user performance in almost any field: education, work, technology.
Among these areas, of course, the creative aspect could not be missing. Image editing has gained great prominence thanks to mobile phones, but Windows couldn't let this be limited to these devices.
What can I do in Windows 10?
Capturing creativity in images is no longer synonymous with downloading heavy programs to make use of the tools they offer. One of the most used in recent times has been 3D effects.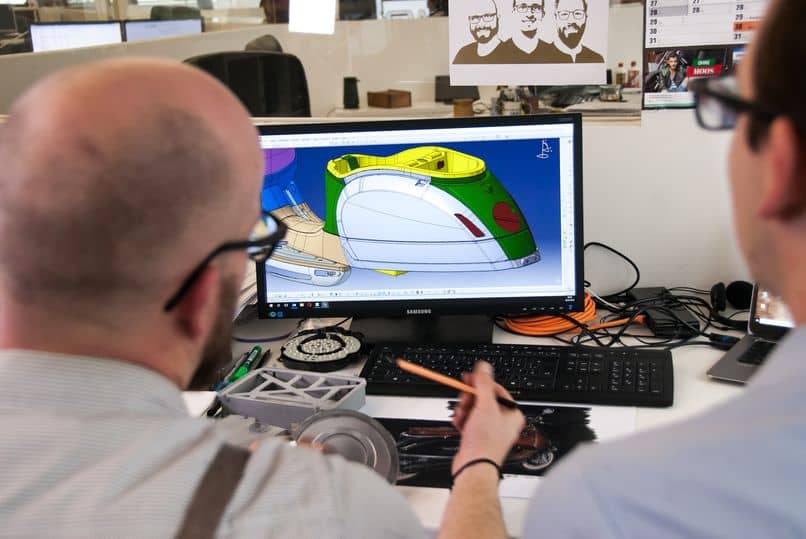 In this sense, Windows has made great strides including functions to create objects and apply 3D effects to your photos through the main applications of the system: Paint 3D and Photos, as well as other tools that you will find in the application store of this operating system. .
Using the Photos app
When viewing an image from your gallery through this application, you will have a series of options available, in which you will find the option to "Edit and create", which, when you click, a menu will be displayed in which you can select the add 3D effects tool.
The available effects will appear on the right of your screen. You will be able to select and preview the result of the effect on the image.
In some cases, you will be able to edit the size and orientation of the 3D object that you want to apply to your image.
The effects that you will find in this section are basic. However, you will be able to access the 3D library and download many more.
Once you've chosen the effect you want to apply to the photo, it's time to save.
It is important to note that these images will be saved in MP4 format, some may include sound effects.
3D effects through Paint
From the photos application, when you click on the edit and create option, you can also select the option to "Edit with Paint 3D", another of the extraordinary basic tools that Windows 10 puts at your disposal to carry out this type of Actions.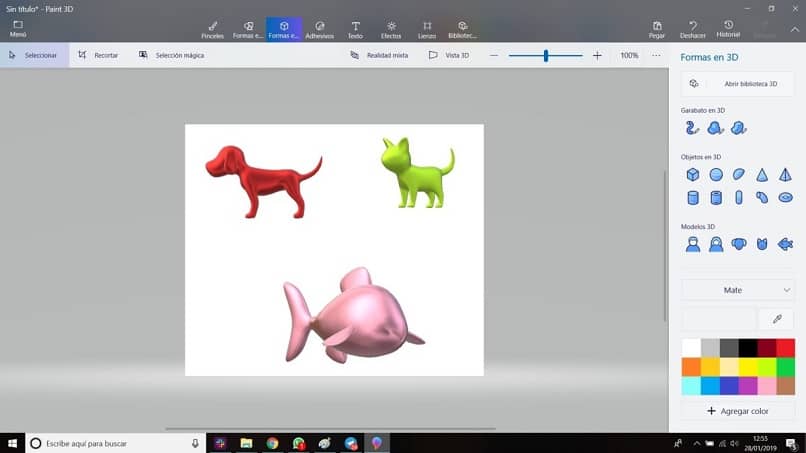 In the top menu of Paint 3D, you will find the option of 3D shapes.
By clicking on this option, a series of objects will be displayed to the right of your screen that you can implement in your photography to give it that touch of creativity that characterizes you.
Draw the shape, object or model of your choice for your image.
Explore the different tools that Paint 3D puts at your disposal for the presentation and rotation of the object, as well as the color and the position of the axis.
You can also draw 2D objects and later convert them to 3D. The same procedure is possible with stickers or text input. You just have to insert any of these elements and, after that, the option to convert to 3D will appear.
Create images with Paint 3D
When trying the different options of Paint 3D, the mixed reality option will surely be striking . If your computer has a camera, the tool will request permission to access it, so that you can capture images with the 3D objects application.
Exploring the app store
Feel free to use the Windows 10 application store to find other much more complete tools that will allow you to take your creativity to another level and do magic with your images.
What are you waiting to create?
Creating objects and applying 3D effects to your photos has never been so easy thanks to the extraordinary tools provided by Windows 10. The degree of difficulty in handling these options is really low, so you can put it into practice now, no! feel free to try them and give your photos incredible effects !