Windows
How to activate Cortana in Latin America – Windows 10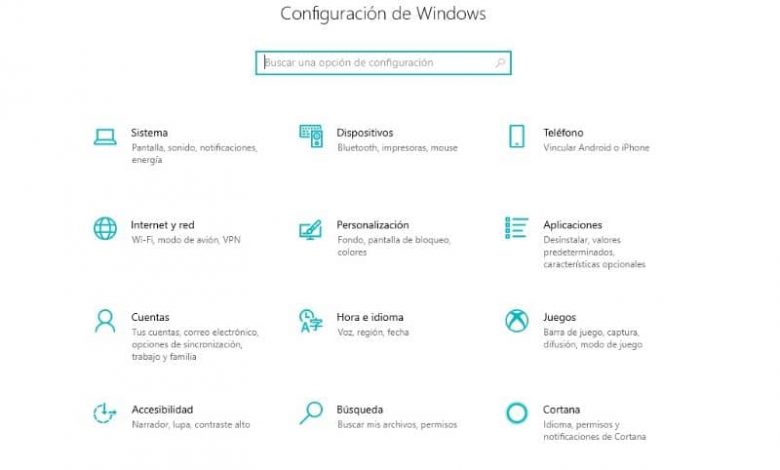 Although Microsoft's operating systems have tried to incorporate a wizard in the past , this is the first time that they have done so efficiently. Generally, when installing Windows 10 this wizard is activated, but sometimes it is not, that is why, here you will learn how to activate cortana in Latin America.
Steps to activate Cortana in Latin America
When installing Windows 10 on your computer , the installation wizard will introduce you to Cortana and you can configure it to your liking. But there are Latin American countries where Windows is programmed not to activate cortana when it is installed on your computer.
It is there where you should know how to activate it in Latin America, so that you do not miss the guide of this wonderful digital assistant. Next, you will know all the steps you must take so that you can activate Cortana in Windows 10.
From the Windows 10 desktop you must choose the date and time in the taskbar, you will immediately select "Date and time settings".
Next, a window will open where you will click on the "Region and language" tab.
Then, you must select the country "Spain", to make Windows believe that you live in that location and you must also select the language "Spanish (Spain)".
Afterwards, you will have to restart your PC for these settings to take effect on it.
Now, you just have to click on the Cortana search bar and select "Settings" to enter the settings.
Finally, you will only have to select the button that says "deactivated" and change it to "Activated", so that you already have your personal assistant active.
Previously, Windows did not allow you to activate it because, perhaps in your country the Cortana option is not yet available by Microsoft. But when you change your location, the system thinks that you are in a country where the use of Cortana is allowed .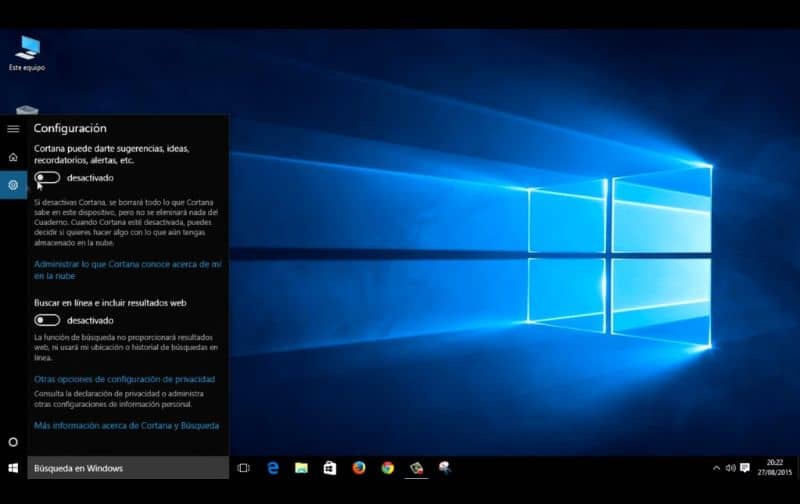 The only negative when doing this procedure is that the time of your computer will align with the country you chose to activate cortana. Therefore, you will no longer be able to be guided by your computer time, but that would be a small sacrifice to get your personal Windows assistant.
How to set up Cortana in Windows 10
Now, if you want to get the most out of this personal assistant, you must configure it properly on your Windows 10 computer . Follow the instructions below to use Cortana for the first time and configure it to take advantage of all the functions available to you.
The first thing you should do is click on the "Windows Start Button", then select "Settings", which is located on the left panel.
Then, a tab will open with all the system settings and you will have to choose "Cortana".
In the next window that you will see, you will be able to configure your personal assistant to make it more friendly and intelligent.
Among the configurations that you can make in cortana, the following stand out:
Hello Cortana. By activating this box, cortana will recognize your voice. When you say the word "Hello", its interface will open to help you with any task.
Keyboard shortcut. If you activate it, you will be able to access Cortana using the "Windows + C" key command. This option is really useful if you don't have a microphone on your computer to recognize your voice.
Lock screen. If you want your personal assistant to be enabled on the Windows 10 lock screen, you must activate this option.
Cortana language. Ideally, you should configure cortana with the same language of the region that you chose to activate it and here you can do it.
Application permission. Cortana, like any other application, will need many permissions to be able to access your computer and in this section you can allow or deny them.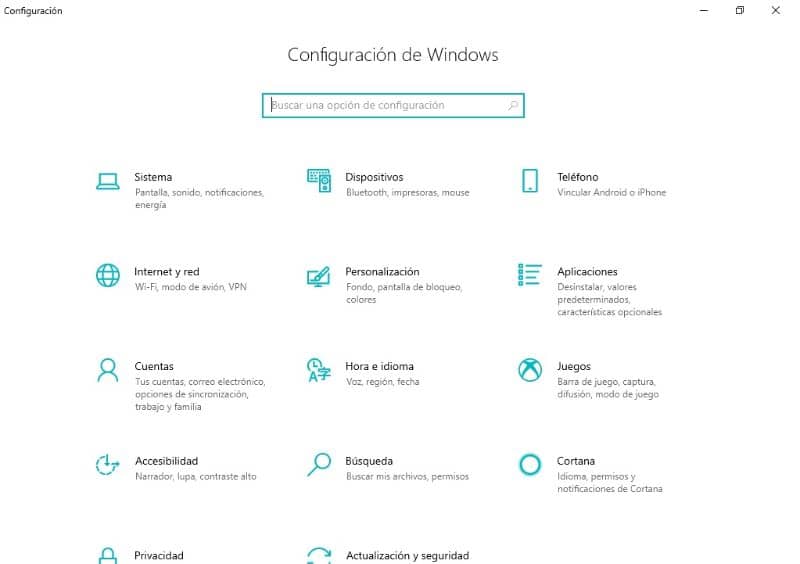 Also, you might be interested in the following post: how to format a PC and install Windows 10 from scratch.
As you dress today, activate cortana in Latin America | Windows 10 is very simple and fast, so you can use this magnificent assistant, and when you finish you can make Cortana turn off your Windows 10 PC just with your voice.