Windows
How to activate compatibility mode in Windows 10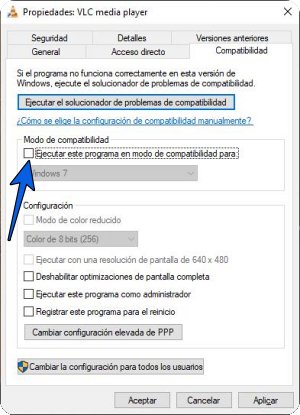 Although most applications are currently compatible with Windows 10, in some cases you may need to activate compatibility mode for a program. Next let's see how to activate compatibility mode in Windows 10.
To help some applications run with some stability, Windows 10 offers compatibility mode. This allows these applications to see the operating system as if it were an old and compatible version. In this post we will see how you can activate it.
Enable Windows 10 compatibility mode
Compatibility mode can be enabled for desktop applications, but not for UWP applications. Although not all desktop applications support it. Follow these steps to enable compatibility mode for apps:
# 1. Find a shortcut or the application's EXE file with File Explorer.
# 2. Right click on the item and select the Properties option from the context menu.
# 3. Now select the Compatibility tab and enable the option Run this program in compatibility mode for.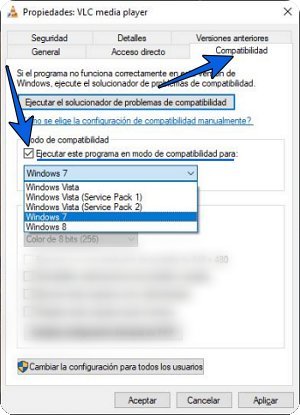 # 4. Underneath, open the drop-down menu and select the operating system you want to make the application compatible.
# 5. To finish and save the settings click Apply.
Now you can run the application and it should be run in compatibility mode.
Disable program compatibility mode
To disable compatibility mode for an app, follow these steps:
# 1. Navigate to the application's shortcut or EXE, right-click on it, and select Properties.
# 2. Go to the Compatibility tab and uncheck the option Run this program in compatibility mode for.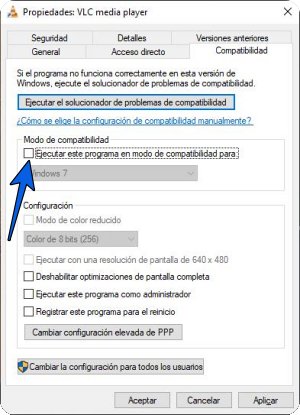 # 3. Now open the application from the EXE file or shortcut and it will run normally.
Conclution
Compatibility mode was originally designed for desktop programs that did not perform well in Windows 10. It allows applications to run in a Windows 8, Windows 7, or Windows Vista environment, with Service Pack 1 or Service Pack 2 installed.
Currently most applications have been updated for this version of Windows, so it is no longer necessary. However, some programs with compatibility problems will always appear.