Windows
How to activate and configure the parental windows 10 control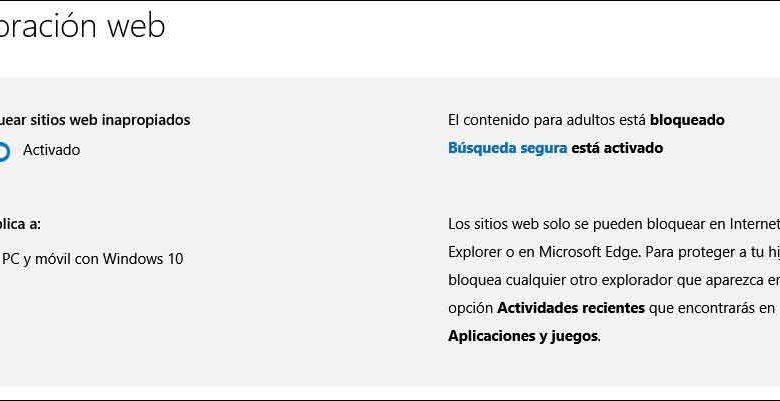 As technology in general and devices in particular have advanced thanks to the work of their developers, they are increasingly available to everyone, including children, since many already have a mobile or a Windows 10 computer, for example.
However, the elderly must take special care with the use that the smallest make of these products, since as we know they are prepared to do almost anything and access, thanks to the Internet, all kinds of information and data, something that we should somehow limit whether the user is a child or a minor.
It is precisely for all this that if we are going to let a child use a PC, we may want to take some precautionary measures on the computer itself, something that is not going to be complicated at all, as we will see below. In fact, because chances are that computer that will use the minor is based on the system Windows 10 from Microsoft, the very platform software giant offers a useful solution for all.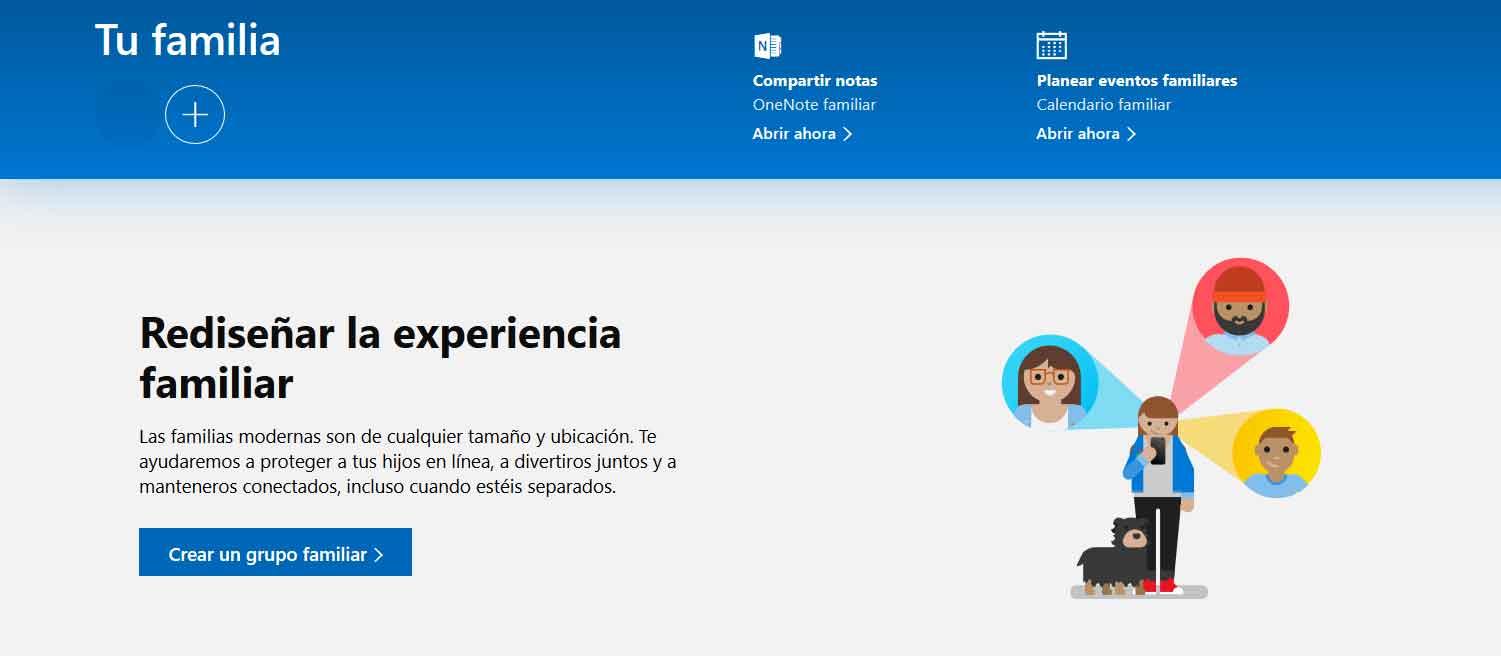 Thus, what we are going to be able to do is use the parental control that those of Redmond put in our hands to control the use that minors make of a computer with Windows 10, something that we are going to show you in these lines.
Configure the parental control that Windows 10 proposes
Thus, to achieve this that we are commenting on, the first thing will be to access the parental control function of Microsoft itself, something that we can carry out by clicking on this link from our favorite web browser. This will give us the possibility of creating a family group that will be associated with our Microsoft account that we use in Windows 10, to which we will have to add a new member, which will be precisely the minor to which we were referring.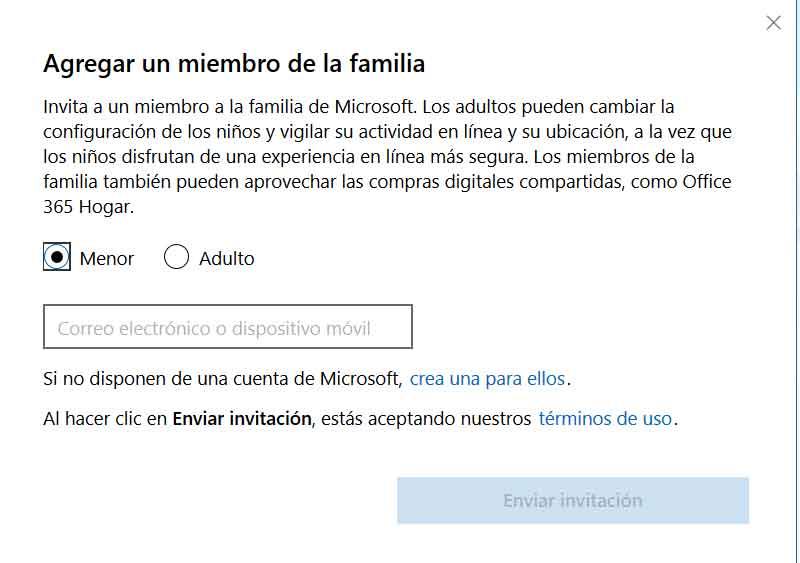 When creating a new family group and inviting a member, the first thing they will ask us is whether it is a minor or an adult, although for this they will need to have a Microsoft account, although if not, We can create one for them from this same window, after which we send the invitation.
Once the minor in question has accepted the invitation that we have sent to his or her email account, we can begin to establish those usage filters that we deem appropriate for that member. Therefore, the controls that we will have the opportunity to customize from here will refer to different sections such as the time that user will be able to be in front of the screen, purchases in the Microsoft Store, or establish access limitations to certain content.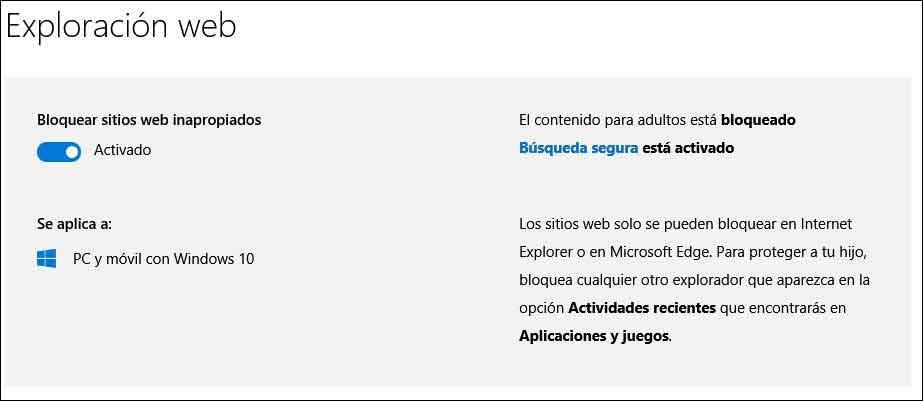 That way we can be more calm when our children, for example, are using a computer with Windows 10, since we will have more control over what they can do and what not, as well as which sites they access.