Windows
How can I reinstall the store or Microsoft Store in Windows 10 easily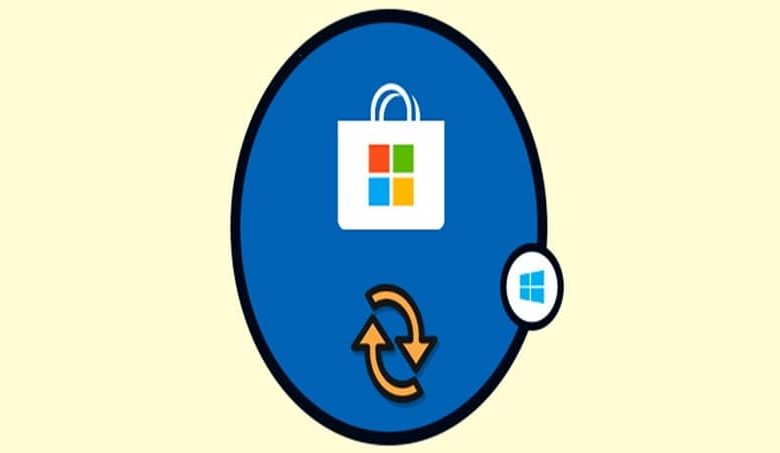 Windows Store is a virtual store in which we can download applications, both from Windows and from other companies. On the Windows 10 operating system, the virtual store is installed by default; However, there are times when it may fail or we have to reinstall Microsoft Store on Windows 10.
The reasons that motivate us to reinstall the Windows Store are diverse; This is sometimes the best way to fix Store error 0x8000ffff in Windows 10 Update . And it is usually the last option, when we can no longer repair or fix Microsoft Store problems in Windows 10 .
If you have problems with your Windows 10 virtual store, this article will show you in an easy way and you can reinstall Windows Store. In this way, you will have the opportunity to enjoy each content that this virtual store constantly offers.
Reinstall Microsoft Store on Windows
One of the ways we can reinstall this store is by configuring Windows 10. This function is a key point to have total control of the different elements of the system. Because it is a central point in this operating system, the different integrated applications can have direct support from there.
In some specific cases, we may need to download and install apps from the store on Windows 10 without an account . But in general, the steps that we will explain below are usually enough.
Steps to use Windows 10 settings
To be able to enter the configuration, we must select the start menu, from there we will click on the configuration option. After the options are displayed, we will select the one established for applications.
Upon entering, we select the Applications and Features option . We will be presented with the different applications of the system, we will focus on the one that says Microsoft Store and we will double click. After doing this, the advanced options will be displayed, there we will find detailed information about this application.
Being in these options, we will focus on the one that says reset (normally located at the bottom) we will click and a system message will be shown, we will press reset again. Thus, we can reinstall Windows Store from the configuration, in an easy and uncomplicated way.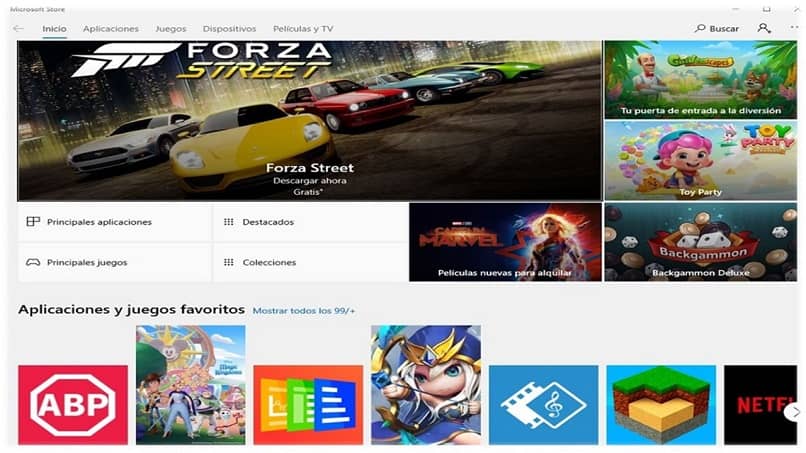 Reinstall Microsoft Store on Windows from PowerShell
Another alternative to reinstall Windows Store is through Windows PowerShell. To do this, we must make sure to enable the execution of PowerShell Scripts in Windows 10 ; since this console allows us to repair the system values. Thanks to this function, we have the necessary tools to reinstall our Windows virtual store.
Steps to use PowerShell in Windows 10
The main basis of Windows PowerShell is to safely reinstall all the applications built into the system. To achieve this, we will only have to enter this tool as an administrator. Once inside Windows PowerShell, we will execute the following command: Get-Appxpackage –Allusers.
With this command, we will have a detailed view of the different integrated applications of the system. Once there, we will focus on the one that says Microsoft.WindowsStore. We will select and copy the entire PackageFullName line (we can also use Ctrl + C. This will save us a few seconds).
After we do this, we will have to execute the Add-AppxPackage –register "C: \ pro syntax . After this, we must add a new name to the field package by executing the Add-AppxPackage –register" C: \ command. pro.
With this procedure, Windows Store will do a kind of factory settings, which means that it will be reset to its original values.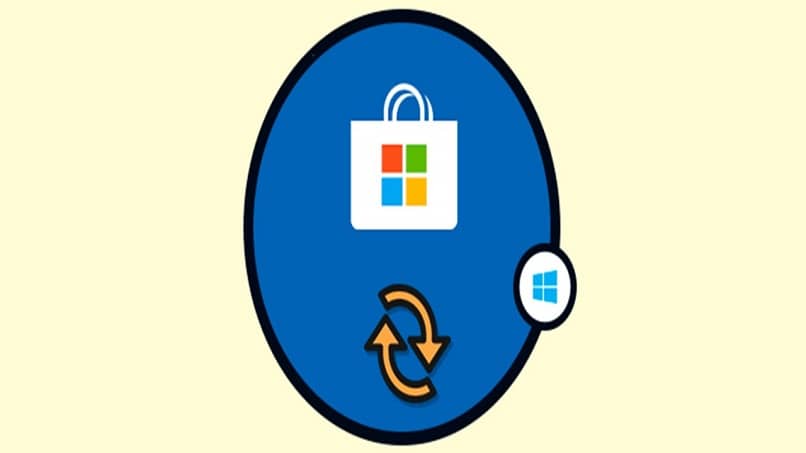 Reset all apps with PowerShell
With PowerShell, we also have the option to reset all built-in Windows 10 system applications to their original value. Although it is a somewhat drastic measure, this action can help us correct unknown faults.
To avoid this problem, follow this simple step. Just simply run from PowerShell, the following command in function of administrator : Get-AppxPackage -AllUsers | Foreac.
This action will reset all the applications on the system, one by one, so it may take several minutes. After the process is finished, we can enjoy the smooth operation of the integrated applications of the Windows 10 system.
Has this article helped you? Remember that you can leave your questions and suggestions in the comment box. If you liked this information, share it with your friends! Thus, many more people will benefit from it.