Windows
Goodbye microsoft account! Delete it forever from windows 10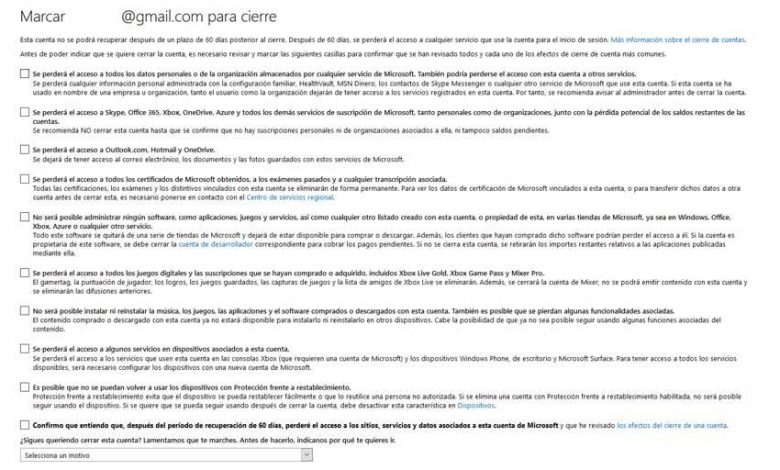 In these times, some of the large technology-related firms, such as Adobe, Google or Microsoft, associate many of their products with a single account. This is something that greatly facilitates the daily work of users with a multitude of platforms and applications.
In this way, as surely you have been able to verify first-hand many times, with a single email address and password, we access multiple services. The comfort of this, especially if we spend many hours sitting in front of the PC, is undeniable. In most cases it will save us a good deal of time and effort. Another thing is security and privacy, since that single password gives access to platforms of the most diverse nature, which is always the most appropriate for us.
The reason for all this is evident, and it is that a supposed attacker who gets hold of this password will not only have the door open to a single place or service, but to many. That is why it is always advisable to make use of additional systems in this regard, such as two-factor authentication, for example.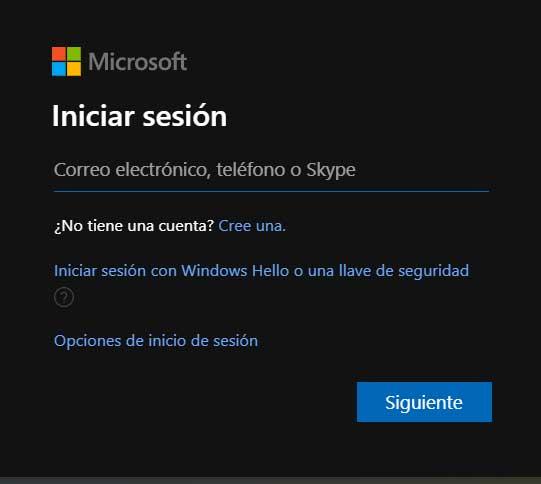 What is a Microsoft account and why do we want to delete it?
A Microsoft account is one that we create and use to access many of the devices and services that the Redmond company offers us. In this way, it is the account that we will use to log into applications such as Skype, Outlook, OneDrive, Xbox Live, etc. Through its use we can safely access all our files, photos, contacts and settings from any device. That is why if we are going to stop using these services, we may be interested in having the possibility of canceling our Microsoft account forever and in this way eliminating the data that they have about us when they are active.
Deleting user accounts is not always easy
This is why, among many other reasons, why users, once they make the decision to stop using the services of a company, decide to cancel their account. While perhaps the simplest and most comfortable thing would be to leave it as is, unused, it is not always the best. As we mentioned, especially for security reasons , it is advisable to cancel or delete that account completely.
Of course, it must be borne in mind that this is a task that is not always as easy as a priori it should be. This is because there are several technology companies, and other types, that do not make things easier for us in this regard. The main reason for all this is obvious, no one likes to lose customers. Well, along these lines we want to focus on one of the most common cases due to its importance, Microsoft.
And, as some of you have probably seen, closing a user account on an online platform or service is not always easy. This is something that is extended to social networks or any Internet platform . For example, a clear case of all this is seen in those who have tried to permanently delete their personal Facebook account , the social network par excellence.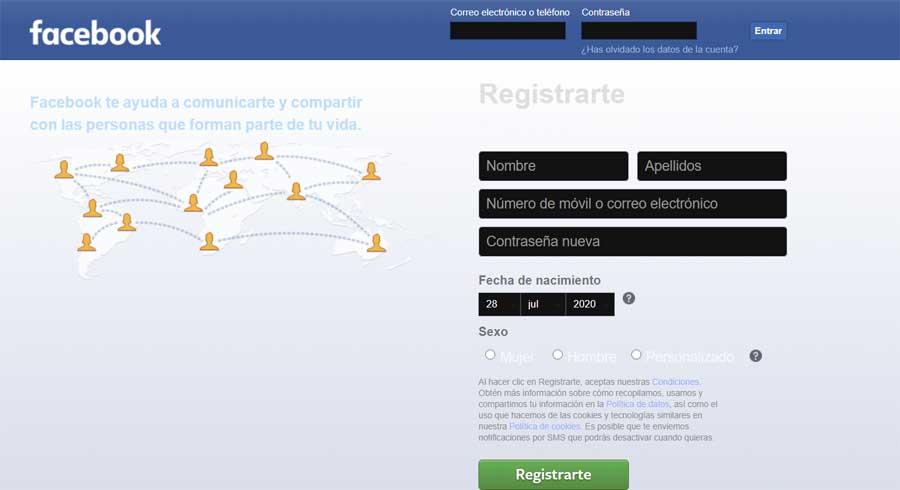 Previous steps before deleting the Microsoft account
Well, in the case that interests us here, the Microsoft account, we must know that we use it for a multitude of different tasks. We use this in many cases to log into your Windows- based PC . In the same way, we use it on the Xbox console, to access the Office 365 productivity suite , Outlook email, etc. Not to mention other additional platforms and services from the software giant such as OneDrive or Skype.
It is for all this that before carrying out the steps that we will talk about below, we must take into account something very important. And it is that once that account we are talking about is eliminated, we will no longer be able to access the services mentioned above from the software giant .
But of course, it can also be the case that we want not to access all this again for whatever reason, or that we are simply going to create another account. At the same time, a recommendation that we can give you from here is that before all this, you make a copy of your own data saved on these platforms. By this we mean what is stored in the OneDrive personal cloud space , Skype contacts , Office documents, etc.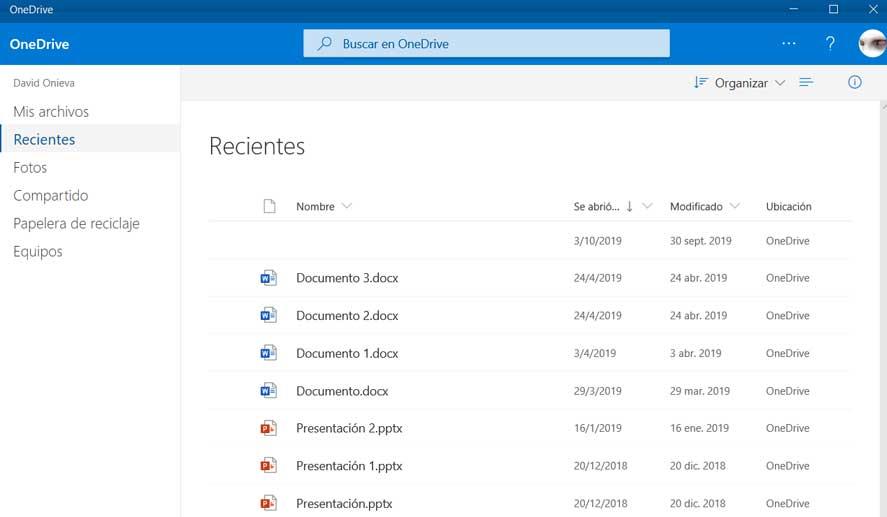 On the other hand, it may be the case that we have saved and available some money in our own account. That is why in order not to lose it definitively, we spend it first, for example on software from the official store that we can use later in Windows 10. At the same time, another of the previous steps would be to cancel the subscriptions and pending payments to the services and platforms of the same firm.
Delete a Microsoft account forever
Well, once we have taken the appropriate measures prior to closing the account as such, let's see how we can achieve this objective that we are commenting on. How could it be otherwise, the first of all will be to access the personal account of the Redmond for this task. This is something that we achieve from our favorite Internet browser, specifically through this link.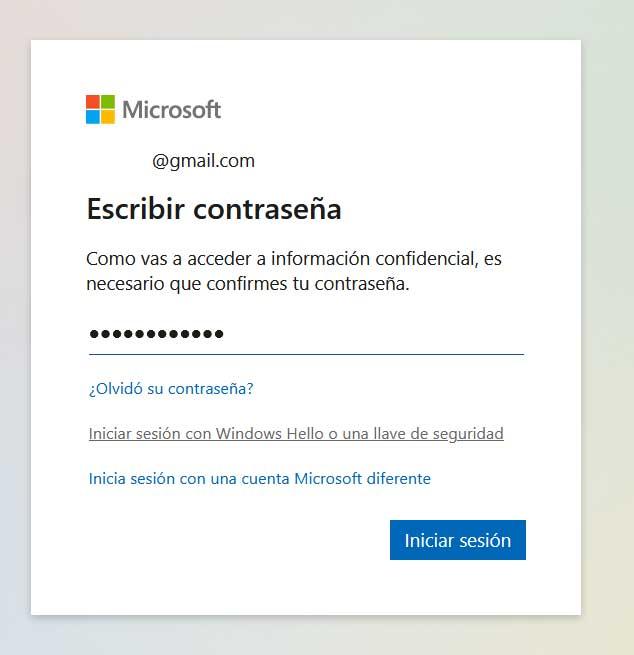 Then we will have to enter the corresponding access data, that is, the email and the password, which leads us to a new window.
Notices prior to account closure
In it we can see some of the recommendations that the firm gives us before the closing, as we showed you previously. Of course, at this point you have to know that the account as such is not permanently deleted from this precise moment. The company gives us a period of 60 days before its final elimination. Thus, in the event that we change our mind, we can always reactivate it.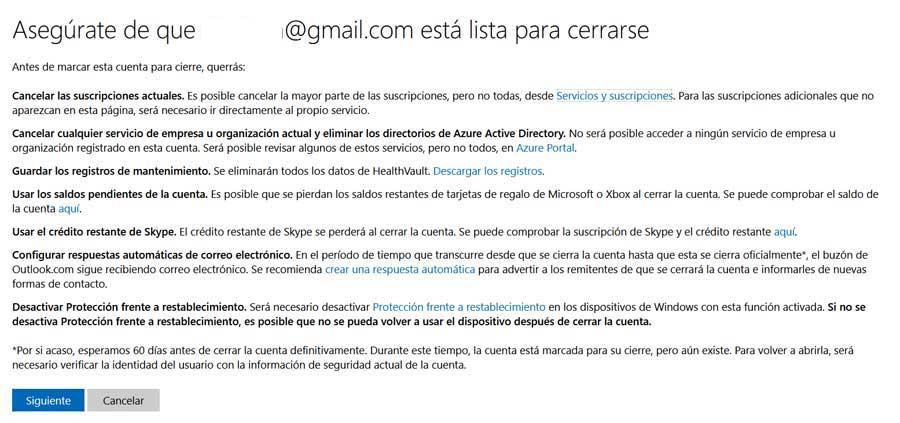 At the same time we must bear in mind that during that period of time, the Outlook email account continues to receive messages. Well, once we take this into account, we can click on the Next button.
In the next window we will find a series of check boxes that we will have to mark one by one. At the same time, at the bottom of the window, we find a section where we have to select a reason for which we closed the account. Finally, we just have to mark the account for closure.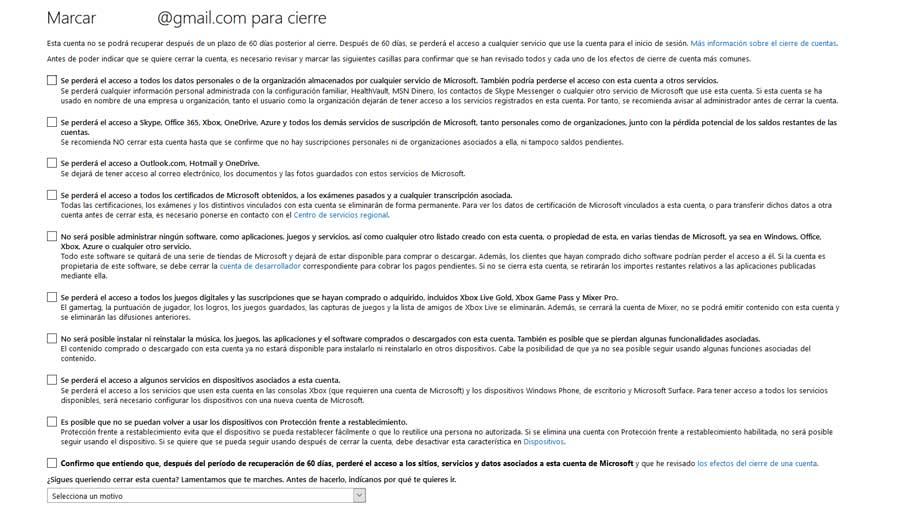 As we can see, the firm based in Redmond wants to make us very clear what it means to close the account, in fact it does not seem to simplify the process, as we have seen. With everything and with this, as we mentioned before, we will always have a period of 60 days in case we regret it. In addition, this can come in handy to recover a file from the account, or a specific contact or data.