Windows
Forgot your windows password? We help you to recover it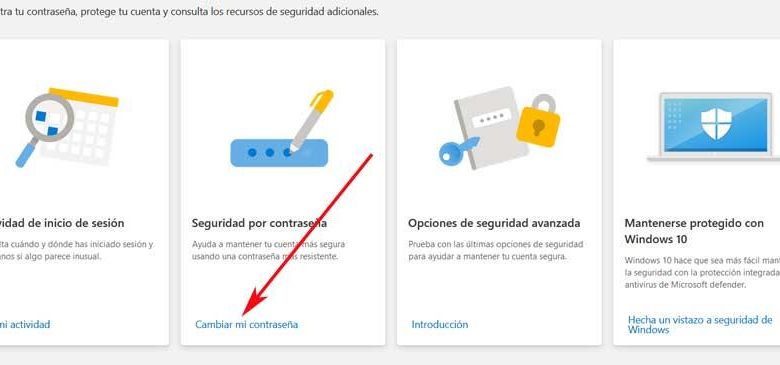 In the vast majority of cases we protect access to our Windows-based PC with a password, PIN or some other method offered by the system. In fact, in most cases we opted for using the most traditional method, although probably the most reliable, a password.
As most of you probably already know first-hand, these are used so that no one else can access Windows and everything it houses. Thus, if we are not near the PC and someone else tries to access it, it will be difficult. But of course, sometimes this method of protection can also translate into a problem. We tell you this because it may be the case that we forget that password.
Therefore, in the event that we have forgotten the Windows 10 administrator password, we will not be able to access the computer. Sure, as a security measure, Redmond does not make it easy for us to restore it, but we have some options. Therefore, below we are going to talk about some of them that may be very helpful in this regard. That is, when resetting the Windows password for the administrator account and if it is from Microsoft.
Reset the password from Microsoft's own system
On the one hand, what we can try is to log in with another login method. And it is that Windows offers us several of these, so perhaps we can still log in with a PIN, an image password, etc. Once this is done, we can reset the password as such from a command prompt window with administrator permissions. We do this by using the CMD command in the search box and then running this as an administrator.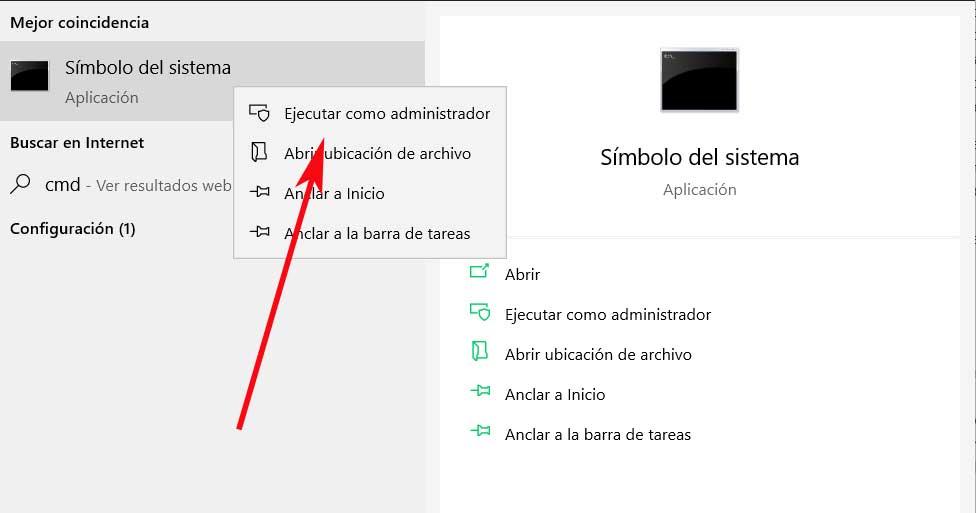 Therefore, in order to reset the forgotten password, we make use of the net command NEW ACCOUNT_NAME_PASSWORD. Here we replace the corresponding fields to specify the name of the account and the password that we want to use now.
At the same time we always have the possibility to use a password reset disk in Windows. In fact, this is the method that Microsoft itself recommends to reset a lost password. The disadvantage that this method presents us is that first we must create and save this reset disk before it is lost or we forget it.To do this, simply click on the link I forgot my password when logging in or I forgot my PIN, and follow the wizard that will appear. And it is that this method is valid both for the password, as if we use an access PIN.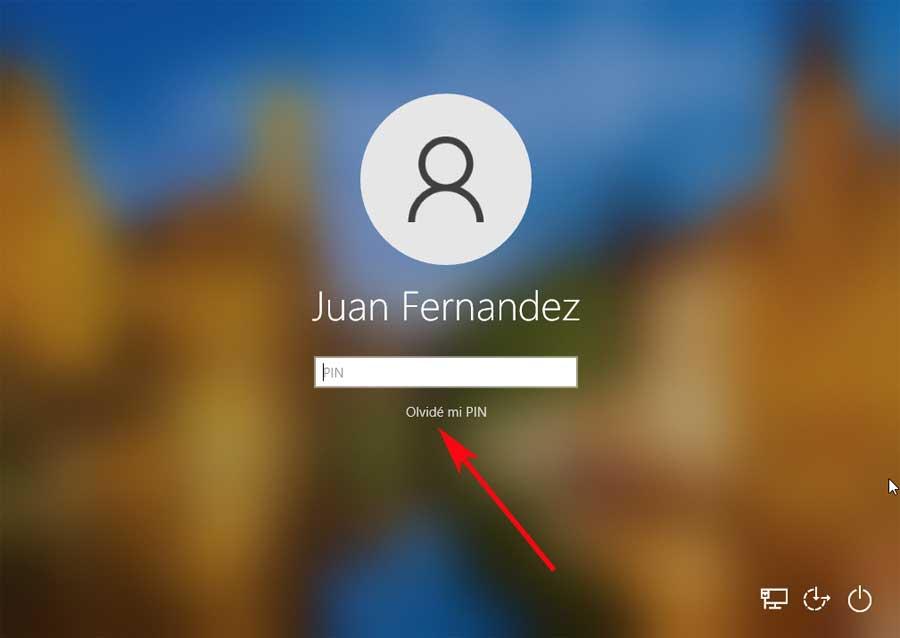 But that's not all, but also reset the password of the Microsoft account from the official website of the firm. And it is that since the past Windows 8 many users use a Microsoft account to log in to Windows. therefore in the event that we have forgotten it, we can use another computer to visit the Windows Live password reset page. We achieve this through the official Microsoft website , which allows us to reset the password from the Internet.
But of course, to be able to access all this we will need to have access to the alternative email account. We also use the phone number that we previously configured when registering the Microsoft account. And is that if you no longer have access to them Microsoft will not be able to verify our identity.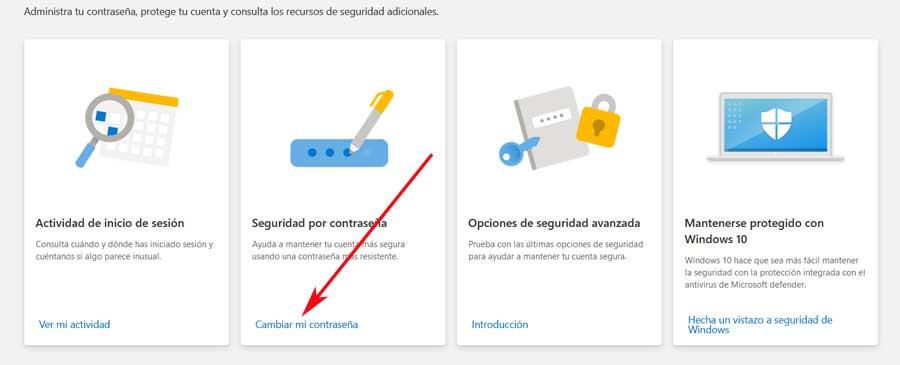 But if none of this works, another option we have is to restore Windows 10 to an earlier point. For this we can make use of a restore point that includes an old password that we do remember. We achieve this by starting Windows in safe mode and with the option to use a restore point.
Reset Windows password with external programs
These are the most effective ways to reset a password that we have forgotten from a Microsoft account to access Windows, from the system itself. But that's not all we can achieve from here. And it is that in the same way we can use third-party solutions that will help us in this regard.
MSDaRT, Windows local account recovery
Here we find a solution for this that we comment on Microsoft itself called MSDaRT or Microsoft Diagnostics and Recovery Toolset. It is actually a set of tools from the Redmond firm that helps us recover computers that have become unusable. Therefore, it allows you to start the Windows computer with the suite's own recovery CD and starts the integrated tool to reset the password.
Of course, it works with local Windows 10 accounts, it is an application for advanced users, and it is paid. In addition, it is only available to associated clients of the company and MSDN subscribers. This is something you can take a look at from this link.
PCUnlocker, unlock Windows passwords in a few steps
On the other hand we find the program called PCUnlocker. This program allows us to unlock a Windows computer locked by a forgotten password. To do this, it uses a boot image that can be stored on a CD or on a USB memory. After booting it from the Live CD or the PCUnlocker LiveUSB, we find all the local accounts that we have in the system.
At this point, what we have to do next is select one of those local accounts and click on the Reset Password button . The program then checks the status of the selected account and gets to work. Once we have reset the password and can re-enter Windows, it is best that we establish a new one. To finish we will tell you that we can download this program from here.