Windows
Fix Windows Update error 0x80080008 when Installing Updates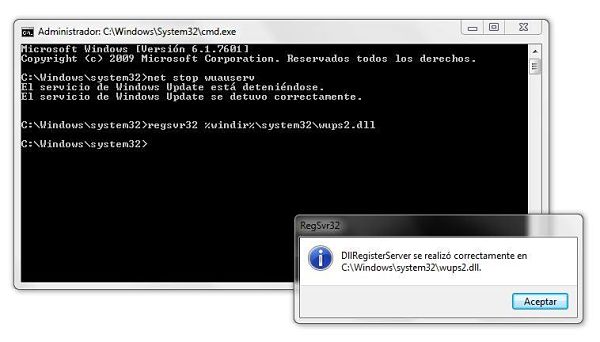 This error mostly happens when trying to install updates in Windows 7, Windows 8.1 and now in Windows 10, so it is worth proposing the solution for these cases.
If there is some kind of corruption in the Windows Update files , then you may be getting the error message 0x80080008 when trying to install Windows updates. In this post I will show you how you can fix this Microsoft Update error.
How to fix error 0x80080008
If you receive the error code 0x80080008 when installing updates through Windows Update, this usually occurs because the Wups2.dll file is incorrectly installed or not registered. To correct the problem you must make sure you have the latest version of the Windows Update agent installed, so you can download it for your version of the operating system from Microsoft.
[ Related: Fix error 0x80080008 when updating applications in Windows 8 / 8.1]
You can try to solve the problem by first using the Windows Update Troubleshooter for a systematic solution.
If this does not solve the problem, then you should try to reregister the files. To do this you must run the Command Prompt with administrator privileges, and type the following commands pressing Enter after each of them.
This command will stop the Windows Update service:
net stop wuauserv
Write the following to redo the registration of the file in question:
regsvr32% windir% \ system32 \ wups2.dll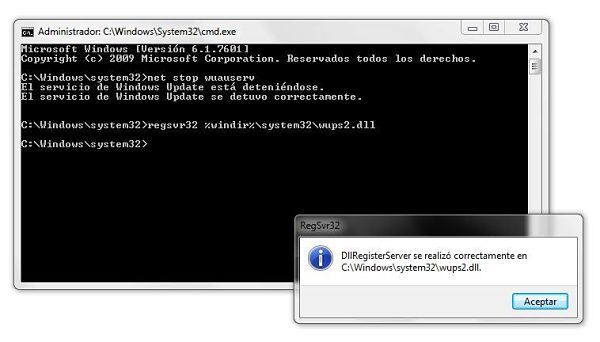 Finally, with this you will restart the service that you had stopped:
net start wuauserv
That's it. We hope that with this you can solve this error code. Let us know your experience in the comments.
P.S. If you've had trouble running Privileged Command Prompt, you can do the following:
Method 1
Press the Windows key on your keyboard to open the Start menu (or click Start)
Type cmd in the search bar
When Command Prompt Selected appears, simultaneously press the CTRL + SHIFT + Enter keys ; Or you can right click on Command Prompt and choose Run as administrator option .
Method 2
Go to the Start menu
Go to All Programs> Accessories or All Applications> Windows Accessories, etc.
Right click on Command Prompt and click on the Run as administrator option.
Now you can execute the commands indicated above.