Windows
Fix WiFi connectivity problem in Windows 10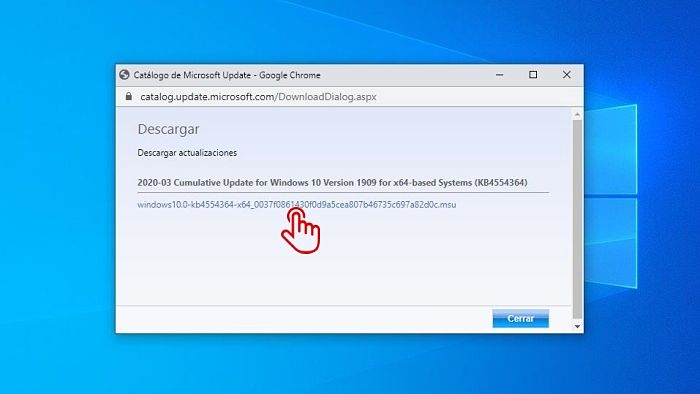 If you came here because you've been having trouble connecting to the internet on your computer lately, you're not alone. Many users have had this problem. Next we will try to help you solve this WiFi connectivity problem in Windows 10.
A recent Windows 10 update has brought connectivity problems, although not all users who updated have been affected. Fortunately, Microsoft recognized the problem and has now released a solution. But unlike the update that caused the error, this solution will not be rolled out automatically.
If you are one of those affected you will have to install the fix manually. This is not complicated, but you need to know where to go to get the fix and how to install it. Let's look at these topics below.
Fix WiFi connectivity problem
Let's first start by clearly stating that this is an optional update and you should only install it if you have connectivity issues.
The solution can be downloaded from Microsoft's update catalog, which you can access from here. You will be able to see each update that Microsoft implements in each of the versions of Windows 10.
To download the correct update you must know its name. According to Microsoft, the update for each supported build of Windows 10 is as follows:
Windows 10 Version 1909 (KB4554364)
Windows 10 Version 1903 (KB4554364)
Windows 10 Version 1809 (KB4554354)
Windows 10 Version 1803 (KB4554349)
Windows 10 Version 1709 (KB4554342)
If you do not know what version and compilation of Windows you have installed, you can consult how to obtain that information here.
In other words, if you are running Windows 10 1909, you must install the update "KB4554364". These updates to fix the connectivity error were all released on March 30, 2020. This provides you with two criteria to filter your search for the update you need to install.
Look for the update by name and verify its release date, which should be March 30, 2020. Select the one that corresponds to the architecture of your system, whether it is 32-bit or 64-bit, and download the file.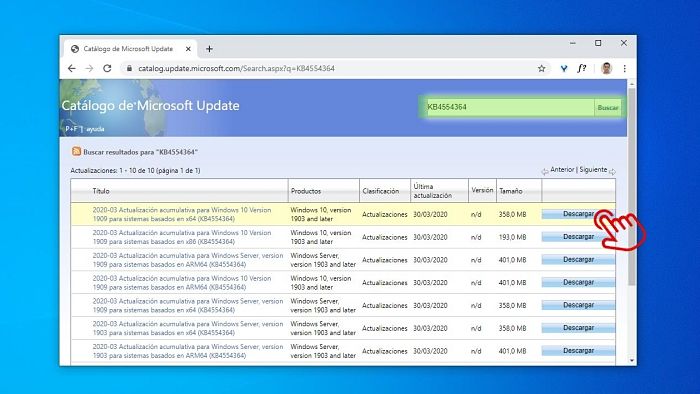 Even if the "Products" column shows other or earlier versions of Windows 10, you don't need to worry. What really matters is the " Title " column .
The file will download as an MSU file, run it and install the update.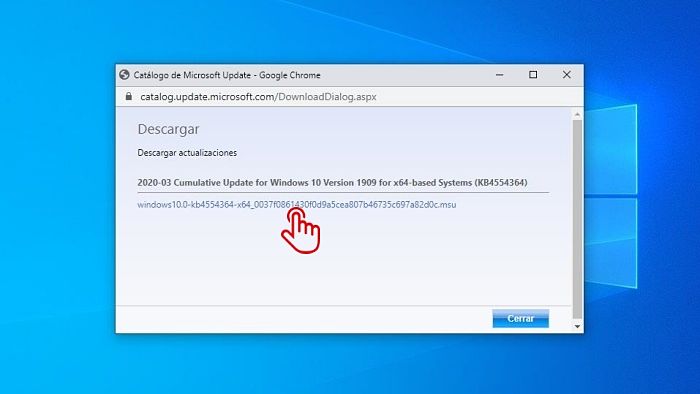 Conclution
The connectivity issue fixed by this update can present itself in different ways for each user. Some will simply see the no connectivity icon in the systray, but will be able to browse the internet and use it normally. Other users will find that they cannot connect to the Internet at all or some specific applications will not have connectivity. This error can affect users with Windows 10 Home, Pro, and Windows Server.
If you are one of the users who have been affected by this error, I hope that the information presented here has helped you to solve it. Don't forget to leave your comments below.