Windows
Fix problems in windows 10 storage control feature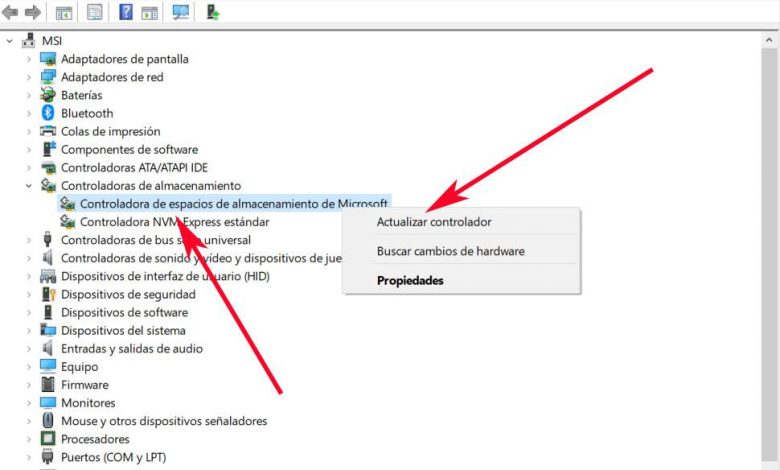 For all those who do not know it, the most recent versions of Windows 10 have an interesting function to control the storage of our disk drives. This will help us to determine which folders or contents are taking up more space and thus "clean up".
In addition, we will be able to see all this in a somewhat visual and simple way, which will help us to manage the disk units. To begin with, we will tell you that this is a functionality that you are going to find in the Configuration application of Windows 10. Therefore, to access it we can use the "Win + I" key combination, and then click on the "System" section.
In the left part of the new window we will see several available options, so in this case we opted for "Storage". This is where we can already see first-hand how the storage space of the equipment is used. Say that this is valid both for the main unit of the PC, and for the external units that we connect later via USB.
However, sometimes and suddenly, when accessing this function, we can find a message that says that it does not find any folder to show us. Obviously that is a mistake, otherwise the hard drive would be damaged and Windows 10 would not work. Therefore we are going to tell you some simple steps to follow to solve this problem with storage in Windows 10.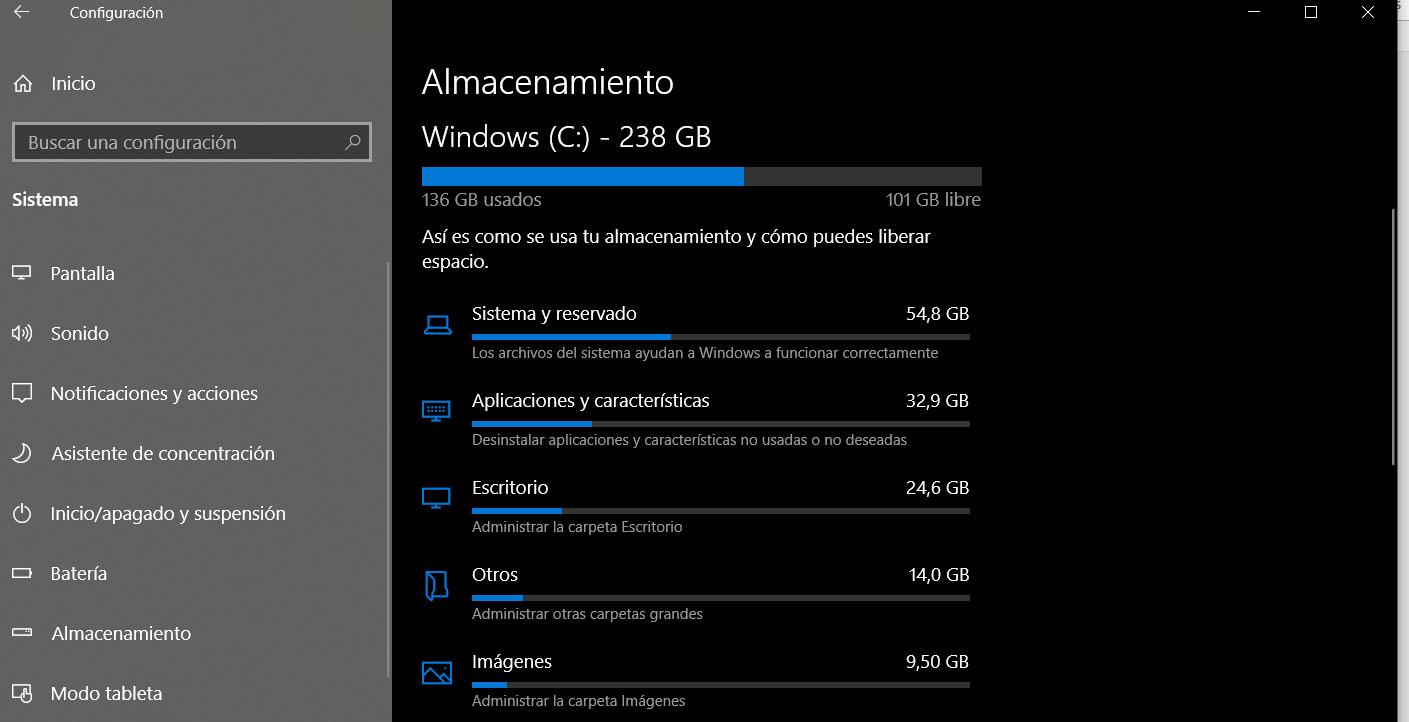 How to fix Windows 10 storage control crash
Thus, as is usual in these cases, first the first thing we can do is restart the Settings application to access it again. In fact, we can do the same with Windows 10 itself so that it is completely restored. After that, if the situation remains the same, we can also try to update the drivers of the disk in which we find the failure.
This is something that we can carry out from the Windows 10 Device Manager, terms that you can write in the Start menu dialog box. Once here we look for the section corresponding to storage controllers to click on the option with the right mouse button and select "Update driver".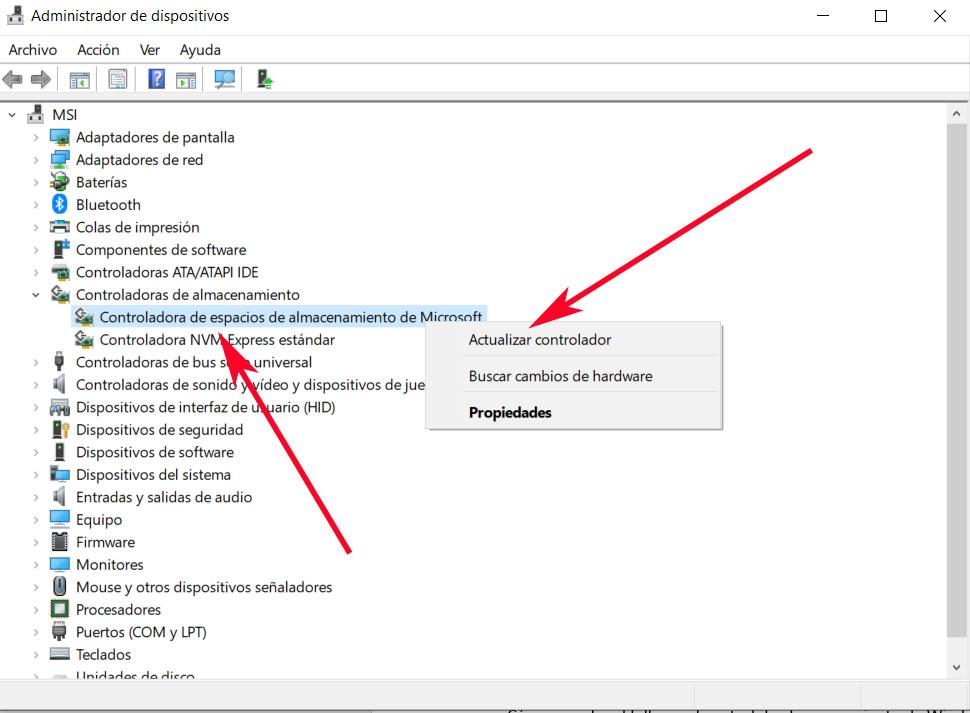 If we see that the situation continues as it was, another of the possible causes of the problem is given by the external USB drives that we have connected to the computer. And is that due to the support that the function has with these units added, sometimes they can cause some kind of internal conflict in the system. Therefore, at this point, the best we can do is disconnect all external, and restart the computer.
After this, we will only have to reload the aforementioned functionality, which should respond without any problem.