Windows
Download these spectacular game themes and background for windows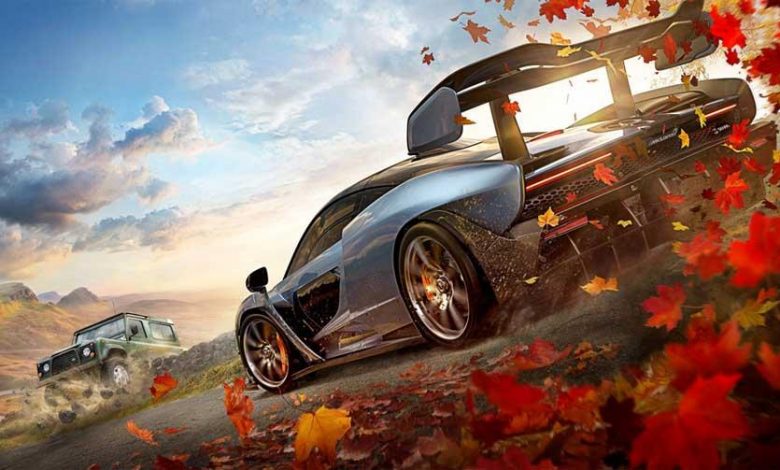 Most of us like to work with Windows within as personalized an environment or user interface as possible. For this we can use a multitude of functions that Microsoft itself offers us in order to customize and adapt the operating system. For this we can use elements such as Windows themes and backgrounds focused on games that we will talk about below.
Here we find characteristics of this type both related to functionality and the appearance of the system. With this, what we want to tell you is that we can make use of certain changes that adapt the behavior of Windows to what we need, on the one hand. On the other, we find that we have certain functions that also allow us to adapt the appearance of the user interface.
In fact, in these same lines we want to focus precisely on this second section, the aspect customization of the Redmond system. At this point, we will tell you that two of the most used elements in this regard are the Windows themes and backgrounds that we can use. This is a very effective as well as simple way to be able to work with a customized operating system and with a more original appearance. In order to achieve this that we tell you, we can establish, for example, a desktop background in the form of our own image that welcomes us at all times.
And it is that the desktop we are talking about is one of the most used elements of Windows, hence many decorate it with a photo of their partner, family, pet or whatever makes us smile. We can also opt for the use of a theme, which in reality is nothing more than a set of funds that change on their own.
How to change the theme or background of Windows 10
To all this that we comment, to say that the change of the themes and backgrounds of Windows that we comment to customize the system, is very simple. We can do it from the Configuration application itself, which we access through the Win + I key combination. Once in the new window that appears, we go to the Personalization section . Here we are going to find, in the left section of the window, with several categories. All of them correspond to various changes that we can carry out at the level of software customization.
For example, to establish a new background, just go to Background and clicking on the Browse button, choose the image we want. This will be fixed from that moment on the Windows desktop until we change it again, that simple.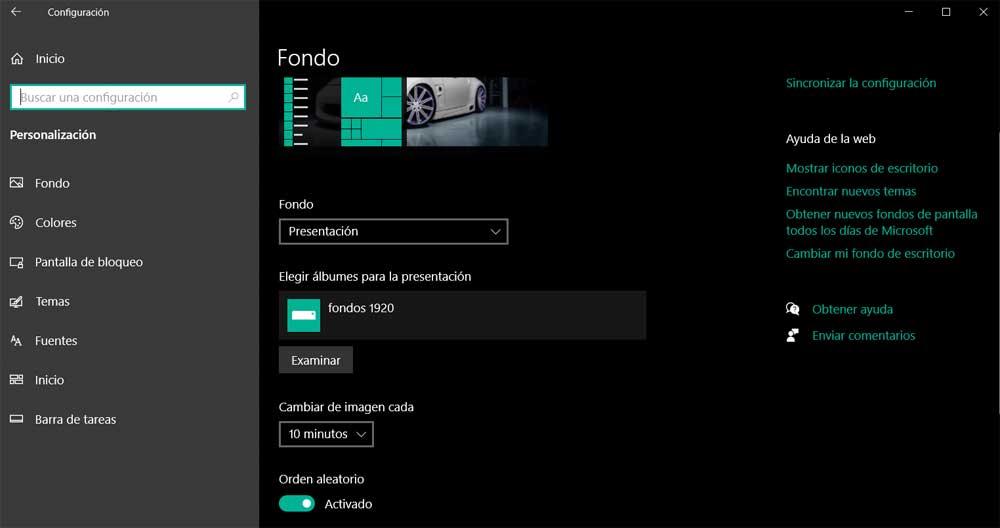 On the other hand, in the event that what we want is to establish a theme composed of several funds, we do not place in the Themes section . Here at first we find, both those that already come by default with Windows, and those that we install later. Therefore, to change the one that is working at that moment, we only have to click on the preview of the selected theme.
In addition, in these previews that we comment on, the number of the background that make up the theme as such is also indicated.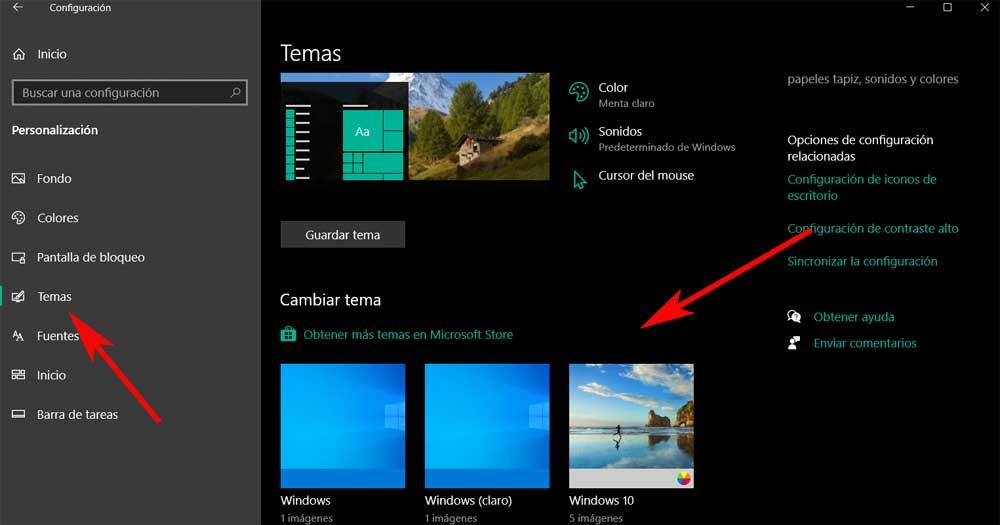 Once we know how to do this, we are going to show you a selection with the best Windows themes and backgrounds focused on games. And it is that the most gamers will surely appreciate being able to decorate their PC with images of their favorite titles. This is something we are going to help you with thanks to these Windows game themes and backgrounds.
Themes to use in Windows from our favorite games
Gears 5
First of all, we find a theme from the Windows 10 store itself with images of the popular Gears 5. Here you will find a total of 7 photos in 4K quality that can be easily part of your desktop.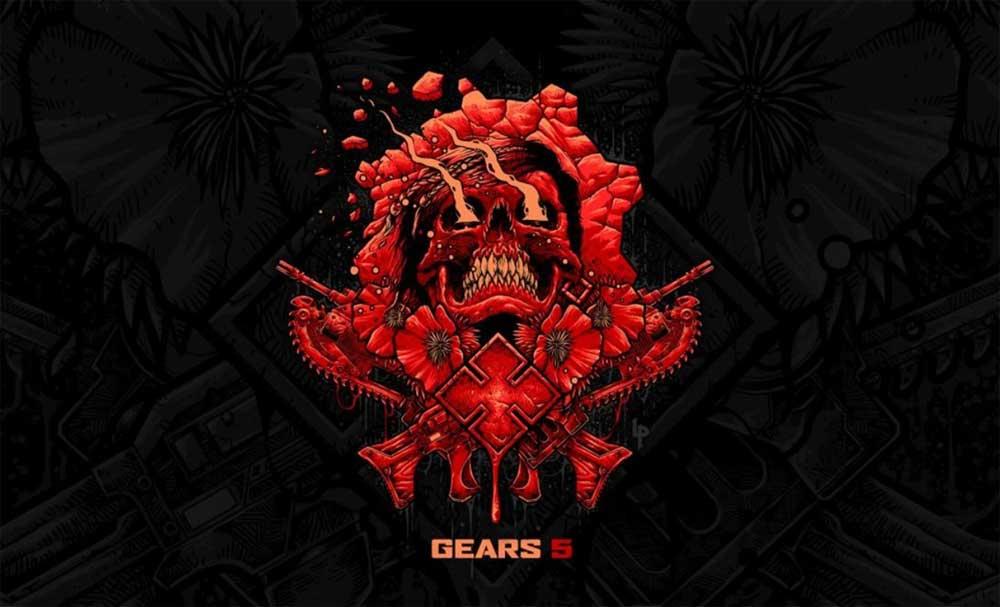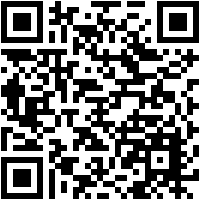 Developer: Microsoft Corporation
Half-Life: Alyx
On the other hand we will talk about another topic, in this case the title Half-Life: Alyx that offers us up to 16 high definition images that will delight lovers of this mythical game. You can download the theme from this link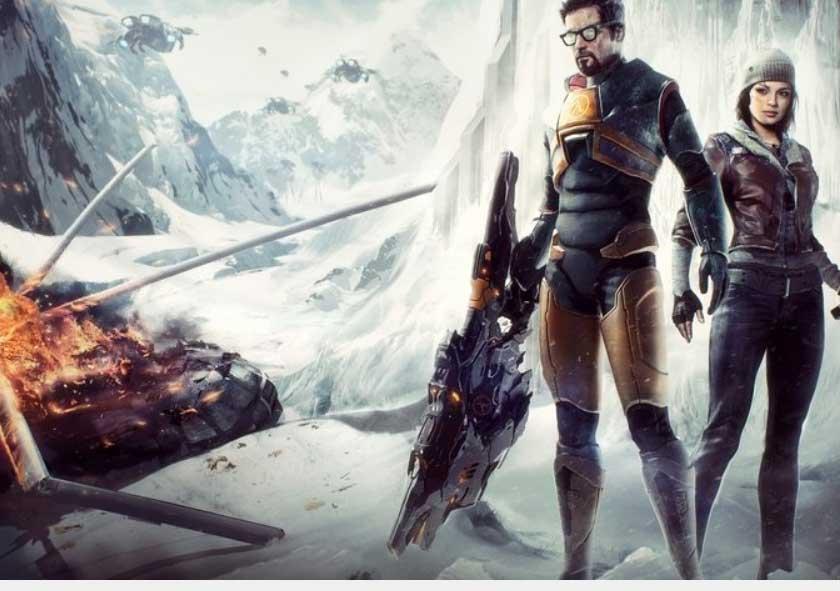 Fallout 76
And speaking of mythical titles, who does not know the Fallout saga by now . Well, for those who love it, from this link we also propose an attractive theme for Windows. This has a total of 14 HD photos related to this specific game.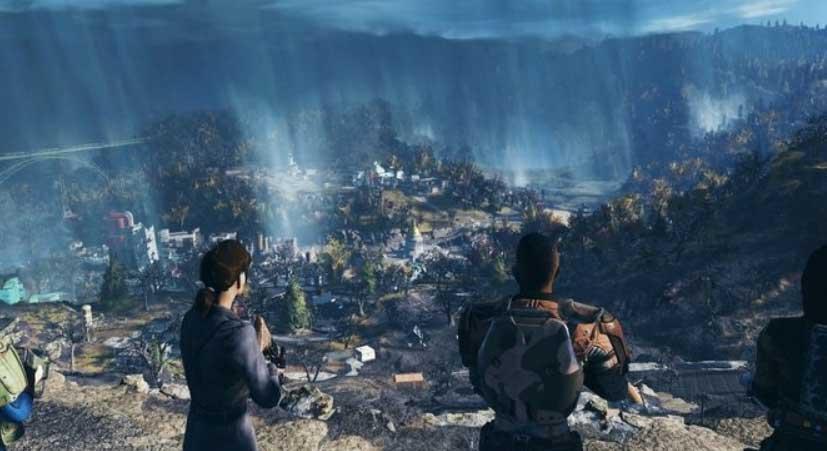 Gran Turismo Sport
And here you could not miss a game focused on cars and racing, and what better than this Gran Turismo Sport theme that you can download from here. It is made up of 16 HD images that will give a different touch to our Windows PC.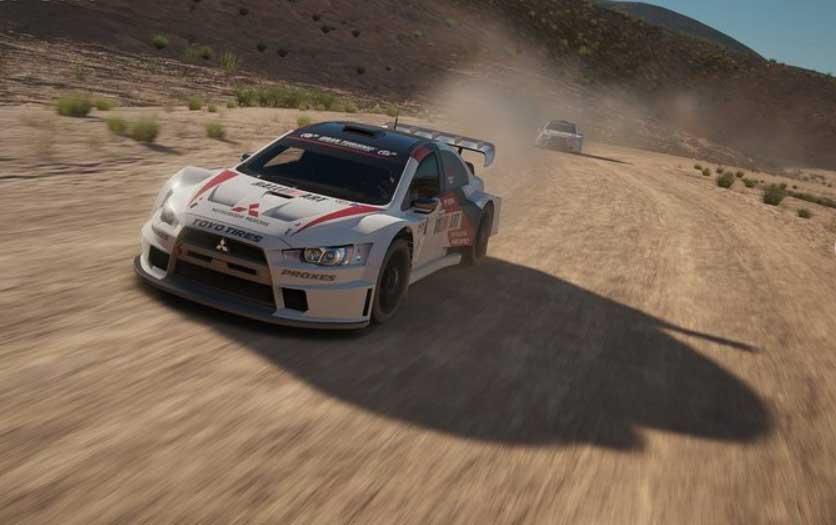 Resident Evil 3
Another theme that is not usually lacking in current games, the terror that makes our hair stand on end during the game. Well, for that, here we have the Windows theme that refers to another mythical title Resident Evil. This is an element that we can download from here and that has 12 HD images for the desktop.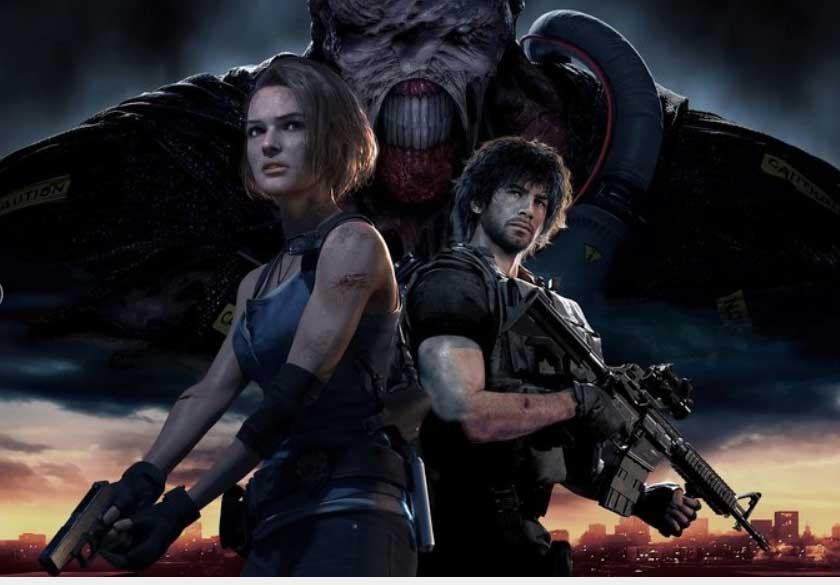 Sea of ​​Thieves
This is another of those games that is currently succeeding all over the world, both on the PC platform and on consoles. This is a theme that you can download from here to bring the world of pirate looting to your computer.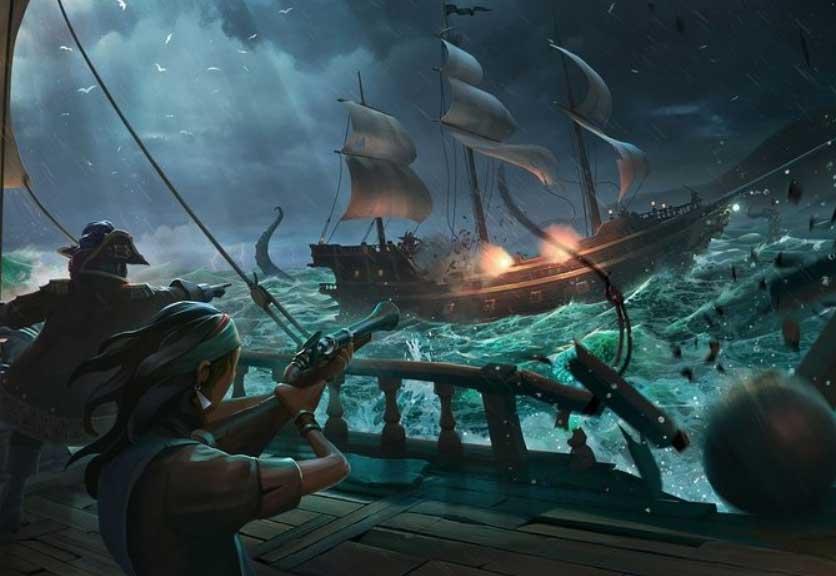 Civilization VI
Strategy games, despite the years that they have been with us, do not stop enchanting lovers of this modality. And one of the top representatives here we find precisely with Civilization VI, a topic that you can certainly download from this link.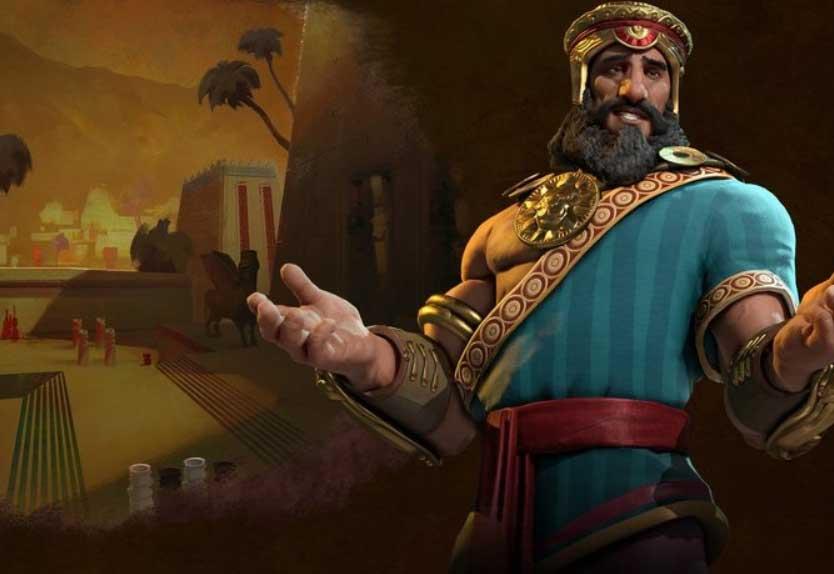 Need for Speed ​​Heat
Here again we find another attractive theme focused on car games, in this case Need for Speed ​​Heat. We can download the Windows theme of the game from here and thus enjoy its 21 HD images.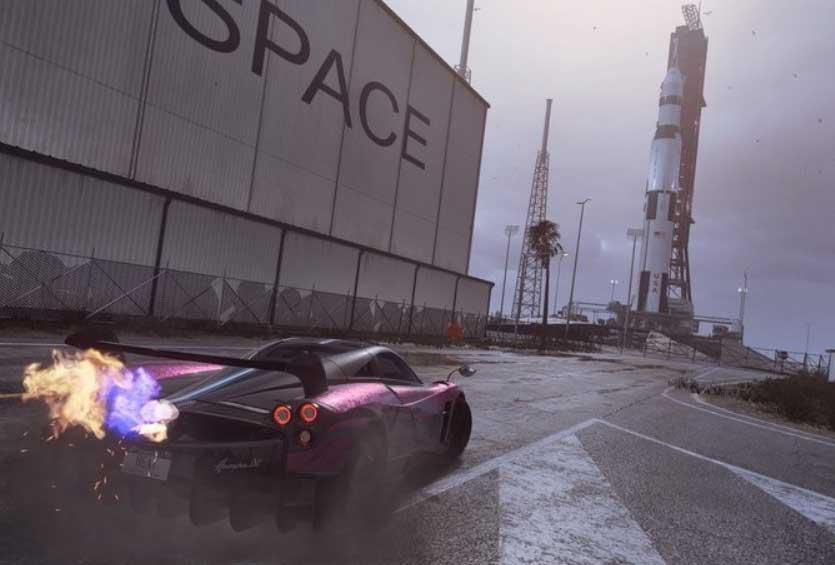 Ori and the Blind Forest
What to say about platform games, with Ori and the Blind Forest among the most prominent at the moment. That is why if you want to install a Windows theme of this title, download it from this link.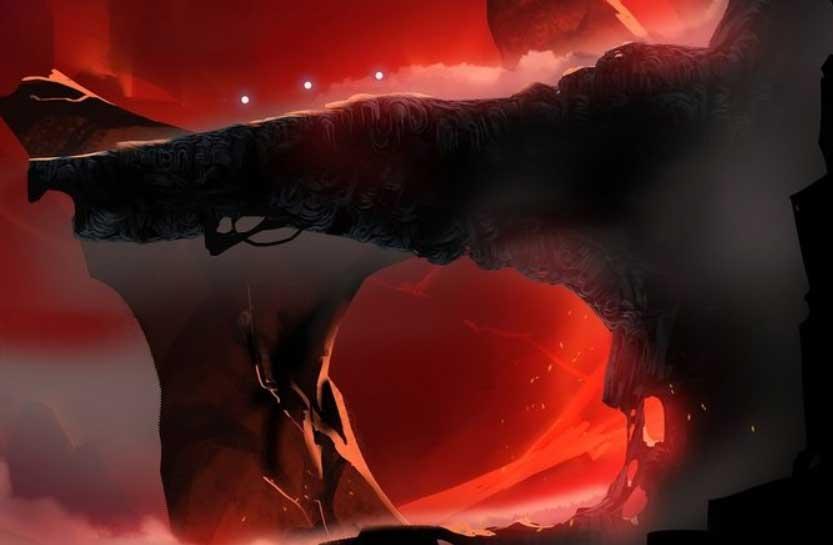 Wallpapers to decorate the desktop with your favorite games
Halo
And changing the third, now we will talk about some Windows backgrounds or still images for the desktop, also focused on games. Let's start with one of the most popular titles, Halo. This is a fund that you can download if you wish from this same link.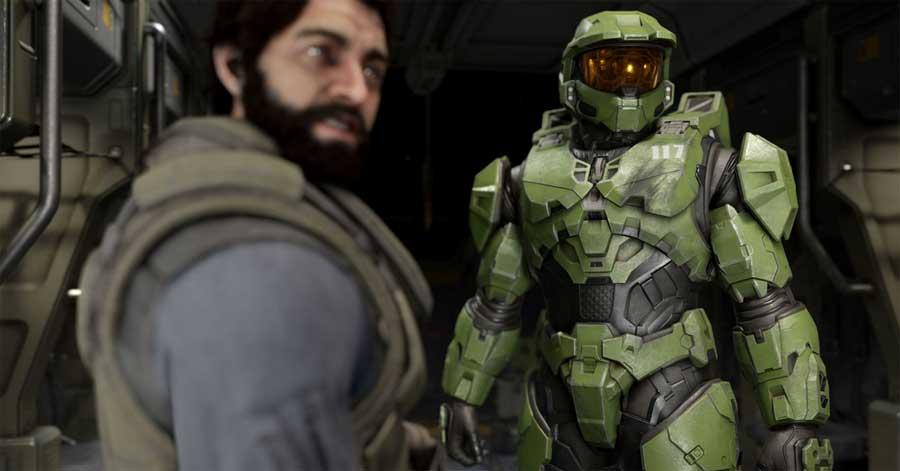 AC Valhala
One of the most successful titles lately is Assassin's Creed Valhalla, so we give you the opportunity to download this spectacular Windows background. For this you only have to access this link.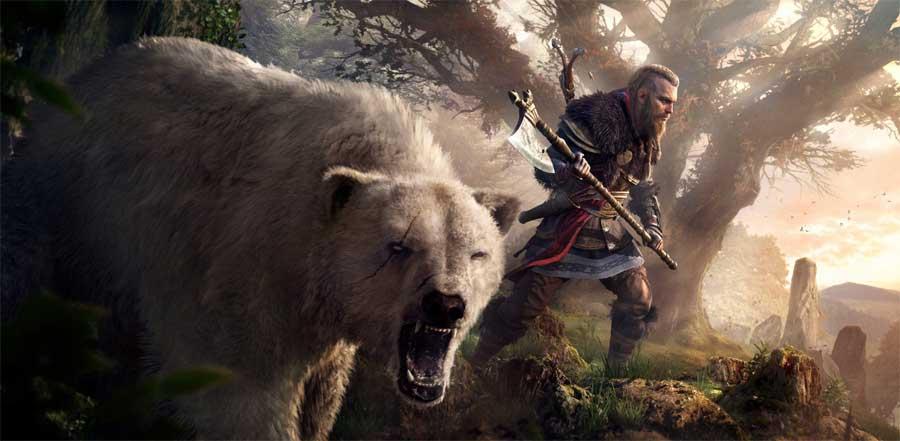 Watch Dogs Legion
This is another of those games that is currently on the lips of many, so its followers do not stop growing. That is why if you want to give your Windows a more Watch Dogs Legion look, we recommend you access this link to download the background.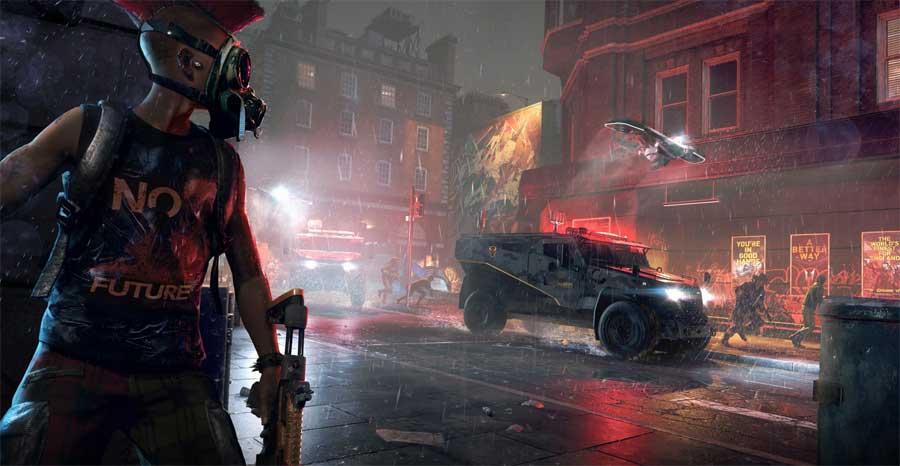 Valheim
Valheim is another one of those games that at the moment does not stop gaining followers, a title set in the Viking age in which we have to survive no matter what. Well, if you want to decorate Windows with it, we recommend downloading the background from here.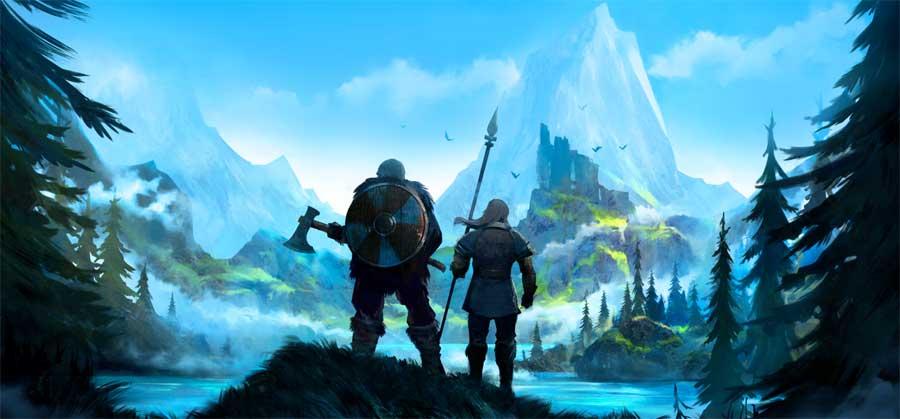 The witcher
If you are one of the lovers of magic and medieval fighting, surely they have given some of the games in this saga a chance. At the same time, if you have loved them, like so many, this is a fund that you will like. You can download it from this link.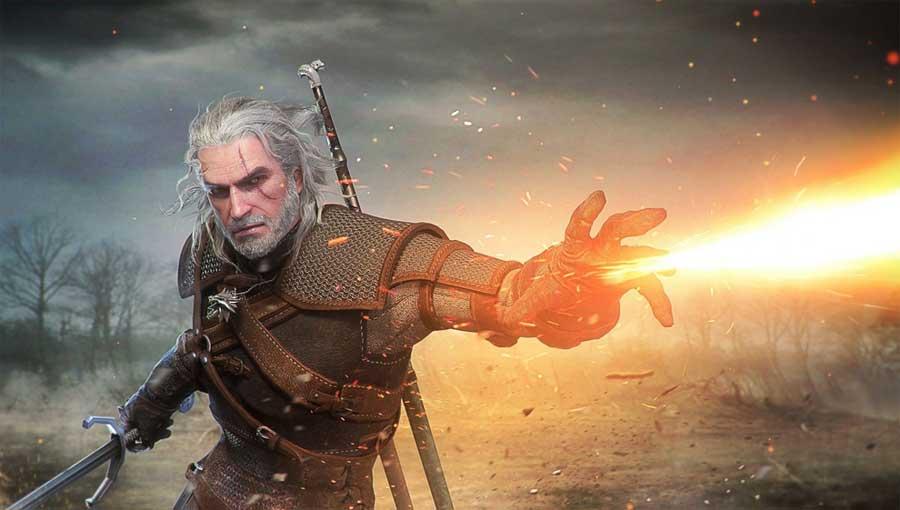 Rocket league
In case you are a soccer and car lover , what better alternative than this Rocket League wallpaper. This is a title that does not stop growing and gaining followers and whose background for Windows can be downloaded from here.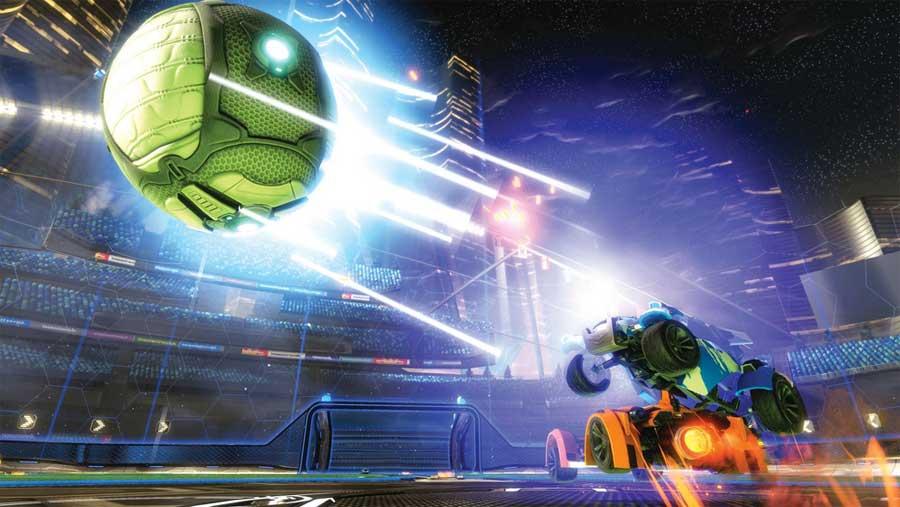 Forza Horizon 4
What to say about one of the most popular and successful car titles in the world, Forza Horizon 4. Thus, game lovers can also have their custom background to decorate Windows, something they will get from here.