Windows
Do not lose a single windows 10 font by backing up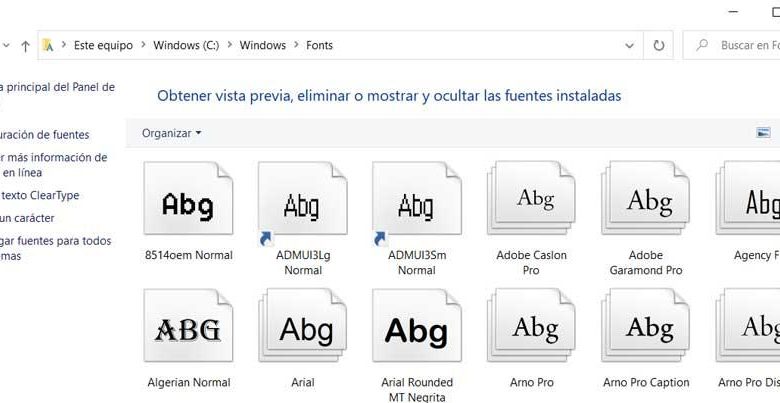 The applications that we install on our computers with Windows 10, are increasingly complex, as well as complete. These make use of all kinds of internal functions and offer us the most varied modes of use to be as versatile as possible.
Here we also deal, in current times, with all kinds of multimedia elements such as videos, graphics, photos, audio, animations, etc. But we cannot forget something that on many occasions goes unnoticed, specifically we refer to the sources that we constantly encounter. In fact, and to make it easier to work with them, Windows 10 itself comes with a fairly decent number of them, right out of the box.
In this way, from the beginning, we already find some of the most common such as Arial, Times New Roman or Calibri, without the need to install anything on the PC. Of course we will always have the possibility of installing others on our own
Export a single font from Windows 10
Due to this large number of sources that we can find already implemented in the Redmond system, it may be the case that we need to export one of them in particular. The truth is that to achieve this goal, all we will need is to know where the file is saved as such and what it is called.
And we cannot forget that the fonts we use here are just one more file with its corresponding format. Therefore, to export a font, we first need to know the name of the font. If we don't know what the font is called, we can identify it by opening the text document in WordPad. When viewed on the screen, the program itself will indicate the name of the source that we have marked or the word where we are located at that moment.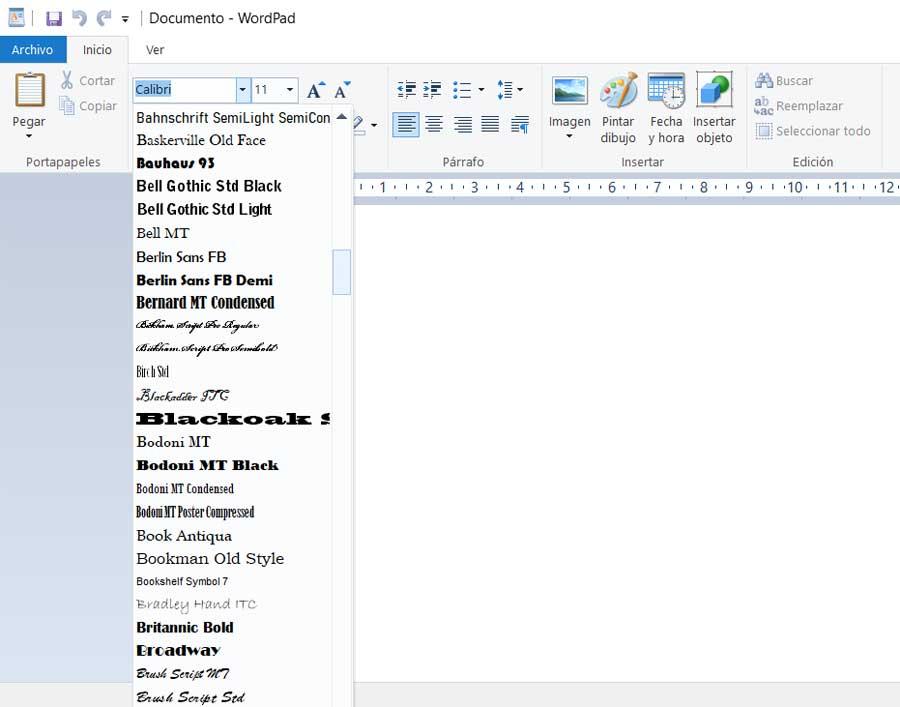 Well, once we know the name of the element of this type that we are interested in exporting, we open a File Explorer window and go to the path C: \ Windows \ Fonts.
Therefore, in that disk path, we will already have the possibility of searching among the source files to locate the one that interests us in each case. Once we have found it, we copy it, and we can now export it to the system, computer or application where we need it. It is evident that at the same time we will have the possibility of sending it by email, or saving it on a USB memory as a backup.
How to export all fonts in one go
But of course, there may also be the possibility, especially among certain professionals, that we need to export or make a backup of all the stored sources. Keep in mind that when importing fonts to Windows 10, they are also saved in the C: \ Windows \ Fonts folder. Therefore, they join the natives of the system, thus forming a group that is sometimes very complete and numerous.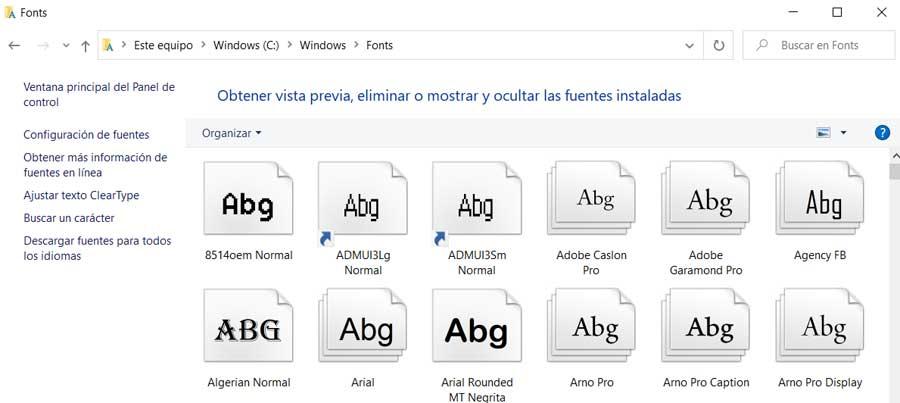 Therefore, in the event that you need to export or save all sources that have accumulated in Windows 10, along with the ones that it already brings, we open a File Explorer window again. Here we go to the aforementioned route and in this case, instead of accessing it, we copy it completely. In this way we can take it where we want or save it for later use in the future.