Windows
Different editions of windows 10: home vs pro vs enterprise vs education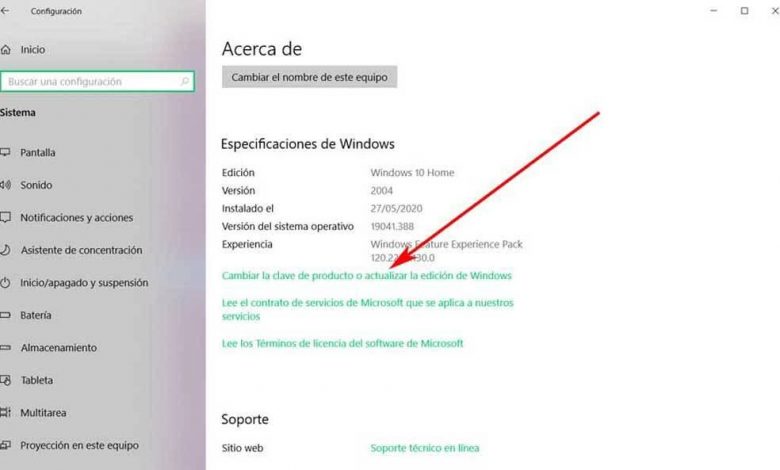 With the advent of Windows Vista and Windows 7, Microsoft released a wide variety of Windows editions. Each user could choose the one that best suited their needs according to the use they were going to make of it. In the end, users do not need 10 different editions of Windows, and therefore, with the launch of Windows 10 Microsoft has reduced the number of these to 4: one for home users, Home, another for advanced users, Professional, one for companies, Enterprise, and another for schools, Education.
The edition of Windows that we must install must always be the one that corresponds to the license we have, since otherwise we will have problems activating Windows. However, if we have doubts we should always start by installing the Home edition, since Microsoft allows us to easily upgrade from Windows 10 Home to Pro without formatting or losing data.
Windows 10
home
Pro
Enterprise
Education
Type of license
OEM
Retail
OEM
Retail
Volume
Volume
Volume
Edition N?
Yes
Yes
Yes
Yes
Maximum RAM
128 GB in 64 bits
2 TB 64-bit
2 TB 64-bit
2 TB 64-bit
Telemetry
Basic
Basic
Safe
Safe
Cortana
Yes
Yes
Yes, except LTSB
Yes
Hardware encryption
Yes
Yes
Yes
Yes
Edge
Yes
Yes
Yes, except LTSB
Yes
Multiple languages
Yes
Yes
Yes
Yes
Mobile support
Yes
Yes
Yes
Yes
Virtual desks
Yes
Yes
Yes
Yes
Windows Hello
Yes
Yes
Yes
Yes
Windows Spotlight
Yes
Yes
Yes
Yes
Remote Desktop
Customer only
Yes
Yes
Yes
Remote apps
Customer only
Yes
Yes
Yes
Windows Subsystem for Linux
Yes
Yes
Yes
Yes
Hyper-V
Not
Yes
Yes
Yes
BitLocker
Not
Yes
Yes
Yes
Deferred updates
Not
Yes
Yes
Yes
Possibility of joining a domain
Not
Yes
Yes
Yes
Business data protection
Not
Yes
Yes
Yes
Windows Update for Business
Not
Yes
Yes
Yes
AppLocker
Not
Not
Yes
Yes
Credential guard
Not
Not
Yes
Yes
Windows to Go
Not
Not
Yes
Yes
LTSB Edition
Not
Not
Yes
Not
Possibility to upgrade to Pro
Yes
Not
Not
Yes
Ability to upgrade to Enterprise
Not
Yes
Not
Not
Ability to upgrade to Education
Yes
Not
Not
Not
If we are going to buy a Windows license or a new computer, what we must be clear about is what each edition gives us.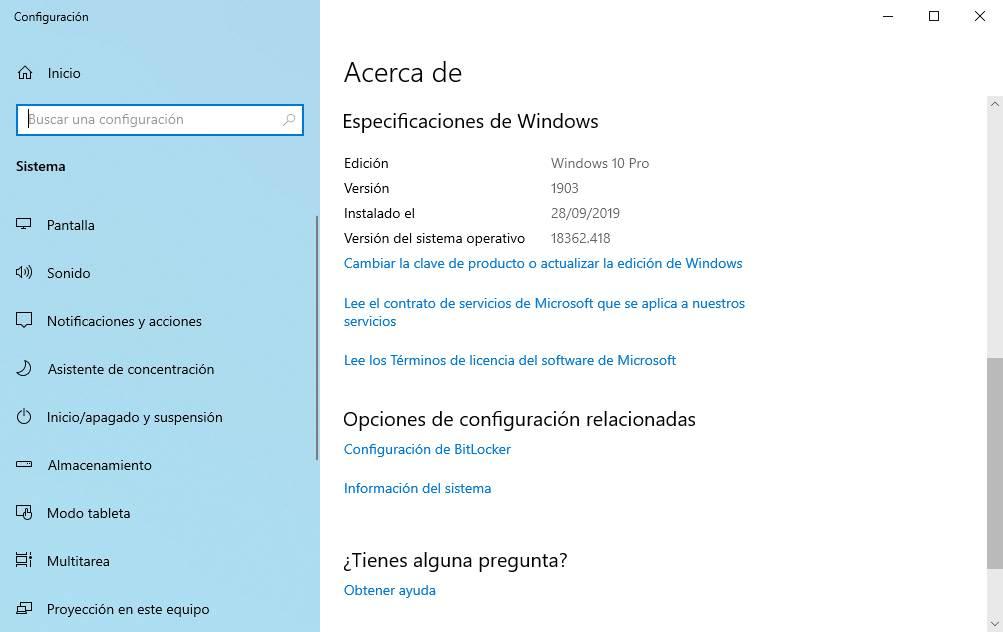 Which Windows is better
Broadly speaking, all editions of Windows 10 are Windows 10. It does not matter if they are Home, Pro or focused on companies or the education sector. The base of the operating system is what it is. Therefore, if we are home users, the first thing to do is forget about the Enterprise and Education editions. These, in addition to being more expensive, have unnecessary functions and features.
And so is Windows 10 Pro or Windows 10 Home better? What Windows do I choose? If you are asking yourself this question, surely the edition that best suits your needs will be Windows 10 Home. This, in addition to being cheaper, is lighter as it does not have functions or services designed for advanced, professional users. But in case we need Hyper-V, or Remote Desktop, then we will have to think about making the leap to Windows 10 Pro, since it is the one that brings these characteristics.
But we are going to see all these differences in more detail.
Versions vs Editions
We often confuse these two concepts, and the truth is that they are very different. We understand " version " as the compilation number that we have based on installing the patches that Microsoft is releasing. Even if we have "Windows 10", it is not the same to use version 1909 of the system (2019 version) than to use 2004 (2020 version). Although both are updated to the maximum. Windows 10 versions arrive every 6 months, are free, and are available to all users.
However, when we talk about " editing " we are talking about operating systems with different characteristics. For example, even if two computers use "Windows 10", one can use the "Home" edition and the other the "Pro" edition. It is the same operating system, but the second has functions and features that the first does not. Of course, the price between editions also varies.
Common features in all editions of Windows 10
Although each edition has its peculiarities, they all share a series of common functions and characteristics. One of the main ones is that they can all be installed without problems on both 32-bit and 64-bit systems. Although, as always, it is advisable to opt for 64-bit for better security and performance.
All these editions of Windows offer the well-known " Windows N edition ", that is, editions that come without any media player installed by default at the request of the European Union. If we do not care that Windows Media Player is on our computer, installing the normal edition will avoid problems.
All editions come with the same desktop, and with support for Continuum, the unified interface between PC and mobile devices. This is the interface necessary for Microsoft Store applications to function properly.
Cortana, the personal assistant, is another feature that comes in all editions of Windows 10. The same happens with Edge, Microsoft's browser, which is installed in all editions, except Enterprise LTSB.
The device encryption is available to all users. Windows Hello, the new Windows 10 login system, is also available to everyone, being able to log in with a PIN, a fingerprint reader and even with facial recognition.
Microsoft Passport is another feature that all these editions share. Sideloading for business applications and Windows 10 Virtual Desktops are also present in all editions of this operating system.
And from here the differences between all of them begin.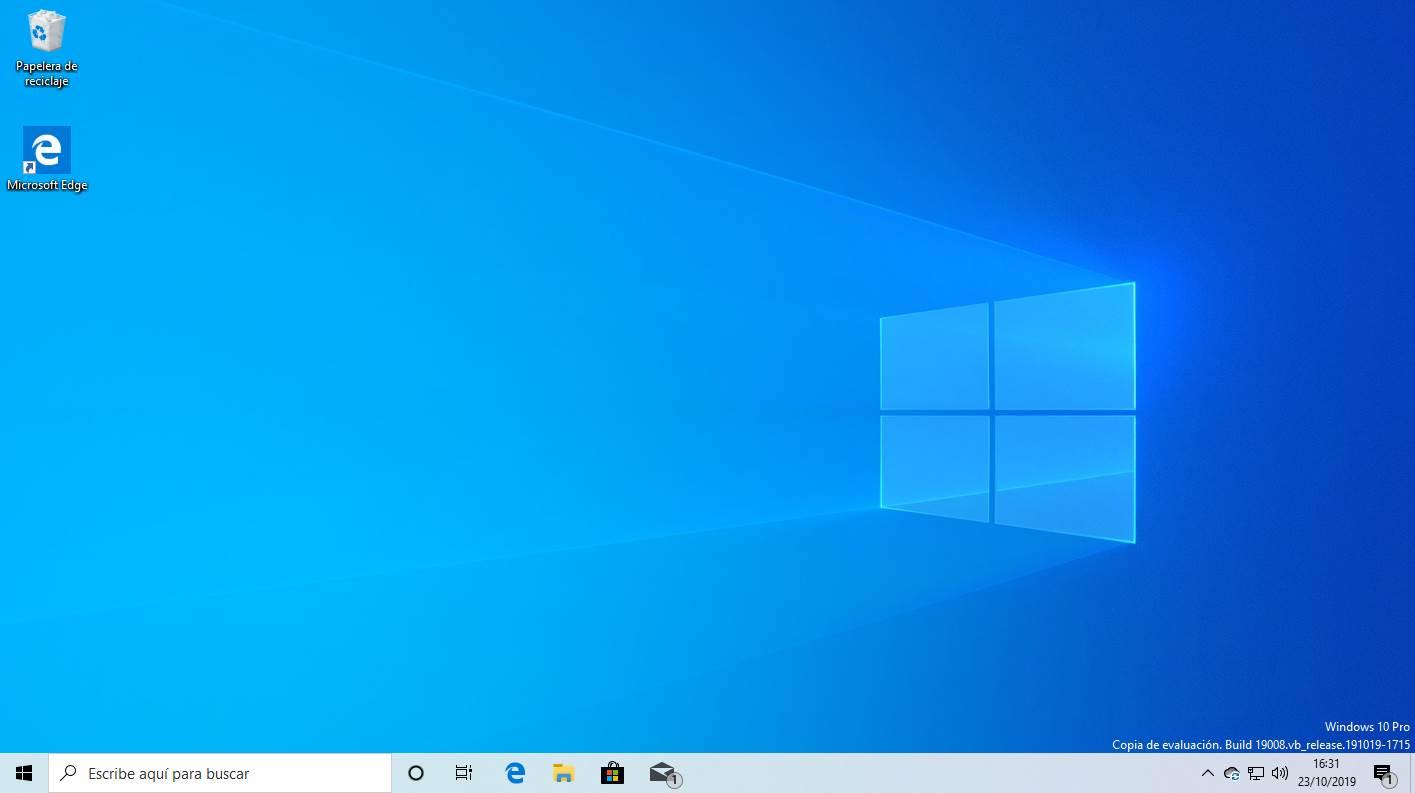 Differences between Windows 10 Home, Professional, Enterprise and Education
Windows 10 Home, the base edition for all others
Windows 10 Home edition is the most basic and simplest edition of the operating system. This is the cheapest when buying a new license.
Windows 10 Home basically comes with the common features that we have seen in the previous point. It has nothing new compared to later versions. Remote Desktop, RDP, can work in this edition, although only in client mode.
In addition, it has some other limitations, such as that we can only buy OEM or Retail licenses, and that the maximum RAM memory that we can install is 4 GB in 32 bits and 128 GB in 64 bits.
This edition allows you to upgrade directly to the Education edition. This edition has a cost of 145 euros.
Windows 10 Pro, for users looking for "something more"
This edition of Windows 10 is recommended for somewhat more advanced users who are going to use the computer for more than just browsing the Internet or writing in Word. Windows 10 Pro differs from Windows 10 Home by including, in addition to all the features of the previous one, the possibility of purchasing volume licenses and the maximum RAM memory for 64 bits increases to 512 GB.
Also, the Pro edition has its own features that are not available in Windows 10 Home. For example, this edition has Hyper-V, Microsoft's virtualization hypervisor that allows us to virtualize operating systems, as well as BitLocker and EFS to encrypt drives and data. Remote Desktop works as both client and server in this edition.
In addition to a series of features mainly focused on the most advanced users for business environments:
Assigned Access 8.1.
Business Store.
Current Branch for Business.
Domain join and group policy management.
Enterprise Data Protection.
Enterprise Mode for Internet Explorer.
Windows Update for Business.
Possibility to join Microsoft Azure Active Directory.
Private Catalog.
This edition allows you to upgrade directly to the Enterprise edition. This edition is priced at 259 euros.
Windows 10 Pro N vs Pro
Windows 10 Pro N is a specific edition of Windows 10 Pro designed for users who do not want to install Microsoft's software by default. As we have explained, these editions come without any multimedia player by default, as well as without other types of software that, according to the European Union, pose problems in the face of free competition.
Otherwise, both editions are the same. If we do not care that Windows Media Player is on our computer, installing the normal edition will avoid problems. The differences between windows 10 Home N and Pro N are the same as the normal versions.
Windows 10 Enterprise, the business edition
The main change in this edition is that the license can only be purchased in volume. There are no separate licenses for Windows 10 Enterprise, neither OEM nor Retail.
In addition to including everything we have seen in Windows 10 Pro, this edition has a large number of tools and functions specially designed to provide the best service in companies. Some of the main features of this edition are:
AppLocker.
BranchCache.
Credential Guard.
Device Guard.
Direct Access.
Smart Screen controlled by group policies.
Control of user experience.
Windows to Go.
LTSB Extended Support Branch.
As we can see, at the user level the differences with the Pro version are irrelevant. However, in companies it is the edition that must be installed.
Windows 10 Education, same as Enterprise but for schools
Finally, we can only talk about the Education edition . This edition is exactly the same as the Enterprise, with only one feature difference: it does not have LTSB support.
This edition is also not intended for the average home user, but rather its purpose is to use it within school and education-related environments. Using it in business or at home would violate the license terms, and Microsoft could void it.
These licenses are distributed equally by volume, individual licenses cannot be purchased.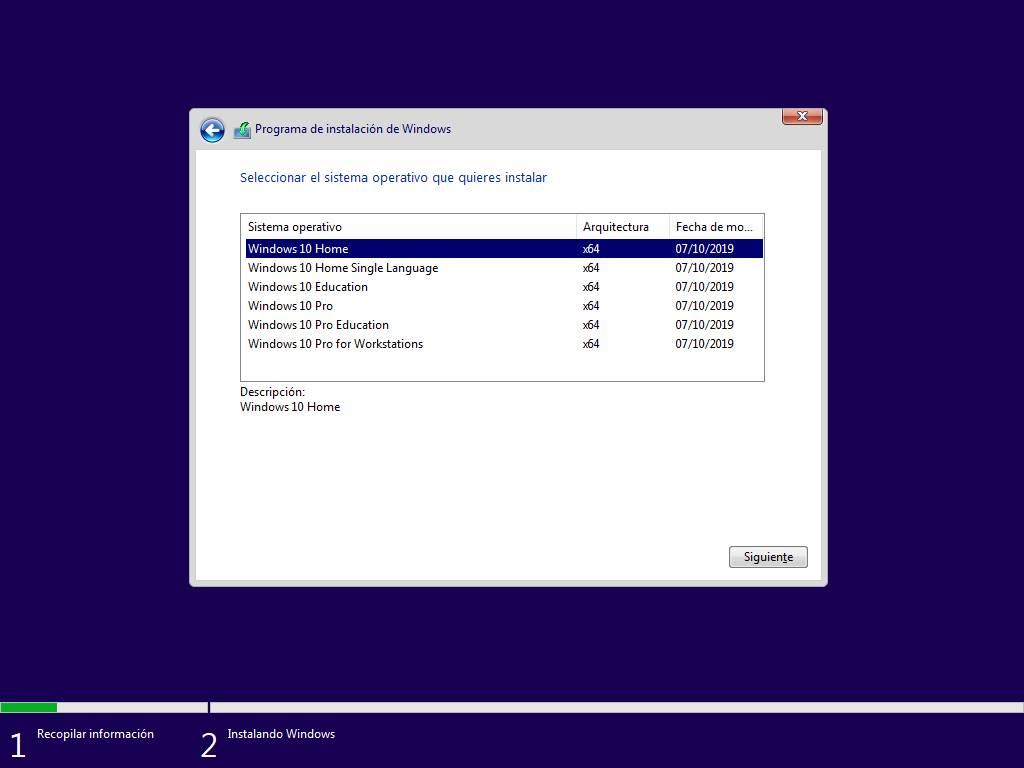 What is Windows 10 LTSB or LTSC?
LTSB is the acronym for "Long Term Servicing Branch", and LTSC for "Long Term Servicing Channel). These editions of Windows (only available within Windows 10 Enterprise) are designed for very long-term support and also not to change during your lifetime. This branch receives a large update every two to three years instead of every 6 months. In addition, it has a full 10-year security support.
These editions (the LTSC is basically the 2019 update of the LTSB) remove some of the features and applications that come by default in the operating system. For example, it does not come by default Cortana, nor the Edge browser. Also, instead of using modern apps (Universal Apps), it includes the classic apps in Win32 format, such as the calculator.
As it is only available within the Enterprise branch of Windows 10, the license is much more expensive. In any case, it is not common to see it among users, since it is designed to work in companies.
What edition should I buy?
If we buy a new computer, it is most likely that it already comes with a Windows license (unless we buy one without OS) that we cannot change. However, if we have installed the operating system ourselves, and we want to activate it with an original license, then the correct one will depend on the use that we are going to make of our computer.
Choose the edition that best suits your needs
Most of the OEM computers that we buy usually come with Windows 10 Home since they are computers for home use. Some high-end models often include the Pro edition as it is assumed that they are used for "more than just writing in Word or watching YouTube."
If you want features like HyperV or Remote Desktop in server mode (to connect from outside to your PC), then go for the Pro edition. Otherwise, the Home is quite cheaper and for home use more than enough.
If we are setting up a business network and we want to take full advantage of the Microsoft operating system, then we must opt ​​for the Enterprise edition . But using this edition at home, in addition to being unnecessary since the tools it offers are not going to be used, goes against the terms of use.
The same goes for the Education edition , which makes no sense outside of education settings.
Are cheap keys legal?
Windows keys do not stand out for being exactly cheap. An original key, of the Retail type, for the "Home" edition has a cost of 145 euros, while a "Professional" has a cost of 259 euros. Of course, prices that are out of reach for many. However, it is very easy to find keys for 2, 5 or 10 euros. Are these keys legal?
The short answer is yes. What stores that sell these keys have done has been to buy broken computers, with their respective licenses, and deactivate them through Microsoft's technical service. In this way, even if it is an OEM license, it can be activated again on another computer. This allows stores to resell the keys much cheaper. Legally? Depending on your point of view. Microsoft does not allow this practice in its license terms. However, the European Union obliges you to allow the resale of keys by third parties, so you have no alternative.
Now, are they reliable? As long as we do it in a store that is reliable, yes. But you have to be careful when buying them from others, such as Amazon or eBay, since many of these are usually scams, they sell the same key to 100 people, and in the end it gives us more problems than solutions.
How to switch from Windows 10 Home to Pro in seconds
As we have mentioned in these same lines, in a way the Home and Pro versions of Windows go hand in hand. It is true that the most advanced offers us some additional functions that we are going to find in those directed towards the end user. But that does not mean that those who have acquired a PC, for example, with Windows 10 Home, will eventually decide to migrate.
This may be because after gaining some experience using Windows, some users want to take advantage of the advanced features of the Pro. Well, you have to know that for this, Microsoft itself offers us several alternatives, some more comfortable than others. We tell you all this because from the Home version of the system, we will be able to do this that we tell you directly. This is something that we can carry out directly from the Configuration application of the operating system itself.
As you know, to access this section, we only have to use the Win + I key combination. In this way, once the functionality that interests us appears on the screen, in this specific case we opted to click on the option System. Next, on the left side of that interface, we go to About, which we find at the bottom of the panel.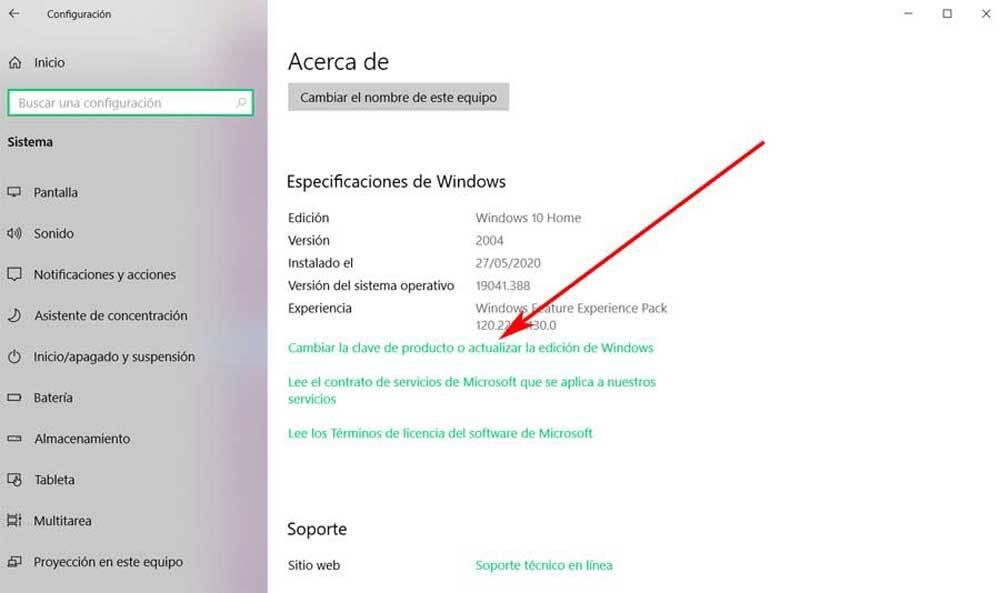 It will be then when on the screen we will see precisely the link that interests us in these lines. Therefore we will only have to click on the link that says Change the product key or update the Windows version.