Windows
Decorate windows 10 with these themes of your favorite footballers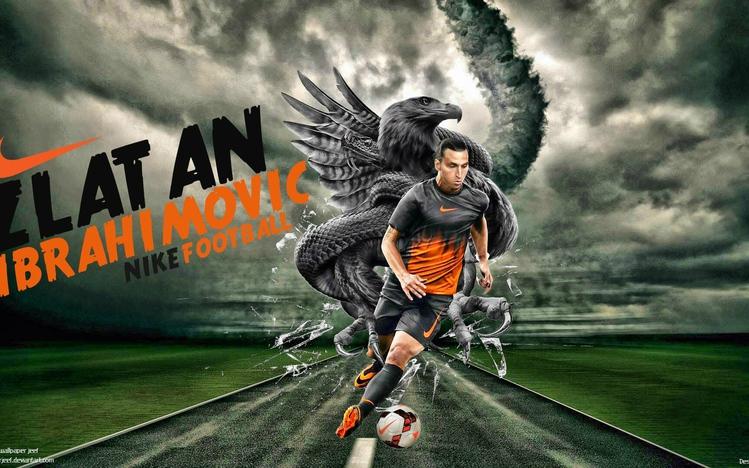 If we are passionate about sports and specifically football, it is likely that we like to have our computer personalized with images or photos of our favorite team or soccer player. One of the best options we have is the possibility of setting a wallpaper with our favorite footballer, so that our admiration for him is clear, and, incidentally, giving an exclusive touch to our PC.
What are Windows 10 themes
A theme is a combination of desktop background images, window colors, and sounds. In this way, it refers to elements in the form of photographs that we use to decorate the desk. These themes can be customized and can be downloaded from different websites or from the Microsoft Store.
Through the use of themes and backgrounds we manage to give our team our own design preferences, gaining both functionality and productivity. And it is that beyond the funds that Windows incorporates by default, we also have the possibility of adding our own funds. In this way, we can anchor still images, such as our favorite team or soccer player.
Be it Messi, Cristiano Ronaldo, Luis Suarez, Salah, Dybala, surely we can find a theme of our favorite footballer with which to give a very sporty touch to our Windows 10 computer.
How to install and uninstall external themes in Windows 10
The themes that we download from a website are nothing more than conventional files, which we must download to our computer to be able to apply them later. To be recognized by the system, themes must contain a "deskthemepack" extension.
Another fact to take into account of the themes that we download is their size, since its quality will depend on this. Ideally, the themes should contain a size between 2 and 10 MB, so we can download them quickly with little use of resources.
Once we have the downloaded file, it will only be necessary to double click on it so that Windows 10 recognizes it and runs immediately, the Windows Settings menu appears showing us the applied theme. Thus, the theme that we had installed until now disappears to become available to the new one that we have just installed.
In the event that we repent and want to delete the issue, we can do it quickly from the Windows 10 Settings section, which we can access by using the keyboard shortcut "Windows + I". Later we go to the "Personalization" section and finally we click on "Themes". Here we must locate it and once found, it will be enough to click on it with the right mouse button and click on the «Delete» button, and in this way it will be uninstalled.
Football Player Themes for Windows 10
To download themes of our favorite soccer players we can use a complete website such as themepack.me, from where we can download them completely free of charge and which we can access by clicking on this link. This website is characterized by having a large store of topics organized by categories, such as games, anime, movies, nature and of course, sports. All themes have a high image quality, and are always constantly updated.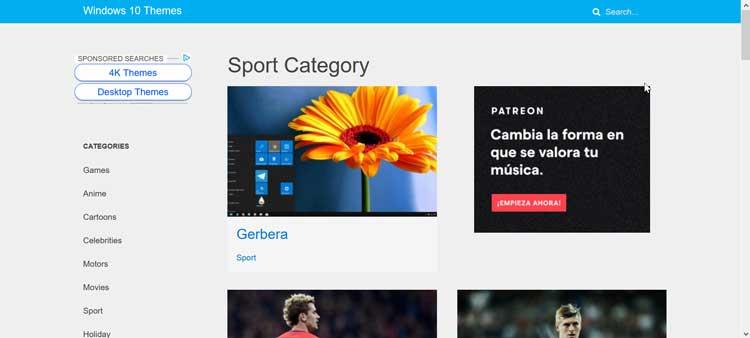 Once we have accessed the web, we will scroll to the bottom where we will find all the available categories, and we will select the one for «Sport». Once inside, we will see all the available themes of such important players as Mbappe, Kross, Griezmann, Dybala, Agüero, Sergio Ramos, among others. We will also find photos of teams such as Barcelona, ​​Madrid, Manchester United, Manchester City, etc.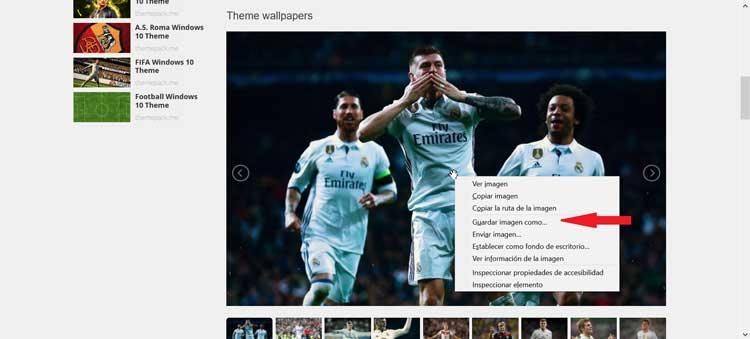 Once we have found the topic of our favorite player, click on it and a page will appear with a brief description about the player. If we lower the screen we will find different wallpapers about the player that we can download if we want to use it as a desktop background. To do this, we just have to download the image by right-clicking and choosing "Save image as …"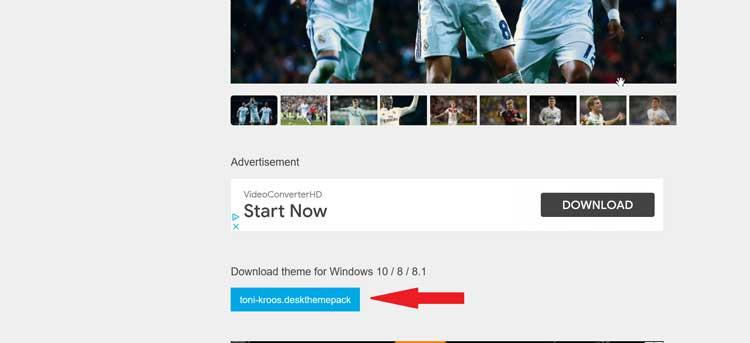 If what we want is to download the theme, we must go down to the bottom of the screen, where it says «Download theme for Windows 10/8 / 8.1». We must click just below the button with a blue background, where the player's name appears along with the deskthemepack extension. Once downloaded, we only have to double click on the file to enjoy our theme.
Some of the footballers that we can find to download themes are:
Paulo dybala
The Argentine star of Juventus de Turin and the Argentine national team is one of the most important footballers of today. Dybala began his career in Argentina until in 2015 he signed for Juventus where he currently plays, having scored more than 64 goals. The theme is packed with all the passionate and exciting moments of this player and is perfect for all his fans. You can download the theme from this link.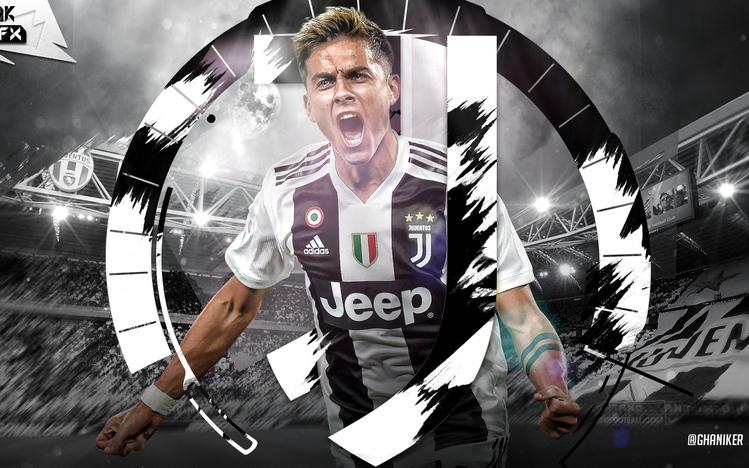 Toni Kross
The German player for Real Madrid and the German national team also has his own theme. It is a midfield that is characterized by its good handling of the ball and ample capacity for long distance travel, as well as a powerful shot from long distance. In this topic we will find images of his most amazing expressions and actions ideal for all his followers. We can download this theme directly from here.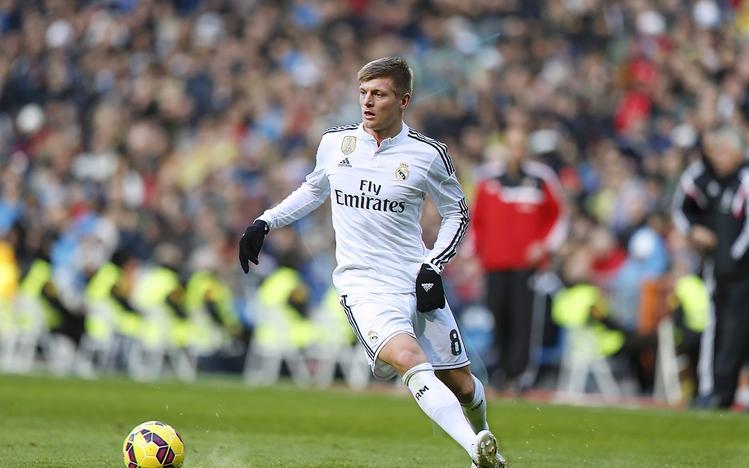 Harry keane
He is an English footballer who plays for Tottenham and is captain of the English soccer team. He plays as a forward and is one of the top scorers in the Premier League each season, being considered by many experts as one of the best players in the world in his position. In this topic we find some of his best moves in images, ideal for all his followers. You can download the theme from this link.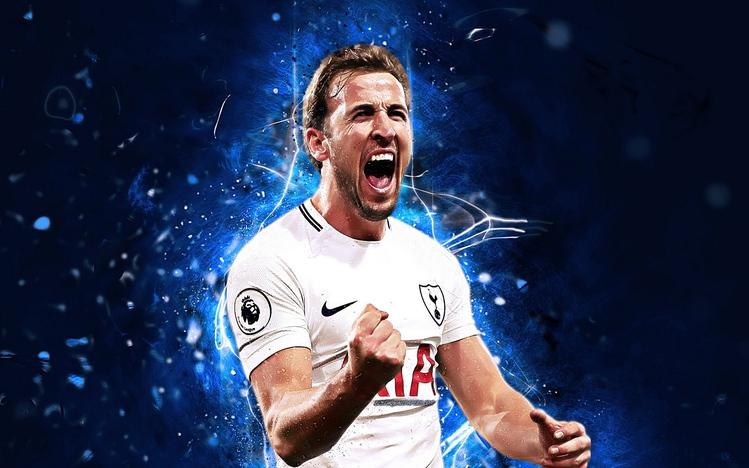 Kevin De Bruyne
This Belgian footballer plays as a midfielder for the English club Manchester City, as well as the Belgian national team. He is considered one of the best players in the world, standing out for his skill in passing, dribbling and shooting. Within this theme pack it features some of the best De Bruyne images, which we can download for free from here.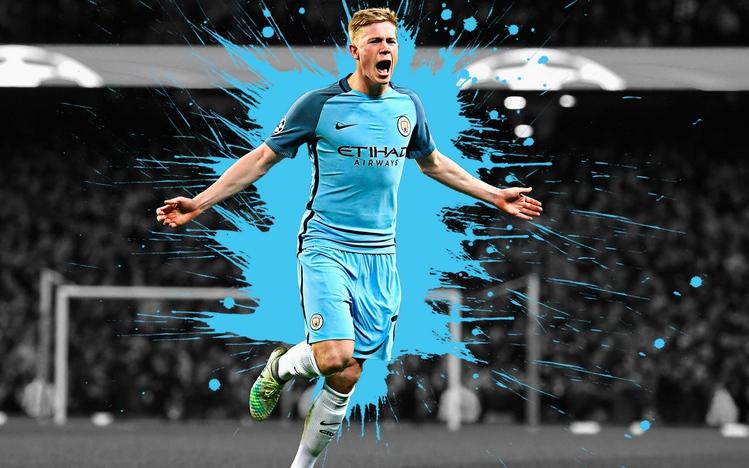 Zlatan Ibrahimovic
One of the most important footballers in history, known for currently playing in Milan, having previously played in such important clubs as Ajax, PSG or Barcelona. He stands out for his incredible technical quality, ability to dribble and powerful shot on goal with both legs. In this topic we will have incredible images ideal to show off on the PC of all your fans. You can download it from this link.