Windows
Customize the startup sound you hear whelen windows 10 boots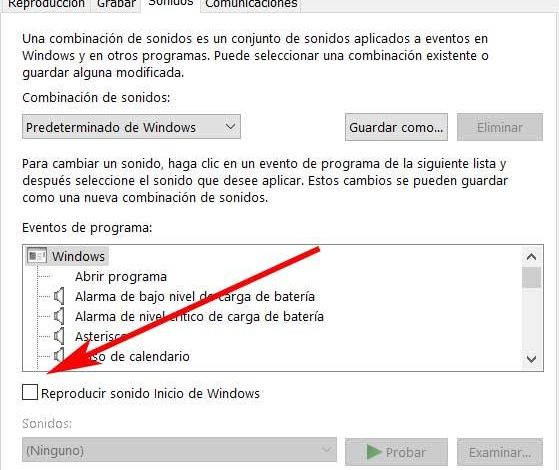 Microsoft's star operating system at the moment, Windows 10, is software that does not stop growing, both in terms of functionality, appearance and security. This is something that is largely achieved thanks to the constant updates that the firm sends us.
Keep in mind that the end of official support for another of the important versions of the system, Windows 7, will arrive in just a few hours, tomorrow. That is why, although it is slower than expected, little by little users are migrating from the old version to the more modern one. But of course, this represents an important change in the way they work with the PC, so they try to adapt the new software to the maximum.
In this way, what many may try, at least during the first months, is to adapt Windows 10 a little to their longed-for Windows 7. This is something that can be carried out by making small changes in the operating system itself, and thus mold it into part to the old one. These changes, or at least a good part of them, we will be able to carry out from the Configuration application of Windows 10 itself.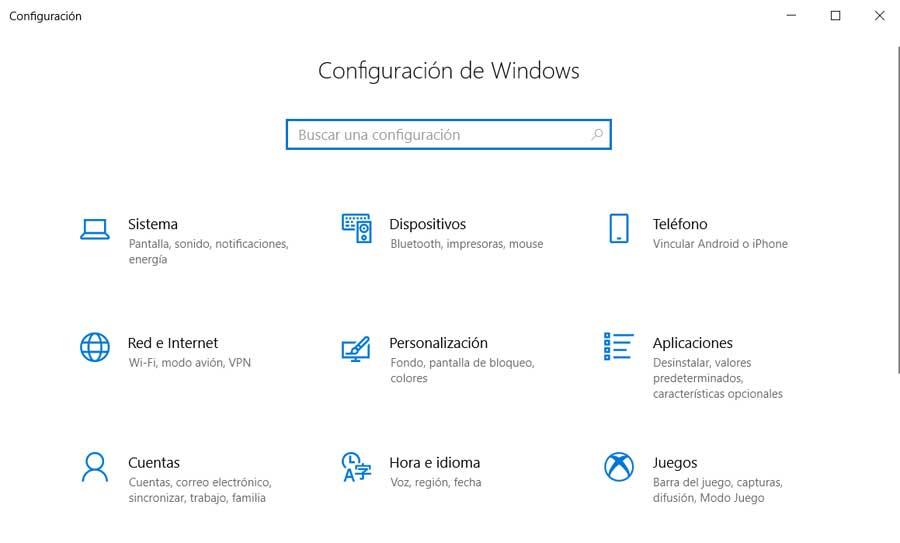 Adapt Windows 10 startup audio
To say that this Configuration application has grown a lot in recent times, so it allows us to carry out a multitude of tasks, as is the case. We tell you all this because in these lines we are going to show you how to customize the Windows 10 startup sound. This is because some users who have migrated from old versions of the system, now miss the characteristic sound of Windows startup.
What's more, some can even determine which version of Windows is running on a PC just by hearing that default startup sound on load. However the newer version of the software, Windows 10, by default removed that startup audio. Although at first it may seem like an unimportant detail, for some it does.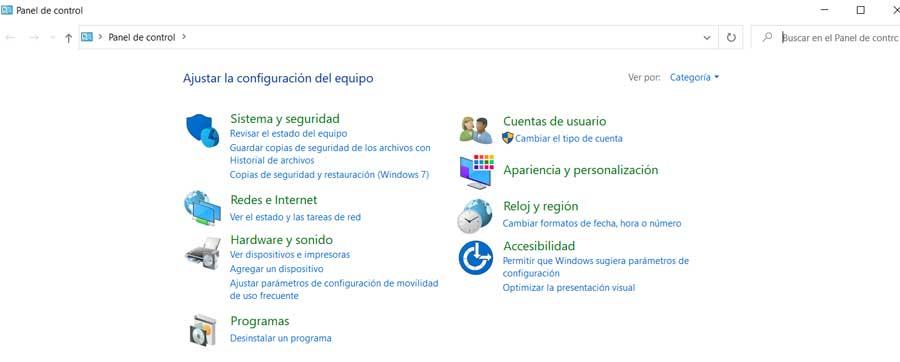 Well, it should be mentioned that a startup sound can be easily enabled in Windows 10, as we are going to show you below, all in a few steps. At the same time we must bear in mind that Microsoft eliminated some of the sounds that we can configure in the system together with it. As we said, these changes were previously made directly from the system's Control Panel, but little by little all this is being carried to the Settings application.
Therefore, to activate a Windows 10 startup sound like previous versions did, we have to follow these steps. The first thing we do is access the aforementioned Configuration application through the Win + I key combination.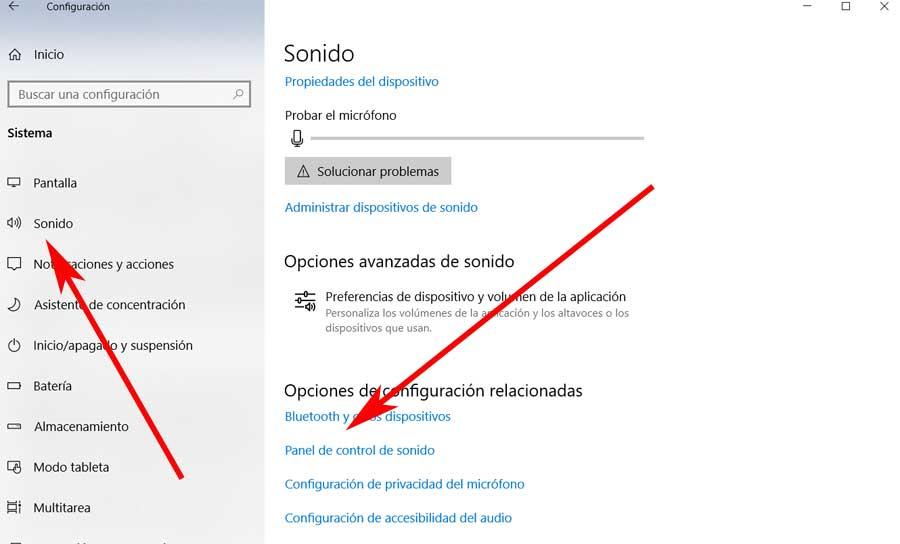 Customize the sounds of your Windows computer
It will be then when a window will open that corresponds to the usual Windows 10 Control Panel, where we can now go to the Sounds tab and configure the sound of Windows 10. Well, say that the option that interests us in this case is at the bottom of the window that opens and is called Play Windows Start Sound. As we can see, it is a selector that by default is disabled. Therefore, once we get here, we just have to mark it as active so that the audio is played when the system starts.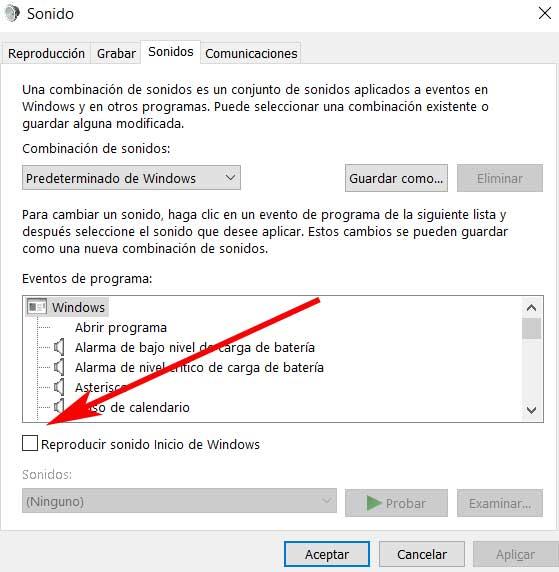 This is something that for the moment we can carry out in this way in the most recent versions of Windows 10, as well as in the one to come, 2004 or 20H1. In the future it is more than likely that all this will be integrated natively into Settings, as it will happen with other Control Panel functions.
In addition, as we can see, we do not have more customization options for this, we can only activate or not the functionality of playing audio at system startup.