Windows
Customize the apps that can generate notifications in windows 10 to avoid distractions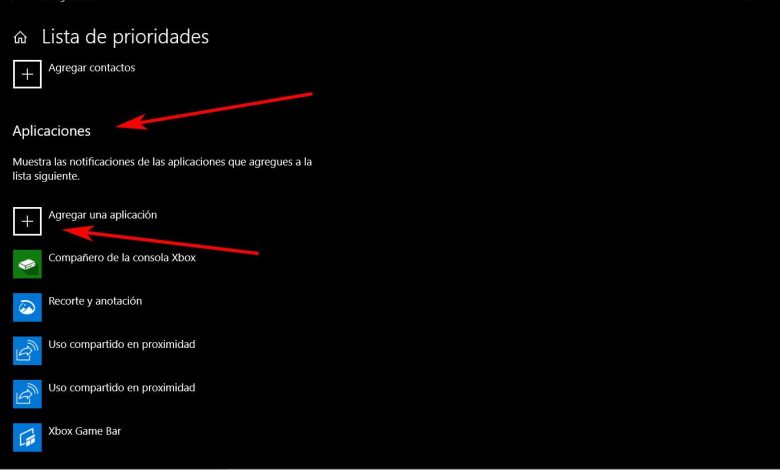 The Concentration Assistant is a very useful function of Windows 10 that allows us to deactivate notifications for a while. This is what avoids are the constant distractions that they cause while we perform other tasks.
In fact, this is a feature that offers us several operating modes so that we can customize it to the maximum. Thus, we can specify that we want notifications to reach us only from certain applications, or we can configure it so that only alarms can interrupt us. For example, this will be of great help to us when we are playing games, or we are in a work meeting with the PC running.
But what interests us most in these lines is to be able to specify in a more specific way which applications will be able to show notifications in a period of time. Therefore, below we are going to show you how to achieve it. To begin with, we will tell you that the applications that we are going to add to this "white list" in the Concentration Assistant, is done through a function of Windows 10.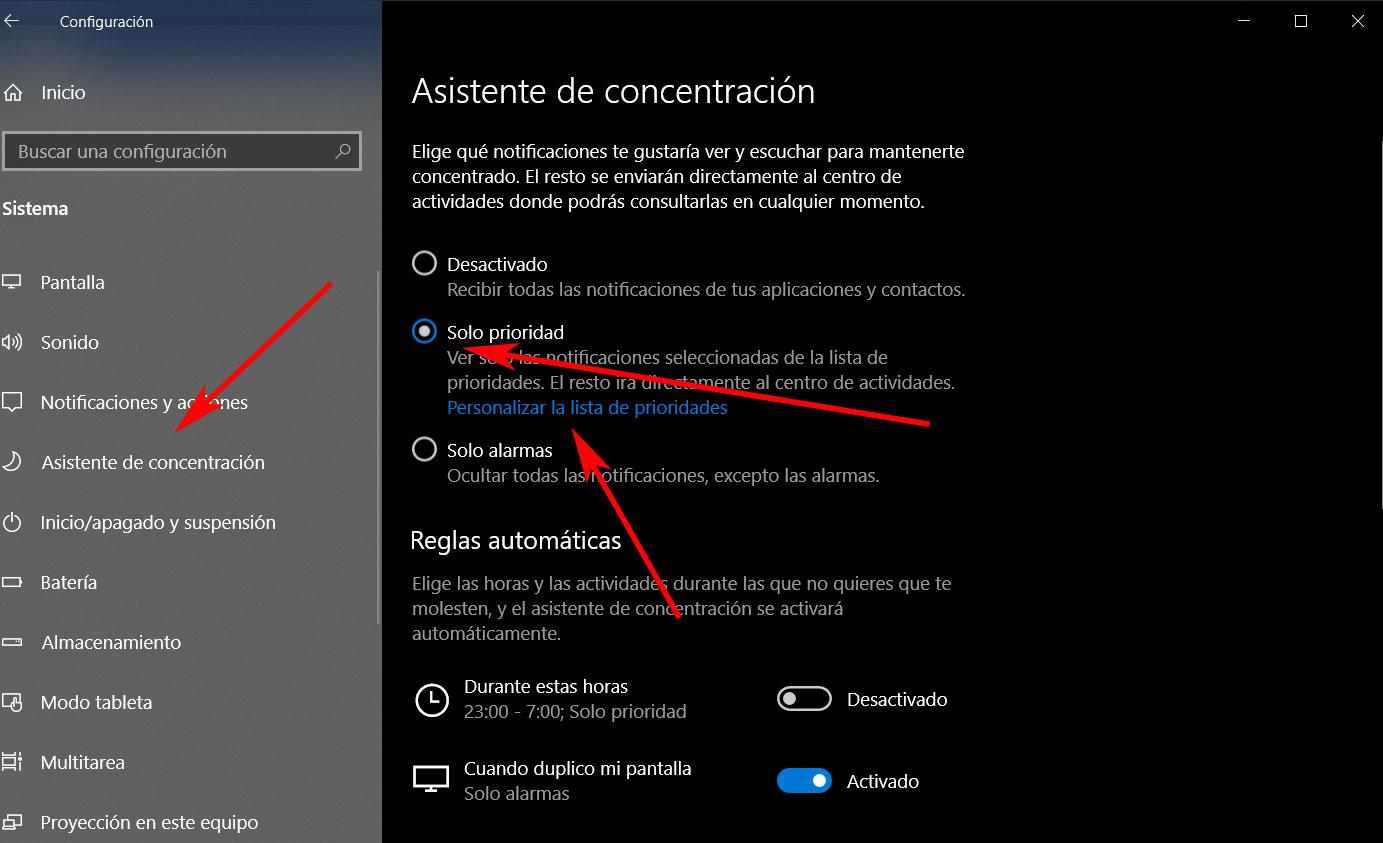 However, at the same time it is important to know that it has its limitations, since for example not all UWPs can be included here. And is that Windows 10 filters some of these allowed applications, even as exceptions in the Assistant that we discussed. Thus, for all this, the first thing we must do is access the Windows 10 "Settings" application to customize this section.
Choose the applications that will be able to send you notifications, and those that will not
Therefore, once in the new window, we opted for the "System" option, and on the left side of the interface, we click on the "Concentration assistant" section. It is worth mentioning that this white list of applications only applies if we have activated the "Priority Only" mode. Thus, after activating it, we will be able to click on the link called "Customize the priority list".
This will give us way to a new window in which we will have to look for the "Applications" section in order to customize this list that we are talking about. As we can see, some are already included by default, although we can add new ones by simply clicking on the "+" sign. Once we click on the button, we will see a new list with the apps installed on the computer that we can include to receive notifications. But as we say, not all of them appear here, we will only see those that are compatible with this functionality.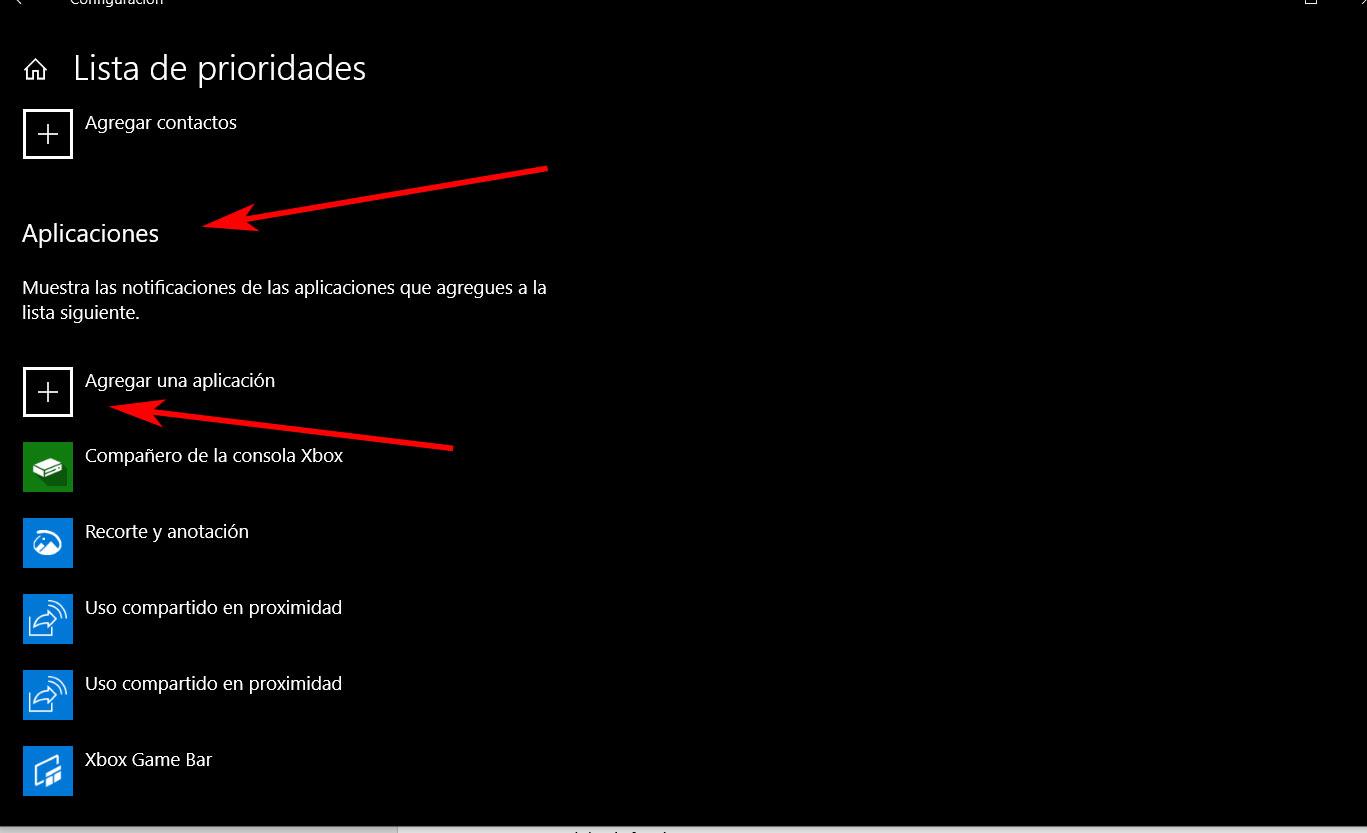 Therefore, the applications that are excluded from this list are those that will not show notifications in the indicated period of time. Say that to limit a time or circumstances to stop receiving notifications except those included here, we return to "System / Concentration Assistant". At the bottom of the window we will see a section called "Automatic rules" where we can now customize the "Do not disturb" states.
In this way we specify a period of time, when we are playing, when we work in full screen, etc. This will allow us to stop receiving notifications, but yes, except for the apps that we have indicated in the step previously explained.