Windows
Check the latest programs you have installed in windows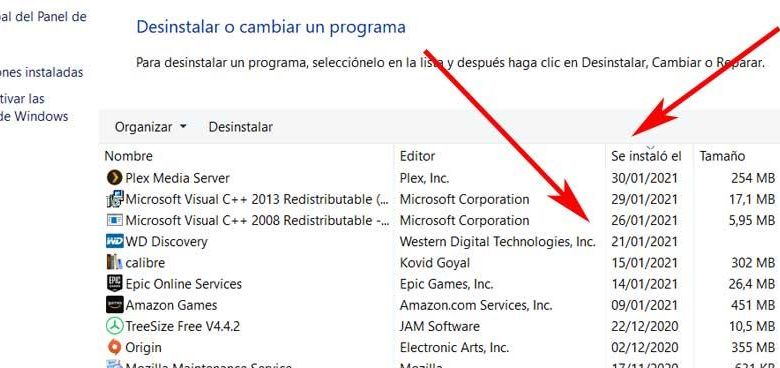 Despite the enormous importance of an operating system such as Windows 10, a leader in its sector, this would be nothing without everything that we install in it over time. Thus, in these lines, we will talk about how to see the most recent programs installed in Windows.
We must bear in mind that the most common thing when we use an operating system like this one that we are commenting on, is that we have a multitude of programs installed. It is true that the Redmond software itself, from the outset, already comes with several pre-installed titles. These correspond to UWP applications that we can use from day one. Microsoft with all this wants to make things easier for us, but not everyone agrees with that. For many users, these applications are useless and all they do is take up space on the disks.
That is why, once we start working with the operating system, each one decides, at least in most cases, the software to download. So little by little we are getting a collection of programs that are the ones that give utility to the PC. It is also true that some of these solutions that we are talking about can be carried with us from day one, since we give them total priority. This is the case, for example, of the Internet browser or the multimedia player that we use for music and videos.
But on the other hand there are many other applications that we install over time as we need them. In fact, it is more than common for us to install and uninstall programs on a regular basis on the computer. Likewise, it may also be the case that we are interested in seeing only the most recent programs that we have installed. For example, if we did this to carry out some kind of test and once we have finished, to uninstall it. It may also be the case that some software has been installed without our permission, so that we can see it.
View the latest programs from Settings
Well, the first thing to know is that taking a look at the most recently installed programs is very useful in certain circumstances. There are many cases in which we may need this to free up space on disk drives. This will be very useful to avoid that the PC suddenly runs out of space due to unnecessary software.
Open Settings in Windows to see installed programs
At this point, it should be mentioned that Windows 10 over time has renewed many functions and functions of its own, as is the case. And it is that in these same lines we are going to use some useful configuration features that help us to see the most recent programs installed on the system. Likewise, first-hand we will have the possibility of knowing both the date on which they have been installed and the size they occupy.
Therefore, here the first thing we do is access the Windows Configuration section through the Win + I key combination.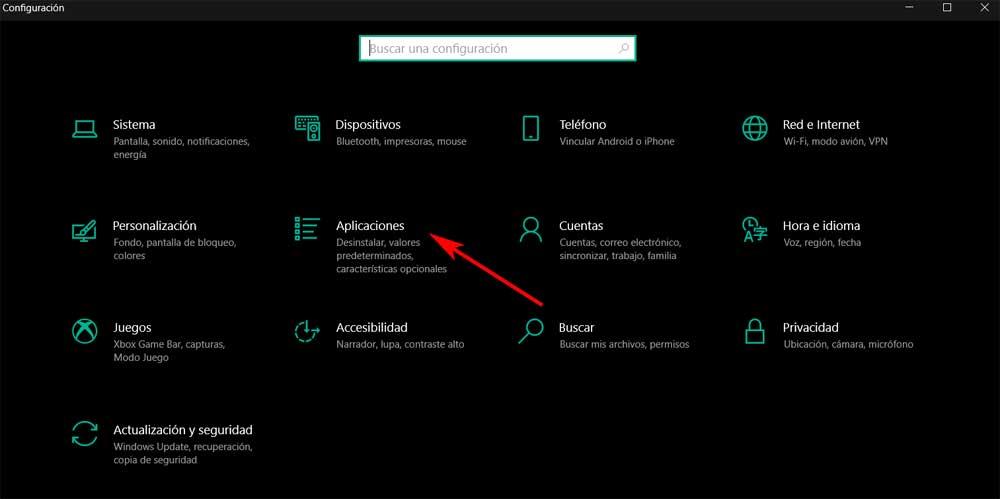 At that moment, in the window that appears, we go to System / Applications / Applications and characteristics. Say that all the programs that have been installed in the operating system over time will appear here. We will also say that by default they will all appear in a list, but ordered by name, that is, in alphabetical order.
View applications by installation date in Settings
However, this is something that we can change in a simple way to see the most recent installed programs. We just have to open the Sort by drop-down list, and select the Install Date option.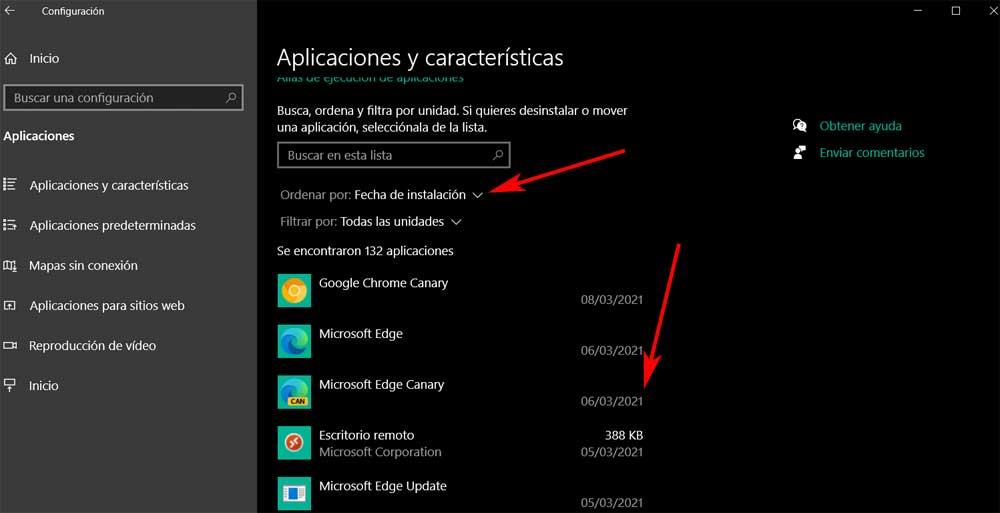 In this way, what we really do is sort by installation date, so at that moment the first entries that will appear are those that have been installed recently. Of course, something that we must take into account is that the applications that have recently been updated are also taken into account on the installation date. Therefore, in this way we can also have control over the changes that occur with our programs in this same sense, the updates.
At the same time we must bear in mind that also from here, we have the possibility of taking a look at the applications that take up more disk space. To do this, in the same drop-down list we only have to select the Size option . With this, what we achieve is to order that list so that the ones that occupy the most appear at the beginning.
View the latest installed programs from the Control Panel
As we mentioned before, we have several ways to carry out what we are looking for in this case, that is, to see the most recent installed programs. This is something that we will also be able to do from the Control Panel, an element that has many versions of Windows among us. All this despite the many rumors that Microsoft wants to end it in the future. However, at the moment it is still there and now it will help us to add or remove programs, in addition to seeing those that were recently installed.
Therefore, as you can imagine, the first thing we do here is access the Control Panel. Next we go to Programs / Programs and Features, where we can also see the list of applications installed on the system. This is another way of seeing everything we have installed on the computer, so to delete something, we just have to double-click on the entry.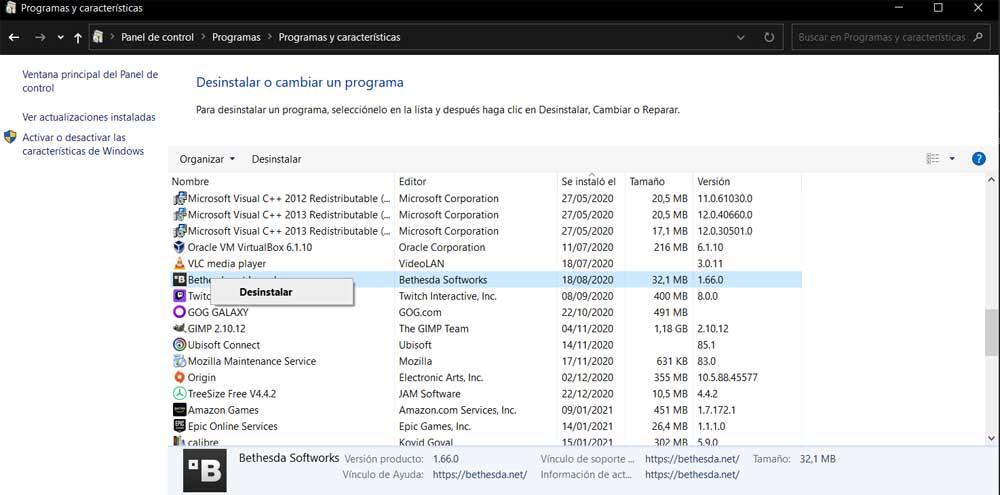 But for what interests us in these same lines, see the most recent programs, in this window we have to click on the column Was installed. In this way, what we achieve is to order the entire list in such a way that we see the PC applications according to their installation date in the operating system. Say that this is something that we can carry out both in an ascending and descending way.

To finish we will tell you that the Start Menu, at the top, also shows, by default, the latest program installations in the operating system.