Windows
Can not you connect your phone to windows 10? So you can repair the app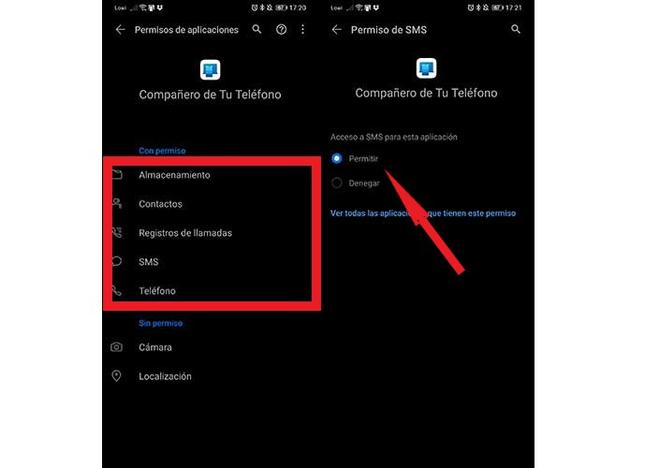 Nowadays, the pairing of our mobile device with the computer is almost essential. The great advance that mobile telephony has experienced today, turning our phone into almost a pocket computer. To have a better link with Windows 10, Microsoft has a useful tool called Your Phone. This small application will allow us to virtually connect our mobile with our Windows 10 computer.
What is the Your Phone app
Your phone is a simple application that is installed in Windows 10 and that together with its installation on our mobile will allow us to synchronize both devices. In this way we can read and send SMS, access our phone applications, answer phone calls or send photos by simply dragging and dropping the images.
Undoubtedly, this is a very useful tool, but as it can happen with any other application, it is not free from the fact that it may fail on occasion. In this way, it may be that we find some errors in synchronization or when playing some content, so we are going to see how we can solve it.
Problems connecting your Phone with Windows 10
Let's check the settings
The first thing we must do is check that the Your Phone application is correctly configured both on our mobile and on the computer.
First, on our computer, we use the task bar to search for the Your Phone application and we will log in with our Microsoft account and we must select what type of mobile we have, whether Android or iPhone.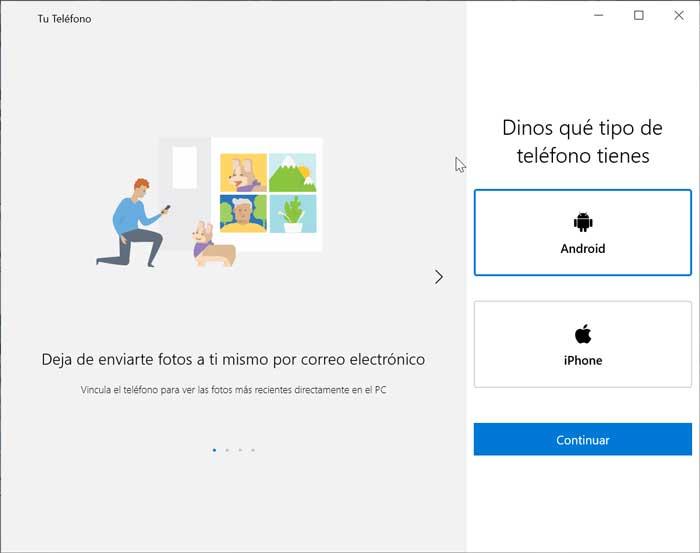 Next, we will proceed to install the Your Phone Companion app on our mobile. You can download the Android version from here. Once installed we must log in with our Microsoft account. It is important that the account is the same as the one we use on the computer that we are going to synchronize, otherwise it will give us an error. We must also accept all the permissions requested by the application so that they can be synchronized.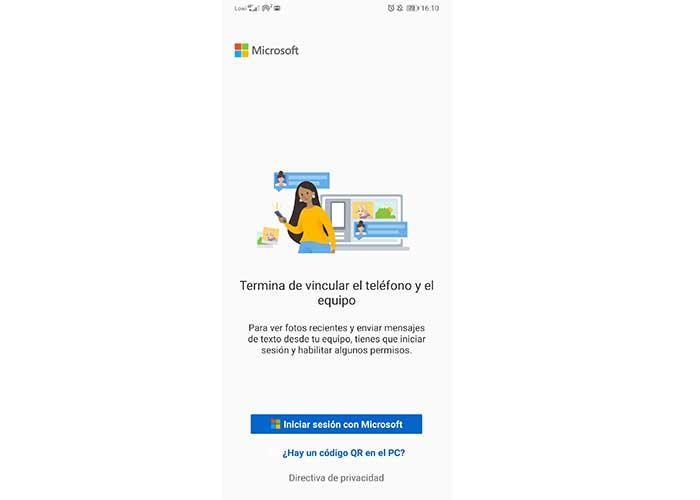 Content is not syncing
If the content of our phone does not sync with Windows 10 it may be due to the state of the battery. If we have a laptop with Windows 10 and it has a low battery or is in Power Saving mode, the application's synchronization will be disabled. In the same way, if our phone also has a low battery, the data is not synchronized either.
In the event that our mobile phone or computer has a low battery, it is essential that we connect them to the electrical network so that the Your Phone application is activated and they can be synchronized. In case we are connected to the same network and synchronization is not possible, we must make sure that the WiFi connection works correctly.
Improve the connection between phone and computer
To guarantee a good synchronization connection between the phone and the computer, we must be connected to the same WiFi network. It is also possible to connect through the 4G network of our mobile, but equally both devices must be connected to the same network. If the mobile phone or the computer is connected to different networks, we will not be able to synchronize them.
Problem making calls from the computer
In order to make calls from our Windows 10 computer through our mobile it is important that we have both devices linked via Bluetooth. In addition, it is important that we accept the permission so that the application can access the record of our calls. Once the permissions have been accepted , the computer and the mobile will be linked via Bluetooth, so they must be activated on both devices. Once linked we can make calls correctly from the computer.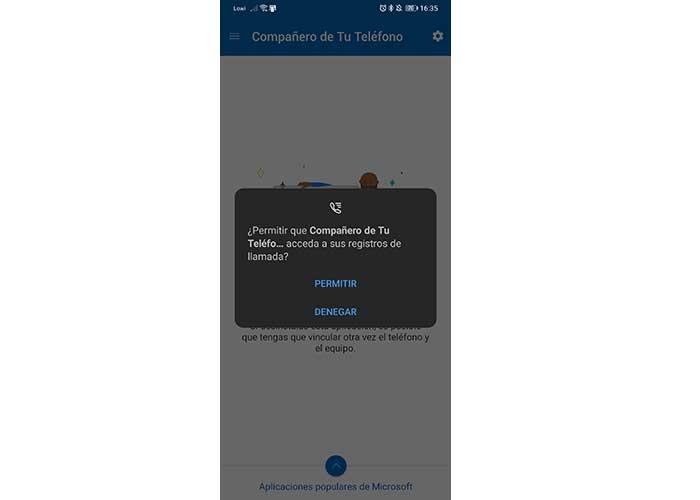 Activate notifications and permissions from mobile
It is also important for there to be synchronization that mobile notifications are enabled. To check it, from our Android mobile, go to Settings> Applications> Applications> Your Phone Companion> Notifications> Allow notifications. In this way we make sure that the notification permission is activated.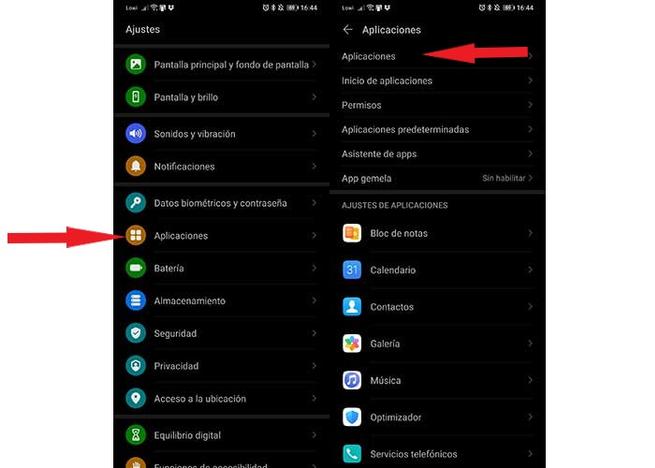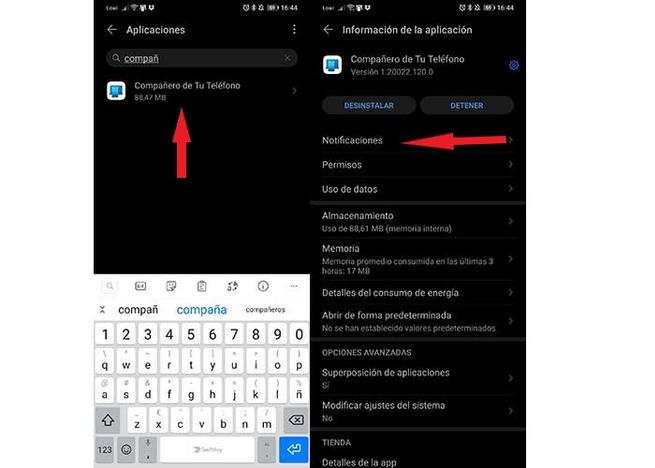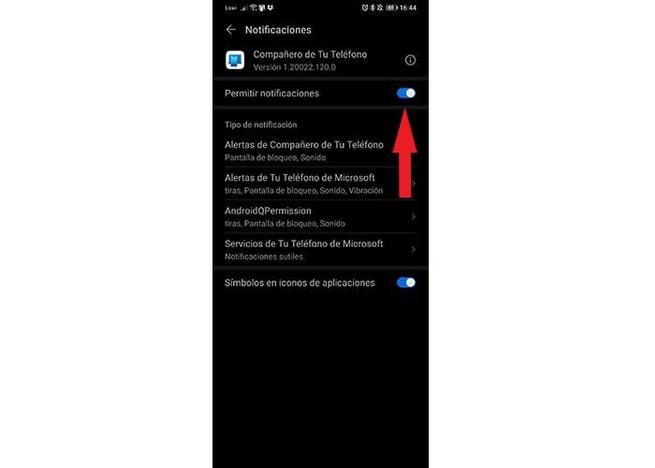 Now, we must check that the permissions are activated for this we will use the route of our mobile again: Settings> Applications> Applications> Your Phone Companion. Here we will click on the Permissions tab and check that they are activated one by one.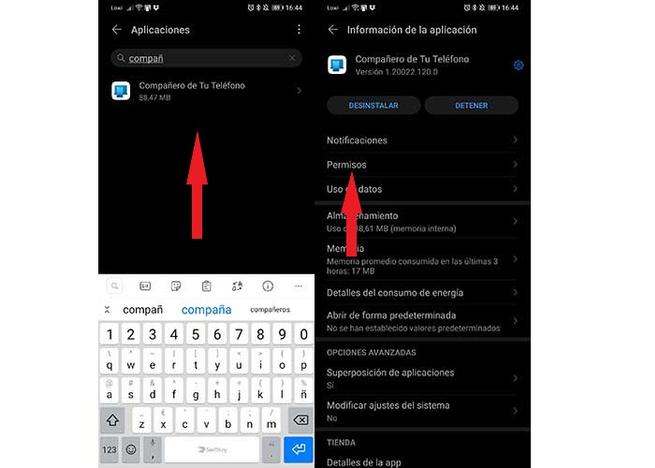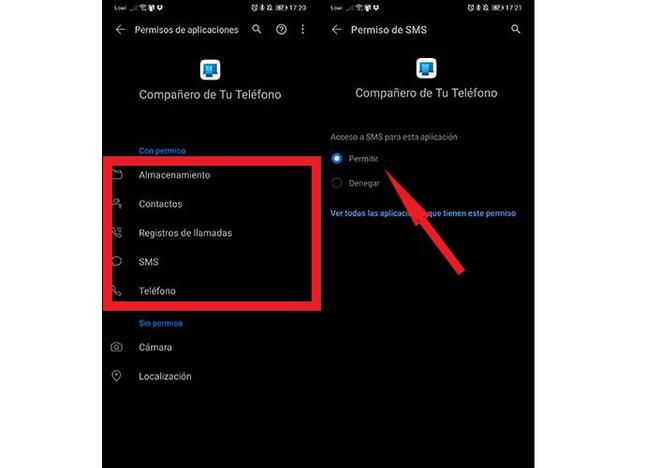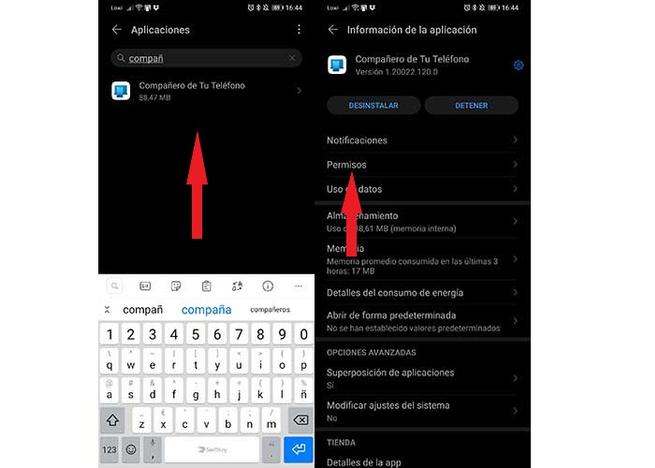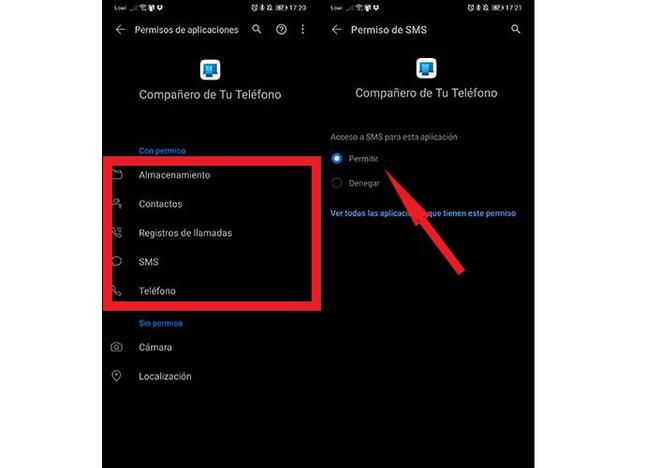 Log out and reinstall
If we continue to have problems synchronizing the app of your mobile phone with the computer, we can try to log out of both devices and start again. Many times it helps to get everything back to normal.
As a last resort, we can try to reinstall the Your Phone application on Windows 10 and Your Phone Companion on the mobile. It is possible that logging in once reinstalled will work correctly.