Windows
Can not see thumbnails in windows? So you can fix it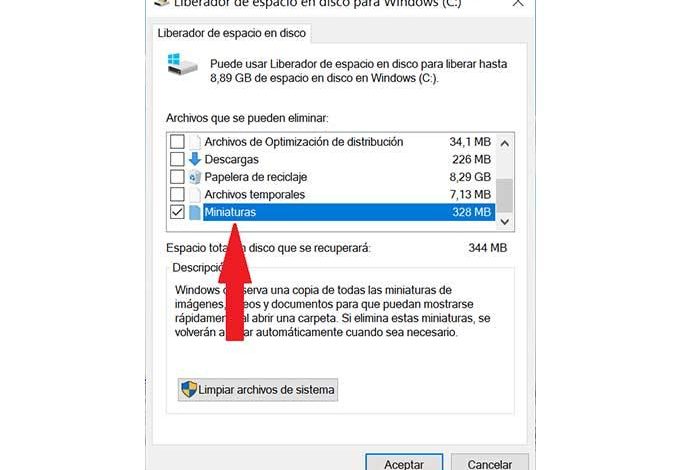 Many Windows 10 users have enabled the option to show thumbnails in folders that contain some type of image or videos. These thumbnails are a good alternative to the icon and quite useful for previewing the contents of any folder. However, sometimes these thumbnails are not displayed correctly in File Explorer or load too slow, which can be quite annoying. Therefore, today, we are going to know what we can do to solve it.
The reasons why the thumbnails are not displayed can be various. They may be due to problems with Windows File Explorer or with loading the thumbnail cache. To fix it and get it to show up correctly again, you may find some of these tips helpful.
What are file thumbnails useful for in Windows?
In today's Windows-based computers we use a good amount of files of all kinds that are scattered throughout our disk drives. The best thing to do is that we keep all of this properly organized in its corresponding folders, but in most cases, this is not the case. Therefore, when it comes to locating a specific file, we can find ourselves in a serious problem. Even more so if the folders that over the months and years are full of content of all kinds.
That is why the fact of being able to see the miniatures to which we will refer in these same lines, will be very helpful. In this way we will have the possibility to locate what we are looking for more quickly and in a more visual way. What's more, this is something that becomes especially clear if we refer to content as widely used today as multimedia.
Here we refer to video or photo files, since these thumbnails show us a small capture of that still image or set of images, which will be of great use in Windows File Explorer.
Restore the folder where thumbnails are not displayed
If the thumbnails are not displayed in a certain folder, we can choose to restore it to try to solve the problem. To do this, we must select the folder where the thumbnails are not displayed and right-click to select "Properties". Here we will go to the "Customize" tab and click on "Restore default". Next, click on Apply and finally on OK, to save the changes and check if the thumbnails are already displayed correctly.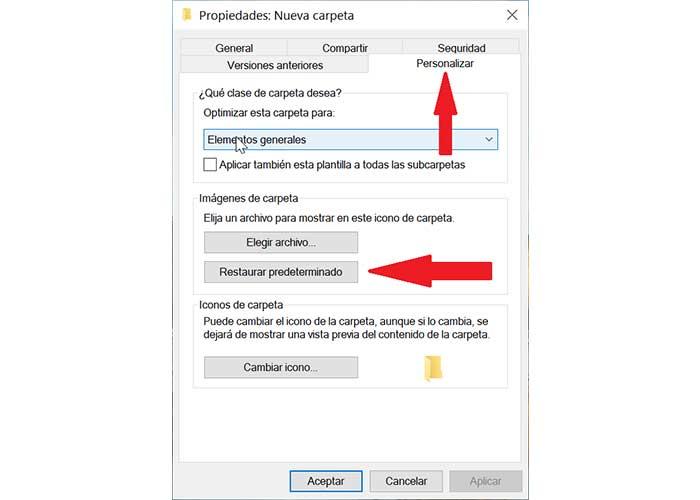 Windows Explorer Settings
If the thumbnails are not displayed correctly in Windows Explorer it may be due to a configuration problem, the option to show icons instead of thumbnails is enabled. To enable the viewing of the thumbnails we must write in the Start menu bar «File Explorer Options» and click on the application. Next, we go to the "View" tab to check if the option "Always show icons, never thumbnails is activated". If so, we must uncheck it, click on Apply and then OK. In this way, from now on the thumbnails will always be displayed instead of the icons.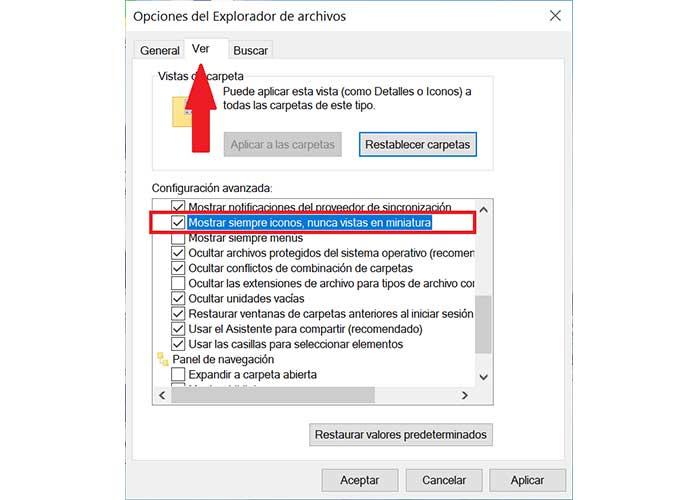 Restore File Explorer
We can also fix the thumbnail issue in Windows File Explorer by resetting the default settings. To do this, we write "File Explorer Options" and open the application. Now we must click on the "Restore default values" button, which we will find in the "General" and "View" tabs . Once done, the application will revert to its default settings which should solve the problem.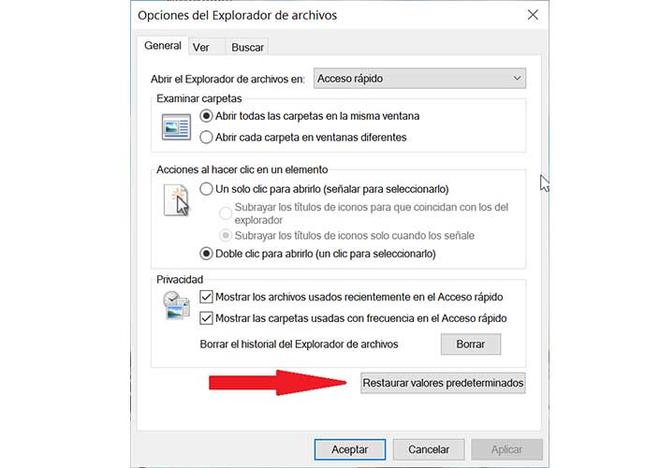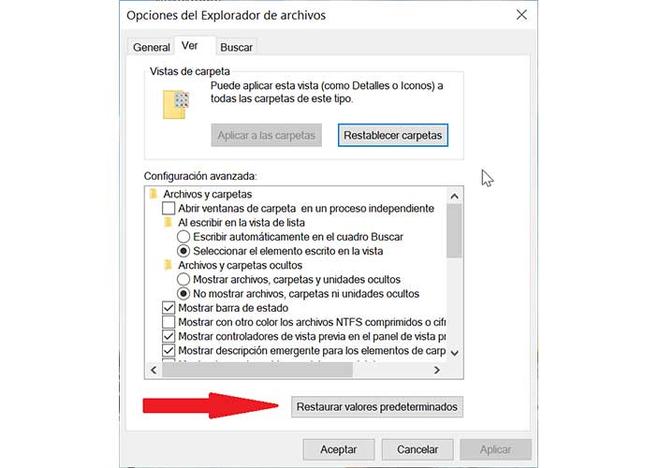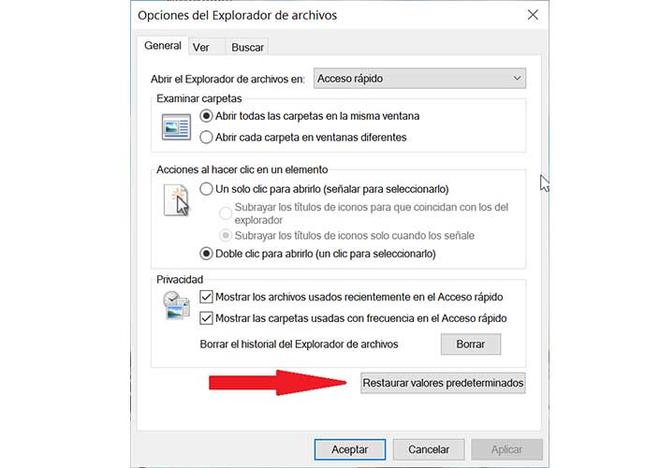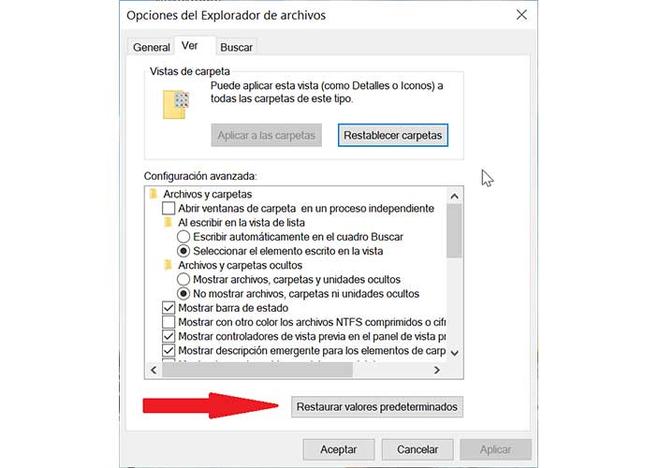 Review advanced system settings
Another reason why we do not see the previews of the thumbnails correctly on our computer may be because they are not enabled within the advanced configuration of the system, so we must check it and in case it is necessary to activate them.
We will write "Advanced system configuration" in the start menu and we will access the tool. Later we click on the "Advanced Options" tab and here we select "Settings". On the next screen we must make sure that the options "Save thumbnail previews from the taskbar" and "Show thumbnails instead of icons" are marked, and if they are not, we mark them. Finally, click on Apply and OK to save the changes. With these two options enabled the thumbnails should display smoothly.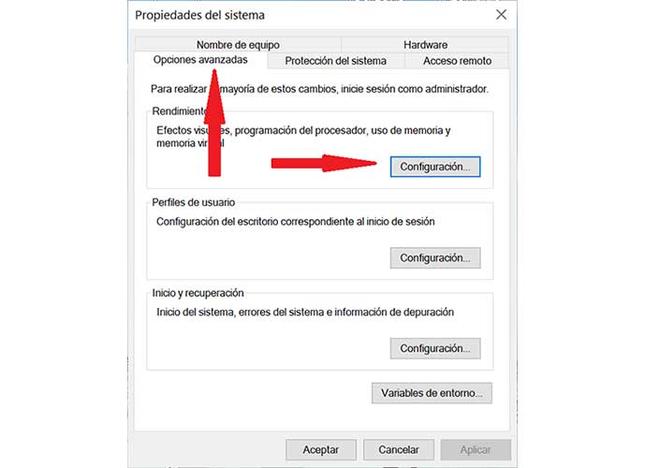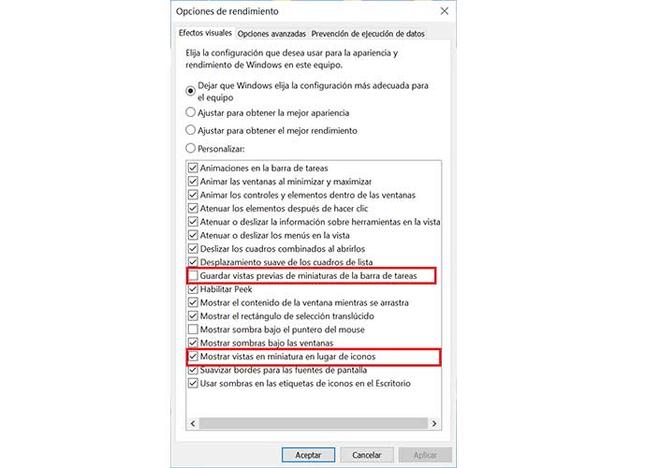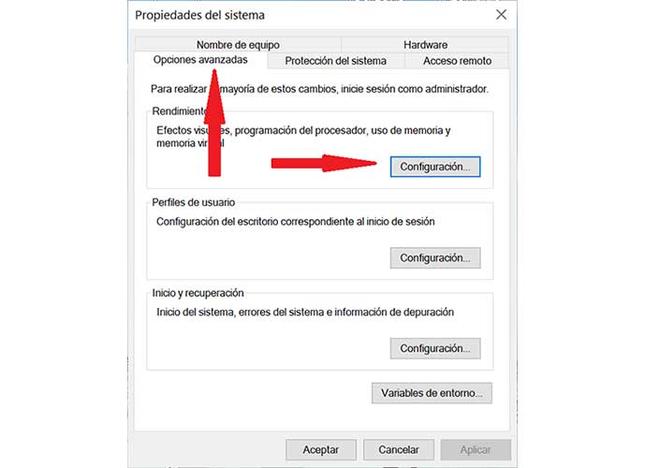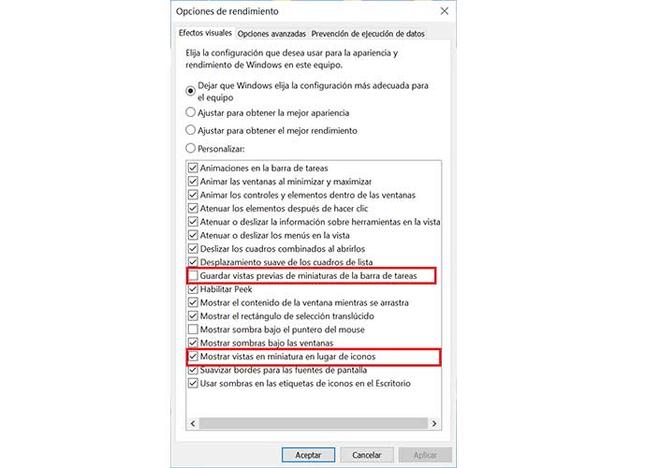 Clear thumbnail cache
By default, instead of using generic icons, Windows uses thumbnail images to display the contents of a folder. These small images are stored in a file called the thumbnail cache. This way you don't have to continually load images every time we open a folder. Sometimes it may be necessary to recreate the thumbnail cache files to fix the problem.
For we must go to the start menu and open the Disk Cleanup. To do this, simply type "cleanmgr"  and select the tool. Next, we select drive C and click OK. Now, in the list of files that we want to delete, we will go down at the end of the whole and we will leave the "Thumbnails" option marked, being able to remove the rest of the options if we wish. Finally, click on OK and the thumbnails will be deleted and automatically re-created when necessary.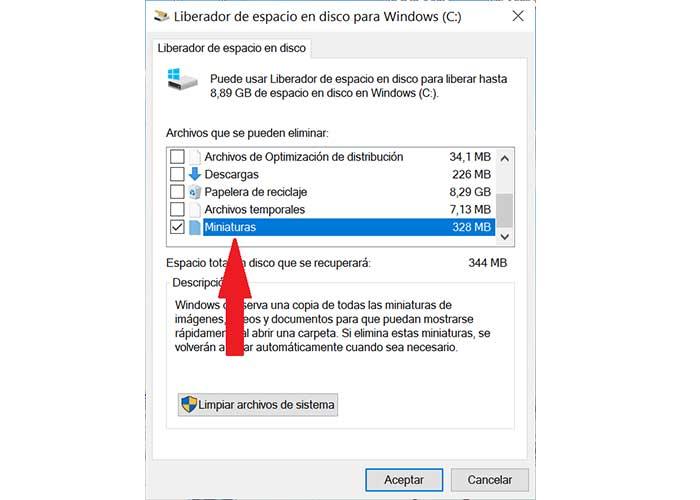 Programs to enable image preview
If you have problems to enable the preview of the images in Windows, we suggest some programs that can help us to obtain previews of the images:
SageThumbs
It is a free application compatible with all versions of Windows that will allow us to enable a preview of any image in File Explorer. It is characterized by being compatible with up to 162 image formats and 224 extensions through the GFL library. It also supports 26 additional formats via XnView plugins. This small extension is added to the contextual menu of File Explorer, so it is added as a complement within Windows, so there will be no executable. We can download SageThumbs for free from this link.
QuickLook
We are facing a free open source application, which will allow us to see any type of images as a preview in Windows File Explorer. It has support for image formats (PNG, JPG, BMP and GIF), video files (MKV and M2TS), compressed files (ZIP, RAR and 7Z), Office documents (DOC, XLS, PPT and XLSX), files PDF, HTML and MarkDown. You can download QuickLook for free from this link.
Seer
We turn to a tool that is characterized by being fast, at the same time powerful and highly customizable. With it we can preview any file in full screen without having to open it previously. It supports hundreds of file formats, both audio, video, image, text and PDF. It is free and we can download it from here. Optionally it has a paid version that includes updates.