Windows
Can not see photos in windows 10? So you can fix it
Windows 10 the most recent current operating system, in the application that it incorporates, called Photos, to view all kinds of photos and images in the operating system. It is compatible with most formats, such as the most used by users: JPEG, JPG, PNG and GIF, among others. Even so, there are some formats that said application does not include or does not allow us to visualize, for this reason we look for a solution for it.
The error that appears when we try to view an image whose format is not compatible with the application, we get the following error " We cannot open this file ". A very common example can be seen when we try to open .HEIC images without having the corresponding plugin installed.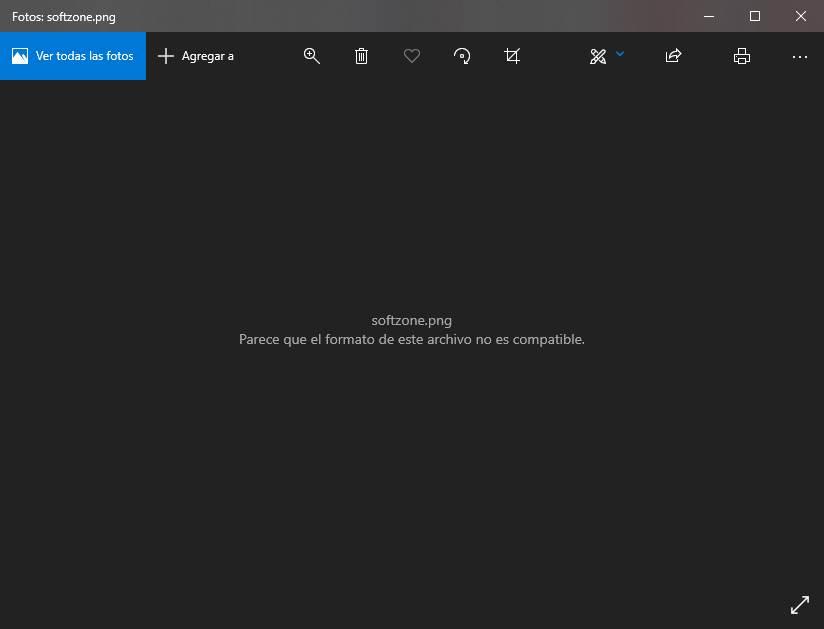 We are going to see the possible causes and how to solve these problems.
Check that the image is not corrupted
To check if an image is damaged or not, you must find if its image format is compatible with the image viewer, said application is compatible with most formats, in case of being a well-known format or mentioned above, and even so The image is not displayed, it is damaged.
We can also discard this option if it is an image created relatively recently.
Reboot the system
Sometimes problems that seem more complicated may have an easier solution than it seems. It may be the case that the Photos application has had any internal problem that prevents it from running normally, so restarting the system should be a practical option to consider. When you restart the computer and with it, the application may be able to unblock the problem that prevented it from working correctly.
Repair Photos app
In case of verifying that the image is not damaged, because if so it is more difficult to recover it, the next step will be to repair the Windows 10 Photos application, which may be damaged or misconfigured. This could be the reason why these images could not appear to us.
For this we will follow the following steps:
We will go to Settings :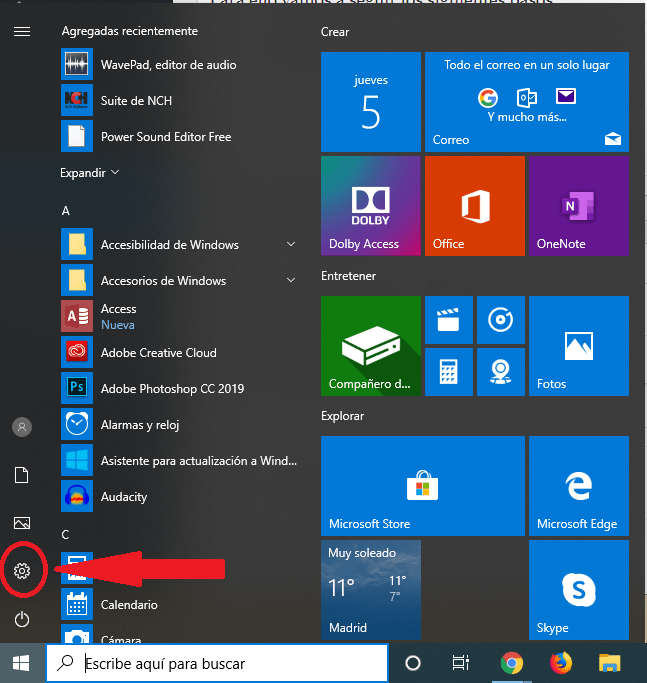 Once the new window has been opened, we look for Applications :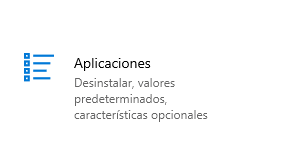 Within this window we will see several options where we will have to enter Applications and Features, we will look for Microsoft Photos, and we will click on Advanced Options.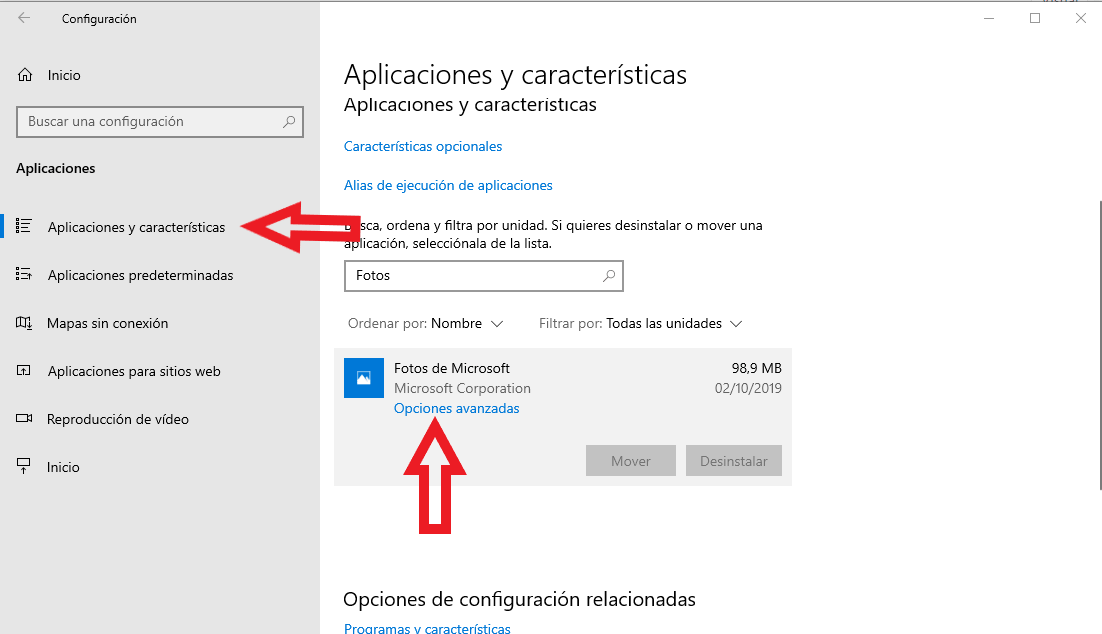 A new window will appear in which we can see the different options that we can make, according to the one that suits us best.
Repair: It is advisable to repair the application in case the images are not displayed, since possibly this option is the one that helps us to visualize them again.
Restore: In case we believe that we have touched an option, and the applications are not shown after that or we directly tried the repair option before and it did not work, we choose to restore the application, and a new message will appear where we will confirm that we want restore it.
Manually reinstall the Photos app
If we have already tried both " Repair and Restore " options previously and both options have not made you able to view the images or photos again, we will try another option which is to manually reinstall using Windows PowerShell with commands.
To do this, we will follow the following steps:
To open the PowerShell, we will press the Windows key + R or we will search for «Run» at startup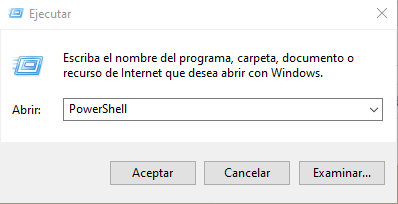 2.Once inside the PowerShell, we will execute the following commands:
Get-AppxPackage * foto * | Remove-AppxPackage

It will not return anything, but we will have already deleted the application, since in the Windows configuration it would not let us do it.
Now we just have to enter the Windows Microsoft Store, and install it again. Just like any other application. Thus, once installed, it should already work as the first day.
Use another program to view photos
The above solutions should correct any problems with the Windows default photo viewer. However, in case we continue to have problems, then what we will have to do is look for an alternative.
On the web we can find a large number of programs to view photos. One of the simplest and most free is Faststone Image Viewer. This program is a very fast and stable photo viewer compatible with all types of formats, so you can open any type of photo without problems simply by double clicking on it. We can also find another simple and light alternative called IrfanView, a veteran compatible with all formats and with basic editing and drawing functions.
We can also find other programs to view photos that, in turn, act as image managers. For example, Adobe Lightroom is one of the programs to catalog photos that will allow us to have our photos organized and, for a fee, to retouch and improve them. ACDSee, on the other hand, is another very complete similar program that allows us to view, retouch and organize all our photos through a complete interface and, at the same time, very simple to use.
Set another program as the default for viewing photos
Be that as it may, whether it is the Photos application itself that comes pre-installed in Windows, or any other third-party application that is giving us problems, we have to change it. And if we discover that one of those solutions does not work properly now, and another does, the best we can do is set the second as the default.
In this way we will save a lot of time in the future, since by double clicking on an image format, it will open directly in the solution that works well and opens them. That is why we are going to show you how to achieve this below. It is something that we will have to carry out from Microsoft's own operating system, specifically from the Settings application . To open it we only have to use the Win + I key combination . Next we have to go to the option called Applications on the screen that appears.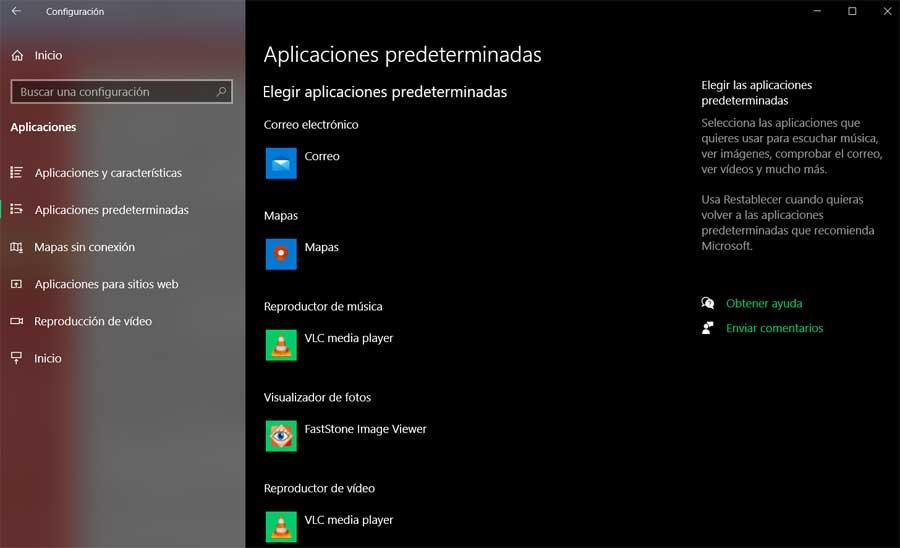 After this, in the new interface that we have in view, in the left panel we see a Default Applications option , which is where we click, since it is the one that interests us in this specific case. Here we find the Photo Viewer section so that we can choose the program that we want Windows to use from now on to open these contents and thus no longer have problems with them.