Windows
Can not play full screen on windows? Fix it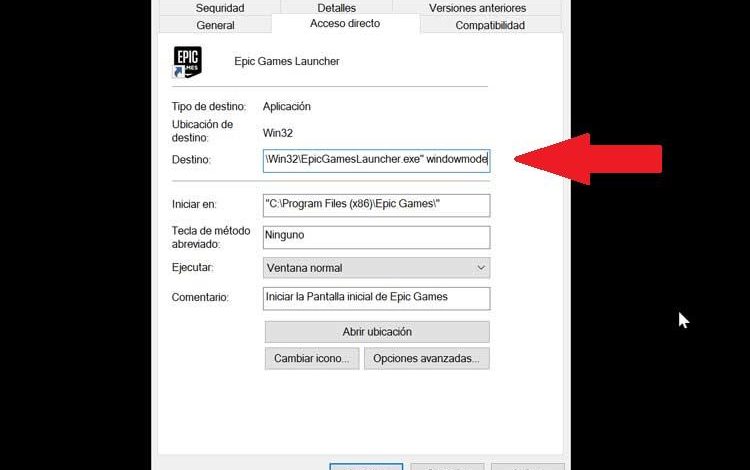 Our Windows computer can be used for both professional and domestic tasks, so it is common for us to install a large number of applications and games on it. Sometimes we can find that some of them cannot be executed in full screen for whatever reason. When we talk about games, sure that using the full screen is a priority, since if we play in windowed mode it is less immersive and we do not take advantage of the full space of our monitor.
We can also find universal Windows programs that have been developed to be displayed in windowed mode, without the possibility of extending it to full screen. If we want to play our favorite games in full screen and we do not know how to do it, we are going to check different ways to see their content in full screen.
Advantages of playing full screen
When we look for ways to optimize our games we tend to find ourselves with the question, is it better to be in full screen or in windowed mode without borders? Broadly speaking, both modes are very similar, and they will surely work for us without problems. But they have some differences.
In the "borderless window" mode, the resolution we can use is the desktop resolution, and if we change it, the desktop resolution will be changed. The brightness and contrast adjustments generally do not work when using the default values ​​of the desktop and, in addition, we limit ourselves to the FPS that we have configured by default. As an advantage, we can switch between applications much more quickly.
The "full screen" mode brings with it several improvements. The graphics takes full control of the screen and this allows us to better control the resolution, brightness, contrast and FPS of the game. In addition, the desktop is freed from memory, leaving all the resources available to the game. However, the task of switching between applications is complicated while we play.
So which one is better? Whenever we can, it is better to choose the full screen mode. Although we should try both and stick with the one that works best.
Open universal apps in full screen mode
With keyboard shortcut
Since the time immemorial of Windows, it has always been possible to launch some applications in full screen by pressing the f11 key. This option has already disappeared for some years, although there is a new option to do so.
Now, through the Windows 10 Creators Update tool it is possible to open in full screen mode any type of universal applications such as the Edge browser or the Microsoft Store. To do this, it will only be necessary to launch any application and make sure that its entire window is maximized. Now using a simple keyboard shortcut formed by the Windows + Shift + Enter keys will help us to show the application in full screen.
At the moment that we no longer want to show the application in full screen, we can return it to normal mode. This is something as simple as hovering the mouse along the upper edge of the screen, where a bar will appear with an icon represented by two diagonal arrows pointing to the other. This bar has the option of exiting the full screen mode just by clicking on it. If we minimize it, the moment we maximize the application again, it will run in full screen mode again.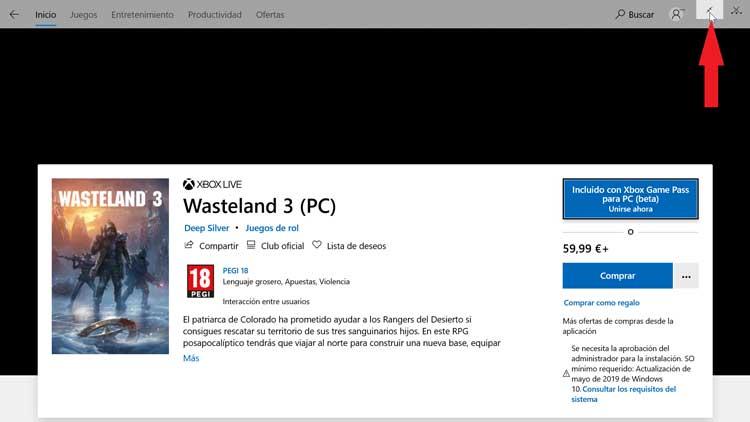 Run games in full screen
Using a keyboard shortcut
The first and simplest method to display a game in full screen is to use the Alt + Enter keyboard shortcuts while playing. This method should work for most games, allowing us to switch between screen mode and full screen mode interchangeably. This shortcut works for DOSBox which is very common when playing old games. In contrast, some games use this keyboard shortcut for other functions, so it will be necessary to force full screen through the game menu.
Look in the games settings menu
Within games, especially those more modern, they usually incorporate their own area to manage their settings in the menu. In this section it is likely that we will find the option to launch the game in Full Screen (Full Screeen). To do this, we must start the game and navigate to the video configuration section and verify that there is a display mode in the form of a drop-down. Here we must select the full screen mode. Once we are playing in full screen we can exit it, it is possible to press the Esc key to exit this mode or we will have to return to the configuration menu to choose another display method.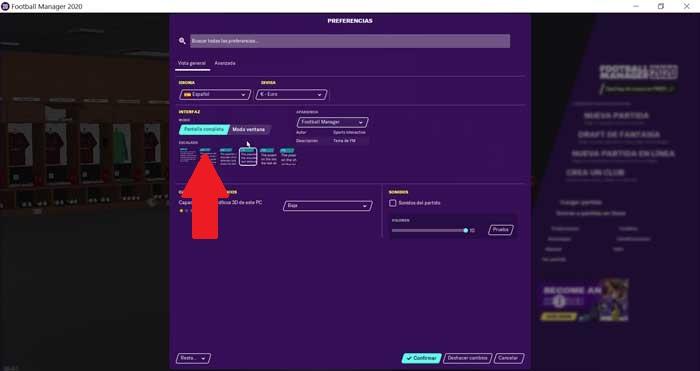 Set the Windows 10 screen scale to 100%
Sometimes we may not be able to view games full screen if the display scale is not set to 100%. In order to configure it, we must press the keyboard shortcut "Windows + I" and the "Configuration" window will open.
Now we select the "System" tab and then click on "Screen". Next, we scroll down and look for the "Scale and distribution" option, where we will find the "Change the size of text, applications and other elements" function. We will click on the drop-down menu and we will change it to 100%.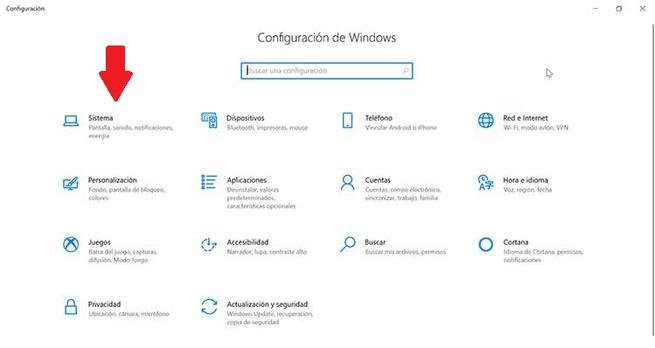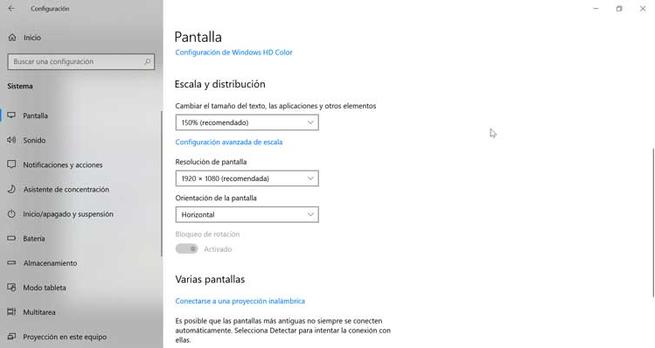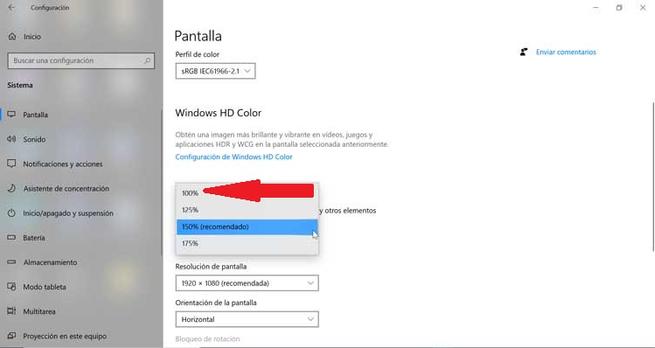 Run the game in Compatibility Mode
There are situations in which the game may not be compatible with Windows 10 full screen mode. For this, we can try to run the games in compatibility mode to try to solve the problem.
To do this, we right-click on the game's shortcut and select "Properties". Now we must click on the "Compatibility" tab and visualize the "Compatibility mode" section. Here we must select the box "Run this program in compatibility mode for" and select a previous version of Windows that will appear in the drop-down menu. Finally, click on "Apply" and "OK" to save the changes.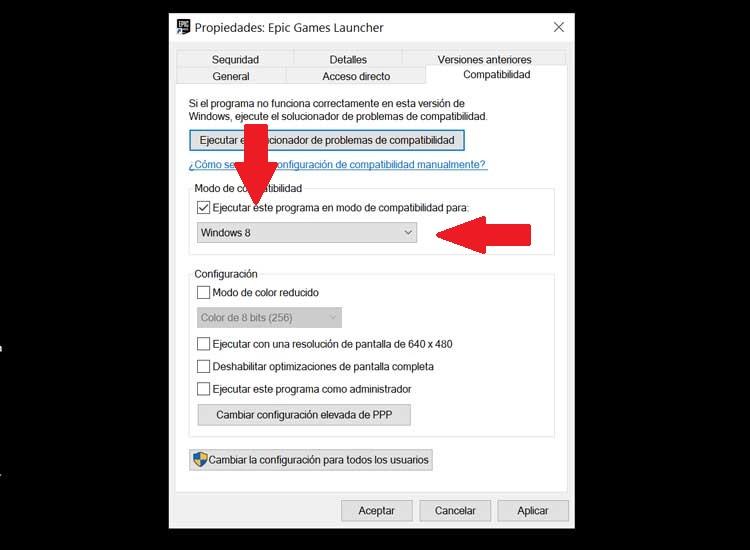 Enter a command in the shortcut
Another option that we can try to use to run games in Full Screen, is using a shortcut. On it we will have to click with the right mouse button and then select the "Properties" option from the context menu. In the "Destination" area we find the path of the game executable. To get them to run in Full Screen it will only be necessary to increase it by means of an additional command : «w», «window», «windowmode».