Windows
Build 20262 is coming to windows 10: will we see the 21h1 rtm soon?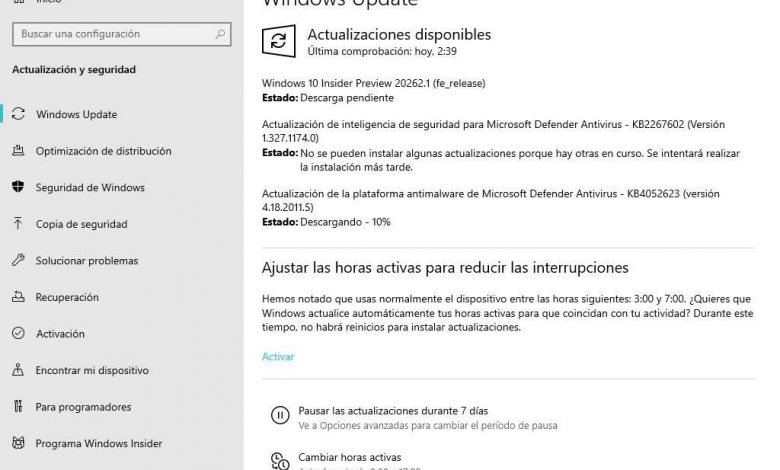 One more week, Microsoft has re-launched a new Insider build of its Windows 10 operating system. With the latest version 20H2 reaching more and more users, Microsoft is already giving the final touches to 21H1, the first update next year. For the second week in a row, the company has released the new build 20262 in which, instead of bringing big changes and improvements, only bugs have been fixed. Could we be close to the RTM version and the start of development for the 21H2 update?
This new build is already reaching all users enrolled in Microsoft's Insider program. Although Microsoft has again cataloged it within « FE_RELEASE «, in reality it is clear that it is part of the versions that will reach all users next year.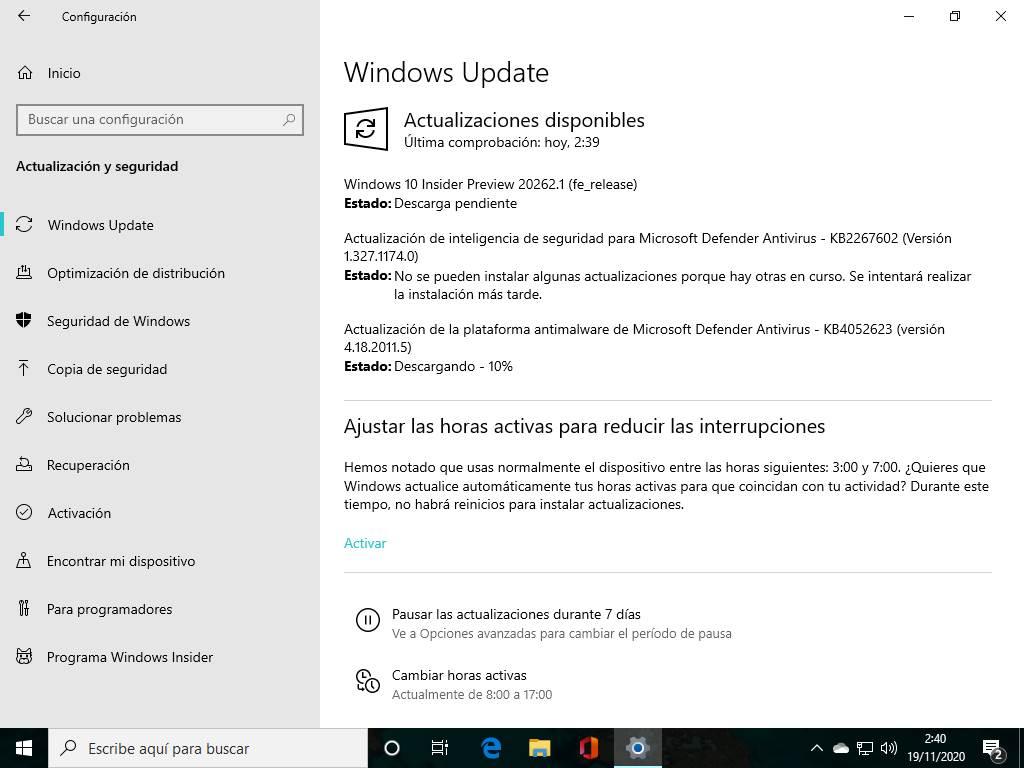 Bugs fixed in the new build 20262
Microsoft has taken advantage of the release of this new Windows 10 update to correct a total of 10 errors present in previous builds of the operating system.
Fixed a bug that made some applications appear transparent and their content was not visible.
Fixed a bug that caused the SleepStudy function to not work properly.
Fixed an issue that caused digital pens to malfunction in the operating system.
Fixed an error that made the trackpad stop working if, while scrolling a web, we closed it with Control + W.
Fixed a bug that caused notifications to not work properly.
Fixed several bugs in Narrator that prevented the use of certain functions when interacting with dialog boxes.
Fixed a problem detected in the operating system that caused that, when connecting a Wi-Fi network and a mobile network at the same time, the apps could not use the Internet.
Fixed a bug that caused DWM to stop working unexpectedly.
Fixed a bug that caused the Settings panel to stop working when moving to the Storage Sensor.
Fixed a bug that prevented some applications from registering correctly on the system after updating.
Known bugs in build 20262
In addition to the errors corrected in this new 20262 build, Microsoft has taken the opportunity to update the list of known bugs, errors that will gradually be solved until the build is as refined as possible.
The upgrade process to install a new build takes too long for some users.
Live views for pinned websites are not working properly.
Microsoft is working to activate the new experience for the taskbar as soon as possible.
An error 0x80070426 affects Windows 10 users when they try to sign in to multiple apps.
The disk manager in the Settings menu does not show connected hard drives.
Investigating a bug that causes black text to appear on black backgrounds and themes.
A break for Christmas
For now, all Insider users targeted to the Dev channel will receive this build. And for the next two weeks they will continue to receive new builds of the operating system for 21H1. However, after the security patches coming to Windows 10 in December, the company has confirmed that it will be taking a break over the holidays.
Windows 10 won't receive any updates until January 2021, including, of course, cumulative updates for supported versions of Windows and build Insider.
Although it is not official, it is likely that after this hiatus Microsoft will already begin with the development of build 21H2, but we will still have to wait to see if the company decides to make a statement.