Windows
Build 19645 comes to windows 10 with audio and linux improvements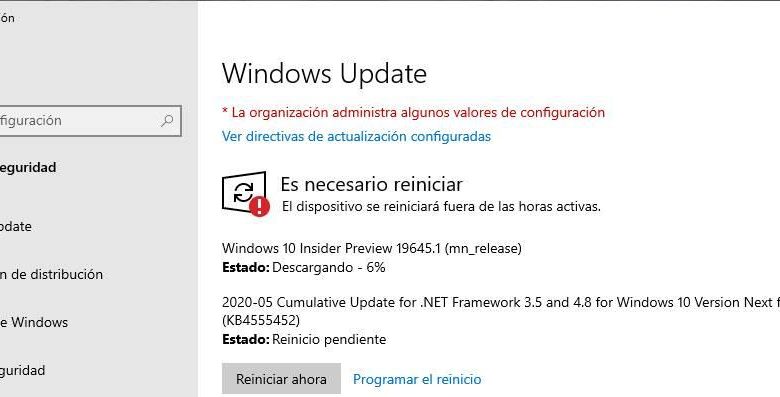 Although Windows 10 20H2 should already be in its final stages of development, there are still almost 6 months left before we can update to this new version. While the May 2020 Update continues to gradually reach more users, Microsoft continues to shape what will be the second update of this year, 20H2, before starting with the development of 21H1, which will begin to develop this month. And, it seems, in addition to correcting errors, Microsoft also has the odd ace up its sleeve for this new update.
One more week, Windows 10 Insider users have just received a new update for Microsoft's operating system: build 19645. This new compilation has just reached all users subscribed to the anticipated ring of this program and, thanks to it, they can continue to have a contact with the improvements and news that Microsoft is preparing for the second update of this 2020.

What's new in build 19645
Control Windows volume from mobile
Last April Microsoft announced a novelty related to the audio of the operating system, although this novelty was not yet available to the general public. This allowed us to control the volume of our PC from the mobile through the Your Phone app of the operating system.
Now, when we play music, our mobile will be synchronized with Windows 10. We can change the audio tracks, control the volume and even choose different sources from which to play the music on our PC.
This feature may still be buggy as it is in an experimental phase. But what is certain is that it will be part of the final version of Windows 10 20H2.
WSL and virtualization enhancements
Another novelty in this new version of Windows 10 is related to Linux and the Windows subsystem. From now on, the Linux kernel is no longer part of Windows, but is downloaded and updated via Windows Update. This was going to be one of the many novelties that WSL2 would bring with the launch of the May 2020 Update, although it was finally delayed. At last, it will reach all users with Windows 10 20H2 next fall.
Support for AMD "Nested Virtualization" virtualization has also been added.
Fixed bugs
How could it be less, the new build 19645 of Windows 10 20H2 also brings several errors solved so that, little by little, it is as stable as possible:
Fixed an issue with eMMC memories that caused the computer to freeze when coming to sleep.
Fixed multiple IME keyboard bugs.
Fixed a bug that caused the taskbar thumbnails to not display correctly.
Fixed a bug that prevented the correct use of handwriting.
Fixed a bug that caused that, when resizing a program, it was minimized instead of adapting to the new size.
Fixed a crash in Windows Hello when trying to improve facial recognition accuracy.
Fixed error 621 when using smart cards.
Bugs yet to be solved
And finally, Microsoft has published the list of errors still to be fixed, a list that, by the way, is already quite small and indicates that Windows 10 20H2 has its RTM version around the corner:
Investigating a bug that causes Windows updates to take a long time to install.
The download and document icons in the Windows privacy panel are not displayed.
At any moment Microsoft will end the development of Windows 10 20H2 and will make the jump to 21H1, next year's update that will continue to shape this operating system.