Windows
Build 19624 comes to windows 10: a lot of correction and little news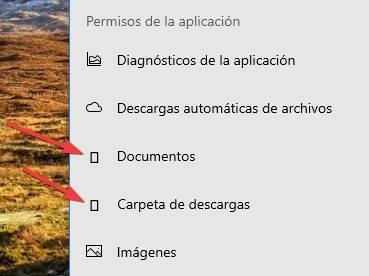 Although there are still 3 weeks left to update our computers to Windows 20 May 2020 Update, the 2004 version of the operating system, Microsoft continues to work on what will be the second update this year: 20H2. As has been rumored for a long time, this new version is going to be a minor update, that is, it will bring little news and will focus on improving the stability, performance and quality of the operating system. Therefore, it is normal to find compilations, such as build 19624, without news, especially focused on correcting bugs.
A few hours ago, Microsoft released a new build of its operating system for users enrolled in the Quick Ring of the Insider program. This new version, Windows 10 20H2 build 19624, has not brought changes and news like the previous versions, but its development has focused on improving various aspects of it and, above all, correcting a good number of bugs in the operating system .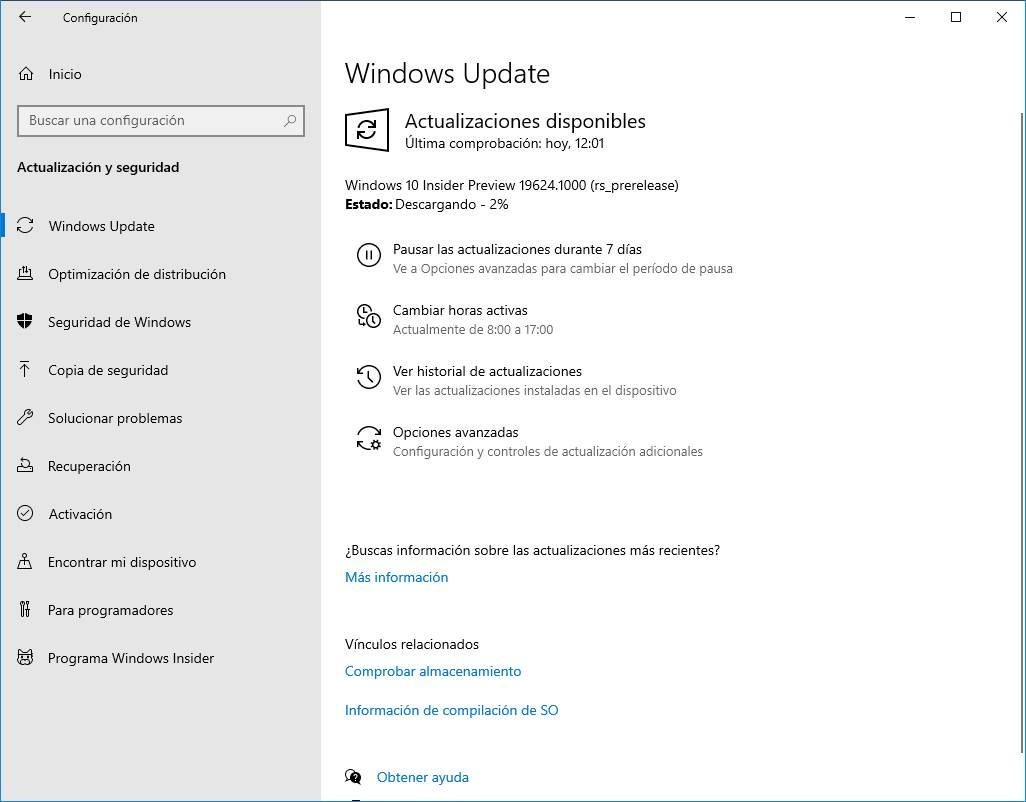 Improvements received by Windows 10 build 19624
Microsoft has taken advantage of the release of build 19624 to include a series of changes and improvements within its operating system:
The search box on the Settings screen has been disabled (temporarily) due to a malfunction.
VPN connections have been improved so that if we manually disconnect from one, we will not automatically reconnect to it. This would work the same as when we disconnect from a Wi-Fi network manually.
Updated the text of the "add device" dialog within the Bluetooth section.
Now it is possible to copy the text of the optional updates section of Windows Update, to find information or use it as we need it.
Bugs fixed in build 19624
In addition to the above improvements, a long list of bugs found in previous builds has also been fixed:
Fixed image flickering issue in Shell and some apps.
Fixed a bug that caused IIS to revert to its initial configuration after installing a new build.
Fixed a bug that caused an access error when quickly switching between WSL distros from the file explorer.
Improved the stability and reliability of the browser.
Fixed configuration and volume issues when selecting certain endpoints in the playbar.
Fixed a bug that caused VPN connections to not work properly.
Fixed (temporarily) the error that the battery icon of the lock screen was always empty.
Fixed a bug where, if the laptop was suspended, and connected to an external camera with Windows Hello, it could not unlock the PC.
Fixed a bug that could cause error checking after being idle.
Fixed the bug that caused some Bluetooth mice to take a long time to reconnect after the computer was suspended.
Fixed a bug that prevented exiting the dialog box in the Connect app.
Fixed the error that prevented the Core Isolation feature of Windows Security from not being enabled.
Fixed Windows Update error 0x800700b7. A bug in Windows Update that prevented updates from being checked and completed has also been fixed.
Fixed the problem of language links, within Settings, appearing the wrong color when using high contrast.
Fixed a bug in the optimizing units text that caused it to be cut off in multiple languages.
Errors yet to be fixed in Windows 10 20H2
Microsoft has also provided a list of a number of known bugs that have not yet been fixed, but will be fixed as time goes by:
Narrator and NVDA do not work on the new Edge Chromium.
A bug that causes updates to hang for quite some time is under investigation.
The 0xc0000409 error that causes the update to fail on some devices is also investigated.
They are already working on solving the problem of the icons in the "Documents" and "Downloads" sections of the Privacy menu, in Windows Settings.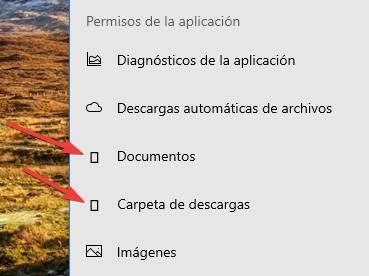 We remember that Windows 10 20H2 is still a very unstable version of the operating system. We recommend installing it only on virtual machines or computers intended for testing, never on our main computer.