Windows
Bring the matrix universe to your pc with yourse themes and backgrounds for windows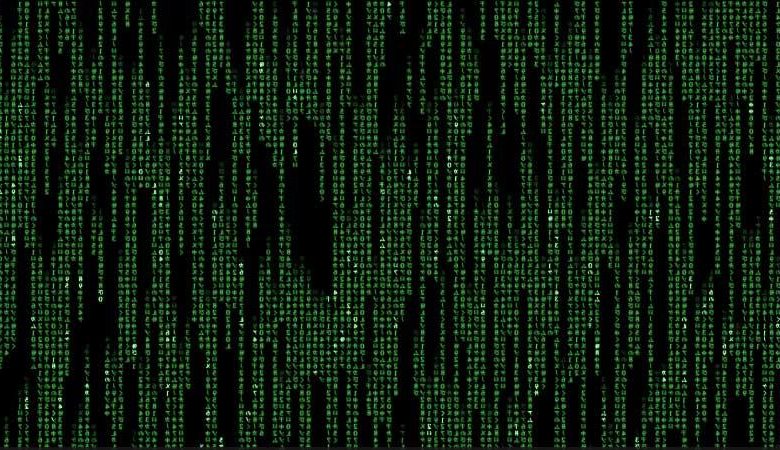 Everything related to Windows customization is one of the most commonly used sections as a general rule. This allows users to be able to work with an operating system that is much more optimized for their day-to-day PC.
And we are not only referring to customizing aspects related to the system's own user interface, but also to the functional theme. So we can gain productivity and improve our work and performance in Windows in general. In addition, with the changes in this sense that those of Redmond propose to us for its operating system, we managed to have a Windows more adapted to what we need. But with everything and with it, in these lines we want to focus on the aesthetic section of the system.
Specifically with this we refer to the possibility of being able to improve or change the appearance of Windows in some of its external sections. For all this we can use well-known elements such as themes, backgrounds or screen savers. As you will know first-hand, these allow us to add new wallpapers to the operating system desktop quickly and easily.
In fact, along these same lines, we are going to take care of giving the operating system an aspect that is related to the mythical Matrix movie. Despite its years, this is a title fondly remembered by most movie lovers. Also some of his best known images continue to decorate PCs around the world. If that is not your case, we are going to help you achieve it. That is why below we will show you some backgrounds, themes, and screensavers related to this theme, the Matrix movie.
How to change a theme or background in Windows 10
But first we must know that a theme in Windows is actually a set of funds that we configure so that they are changed on a scheduled basis from time to time. Therefore, at the same time, it is interesting to know that in order to establish a new theme on the PC, the first thing we do is access the Windows Configuration application . This is something we achieve from the Win + I key combination . After that, we click on the Personalization option and go to Themes, where we can choose the one that we previously downloaded, for example from the Microsoft Store.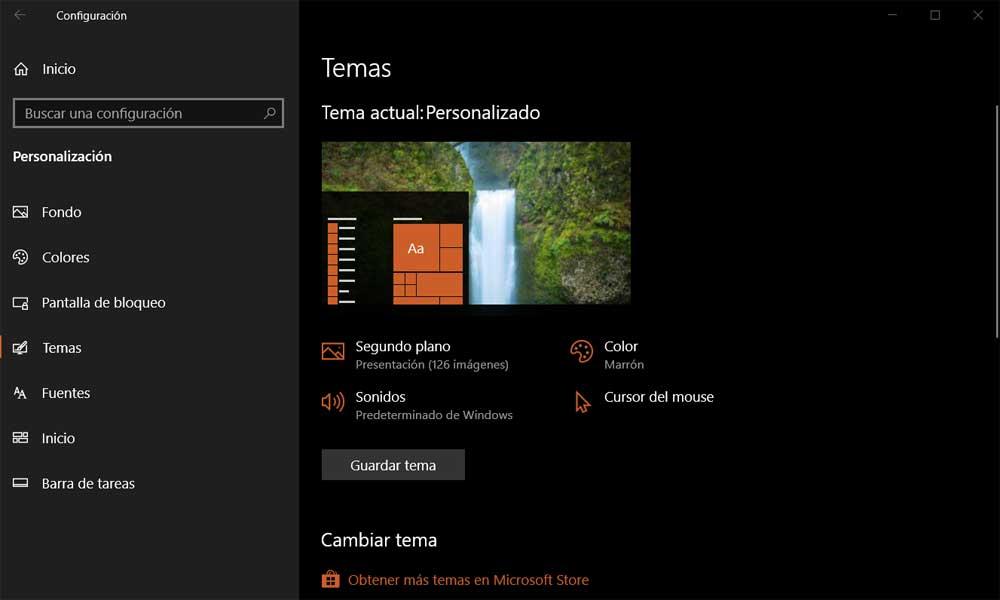 At the same time, if what we want is to install a fixed background as a desktop background image, we can also do it from the Settings application. Here we have several possibilities to achieve it, but one of the simplest is to download the image that we are going to establish in this. Then we can open it with the Photos application that is integrated into Windows itself and click on it with the right mouse button. At that moment a contextual menu appears that allows us to choose the option to Set as / Set as background, it's that simple.
Set a screen saver in Windows
If what we want is to activate a screen saver in Windows, again we access the aforementioned Configuration application as we saw before. Again we go to the Personalize option and after going to the Lock screen in the right panel, we find a link called Screen saver settings.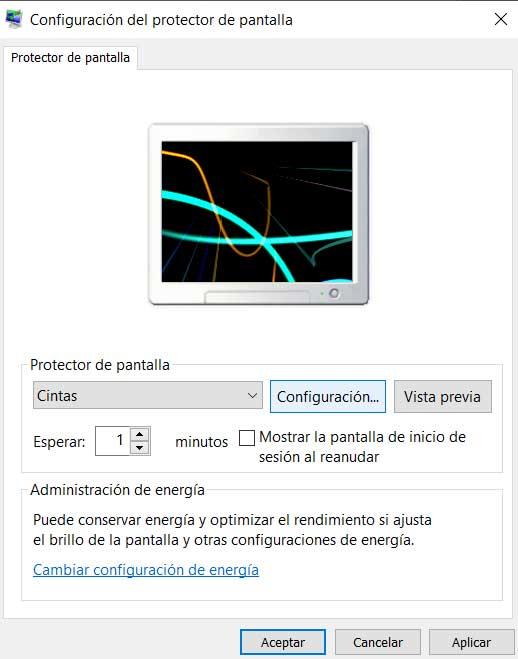 This brings us to a new window in which we can configure the default protectors, or establish a new one that we have downloaded before.
Matrix Live Wallpapers and Themes for Windows
Among the elements that we use the most and are successful when decorating the Windows desktop, here we find the aforementioned themes and backgrounds. Therefore, below we are going to show you some of the most prominent and striking that you can use that refer to the Matrix theme.
In the first place we start precisely with a theme called Matrix Theme, which, as you can imagine, could not be more appropriate. Say that we can do with it from this link.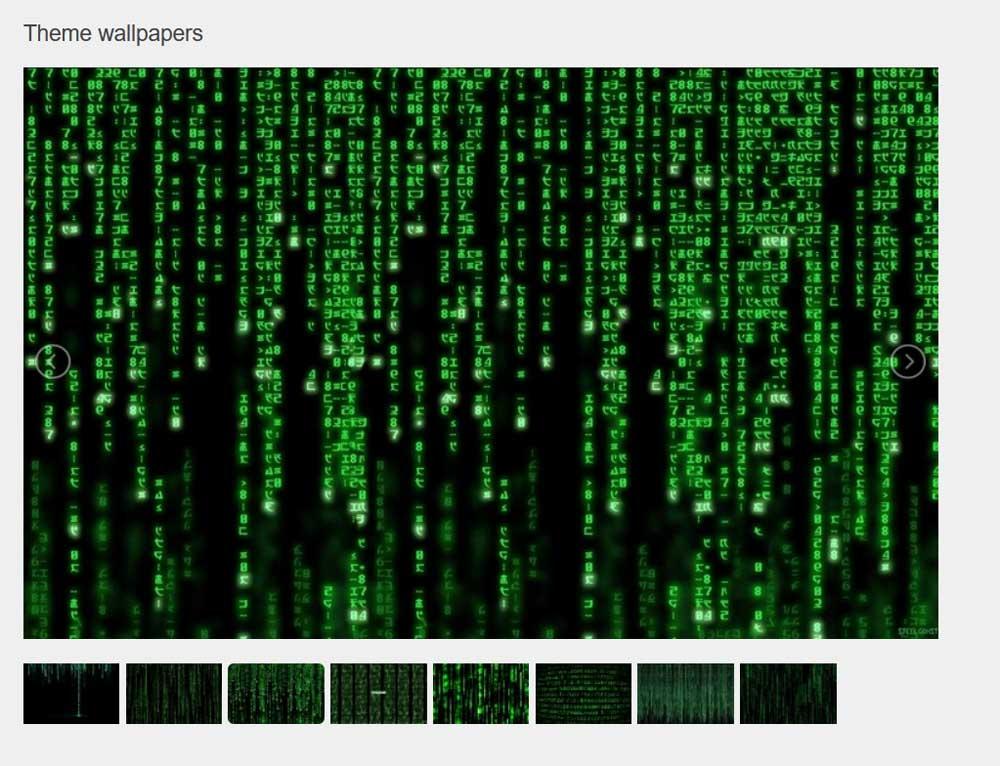 It is worth mentioning that this is a theme for the Redmond system that is included in the film that we are commenting on and that it is composed of a total of 8 HD backgrounds. Therefore, if we configure that these are changed periodically, we will have a desktop perfectly adapted to the Matrix environment.
On the other hand, we can also use some animated backgrounds from the same movie that we can find at this link. Here we can download some animations that we run in Windows and that are converted into background images with animation, of course, from the Matrix. Therefore, lovers of the title will also be able to enjoy these types of elements.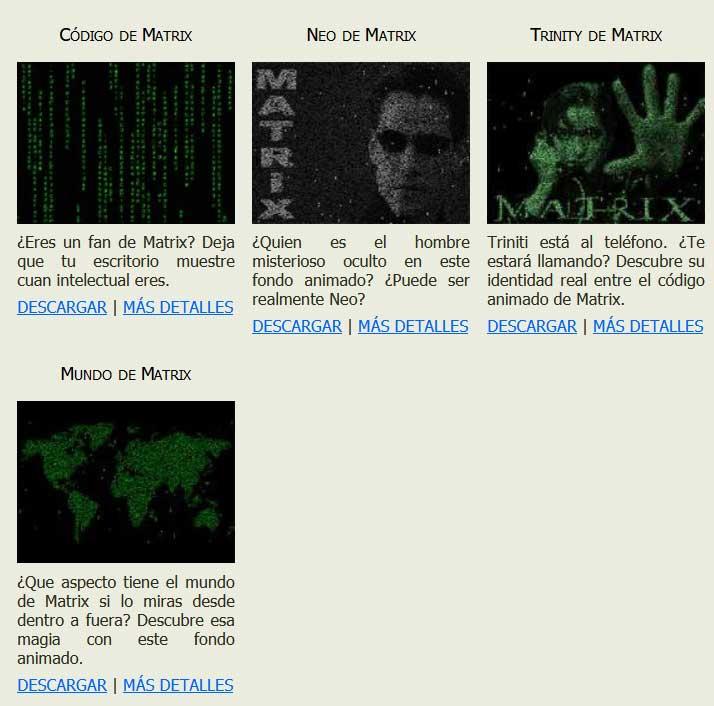 The best fixed backgrounds of the Matrix to decorate the desktop
First of all we talk about this world map that seems to be generated by the Matrix computers that you can download from this link.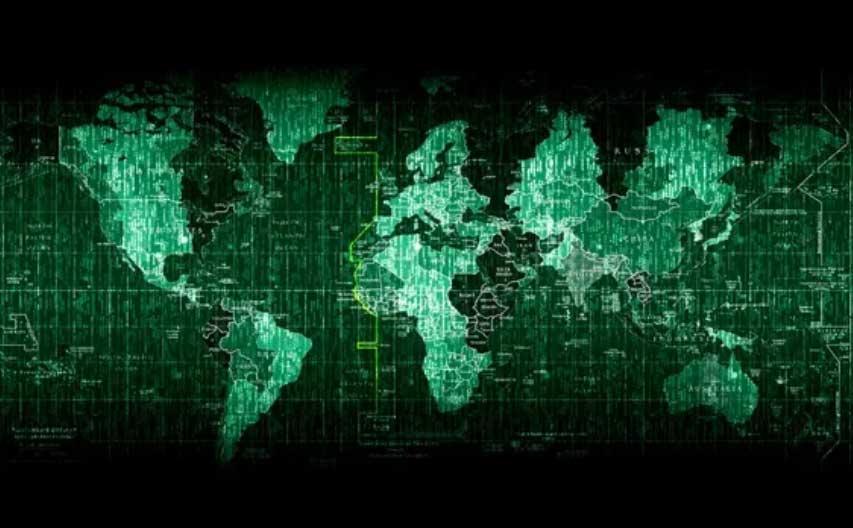 On the other hand, lovers of the saga will also be able to make use of this other background with the main characters of the film, a background that we download from here.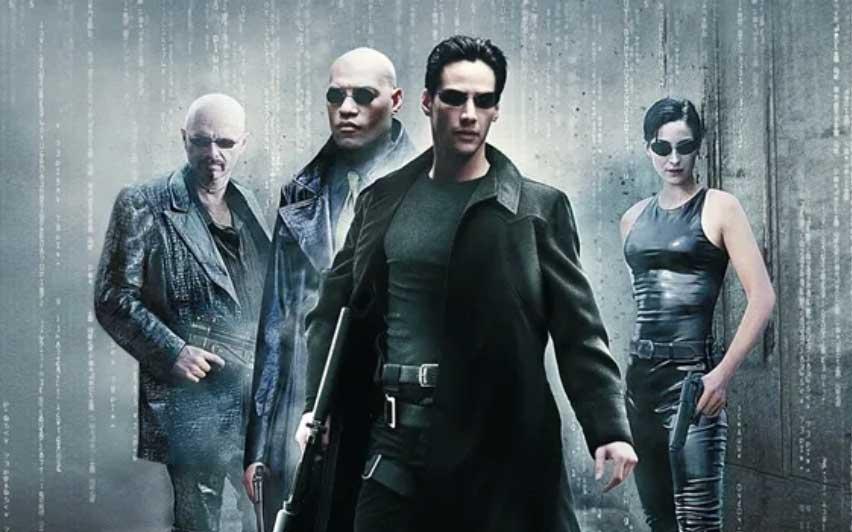 In addition we also find this other element of this type that refers specifically to the title Matrix Revolutions. We can download it from this link.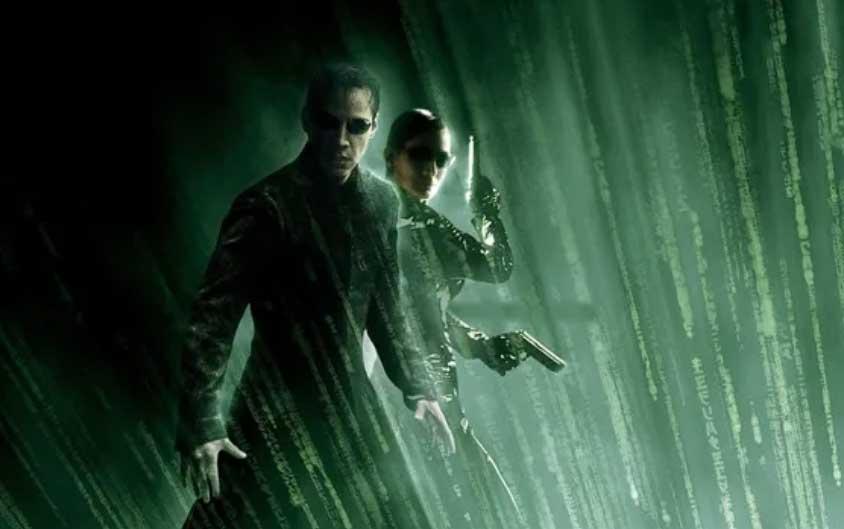 And for the nostalgic, here we offer you one of the most iconic images of the film series . To get this fund, you can get it from here.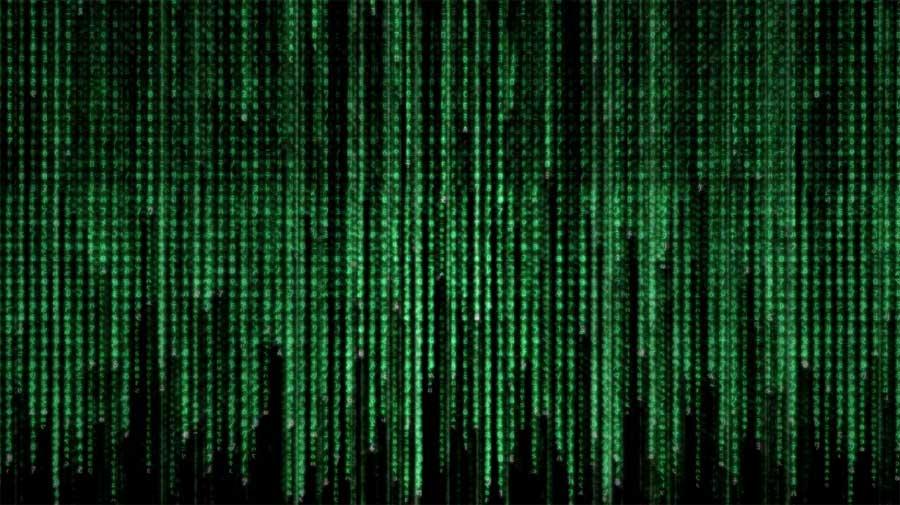 But if we don't want to be a little more original in this sense, we can opt for this cat with Matrix glasses. You can enjoy it through this link.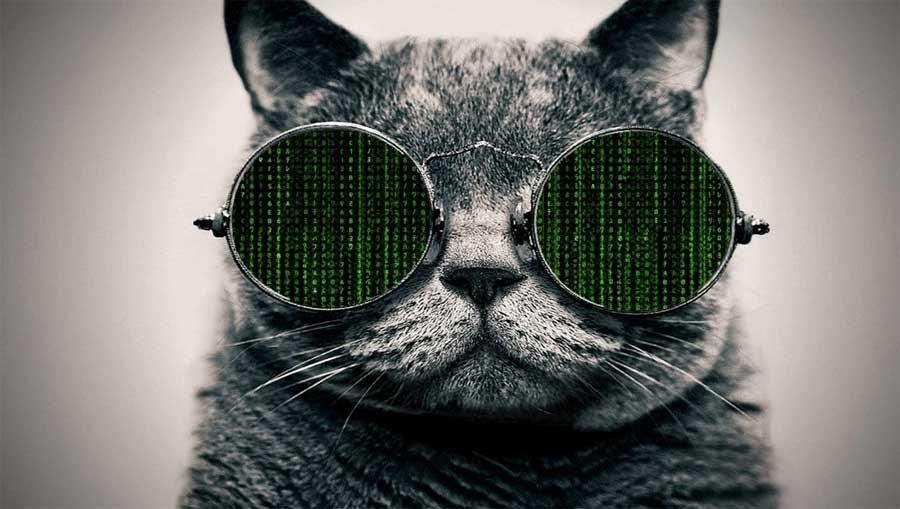 You remember the scene of the pills in the movie, so remember it with this attractive background that you can download from here.
Changing the third, we can also opt for this other proposal that translates into the end of the Matrix and that you download from this link.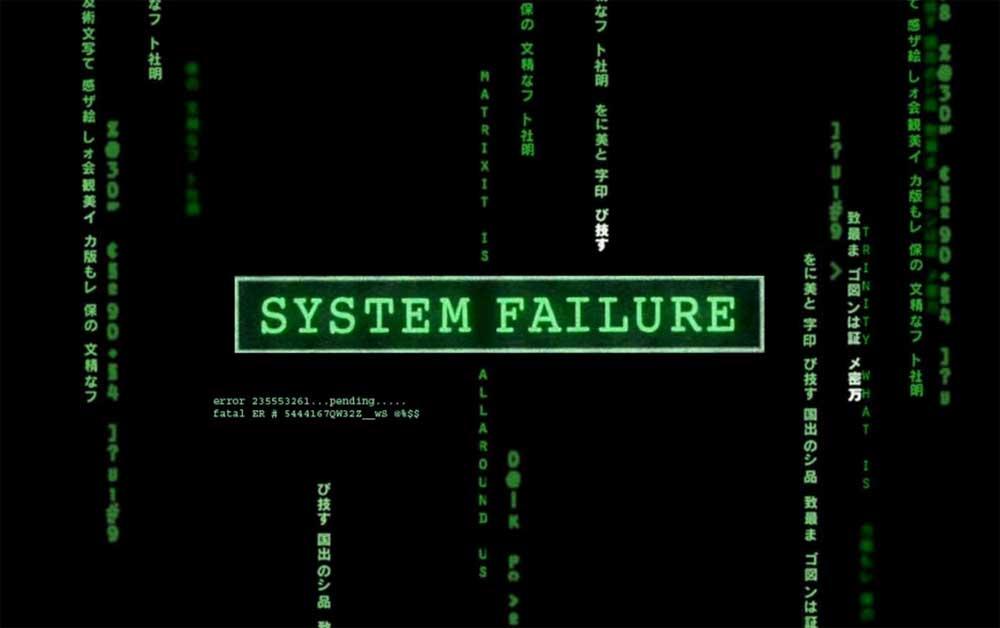 We can also choose to mix two topics as technological as Matrix and Anonymous, a solution that we find here.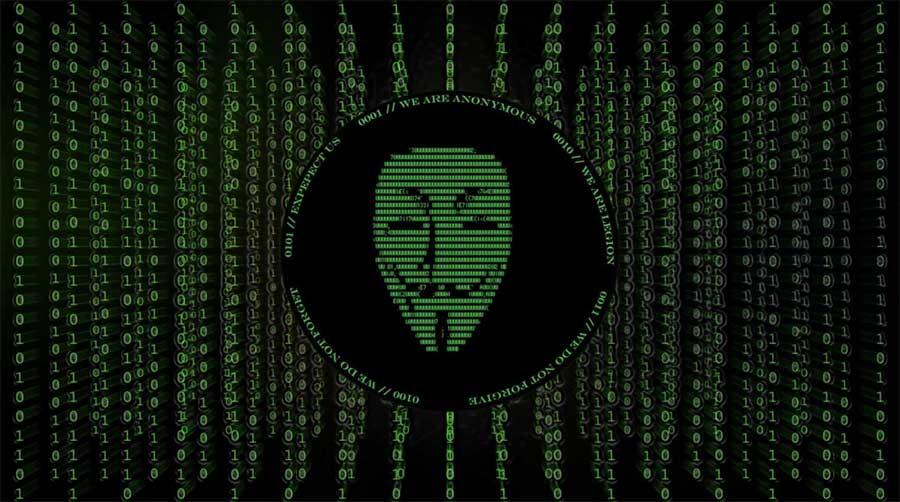 Take advantage of this Matrix screensaver on Windows
An element widely used especially in the first versions of Windows, now somewhat less, is the screensaver. Well, we already showed you before how you could change and customize this in Windows, so now we are going to tell you how to get one based on the theme that we are dealing with here.
Therefore, if we are one of those who still use a screensaver in Windows, and at the same time we are lovers of the movie saga, we help you. And it is that from the link you can get hold of this element and make it part of the operating system.