Windows
Best 1080 & 4k fall themes & wallpapers for windows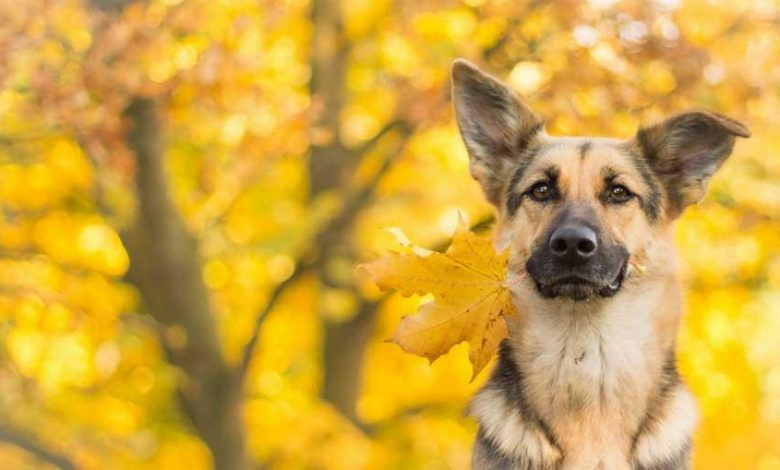 This same week the autumn began. What until now was tinted with clear color, blue and sunny skies, beaches and sands from now on changes to an ocher tone full of reddish, brown and orange tones. Surely many of us are one of those who configure a wallpaper for our computer according to the season we are in. And for that reason, today we are going to bring you the best wallpapers that we have found to welcome autumn on our PC.
Microsoft's fall theme for Windows 10 that we must install
Microsoft is boosting its themes a lot. These composite wallpaper themes allow users to customize the appearance of Windows 10 very easily. Every so often the company uploads to its application store, the Microsoft Store, different compositions of backgrounds, colors and sounds for the operating system that we can download for free.
As expected, the company has a theme specially designed for fall: Autumn Color. This theme is made up of a total of 17 wallpapers, with their corresponding color settings, which we can apply to our system with one click.
This theme is totally free, and anyone with Windows 10 can download it from the link below:
On the other hand, we find an interesting as well as attractive topic that we will also find in the official Windows 10 store, the Microsoft Store. To give us an idea, this topic that we are talking about now, has to its credit a good amount of wallpaper, all of them in HD quality. How could it be otherwise, this theme that they have called Autumn HD Wallpapers in which we find spectacular images all of them focused on autumn environments . In this way and in a simple way, they can also decorate your Windows 10 desktop.
It must be said that lovers of bridges in general, there are more than we can imagine at first, also have their place in this section. All this thanks to Microsoft's own theme, called Bridges in Autumn. To give us an idea of ​​what awaits us here, say that we will immediately have a total of 13 funds on the subject. Thus, these will give an environment and a much more personalized look to our Windows 10.
On the other hand, it is also worth knowing the theme called Animals in Autumn composed of 16 images in the form of wallpaper for Windows. As it is easy to imagine, these are basically about photographs with charming animals in nature, specifically in the autumn season that we are talking about in these lines.
In addition, a concept that is widely related to all autumn weather and that lovers of that time of year love, are clouds. There is no doubt that these elements are very relaxing for some, as is the case with the rain. That is why in these same lines we present the theme called Clouds PREMIUM which is made up of a total of 20 wallpapers in 4K format to decorate your desktop. As you can imagine, all of them related to cloudy and autumn weather.
Autumn in Sweden is another of the most curious autumn themes that we can find in the Microsoft Store to customize Windows. This theme takes us directly to Sweden to be able to appreciate, through 14 images, how autumn falls on that country.
Nor can we forget about the night of the dead, or Halloween. Although this holiday does not take place until October 31 at night, if we like all this atmosphere we can install the Pumpkin Season theme on our computer . This will allow us to place on the screen of our PC a series of pumpkins that shine, smile and will accompany us for the next few months.
These themes can be applied from the Windows 10 customization section and we will automatically have our computer ready for the new season.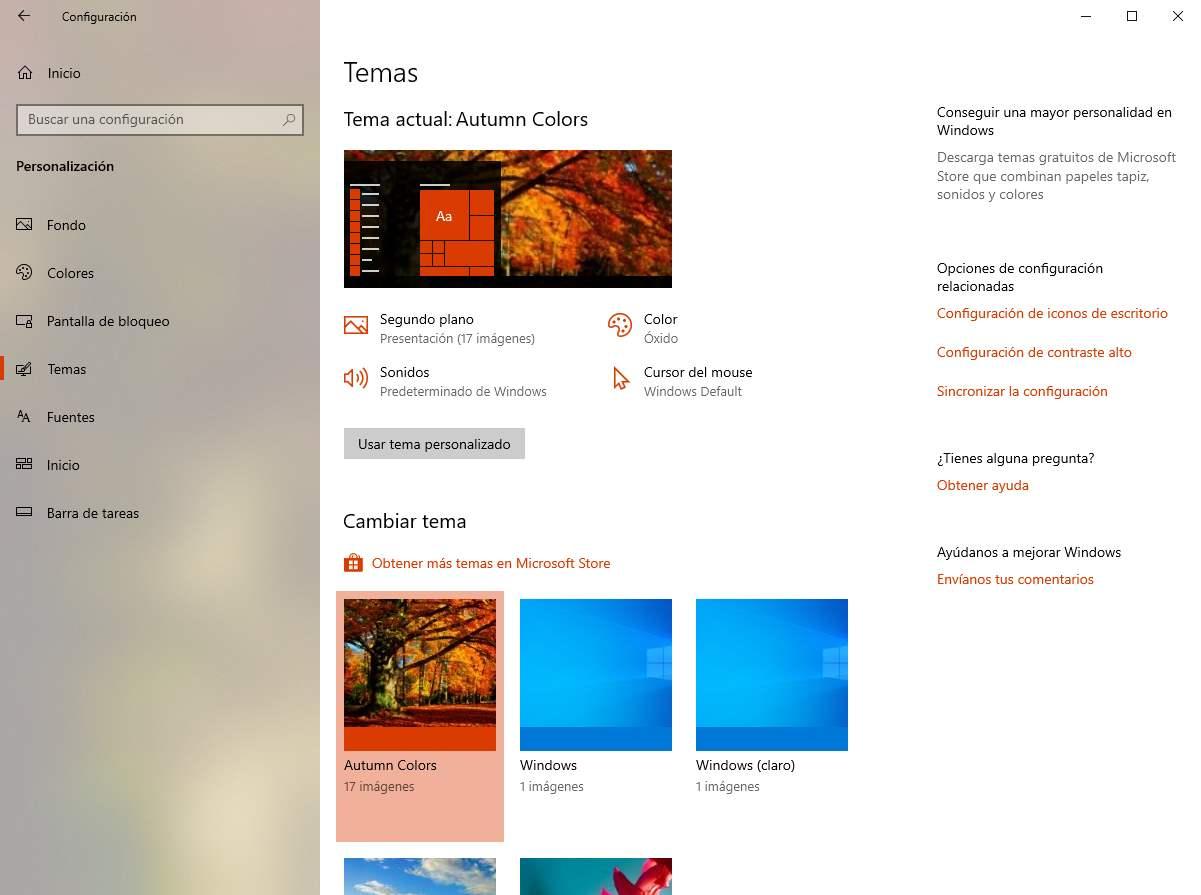 Best 1080p wallpapers for fall
Without a doubt, one of the most beautiful wallpapers that we can find regarding autumn is Fall. In this background, in FullHD, we can appreciate a wide range of colors that go from the lightest orange to the darkest tones in the middle of a park.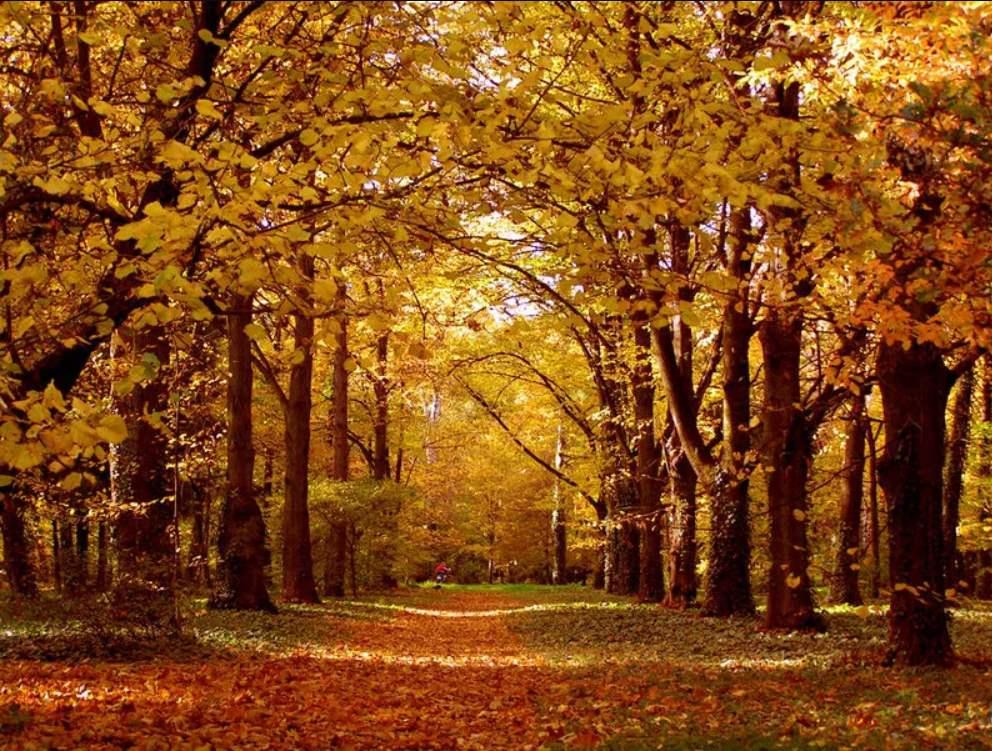 Another 1080P background that we can also find to give a reddish touch to our computer is the following, which has an unknown title. This wallpaper also reflects the power of autumn, although it differs from the previous one by showing much redder tones.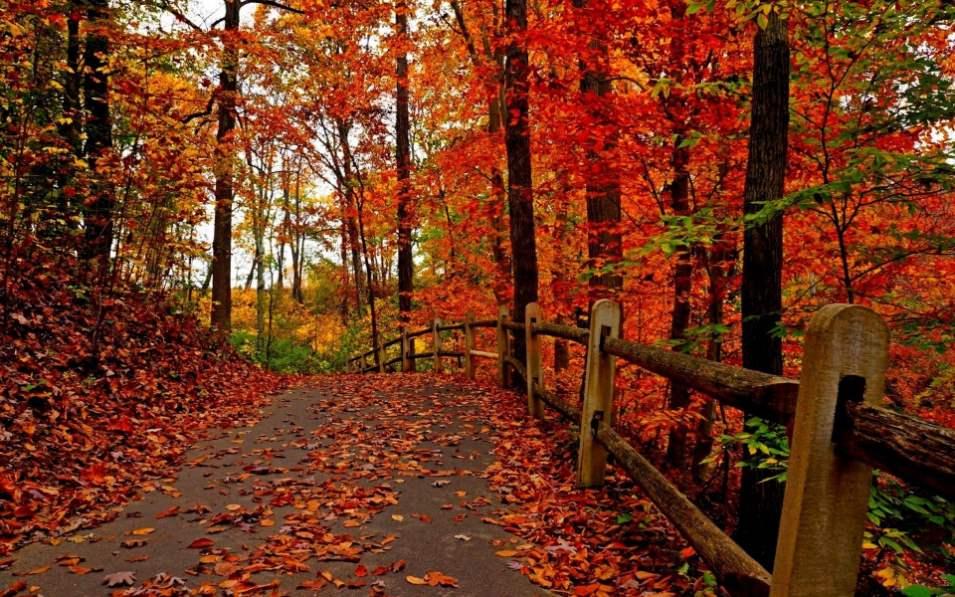 The following wallpaper also allows us to see an autumn forest. In addition to the trees and a light mist, on the ground we can see the reddish and orange tones characteristic of this season.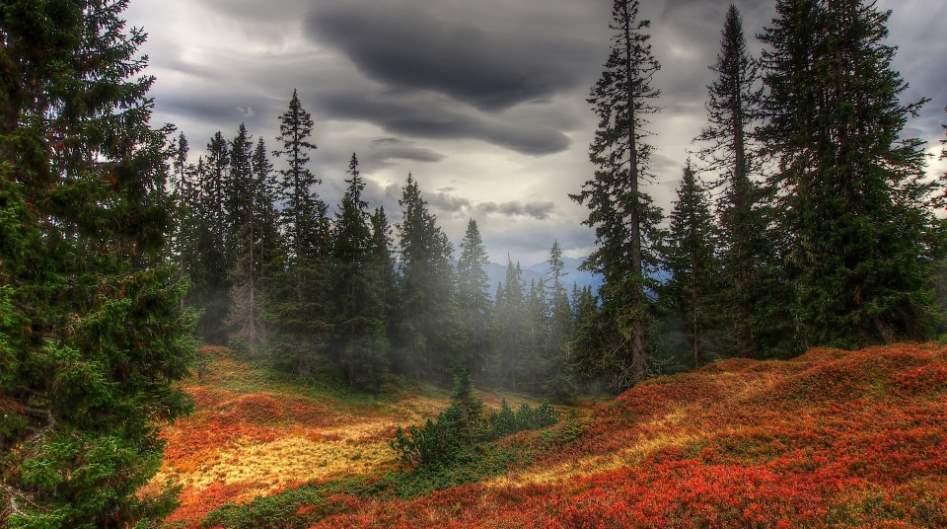 And speaking of autumn landscapes, the Autumn wonderland background brings us a beautiful photo of Lake Skjellbreia, in Norway. In this photo we can appreciate the radiance of autumn in a landscape that is both abandoned and full of life, a landscape in which the water tries to reflect the preciousness of the vegetation.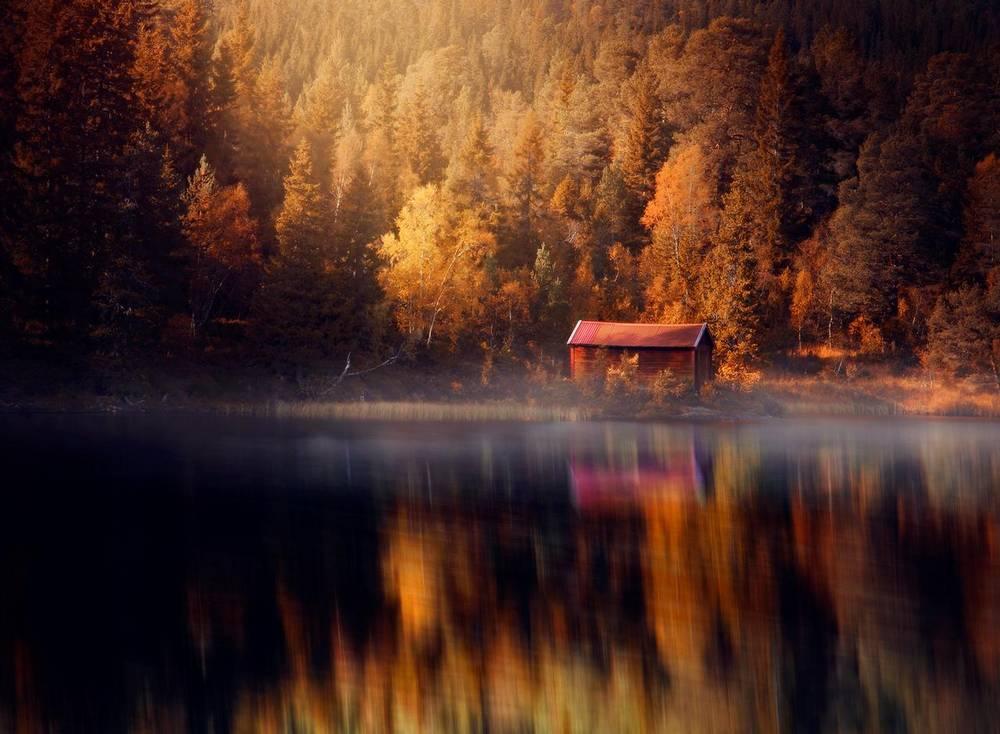 Nor could the autumn background be missing from the collection, the collection of different colored leaves. In this background we will be able to appreciate the evolution of the tones in different tree leaves from green to red, passing through the orange colors of autumn.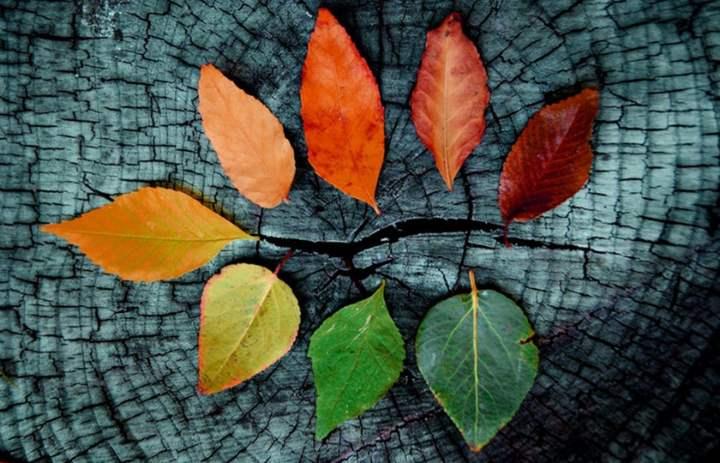 Autumn – Countryside is also another excellent wallpaper that we will be able to download for free to give our computer an autumnal touch. This background brings us a watercolor style in which the orange tones characteristic of this season stand out, on the one hand, and the motorcycle on the other. Therefore, whether we are fans of motorcycles, as we like autumn, it is an excellent bottom that we can go down.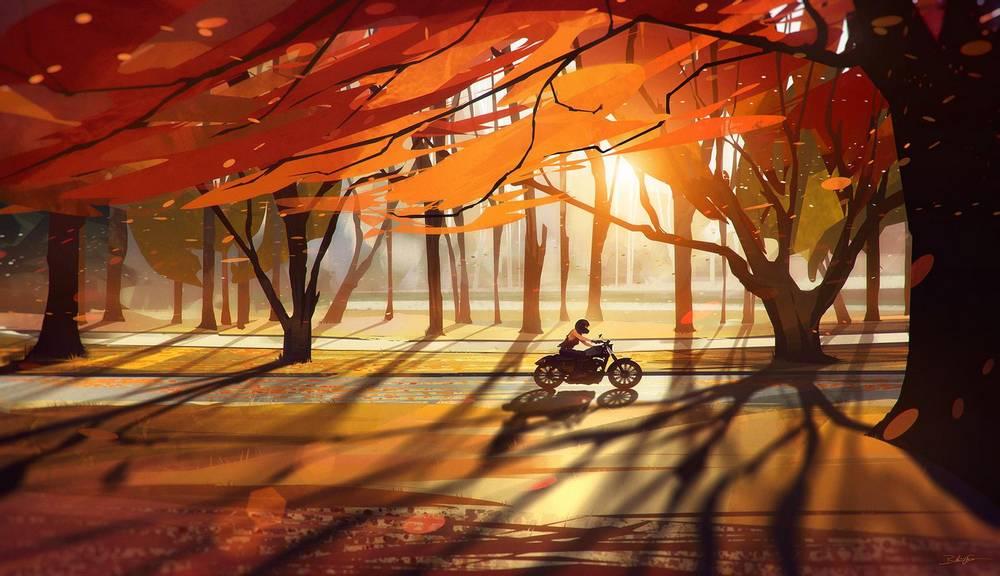 The Autumn's Arrival background also brings us a motorcycle in the middle of autumn to our computer, although in a totally different way. In this background we can see a Scooter in the middle of autumn, a simile of arrival or return home that we can now have as a wallpaper on the PC.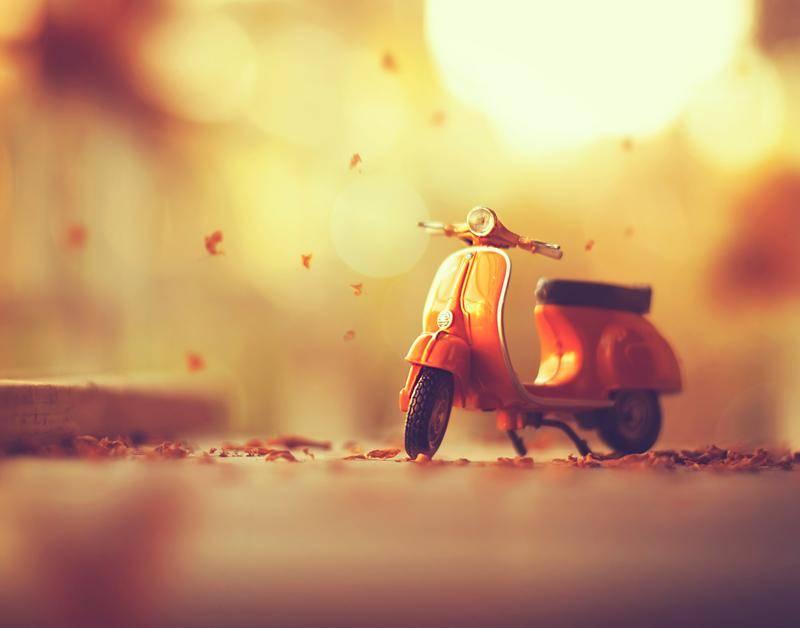 Even if we want something similar, but we don't like motorcycles, we can go for Autumn Light. Likewise, this wallpaper brings us a series of orange tones and colors with a characteristic autumn landscape that will look great on our desktop.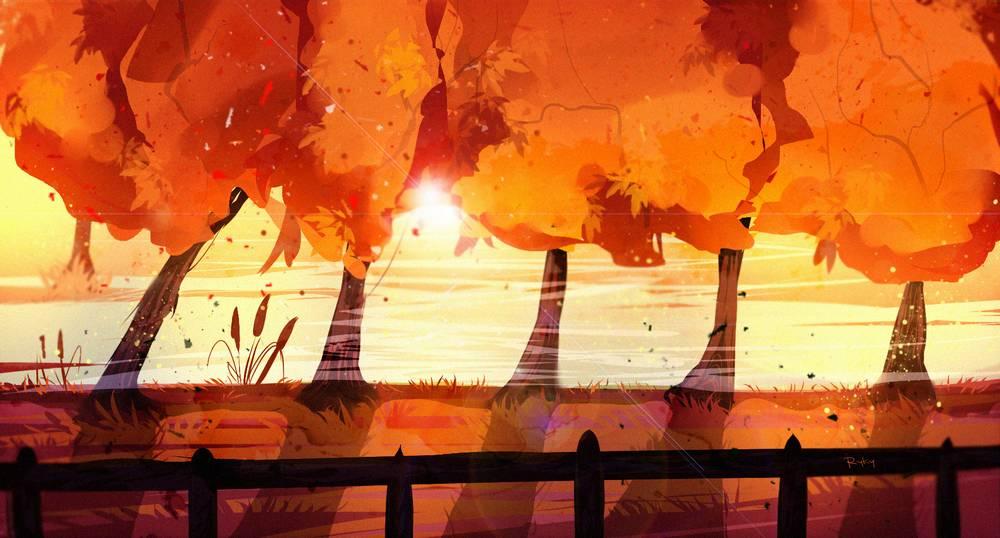 We can also find a wide collection of wallpapers inspired by autumn, especially landscapes and nature, in the following link. All these wallpapers, totally free, are in 1080P to give our computer the autumn touch it needs.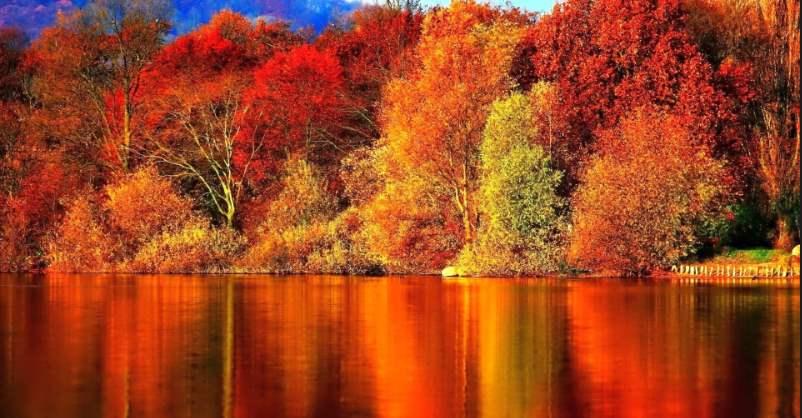 4K wallpapers so as not to lose detail of this station
Although we have already talked about it on another occasion, the first fall wallpaper that we are going to talk about is « Fall is almost here! «. This wallpaper is ideal for users who have minimalist desktops and consists of 4 sheets on a flat background. We can download this background from Reddit for all kinds of resolutions, including 4K.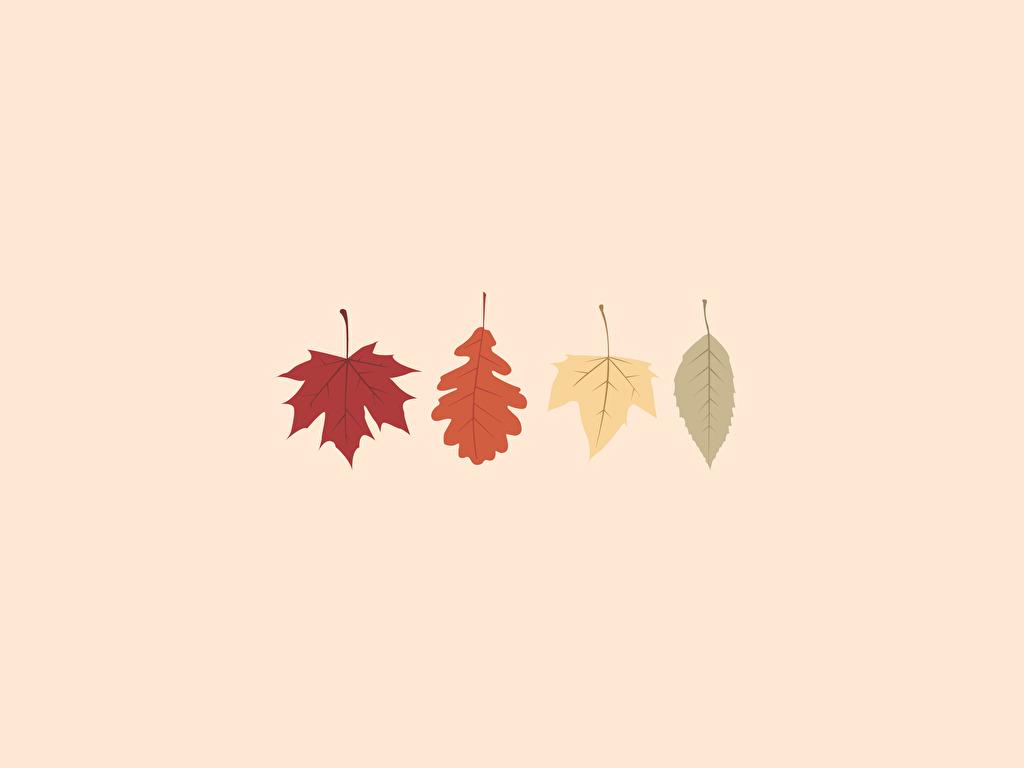 Another curious 4K background related to autumn is " Autumn Cabin". This background is based on a 3D rendering (probably with Blender) and shows us a house around which the face of the new station can be seen. This background is also available on Reddit for free to all users in various resolutions.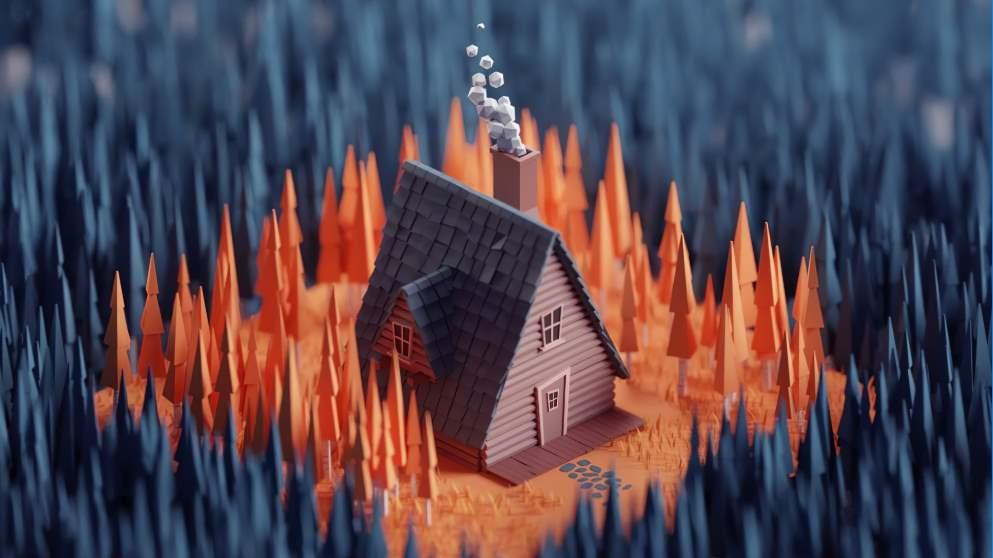 If what we want is a background in the highest quality, an interesting option that we can find is « Autumn colors «. This 4K wallpaper shows us an autumn leaf in the foreground with a background blur. We can appreciate all the autumnal details in this image that will surely open a gap in our collection of wallpapers.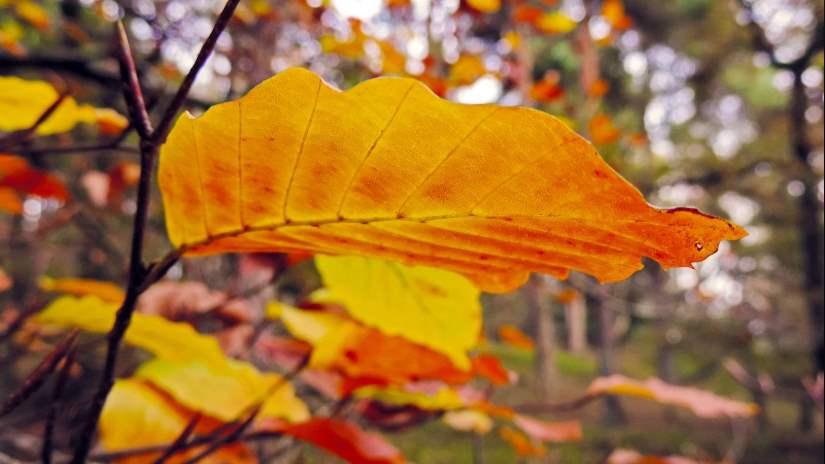 And if what we want is an abstract background in 4K with the primary colors of autumn, then the « Rust autumn of Iron leaves » background will allow us to give an abstract touch, but of high quality, to our desktop.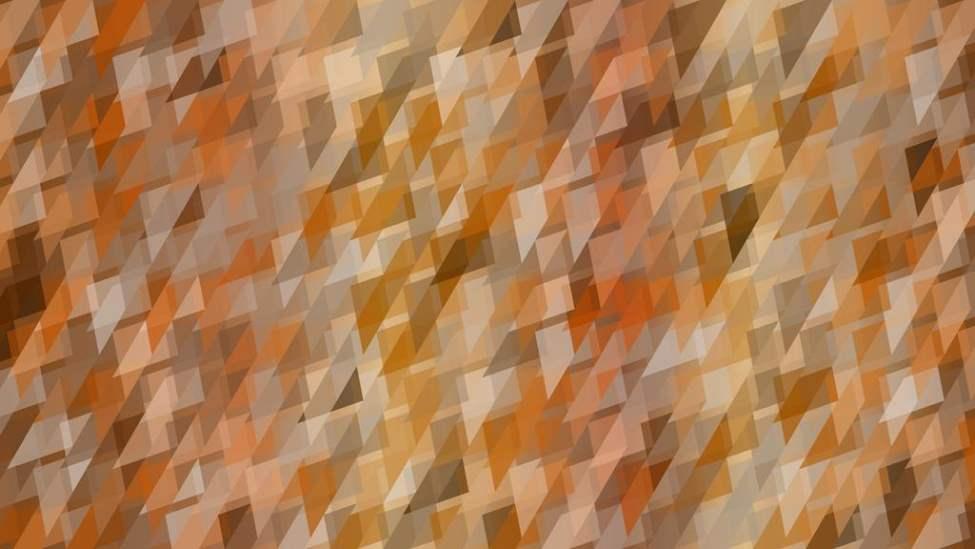 In the event that you feel like traveling, in the near future to the wonderful city of Paris, this 4K wallpaper that we propose here is going to enchant you. It is an autumn background where in turn we can see the Eiffel Tower so that it is part of our Windows 10 desktop. Say that you can download it from this link.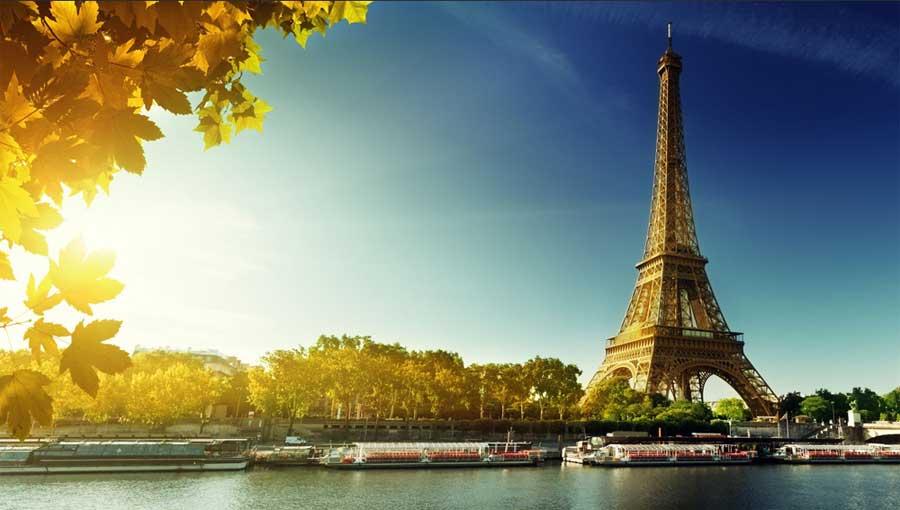 But in the event that yours are the leaves that so much represent autumn, this background that will act as Windows wallpaper, you are sure to love it. To be able to use it, you only have to download it and install it on your computer right now from this link.
And we are going to finish with this section of backgrounds for Windows, with this German Shepherd on a completely autumnal background that will catch the attention of many. It must be said that in order to download this image and make it part of your PC, we will achieve it from here.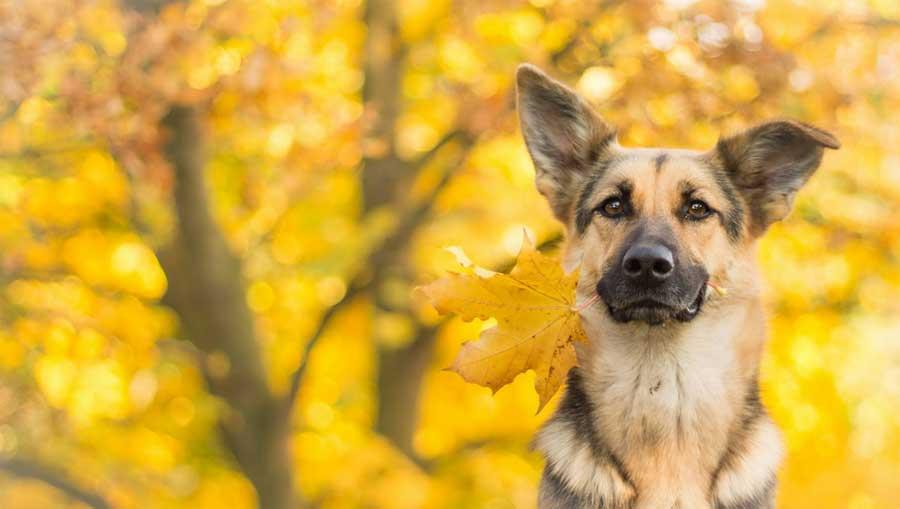 With these funds, and the Microsoft theme for Windows 10, we will have our computer already prepared for the new season.