Windows
Be cautious and create your own full windows backup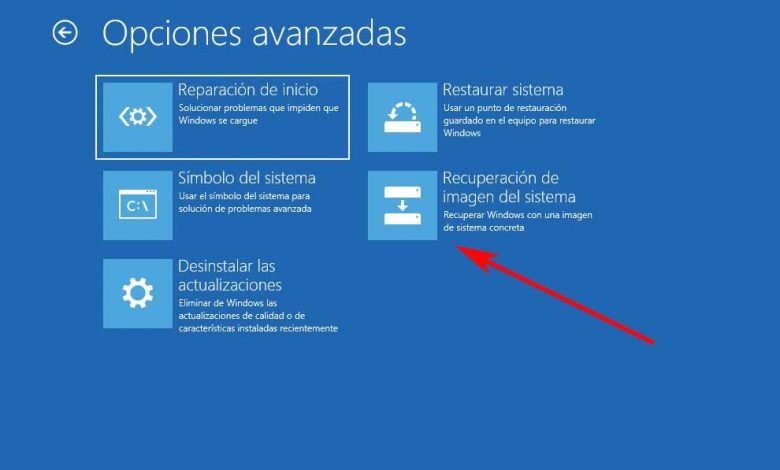 As the months or years of using the same Windows system go by , we are storing a good amount of data and applications in it. In most cases we think that nothing can happen to all this, since we are careful enough. However, nothing could be further from the truth, since serious PC problems and failures can come when we least expect it.
This is something that we have already talked about many times in the past, so before a tragedy happens, we can take some measures. Specifically by this we mean precautions that we can take in order to minimize the potential damage. Thus, if at any given moment we cannot access the Windows computer, for whatever reason, we will be able to recover everything stored. As you can imagine by now, one of the most common precautionary measures in this regard is backups.
These, as we mentioned before, allow us to store all the content of the computer, or what we select, safe in another place. This way we ensure that this is not damaged and we can recover it if necessary.
Backup utility in Windows
Therefore, if it is the case that we need to perform a recovery task on our Windows PC, a backup should be the first option. Moreover, if it was carried out for the entire operating system and its content, it will be much more useful. This will help us in the event that we have faced a failure in the equipment hardware, problems with updates, or a malware attack . Any of these elements can damage our files and affect Windows 10 as a whole.
Otherwise, if we do not create full backups from time to time, we put our documents, images and system settings at risk . It is true that in Windows 10 itself we have several methods to create a backup. For example, we can use third-party solutions to do these tasks that we are talking about. With these backup programs we can make a backup of the entire system, or copy the files to an external drive. Obviously this copy must be saved on another disk drive or uploaded to a cloud storage service such as OneDrive.
But with everything and with it, we can always create a complete backup using the operating system's own tool. To give us an idea, when creating a system image what we actually do is create a full backup. It contains a copy of everything on the computer, including its settings, installed applications, and all saved files. In general, this tool is suitable for restoring the entire system if we have had critical hardware or software problems. Therefore, if we cannot access Windows, this is the most suitable solution.
How to create full backups in Windows
Therefore, below we are going to talk about all this, that is, about the steps that we must follow to create a complete backup. We will include in it all the custom settings, installed applications, or files. In addition, all this that we tell you, we achieve it from the Redmond system image tool itself.
The image or complete backup that we are going to create should be saved on an external storage unit or on a network one. But we can also use a removable storage system that we then disconnect and save in another location. For all this, the first thing we do is access the Settings application with the Win + I key combination , where we click on Update and security / Backup.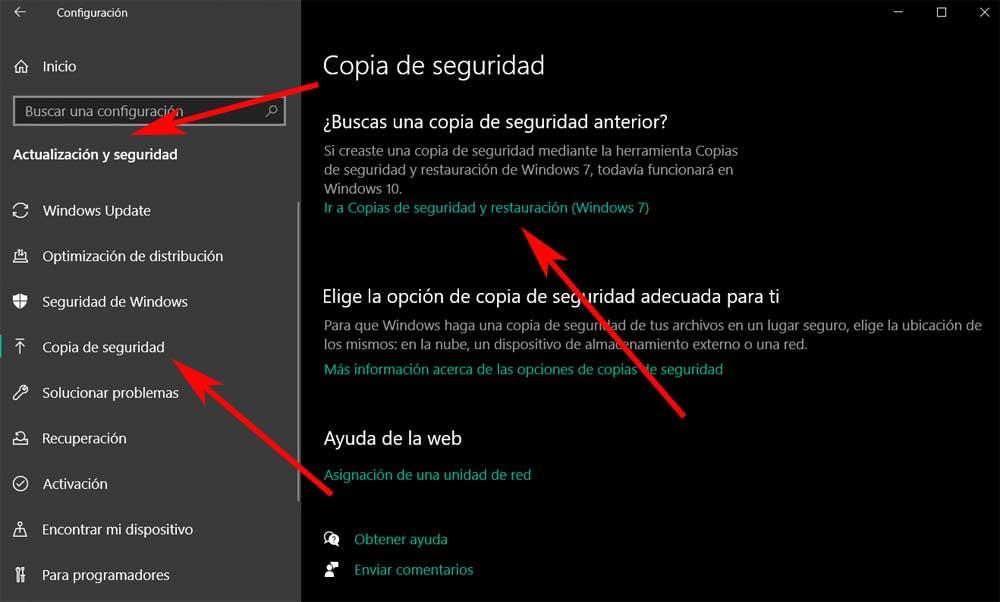 Configure full backup in Windows
Thus, in the right panel we see a link that says Go to backup and restoration (Windows 7), where we click. A window that belongs to the Control Panel of the system will open, where on the left side of it we go to Create a system image.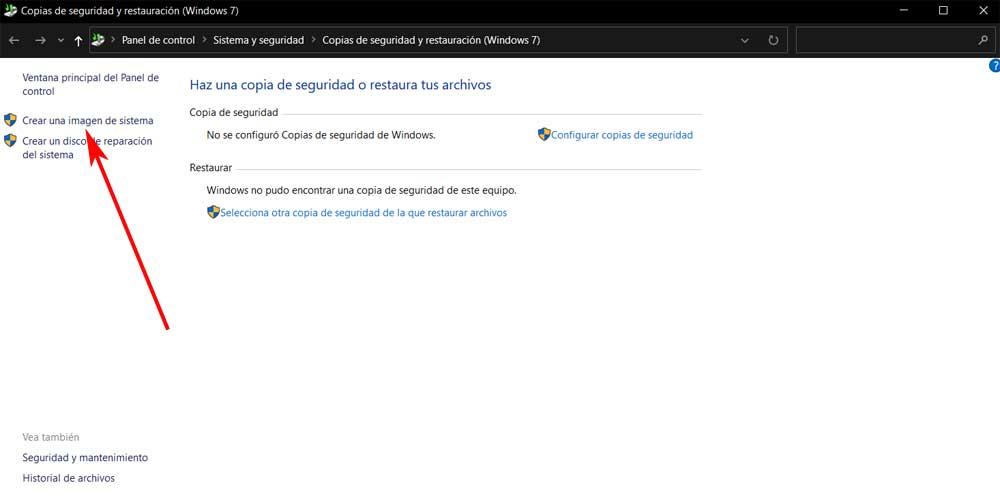 Then Windows will begin to scan the computer in search of the units installed at that moment, so we display the list of On a hard disk. Here we can choose the external drive or USB memory where we are going to save that complete backup. Once located, we click on the Next button.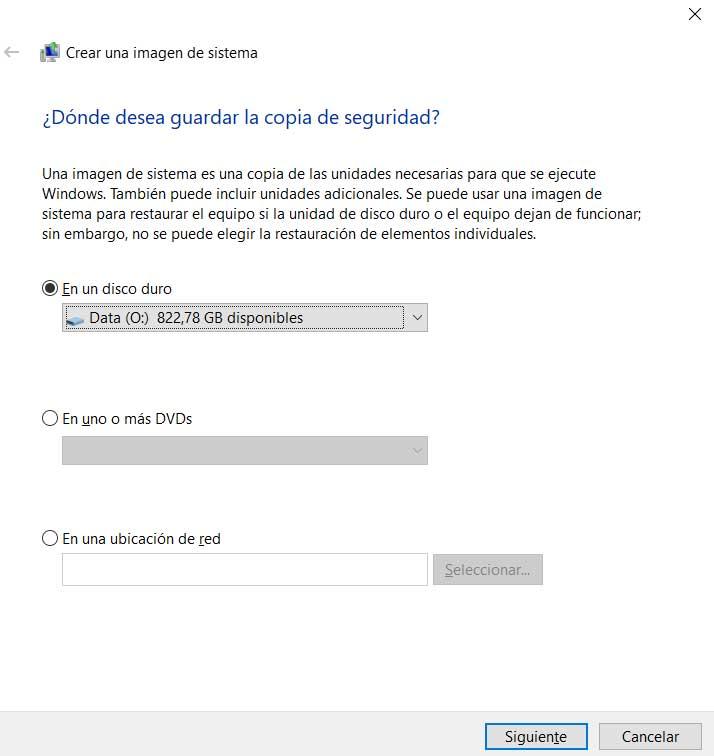 Then a new information window will appear where we see the destination drive that we have chosen before, as well as the partitions of the main drive from which we are going to create the new image. Therefore, to finish the full backup process , we just have to click on the Start backup button.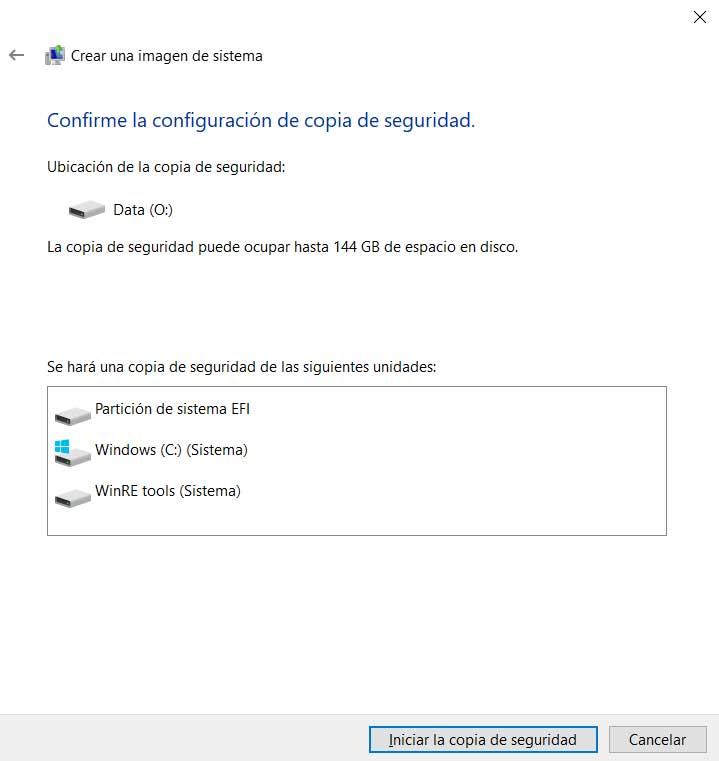 How to restore full backup in Windows
On the other hand, in the event that we have suffered a disaster on the PC but we already had the complete backup made previously, let's see how to restore it. For this, what we do is start Windows in safe mode if it does not start normally. We do this by pressing, generally, the F5 or F8 keys as soon as the PC is started as such. Then a system installation screen will appear, where we click Next, and in the new window we will see a link that says Repair computer, where we click.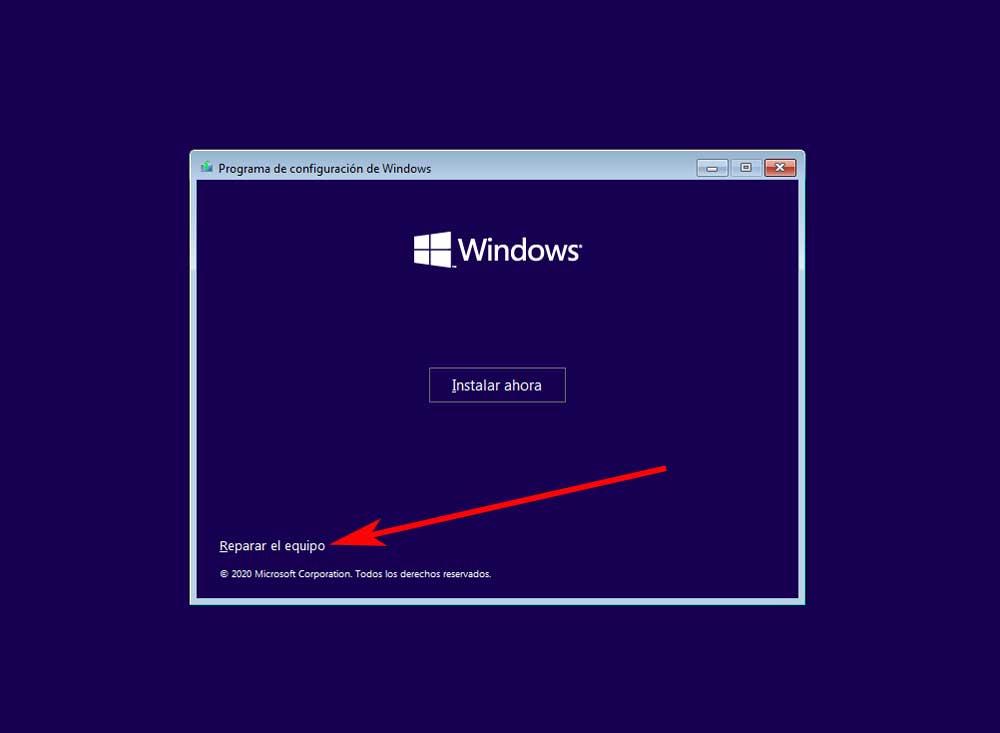 Next we click on the Troubleshoot option, where we already find a button that says System Image Recovery . This is the one that interests us in this specific case and through which we can load the image or complete backup of the system that we had created in the previous process.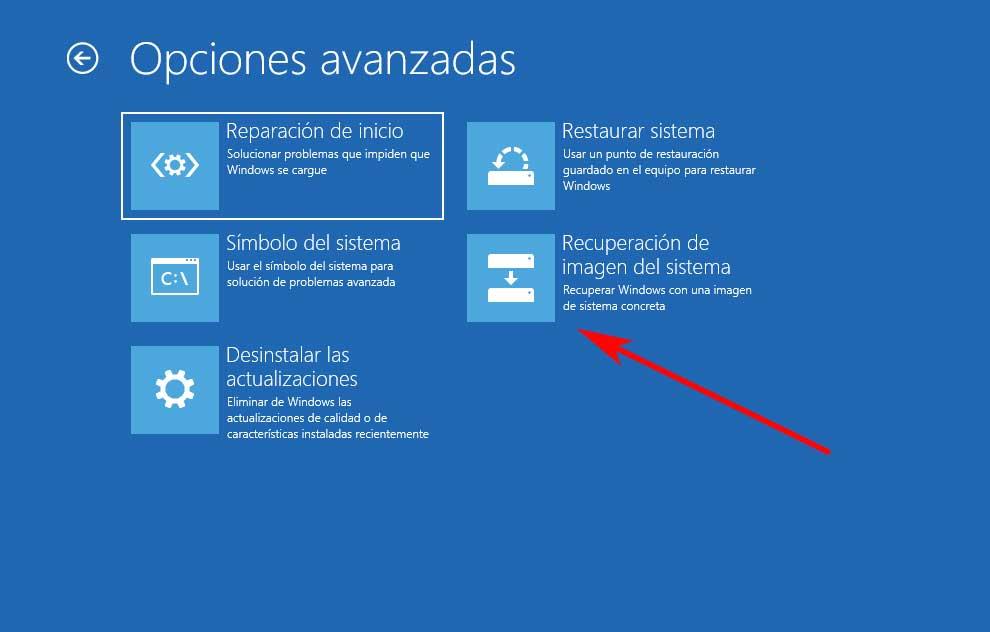 With everything that we have explained here, what we do is avoid a serious upset in the future. This is because if suddenly we cannot access our Windows PC, we will be able to recover the system and all its content with ease.