Windows
Avoid the most common mistakes when opening programs in windows

At this point, few doubt that Windows 10 is a stable, reliable and secure operating system, at least most of the time or most of the time. This is something that Microsoft is largely to blame for, in addition to all those who collaborate with the firm, such as its Insider and partners.
However, as with any other self-respecting system, without the applications and programs that run here, this would be nothing. And we could say that Windows 10 is a software that serves as the basis for everything that we will be able to run on it. Hence the enormous importance of everything related to compatibility with all types of software and platforms; to which we must add the hardware on which the set works.
And of course, when we think about everything that comes into play here, the possibilities and combinations are almost endless. This is precisely where one of the main reasons for Windows updates comes from over the years . Specifically, we refer to some incompatibilities that these present with certain configurations, components, or software of our PC.
It is clear that this is a huge handicap that the software giant has been facing for years and that it has not been able to solve. In fact, it is possible that he will never succeed, time will tell. But these specific incompatibilities not only affect the updates that come to us from the operating system itself , but also extend to other sections.
Fix the crash this application cannot be run on the computer
As we mentioned before, the programs and applications that are capable of running on an operating system are key to its future. Therefore, if we refer to the software of this type most used in the world in desktop environments, the availability here is enormous. With this, what we want to tell you is that the amount of software solutions that we can use here is tremendous. That is why, almost inevitably, on certain occasions we find ourselves with execution problems that we know how to solve.
For all this, in these same lines we are going to talk about a series of solutions that you can use when the time comes to solve this that we are commenting on.
Update the problematic app
This is one of the first steps that we should take, since it is possible that the execution failure is not given by Windows itself . This may be due to the fact that the program as such is not properly updated, so it does not work as it should.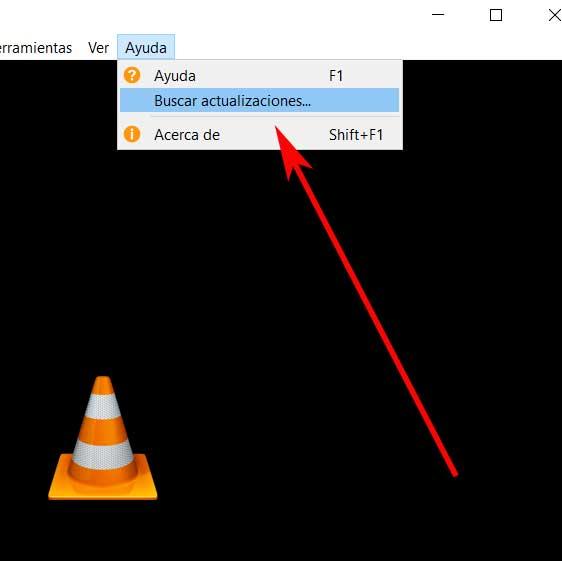 Therefore, either from the menus of the program itself, or from the official website of its developer, we recommend updating it to its most recent version. This will allow us to have the latest features shipped, increase your security, and avoid possible compatibility problems.
Run programs with the correct architecture: 32 or 64 bits
To all this we had to add the architecture used by both Windows and the program itself. Despite the fact that 64 bits are gradually becoming more popular , there is still Windows, as well as many programs that work with 32 bits. Therefore we must ensure, in order to avoid compatibility problems, that both architectures are compatible.
What's more, many software developers still offer us both alternatives when downloading their projects if this is possible. We tell you this so that we make sure that we download the correct version in each case. For example, if we have a 32-bit Windows, we will not be able to make the usual 64-bit ones work today, which may be the cause of the problem.
Run the problematic application as an administrator
Another of the possible causes why we cannot execute a certain program in Windows, is because we lack the necessary permissions. Some of these, especially if they are in charge of carrying out internal changes in the system, require administrator permissions to function. Therefore, if necessary, we are going to be obliged to execute it in this way.
But achieving this is not at all complicated, since it is enough, in the first place, to access the system with an administrator account, of course. Next, once we have located the program's executable or its direct access, we click on it with the right mouse button . Here we already find the context menu option to be able to execute with administrator permissions.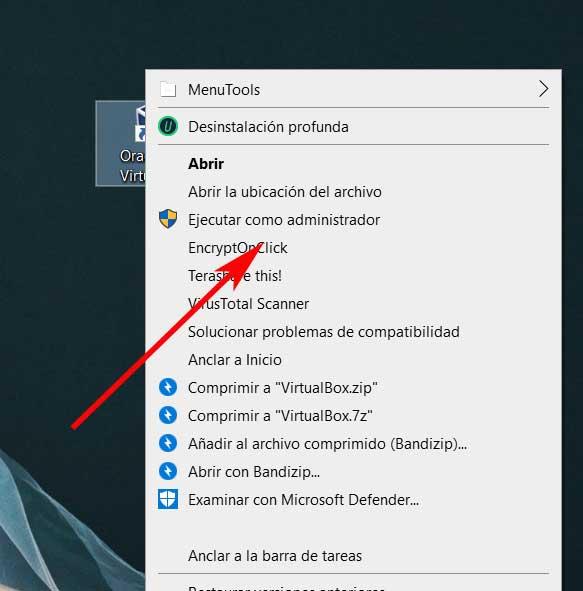 Avoid shortcuts to overcome the problem
It is also possible that, due to some kind of update, the program itself has modified, even slightly, its location. Therefore, in the event that we make use of a direct access that, for example, we create it on the desktop, it stops working.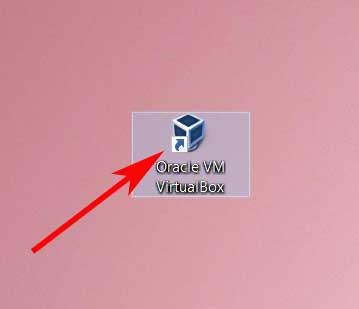 It is worth mentioning that these shortcut icons differ from normal executables, in that they have a built-in arrow on them. If we see it, that means that we are dealing with an element of this type that may be no longer valid. For this reason, we recommend you, from the File Explorer, locate the real executable of the program, and open it from there. If this works, we can now create a new access from this file for the future.
Reset the program with problems
In Windows, as you already know, we can work both with the usual Win32 applications, and with the UWPs that we download from the Microsoft Store. Well, in the event that the execution failure is given in one of the second type, the UWP, Windows presents us internally a useful solution. And it is that in the event that these do not work for whatever reason, instead of eliminating them, we can restore them.
This is something that we will be able to do from the Windows Configuration application, which we access through the Win + I key combination . Next, in the window that appears, we go to the Applications option. Then we will see a list with all the software that we have installed on the computer itself, so we can locate the UWP that is giving us the problems.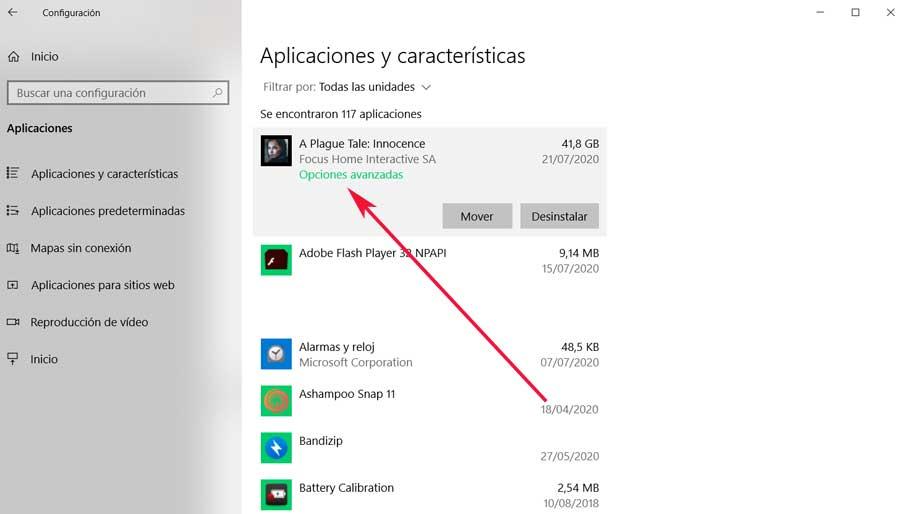 When selecting it, we will see that a link called Advanced options appears, in which we click to go to the next window. Therefore, just by going down a bit, we will see that we find the Reset button. What's more, in some of these applications, in which it is possible, we are even going to find a Repair button, which can be very helpful in these cases.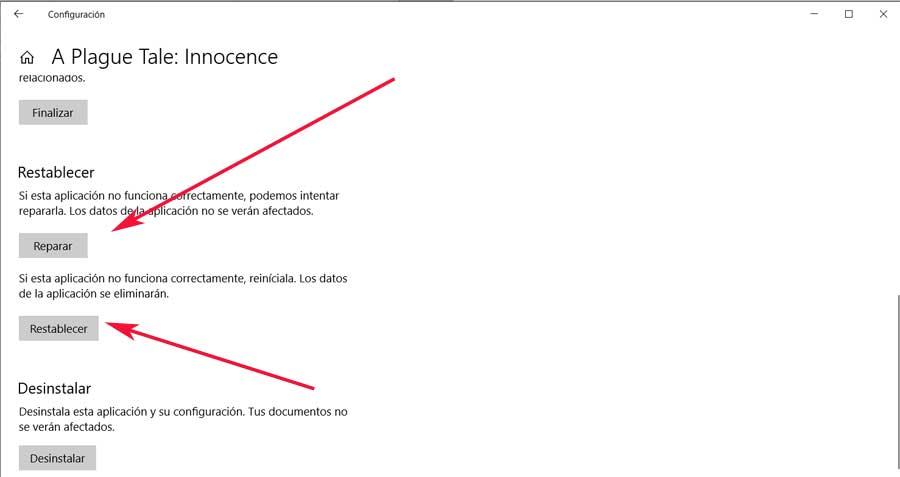 Update Windows 10 to avoid incompatibilities
It may also be the case that we necessarily need to update the operating system to a more updated version if we want to run certain software. This is something that becomes especially evident if we have not done it for a long time. Therefore again we will have to use the Windows Configuration application from Win + I. But in this specific case we go to the Update and security / Windows Update option .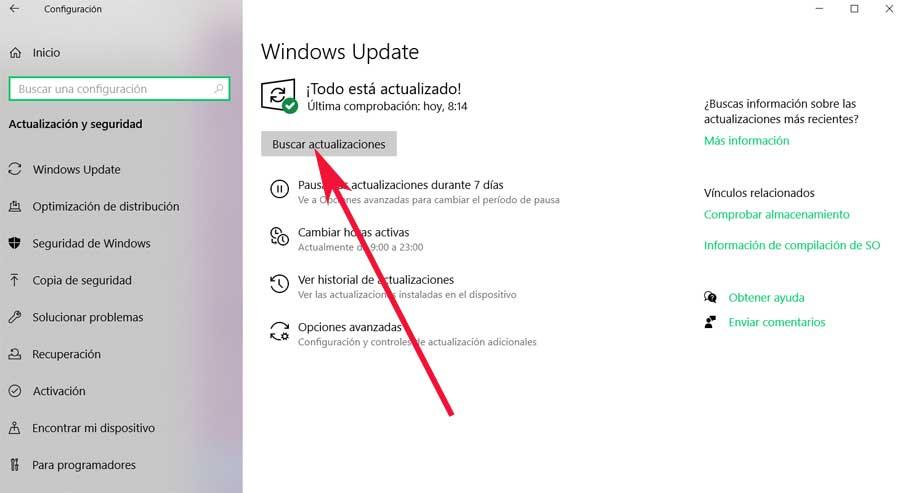 The available updates should appear here so that we can install them on the computer. In the event that this is not the case, we can also use the Search for updates button so that Windows can search for updates on Microsoft's own servers.
Fix the error Cannot run this application on your computer
A fairly frequent failure that we can find when executing programs in Windows is a text box that says This application cannot be executed on the computer. This is usually due to a compatibility problem of the application in question and the architecture of our computer or operating system. Therefore, if necessary, Windows blocks its execution, so we cannot use the program. The best way to solve this problem is looking for a more current version or compatible with our operating system.

With this, what we really want to tell you is that this error appears due to a compatibility problem. For example, if we have a 32-bit operating system and we try to install a 64-bit application , we will see this error message. Conversely, the other way around can fail as well, although this is less likely because 64-bit systems are compatible with 32-bit applications.