Windows
Avoid annoying windows prompts with focus assist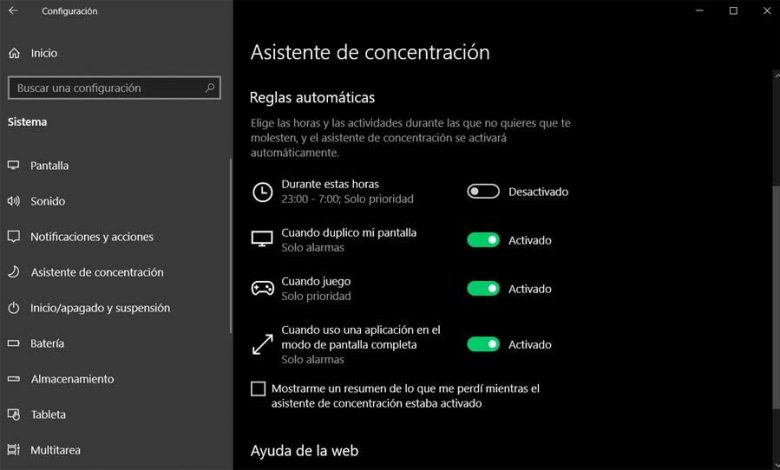 The Redmond operating system, Windows 10, is full of functions that try to make our day to day with the PC a little easier. Some are more used than others, but most of them can be more useful than you might think at first.
As most of you will already know first-hand, these functionalities are gradually reaching our teams through the updates that Microsoft sends. All this affects to a greater or lesser extent different sections of the system, as well as its interface or security. These changes usually occur in the Configuration application of the operating system, in the Control Panel, the Desktop or the Notification Center, among others.
In fact, in these same lines we want to focus on this last section that we have discussed, the Notification Center. Specifically, we are going to talk about how to configure and customize an element that will possibly be very helpful, the Concentration Assistant. As we mentioned before, with the passage of time and Windows updates, those from Redmond have improved the notification area substantially.
What is the Windows Notification Center
First of all and for those of you who are not very clear about what we are really talking about, we will tell you that this section is in charge of centralizing all the system notifications. Thus, they are reflected, in addition to on the screen in real time, in the corresponding place in the control center. Say that this is found on the right side of the system taskbar, next to the clock and the date.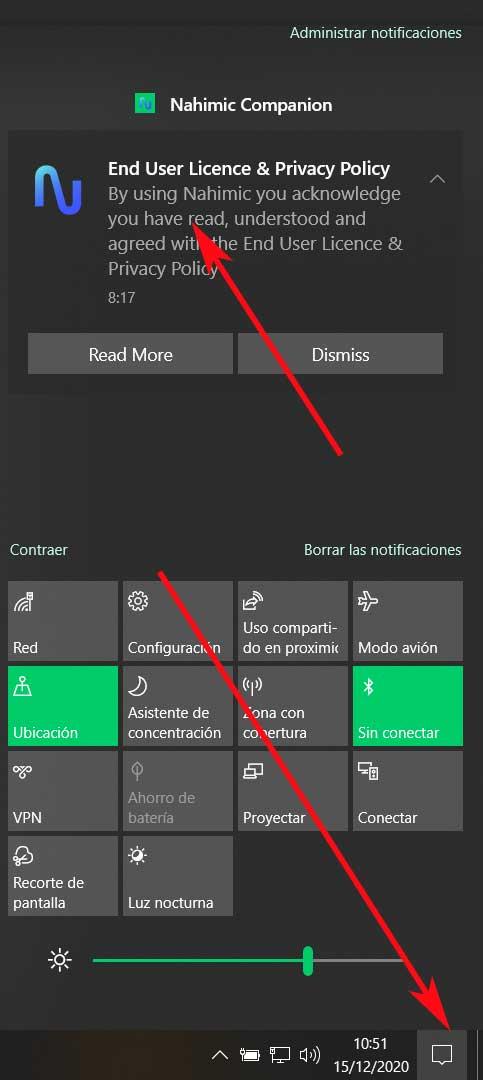 Therefore, to access it, we only have to click on the rectangular-shaped icon in that position. Here we can consult all the notices saved over time so as not to lose them. But of course, on certain occasions or for some users, these elements that we are talking about and that appear suddenly, are a problem. Also, sometimes we do not receive the notifications that we really need, or too many appear.
That is why Windows 10 itself presents us with several options to customize the operation of this element. For example, the notification center can become a nuisance when these notices appear while we work, play or are watching a movie. But this is something that, as we mentioned, we can configure to our liking or preferences, thanks to the function called Concentration Assistant. This is an item that came into the system later than the Notification Center in order to improve and complement it. In fact, this was something that many users requested in its day due to the constant annoyances of some notifications.
Windows Concentration Wizard Quick Configuration
Well, in the event that at certain times we do not want these notices to bother us in Windows, we have a fast personalization system. This will allow us, for example when we start a game or put a movie, quickly deactivate them during that time. Then we can undo the change in a few steps anyway. To do this, say that we achieve this from the notification center as such. Specifically, in order to access these quick settings, we just have to right-click on the Notification Center icon .
At that moment we will see that several options appear on the screen, including a so-called Concentration Assistant.
Thus, we can directly see the three options or modes of operation that Windows proposes. On the one hand, we find the Disabled option, whose role is quite evident. This is because all notifications are temporarily muted here.

On the other hand we find the mode called Priority only. Well, if we opt for it, we will only see the notifications of the applications with priority. We then configure these by hand, as we are going to show you. And finally we find that of Solo alarms. Say that everything is silenced here except for the alarms that we have configured in the operating system.
Customize Focus Assist in depth
As we mentioned before, this is the fastest way to configure this section of Windows. So we can activate or deactivate it whenever we need it and with just a couple of mouse clicks. But in this sense we sometimes need to go a step further. Thus, although from here we can easily change from one mode to another, if we need to configure its operation in a deeper way, we must do it from the Configuration application . We access it through the Win + I key combination , to then locate ourselves in the section called System.
In the left part of the new window that appears on the screen, we find an entry that is the one that interests us in this case, the so-called Concentration Assistant. As in the case of fast mode seen before, here we can also switch from one mode to another in a simple way. But of course, the method that we show you before is much more accessible and faster. Perhaps the most interesting thing here is that we can click on the link Customize the priority list. And it is that here we add or delete contacts and programs that can annoy us in the Priority Only mode.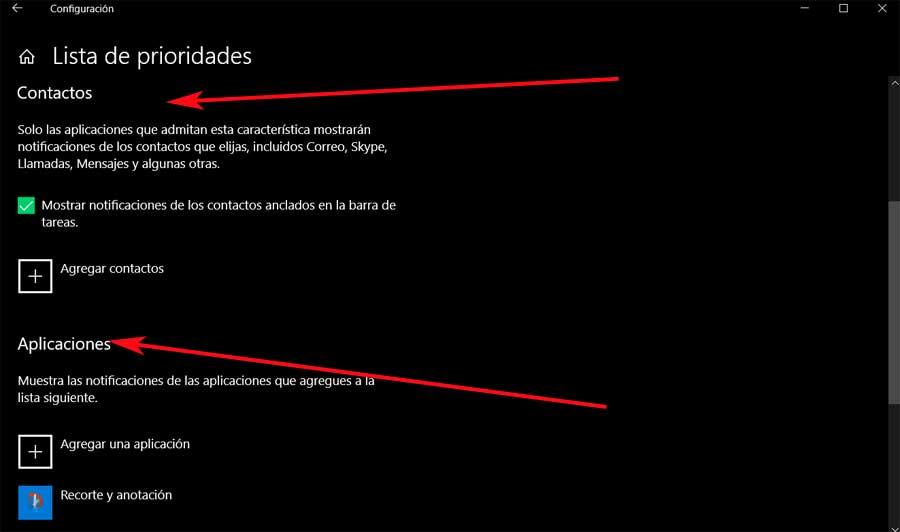 But in the main window of the Concentration Assistant, we will also be able to activate a series of automatic rules. These have been effective to activate the do not disturb mode depending on the rules that we specify in this section. In this way, we have the possibility to establish a certain range of hours, when we duplicate the screen, when using a full screen program, or when we play.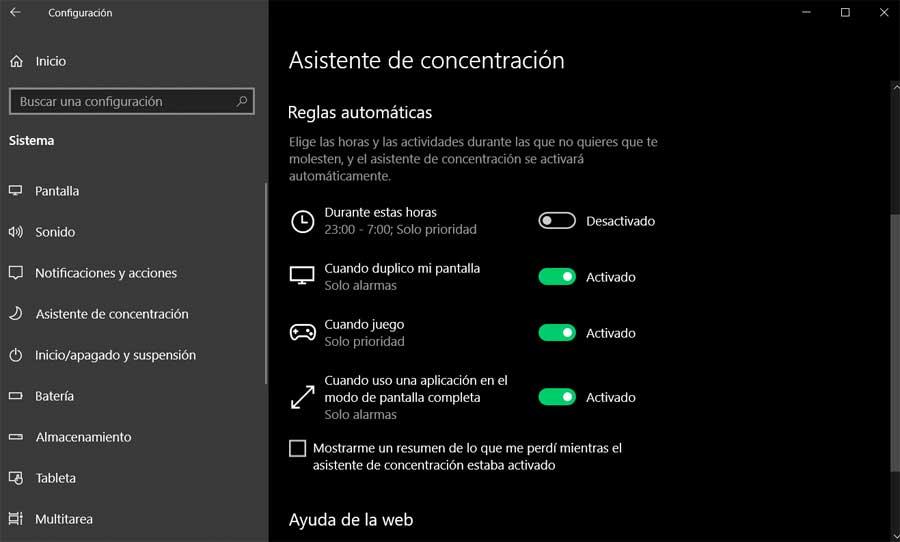 With all this we will have a much greater control over the notifications that we want to see in Windows 10. All this depending on how we are using the equipment at that moment , or how we are working with it.