Windows
Access windows fast without going through the lock screen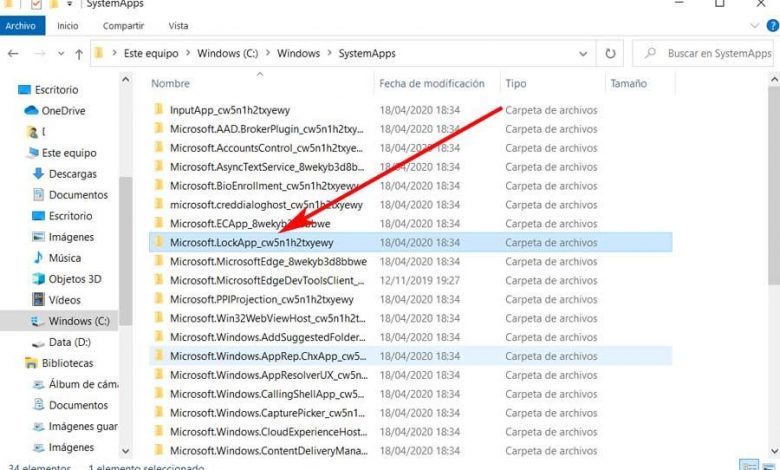 Once we start using the Windows 10 operating system , we immediately realize the potential it has on our computer. Not for nothing is it the most widely used and widespread desktop software of this type in the world.
A good part of all this is due to the enormous number of functions and features that it presents, even before installing third-party applications on it. All of this is implemented in the system by Microsoft, to provide us with functionality and security alike. At the same time, we cannot ignore all the customization options that we can use.
What good is the Windows lock screen
These options will allow us to adapt Windows itself to our personal needs and preferences, which will directly affect our productivity. But of course, for this, on some occasions we will have to sacrifice some of the advantages that Redmond offers us by default in Windows. An example is the case that we are going to present here with the lock screen.
As surely most of you have already observed, this is an operating system that has a lock screen at startup. This presents us with some attractive photos in the form of backgrounds that welcome us when we turn on the PC. Normally here we are going to enter the credentials of the account, user and password. But in the event that we want to do without it, below we explain how to deactivate this Windows lock screen.
To say that the lock screen we are talking about, basically provides us with security but also takes more time to start. Thus, some users may think that it is a waste to have a lock screen on their computer. Therefore, in the event that we want to access the desktop directly, we will have to disable this element, let's see how to do it.
Customize this screen in Windows
Once we already know what this lock screen that we are talking about in Windows actually gives us, before eliminating it completely, if we have decided to do so, we have to know another piece of information. With this, what we want to tell you is that said lock screen, when active, allows us to personalize it. This is something that we can do directly from the Redmond system. Thus, we can see the images that we want, as well as specify the Windows applications that we want to see in it and that are accessible.
To do this, what we do is go to the Settings application , for example through the Win + I key combination . This leads us to a window in which we select the Personalization section, and in the right panel, we find the option called Lock screen. Well, we click on it and we find the parameters that we tell you to customize this section.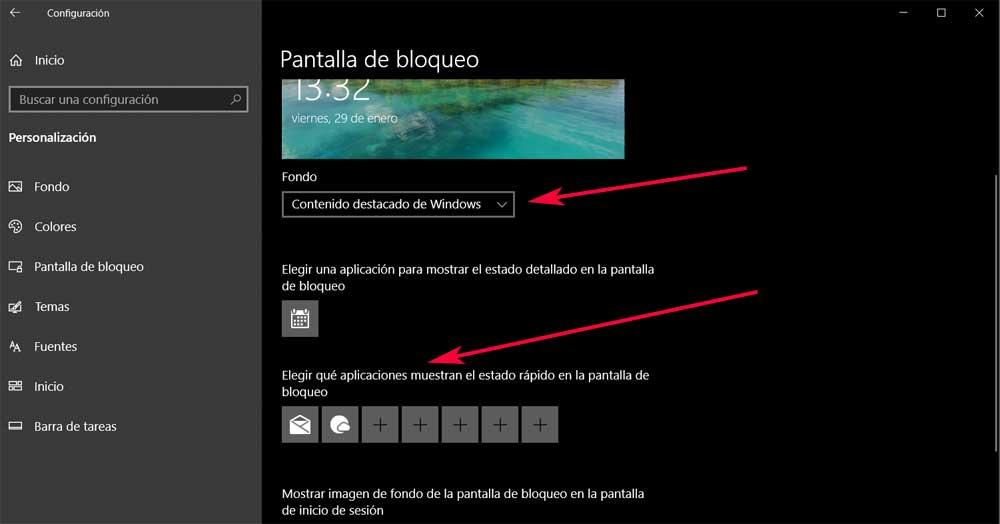 Disable the lock screen from the registry
In the first place, we will be able to carry out this from the Windows Registry Editor in a simple way. As many of you already know, to access it we can do it using the Win + R key combination. Then a dialog box appears where we write the Regedit command. In the window that we see, we will have to go to the following path: EquipoHKEY_LOCAL_MACHINESOFTWAREPoliciesMicrosoftWindows.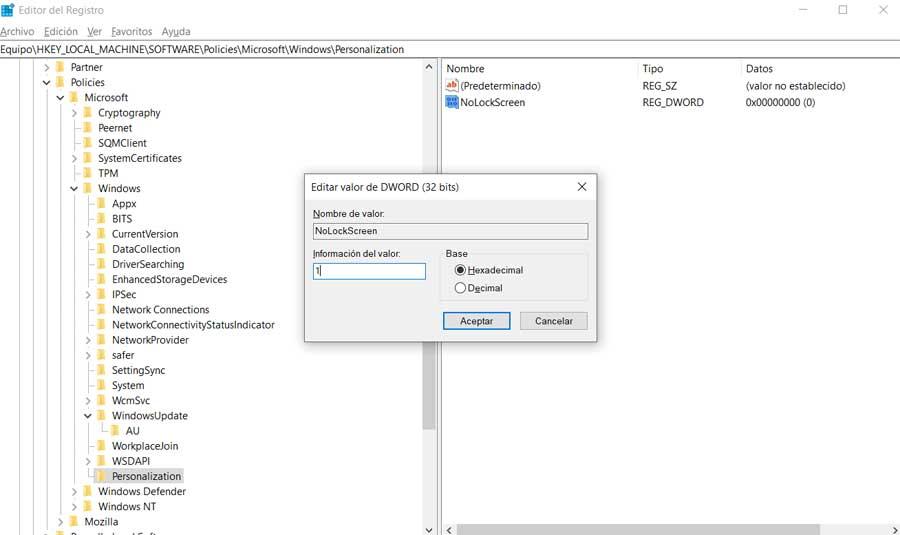 Then, in that location, we right- click on the same Windows directory and create a new key called Personalization. Now, we go to that new folder and in the right pane we create a DWORD (32-bit) value that we call NoLockScreen. After that, we click twice on it and change the value data to 1. To finish we will only have to restart the computer and the lock screen will no longer be displayed.
Remove that screen from File Explorer
On the other hand, we can also carry out this same task but by renaming the applications folder of the lock screen. This will save us from having to use the registry, but it must be taken into account that this method does not work in all versions of Windows 10.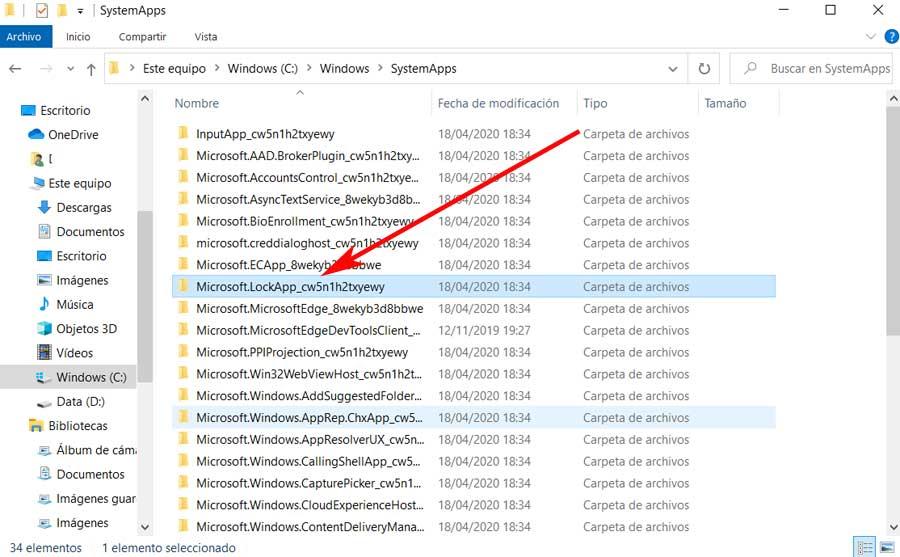 So, here the first thing we do is open the File Explorer, and we go to the C: WindowsSystemApps folder. In this location we can see the folder called Microsoft.LockApp_cw5n1h2txyewy, so we right-click on the same folder to be able to change the name from Rename. We then add the term ".off" after that folder name to disable the Windows 10 lock screen.